Earlier today an NDP media staffer tweeted a link to what seemed to be an embarrassing error page from the Conservative Party's webpage.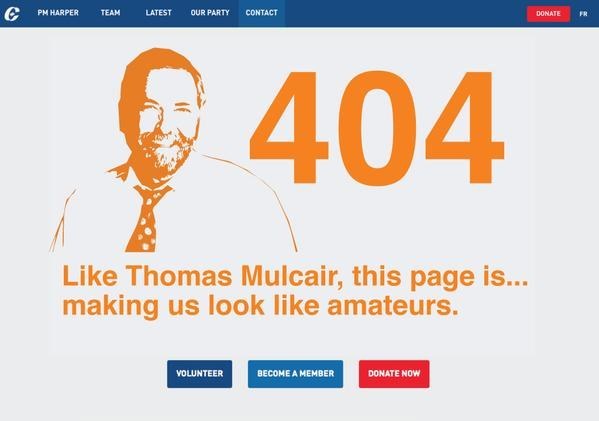 The actual 404 page ignores the NDP altogether. Instead it features the government's favourite target, Justin Trudeau. Say what you will about the Conservatives, but they never miss a chance to get in a shot at a rival.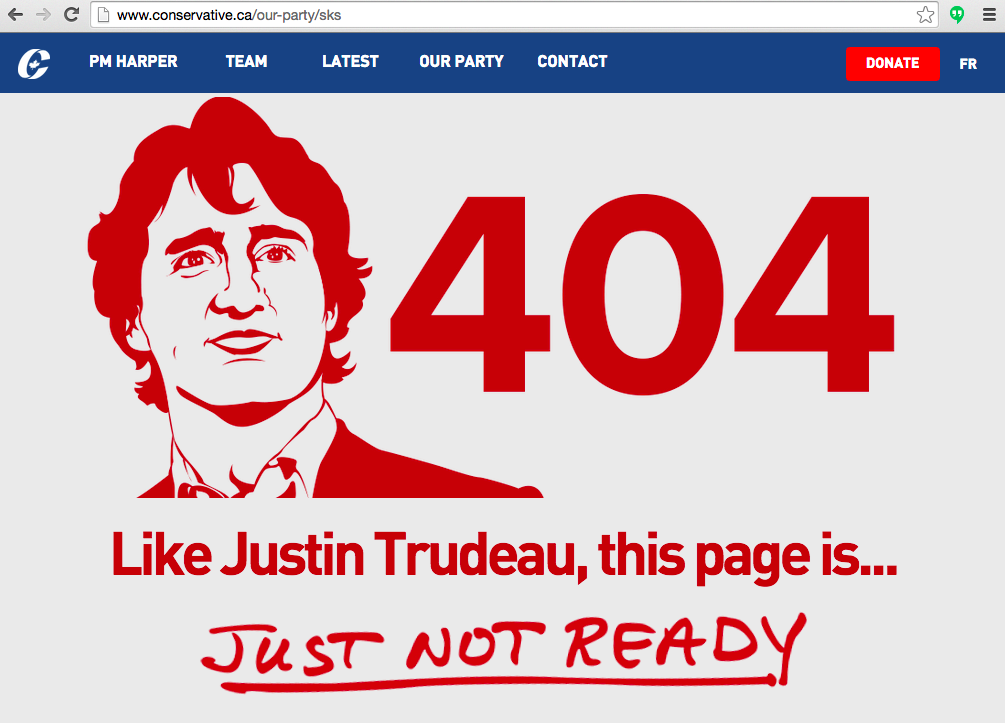 Meanwhile, the NDP is very serious about fixing both our great nation and our great nation's dead links.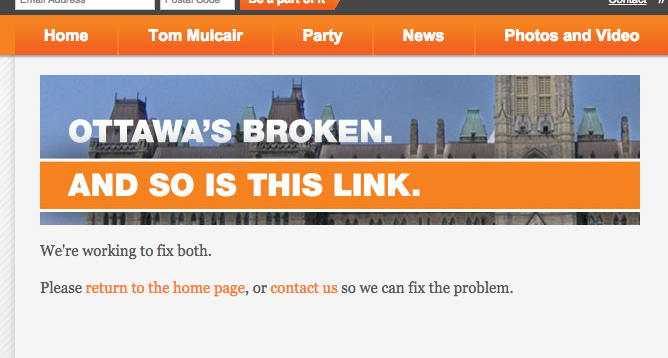 But far and away the best 404 page of Canadian politics goes to the Liberals depicting a red moose being flown into the distance by a flock of powerful Canada geese.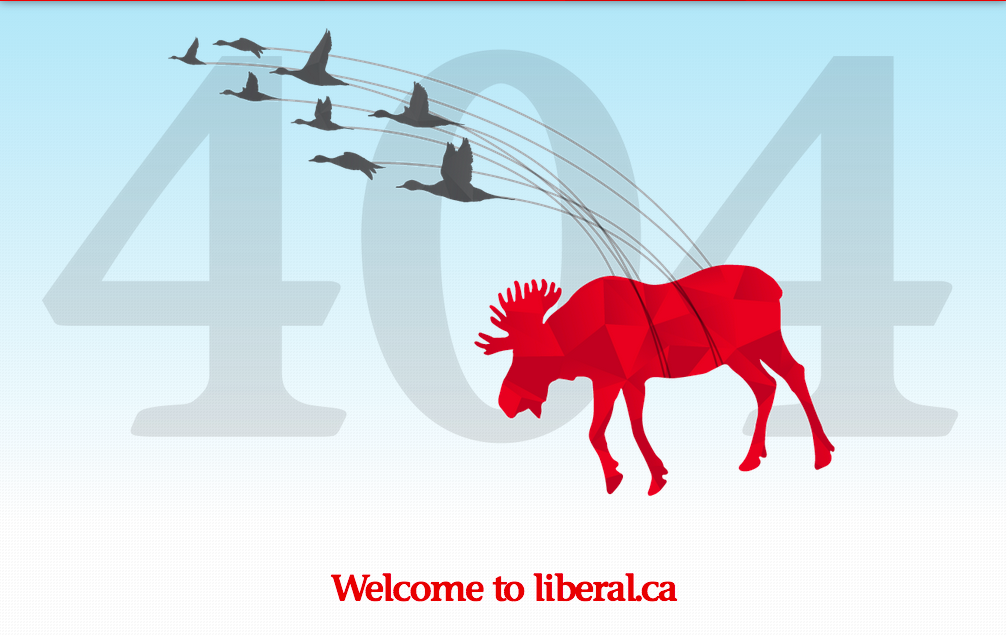 It turns out this isn't the first version of fail moose. Here's the original that some Liberal staffers created years ago