The Bill To Change The Lyrics To O Canada Is Being Moved Up
A bill to change the national anthem is coming soon to a House of Commons near you.
The bill to bring gender-neutral lyrics to the national anthem will be fast-tracked to a vote after all.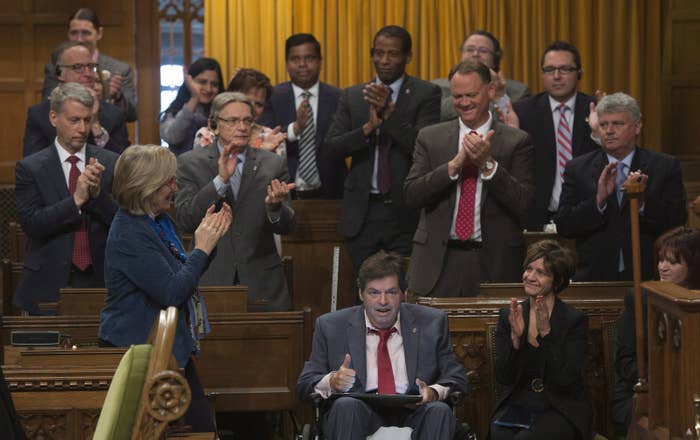 Liberal MP Mauril Bélanger's legislation to replace the words "all thy sons command" with "all of us command" will be debated later this month, much sooner than it appeared last week.
As first reported by Ottawa Citizen reporter Kady O'Malley, a rookie Liberal MP is trading the time slot for her bill to Bélanger. His anthem bill will now go to a vote before the summer.
Last fall, Bélanger was diagnosed with ALS, also known as Lou Gehrig's disease, and his health has rapidly deteriorated ever since. Liberal and NDP MPs seemed prepared to move his bill forward last week in the hopes that he will stay healthy enough to see it all the way through.
But Conservative MPs ran out the clock on the first round of debate, pushing the bill's first vote to the fall. They denied using repetition to intentionally delay the bill, a claim we examined.
Newly elected Liberal MP Linda Lapointe has agreed to trade her May 30 time slot with Bélanger. His bill will be debated for another hour, then go to a vote on June 1.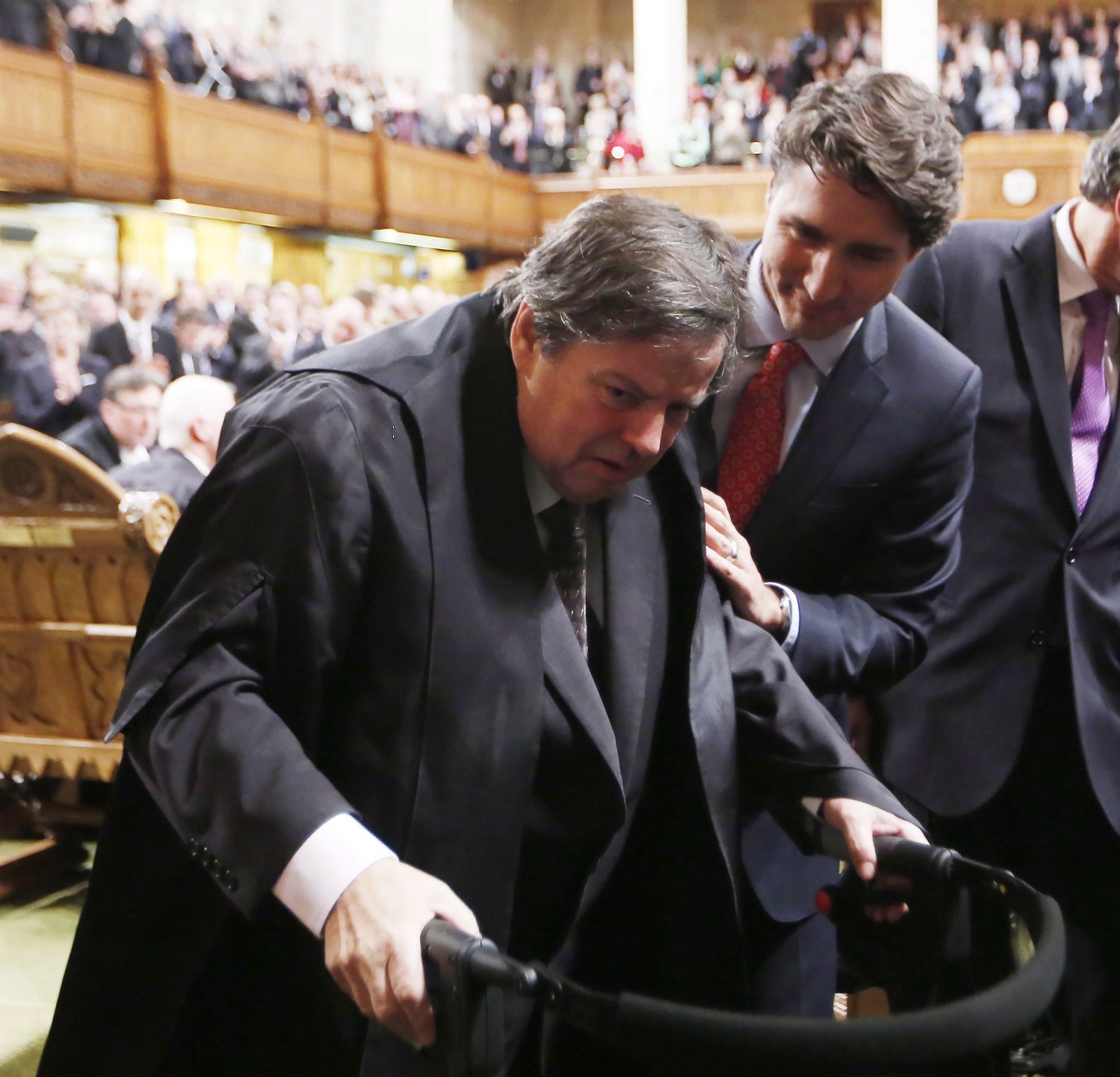 If it passes, the bill still has to be studied by a committee, then go through two more stages of debate and a final vote to be passed by the House. Then it would need to go through the same process again in the Senate to take effect.

The question is whether it will pass. There have been 10 previous bills to change the national anthem that have all failed, including a previous bill from Bélanger last year.
But with the Liberals trying to make gender equality a hallmark issue of their government, smart money seems to be on a lyric change passing this time.
Lapointe's bill to limit credit card transaction fees will be debated in the fall instead.