Justin Trudeau gave a long apology to the House of Commons Thursday morning for getting physical with opposition MPs Wednesday, but the opposition isn't ready to let him off the hook yet.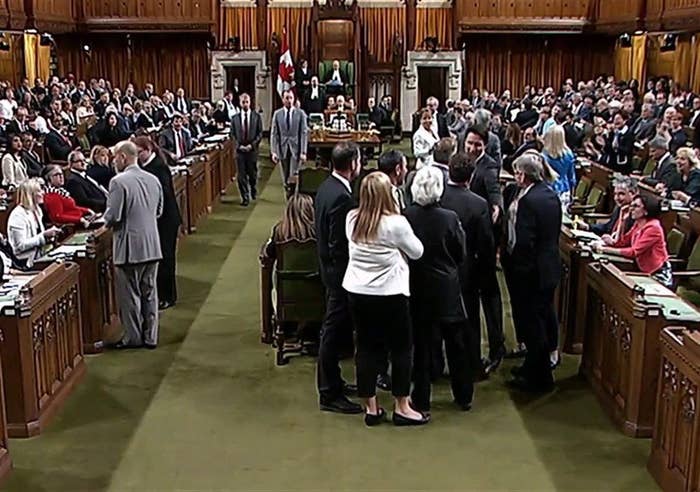 "I expect more of myself," Trudeau told the House.
It was his third public apology for the incident. He first apologized for grabbing Conservative whip Gord Brown, then for elbowing NDP MP Ruth-Ellen Brosseau.
"In my haste I did not pay attention to my surroundings and as a result I made physical contact with [Brosseau], something I regret profoundly," he said.

Trudeau then apologized to all MPs "for failing to live up to a higher standard of behaviour."
But there's a lot more going on here than meets the eye. The debate is actually a standoff between the opposition and the government.
Opposition MPs rose to give long lengthy denunciations of Trudeau's actions. They could keep doing that throughout the rest of the week. Next week Parliament is not in session, so the debate could stretch to the end of the month.
That is, unless the Liberals agree to drop a motion that gives the government full control of the House for the rest of the spring.
Several opposition MPs asked Trudeau to drop the motion in order to "move on" from what happened Wednesday. He continued to apologize but said the issues were separate.
The Liberals want to move this debate to a parliamentary committee, but the opposition refuses to stop talking.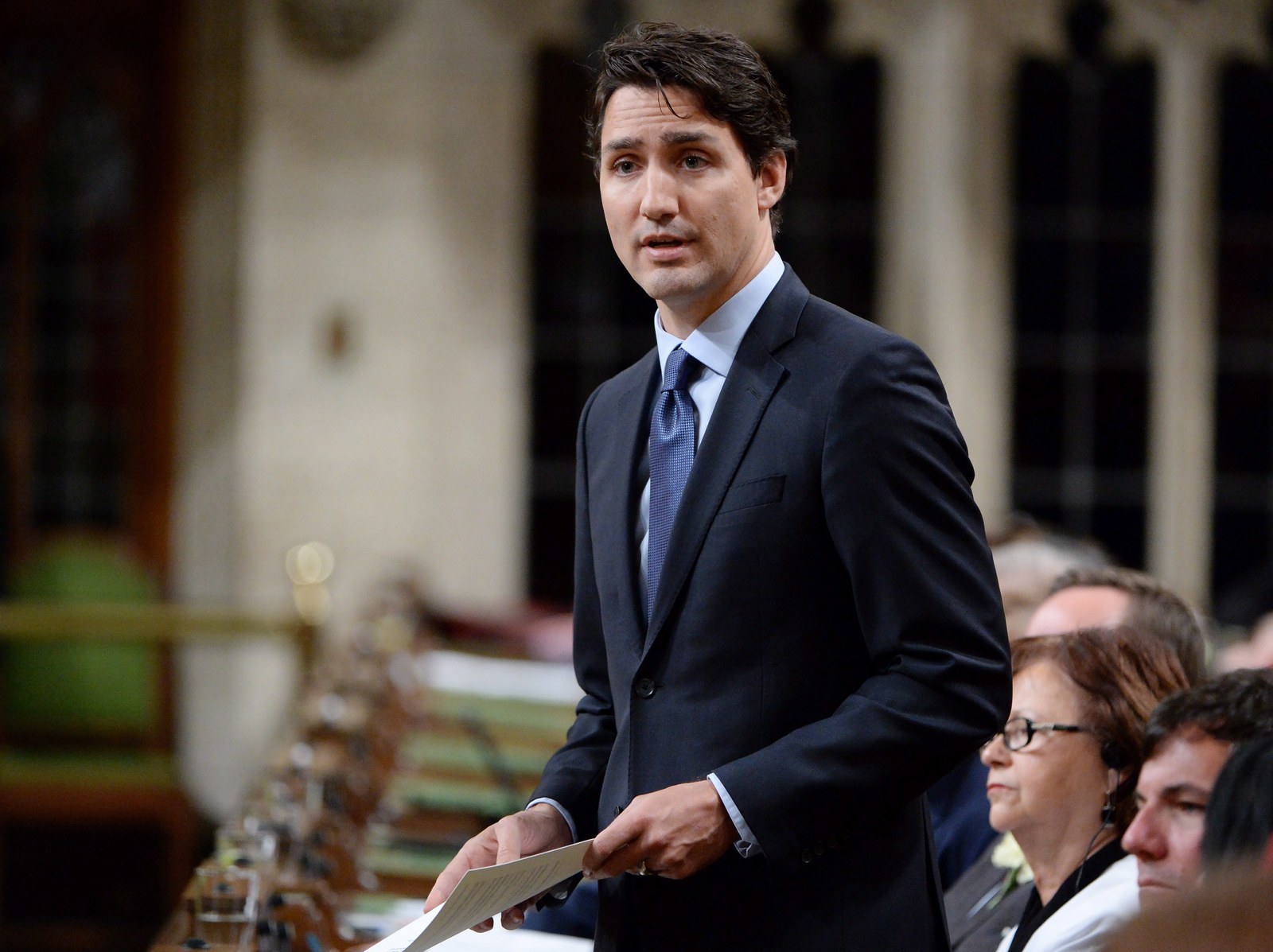 So far the government has refused to bend, so we may be in for many more hours of discussion on Trudeau's elbow.
UPDATE
The government and opposition reached a deal Thursday evening. The opposition has agreed to end the elbowing debate in exchange for the Liberals withdrawing a motion that would have given the government complete control over the Parliamentary schedule.