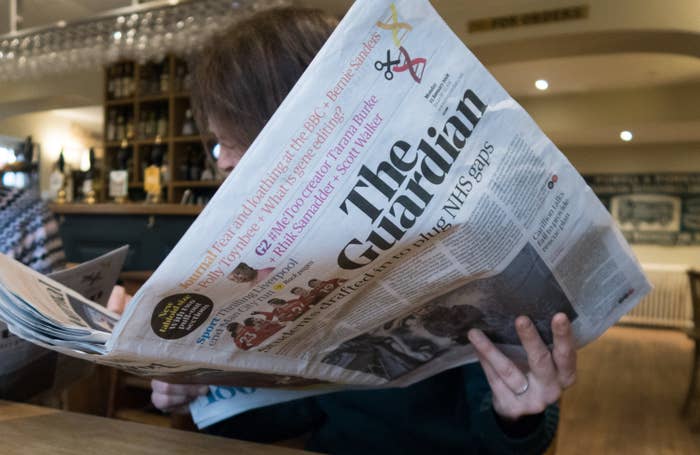 A transgender employee of the Guardian — which once called itself the "world's leading liberal voice" — has resigned, accusing the newspaper in an email to staff of being "an incredibly transphobic organisation".
In a cutting resignation letter sent last month, the employee said the paper "fundamentally not only stands against my own values but also against what I am". A second trans staff member resigned weeks later, also citing the "harm" they say the newspaper is doing to trans people.
Following the leak of the email to BuzzFeed News, the trans employee, who spoke on the condition of anonymity, said she felt complicit in the newspaper's "transphobic" reporting by continuing to work there, and revealed the damaging effect the Guardian's coverage of transgender people has had on her well-being. This included fear of using the women's toilet at work.
Such editorial lines, she said, are a "blind spot" for the largely progressive publication, which last month published a long read criticising other news outlets for their stigmatizing coverage of refugees, another marginalised group.
The former employee also said colleagues had made transphobic remarks to her.
Her resignation marks a flashpoint in what multiple sources at the Guardian have described to BuzzFeed News as a deepening internal war over the rights of transgender people — and how the organisation reports on them. Staff members across several departments accused the paper of "institutional transphobia", peddling transphobic tropes, and allowing a bitter schism to develop between pro- and anti-trans journalists.
The resignation email, sent by the employee whom we will call Victoria, was the culmination of months of wrangling over the subject at the newspaper which, she said, helped push her towards the exit. She warned that the paper would lose more talent and alienate younger readers if it did not change course.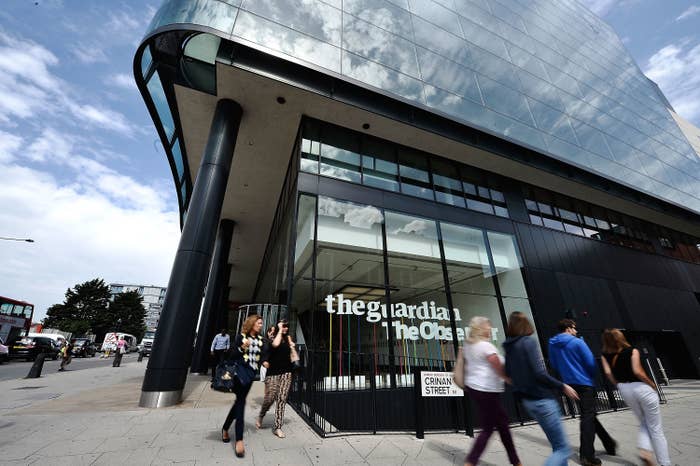 Her call for change comes just months after the Independent Press Standards Organisation, the newspaper regulator, launched a review into how newspapers report on trans issues, and after 5,000 people signed a petition calling for a separate public inquiry into transphobic coverage by the press.
Later this month, a landmark case against the Times is also due to conclude. It was brought by a former editor, Katherine O'Donnell, who claimed transphobic discrimination, both directly from colleagues and indirectly by the Times' reporting on her community.
For Victoria, the turning point came in October 2018, when the Guardian published what became a notorious editorial. In the leader article, the paper set out its official position on trans rights — which, it said, "collide" with women's rights and put women at risk. This was despite LGBT organisations and many prominent feminists and women's groups asserting the opposite.
But Victoria's immediate concern was that she had to go to work the next day, knowing what her employer's publicly stated position was on her. "It suddenly became real," she said before characterising her thought process that morning: "I'm entering this building with people who are denying my humanity."
Victoria said that when she transitioned years ago, "I would be freaked out about toilets and would walk in very quickly, just run to the stall and run back," but after the article written by colleagues, "I started doing that in the Guardian."
She raised concerns about the editorial with her line manager, who promised to take it further, but, Victoria said, "I never heard anything more from it." The daily morning conference would also have provided an opportunity to respond to the editorial, but Victoria feared a hostile reception. "I thought, I'm not walking in that room, me, alone, against this bunch of people to discuss this. I think they understand perfectly what they are doing. There's power in that room and power differences — we are not all equals."
Shortly after, during two separate incidents at informal drinks with colleagues, one member of the staff who had previously been Victoria's friend defended the article, she said, and began citing trans women in sports as a reason to attack trans rights. Another colleague, she said, "poked fun" at her, asked if she was trans, and told her, "If you went to prison, I'm not sure which prison you should go to."
"It allowed me to see firsthand the damage this type of piece causes," said Victoria.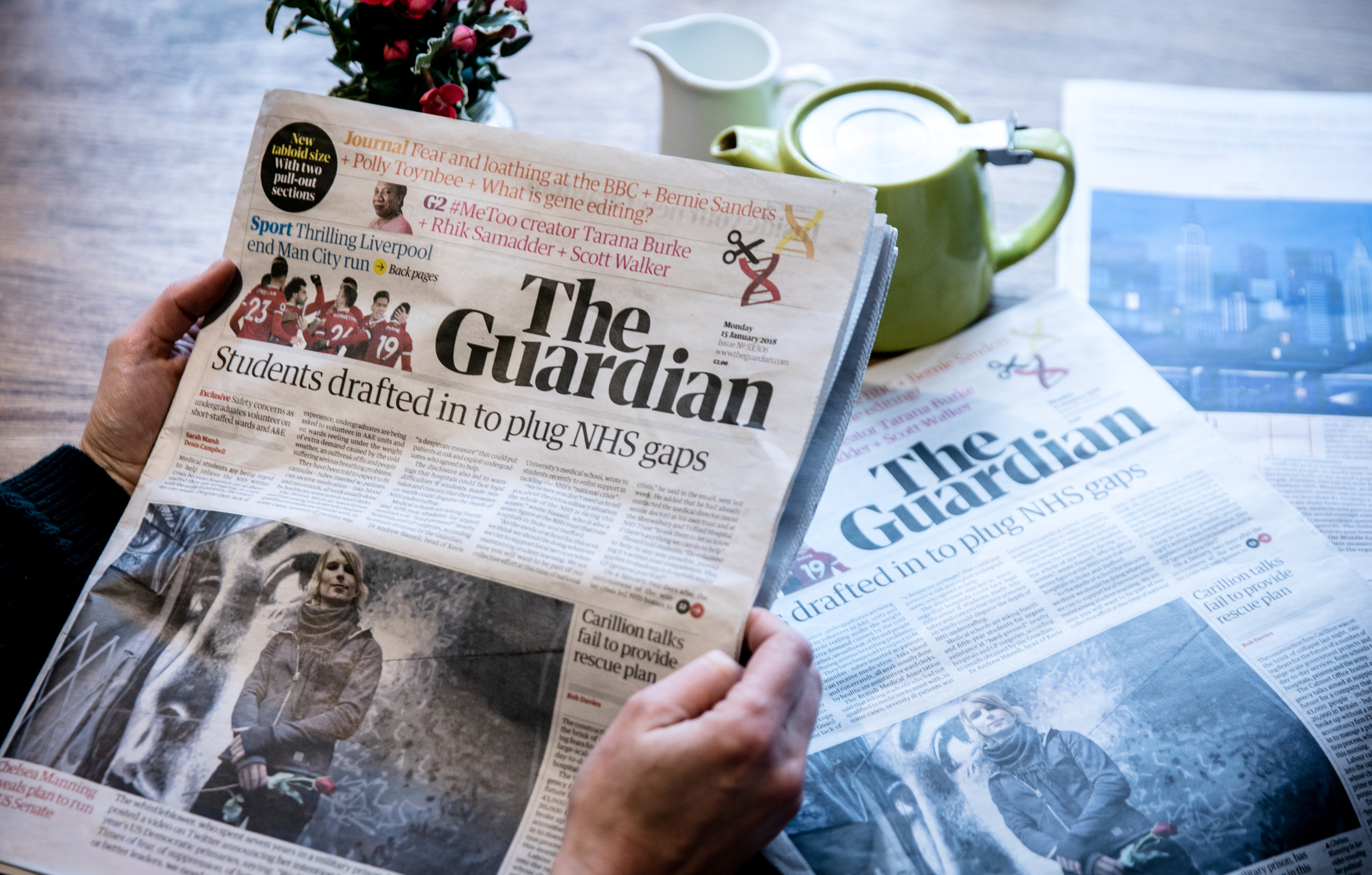 Overall, whereas tabloid transphobia might be crass or even funny, she said, transphobic reporting at the Guardian was potentially more dangerous because it intellectualises prejudice for liberal-minded people. "The way it works is [to suggest]: transphobia is actually a 'woke' way of thinking. I think it misleads people into thinking the respectable thing to do is to raise these issues."
The effects for her personally have been far-reaching. "I have lost some trans friends over this, from working with the 'enemy'," she said. "The worst part is that whether I like it or not, I have internalised parts of this." It has contributed, she said, to her self-loathing because of "working in an environment where this [anti-trans] culture is not contested in any way."
Instead, she said, the reporting is not balanced or objective. "Cherry-picking" of stories is done in such a way as to further stigmatise trans people: If a trans person does something wrong, it is seized upon, just as tabloids pounce on the tiny minority of asylum-seekers who transgress.
Before accepting her job two years ago, Victoria said, she thought she could help change things at the Guardian, and hoped it was not prejudice informing the positions of some there but, rather, a lack of knowledge. While she found the latter to often be the case, there remains "a group of powerful people who are transphobic" at the organisation, "who have an agenda to push", she said.
In June, the Guardian published another editorial about "identities in conflict", characterising trans people and feminists as distinct oppositional groups — ignoring pro-trans feminists. It was later amended following internal opposition.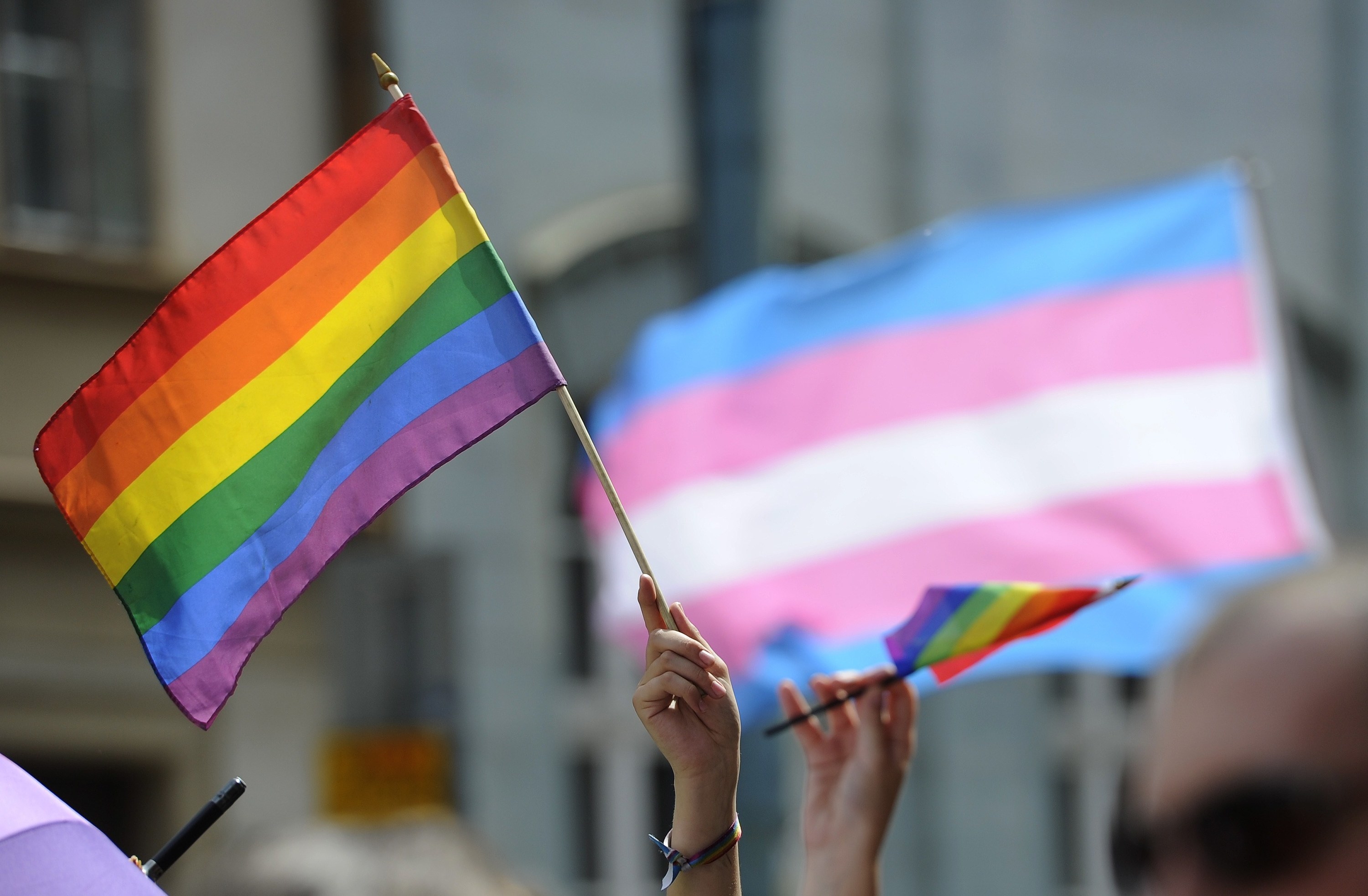 Victoria's resignation email, sent at the end of July to everyone in her department, included a section about being a transgender employee in which, after accusing the Guardian of being "an incredibly transphobic organisation", she continued: "As a trans person myself I'm often conflicted because while being here gives me immense power to try and fix that, and indeed I've seen our reporting get better first hand, it also means I'm supporting an institution that fundamentally not only stands against my own values but also against what I am."
She told BuzzFeed News that sending it enabled her to convey what she didn't feel able to at morning conference — but said her manager rebuked her for outlining in an internal email her reasons for leaving.
Victoria believes the Guardian's approach will harm not only trans people but also the newspaper itself. "It's hurting our ability to attract people from diverse backgrounds," she said, including trans people. Multiple colleagues responded supportively to her email, she said.
Many at the paper who share her concerns told BuzzFeed News that the internal divisions over trans rights have resulted in face-to-face rows in the office, a widening rift between the UK and US offices (which is largely populated by pro-trans writers), and moves against staff who protest against transphobia. All of which, sources said, is affecting morale.
In July, a front-page story in the Observer, the Guardian's sister title, ignited fury from some staff because of its accompanying tweet, "Young people not getting objective advice because of trans lobby pressure," and the unchallenged views of a sole "expert" who opined that children were being fast-tracked into transition because mental health professionals were scared of being called transphobic.
The Guardian's editorial style guide says that use of the word 'lobby' "at best sound[s] vague and patronising, and at worst pejorative or offensive". The readers' editor received a letter outlining staff concerns over the story, BuzzFeed News understands.

Journalists at the Guardian US have publicly condemned its UK coverage of trans stories. In October, US staff published a stinging response to the editorial that pitted women's rights against transgender rights, disavowing the "transphobic", "misplaced", and "misguided" stance taken by the London office that "highlighted for us an alarming intolerance of trans viewpoints".
This, they argued, mirrored the Republican anti-trans so-called bathroom bills, banning trans people from the correct public toilets, and constituted the "essence of bigotry", which "goes against feminist values".
Since then, acclaimed writers such as Shon Faye and Juno Dawson, who are trans, stopped contributing to the paper, which continues to publish polemicists who have elsewhere referred to trans people as the "trans Taliban" — a phrase regarded as hate speech by those who spoke to BuzzFeed News.
Prior to the Observer story in July, Dawson, an internationally bestselling YA author, had decided to write again for the newspaper group after it engaged with All About Trans, an organisation devoted to improving the reporting on transgender people.
But following publication of the piece, Dawson tweeted: "I said I'd take new commissions from them…but clearly it's still open season on trans-bashing." Her friends at the paper "are mortified" at the coverage, she added, before describing the entire situation as a "mess".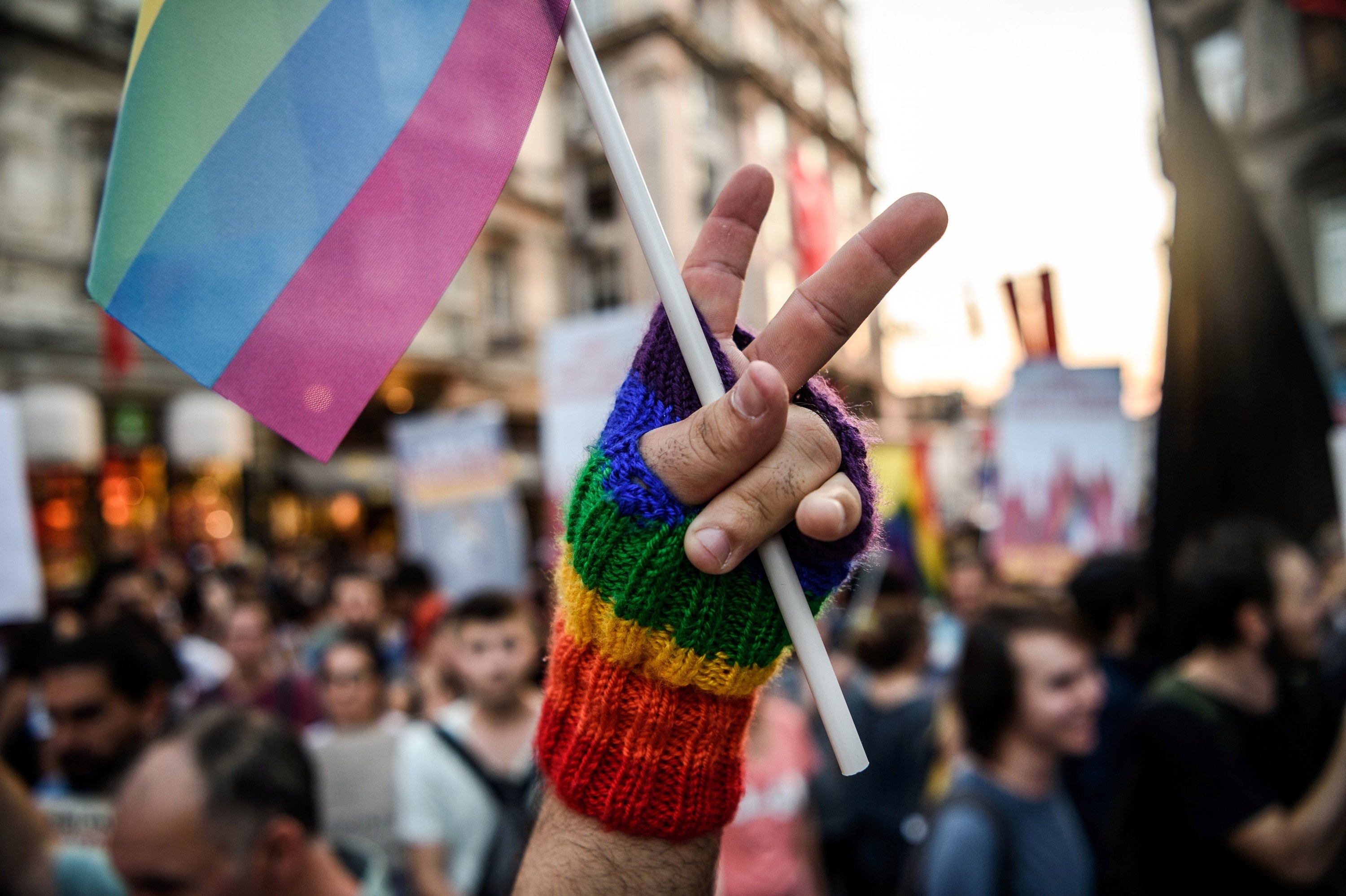 In June, the Guardian invited a panel of LGBT people to an internal event to discuss the reporting of LGBT issues. Christine Burns, one of Britain's foremost campaigners for trans rights, and an architect of the Gender Recognition Act, told assembled staff that reporting in the UK over the last couple of years has resulted in her feeling "scared to death" for the safety of her community.
The Guardian and Observer have, in previous years, run opinion columns using language such as "trannies", "shemales", "man in a dress", and "dicks in chicks' clothing", as well as articles that have argued that "sex change surgery is modern-day aversion therapy" — equating transition, which is elective and saves lives, to electric shocks to "cure" homosexuality, which is state-sponsored torture.
In November 2018, Katherine Viner, the editor-in-chief of Guardian News & Media, which includes both the Guardian and the Observer, told BuzzFeed News at the annual conference of the Society of Editors that she planned to continue publishing a range of voices regarding the rights of trans people.
She has since met with both Ruth Hunt, the lesbian feminist pro-trans CEO of Stonewall, and A Woman's Place UK, which opposes moves to ease the gender recognition process for trans people.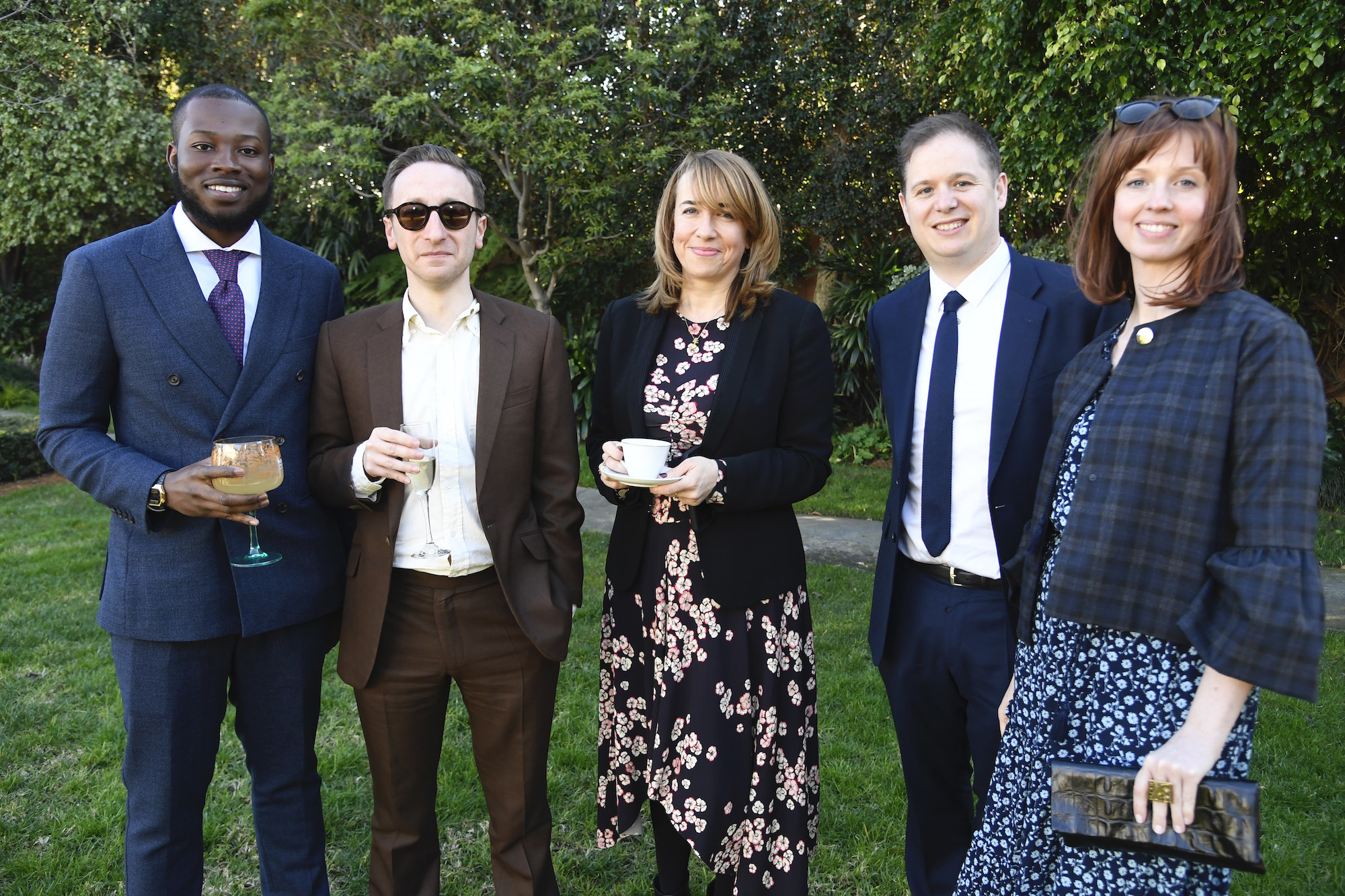 Since becoming editor in 2015, Viner has brought the newspaper into profit — after years of loss — while also producing agenda-setting journalism of international impact, including exposing the Windrush scandal and Cambridge Analytica's data hacking.
For those who spoke to BuzzFeed News, therefore, the frustration was biting: that this is a great newspaper held back by its handling of one issue.
In a statement to BuzzFeed News, a Guardian spokesperson said: "Guardian News & Media is committed to being an open and tolerant place to work for all our employees. We value and respect our staff and diversity and inclusion are central to our workplace culture."