A Conservative candidate contesting one of the most tightly fought seats in the general election – in an area known for its large gay population – was a prominent member of a church accused of attempting to "cure" LGBT people by casting out their "demons", BuzzFeed News can reveal.
Kristy Adams, a devout Christian hotly tipped to win Hove and Portslade from Labour, attended the evangelical King's Arms Church in Bedfordshire for several years. During this time the church was exposed by The Observer newspaper for reportedly attempting to "heal" gay and transgender people in quasi-exorcisms.
As part of the congregation and while a local Bedfordshire borough councillor, Adams spoke on behalf of King's Arms at external events in 2009 and 2010, including one at which she claimed she helped heal a deaf man through prayer.
Her husband was also listed as a former director of the church from 2010, according to Companies House records. He resigned in 2013.


A gay former member of the congregation told The Guardian in 2010: "It is categorically the case that homosexuality in that church was regarded as a sin, the inclination to which could be cured through prayer and counselling." The practice of "praying away the gay" has been widely condemned by every major mental health body in Britain as ineffective and dangerous.

Eve Burt, a friend of Adams who is married to former Tory minister Alistair Burt MP, has confirmed Adams' involvement in a "healing" church but said Adams "never talked about" the incident at the 2009 Vitality Show – a new age health exhibition – where the alleged curing of a deaf man took place. There is no mention of Adams' association with King's Arms Church on her official website.
The church publishes material about "expelling demons" – detailing how to recognise demonic symptoms, sells DVDs and MP3s for "healing", and states on its website: "We believe every Christian is called to see the sick healed". Along with other churches, it puts on the popular evangelical Alpha Course, which has been the subject of accusations of homophobia and which promotes healing through prayer.
Adjacent to Brighton, Hove and Portslade in East Sussex is known for its prominent LGBT population, and its most recent MP, Labour's Peter Kyle, is gay. But with a majority of only 1,236, his seat is a major target for the Tories in the general election next month.
When approached by BuzzFeed News about her time at the church and her beliefs about LGBT people, Adams did not answer any questions posed.
"The most offensive thing that someone standing for high office can do is not give somebody a straight answer to an honest question," Kyle, her opponent, told BuzzFeed News. "And regardless of how many LGBT people live locally this is a central issue to public debate and it is absolutely fair that a member of the public should know what somebody who aspires to parliament holds as their core views regarding equality."
He added: "Somebody who runs away from debate that is this central to who we are, I think speaks of somebody who is unfit for office. Exorcism and expelling demons ... is an issue of morality. In general terms, people who think in the 21st century that being gay is something that needs 'curing' themselves need to take a very long, hard think about their own grounding in modern life."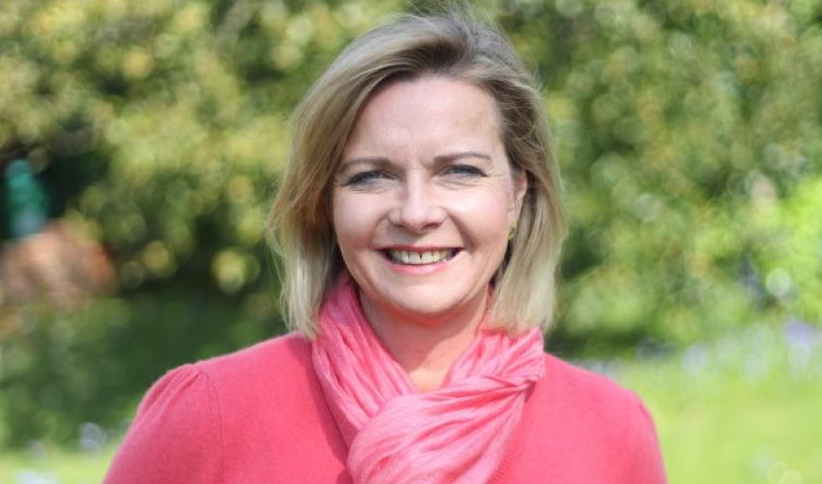 Adams' campaign ran into problems last week when she refused to state how she voted in the EU referendum. Now the testimonies from LGBT former members of King's Arms Church have resurfaced.
Angela Paterson, a former administrator at King's Arms Church, told The Observer in 2010: "The thing that freaks me out was everybody praying that a demon would be cast out of me because I was gay. Anything – drugs, alcohol or homosexuality, they thought you had a demon in you."
A transgender teenager, named only as "Abi", revealed to the newspaper that Philippa Stroud, who was named as one of the church's founders, "wanted me to know all my thinking was wrong, I was wrong and the so-called demons inside me were wrong. The session ended with her and others praying over me, calling out the demons. She really believed things like homosexuality, transsexualism and addiction could be fixed just by prayer, all in the name of Jesus."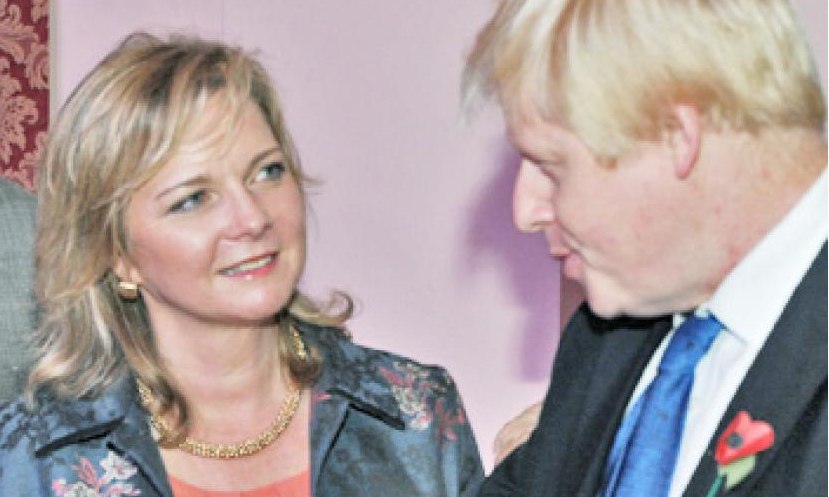 And a gay man referred to by The Observer as "T" echoed these experiences. "The church's approach was not that it was sinful to be homosexual but that it was sinful to act on it," he said. "The aim is to get a person to a position where they don't have these sinful emotions and thoughts." Another gay man told The Guardian "he was prayed over when he came out".

The church, along with its shelter for vulnerable people, King's Arms Project, was reported to have been set up in 1989 by Stroud – a former Conservative candidate and former co-founder and head of the Centre for Social Justice (CSJ), a right-wing Christian think tank central to Tory policy.
Though official records submitted to the Charity Commission stated Stroud did help set up the church, Stroud strongly denied this and all the other allegations made.
Stroud's CSJ co-founder Iain Duncan Smith, the former secretary of state for work and pensions, made Stroud his special adviser when she failed to win a seat in the 2010 general election just days after the expose. She has since been made a baroness.
Kristy Adams' links to King's Arms Church mirror her links across the Conservative party hierarchy. Another former Conservative minister, Ed Vaizey, has spoken about volunteering at the church.
Adams met Theresa May last summer, following Adams' championing of an anti-modern-slavery cause, prompting a photo opportunity for her with the prime minister. She also displays photos of herself with foreign secretary Boris Johnson and transport secretary Chris Grayling on her website and Facebook pages.
King's Arms Church did not respond to a request for comment from BuzzFeed News prior to publication.