This is Part Two of a BuzzFeed News investigation.

Part One: Landlords Are Offering Young Men Free Rooms In Return For Sex and Facebook Is Letting It Happen


Part Three: The Housing Crisis Is So Bad That Men Are Sleeping In Gay Saunas
Scott tilts his head back and to the right, pointing under his jaw to a pink, circular mark – a scar. This is where the knife entered.
"He would have killed me," he says. "It went in my neck." Scott escaped that time, but only just, only after the man with whom he went home – because he had nowhere else to stay – restrained and then raped him.
Scott sits upstairs in a coffee bar in Barking, east London. He fidgets almost constantly, looking around, smiling to defuse what he is saying, sometimes laughing after recounting violent memories. He has many.
For over a year, Scott has been homeless, not that anyone would suspect from his neat appearance. He approaches men in bars and in the street to avoid sleeping outside. The deal is this: sex in return for a bed for the night. A friend of his was murdered recently, he says. He knows how close he has come to this, how many men he has run from.
"There's never a time when I don't think, This could be it," he says. "I could lose my life."
What Scott does – and the daily threats to his safety – is familiar to a wealth of organisations trying to help men who exchange sex for shelter. But, they say, no one is listening.
On Wednesday, BuzzFeed News revealed how major websites (Facebook and Craigslist, among others) were letting landlords offer free rooms to young men in exchange for sex – and the exploitation and abuse these arrangements involve.
In the second part of this investigation into gay sex for rent, we expose the extreme dangers facing those like Scott, lured into not only longer-term agreements but also night-by-night setups: physical and sexual violence, enforced drug-taking, enforced group sex, HIV infection, and prostitution.
LGBT people who resort to these arrangements are also falling into a form of "modern-day slavery", according to the charities involved, who describe a succession of cuts and changes to immigration policy as a "perfect storm" that has been swelling unnoticed over several years.
As a result, some exchanging sex for shelter are being blackmailed.
We reveal too the scale of the problem, for the first time charting the proportion of LGBT people falling into sex for rent, and the groups falling prey to exploitation who have never before been documented.

It took three attempts to meet Scott. He cancelled shortly before the first arranged time, then did not appear the second time. But intermittently he phoned BuzzFeed News, giving snapshots of what was happening, making clear how much he wanted to speak out. It would be weeks before he would materialise, before the whole story would finally spill out.
In the meantime, Depaul UK, a mainstream homelessness charity, contacted BuzzFeed News with new information. In a landmark study, the charity surveyed 700 homeless people – anonymously – about the dangers they face. Through this it was able to map the proportion of LGBT homeless people having to offer sex in return for somewhere to stay. One in four had resorted to sex for rent, an even greater proportion than homeless women overall.
Half of the LGBT respondents had fled stable accommodation because of mental or physical abuse – twice the rate for homeless people overall. And over a third had either experienced violence or been pressured into drug use, or both.
"It really shocked us," said Ian Brady, the chief executive. "They think they're coming out to a better situation and actually end up in a worse situation," he said. The government, meanwhile, "doesn't understand the vulnerability of young people in this area and they certainly don't understand the vulnerability of the LGBT community." As such, said Brady, the government is "playing with fire."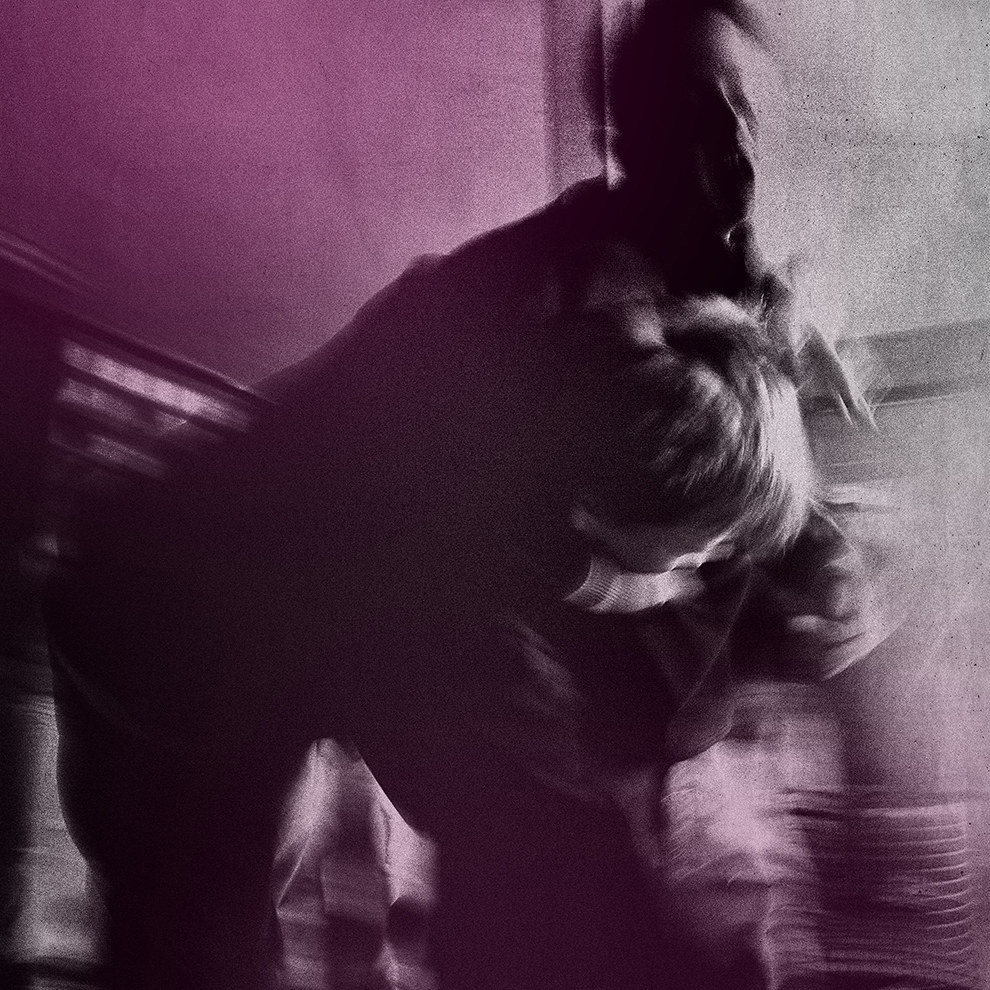 In numerous interviews with homelessness charities, immigration organisations, and housing and support workers, those trying to tackle the sexual exploitation of LGBT homeless people said multiple factors are colliding to worsen the phenomenon in the UK.
They pointed to the ending of housing benefit for under-21s – which was only overturned last month – and the capping of housing benefit for those between 25 and 35; the closure by local authorities of supported temporary accommodation; and cuts by central and local government to the very organisations designed to reduce homelessness.
They also highlighted the immigration policies compounding the situation. Several organisations said the "hostile environment" approach to immigrants pursued by Theresa May when she was home secretary meant that asylum-seekers could still neither claim benefits nor even obtain a tenancy agreement, pushing LGBT people fleeing persecution into exploitative living situations – in particular, with landlords who expect sex.
Stoking this fire, they said, was a greater prevalence of mental health problems among LGBT people, as well as higher rates of drug and alcohol abuse, and elevated chances of being estranged from families, victims of bullying, or victims of hate crimes.
Young LGBT people facing hostility therefore flock to major cities to find support from their own community. What they also find there is high rents. The average rent in London is now over £750 per month in shared accommodation. And on average 18-to-21-year-olds earn between £1,270 and £1,361 per month in the UK, according to government statistics.
When poverty, a lack of housing or financial support from the state, entwines with psychological vulnerability and the recent introduction of hookup apps and social media, experts said, the fire rages out of control.
The capacity, meanwhile, for charities to help is dwindling. "Demand is increasing; our funding is decreasing," said Michael Nastari, director of services at Stonewall Housing, the LGBT homelessness charity, citing cuts from local and central government. And the only LGBT homelessness shelter, which the Outside Project opened temporarily in a reused bus earlier this year, is now closed and desperately seeking funding for both a permanent home and a community space, to try to care for the most vulnerable.
The effects of this crisis, said Nastari and others, are both concealed from view and catastrophic.
Many if not most LGBT people who resort to sex for rent do not approach men in bars or in the street, charities explained. Instead, hookup apps like Grindr perform a similar function for night-by-night arrangements; chemsex parties provide shelter for sometimes days on end; or, for longer arrangements, young men reply to adverts and posts on social media. These "houseboy"-style setups can last months, even years, and usually also include domestic chores as well as sex.
Whatever the scenario, danger abounds.
Paul Doyle, who has worked with LGBT addicts and homeless people for over a decade, said, "about 7 out of 10 service users have done sexual favours for rent. It's happening more and people aren't talking about it."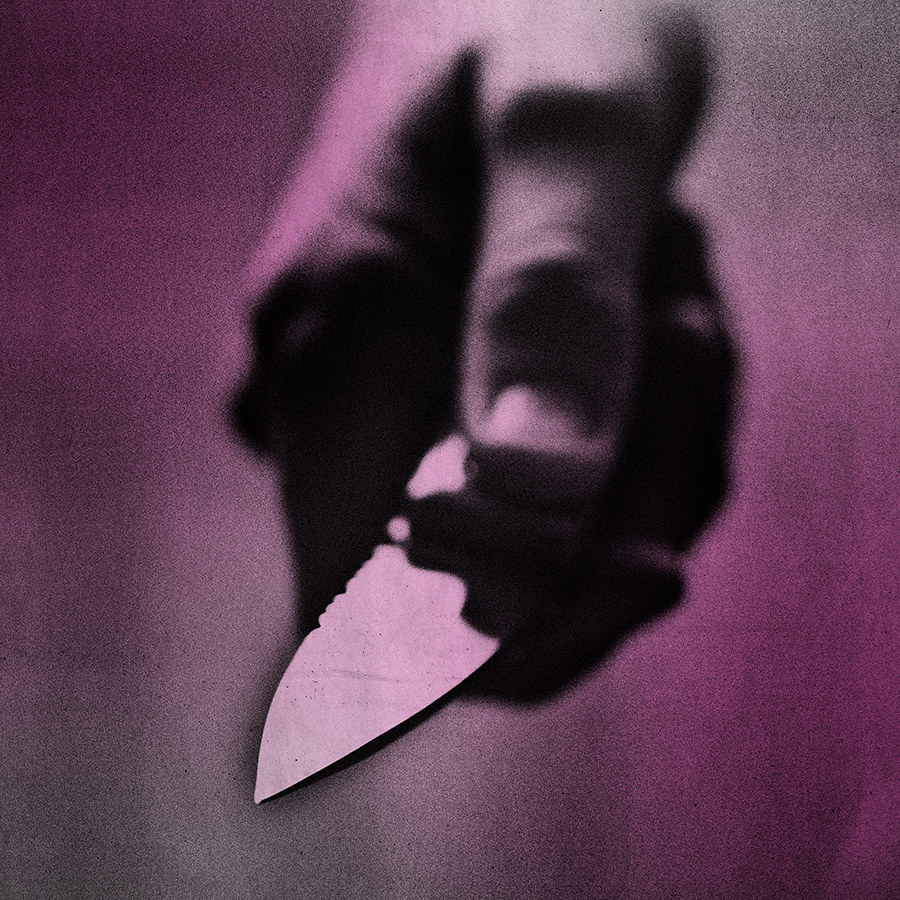 He warned that many of these people are falling into modern-day slavery. When the door closes behind them, he said, extreme levels of harm open up, particularly for those in longer-term arrangements.
"Are they able to say no to having sex? Generally the answer is no. What is their social contact? Often they become isolated. Quite often they don't have door keys. They've got no money often, they're not working, so they're reliant on [the landlord for] food, on absolutely everything."
As such, he said, "There are a lot of crimes that will be connected, even modern-day slavery." With landlords expecting domestic and sexual duties, he explained, but with no contract, no hours, and no boundaries, there is no limit to what can be demanded.
"When I look back even only three years ago I probably should have phoned the police a few times," Doyle said. "The chance of getting a prosecution would be slim. But that's what people say: that they're just a slave."
"That's what people say: that they're just a slave."
Only now, he said, are organisations waking up to the extent and nature of the crimes involved: principally, sexual violence and enforced drug-taking, often together in chemsex situations. For LGBT people, sex for rent, both in short- and long-term arrangements, therefore can become chemsex for rent.
One client of Doyle's had to have sex not only with the landlord but also acquaintances of his. "If the property owner wanted him to sleep with somebody then that would happen," he said. There was one thing the young man relied on, however, to numb everything. "Because drugs were involved, it made life a bit easier."
But where drugs and sex (referred to as chemsex when it involves crystal meth or GHB/GBL – known as "G") is brought into these arrangements, abuse ignites further. Doyle described another client who told him about one occasion on which he had to take part in a chemsex party organised by the landlord. "He just wanted to have an early night but because the other person wanted to, he had to go along with it."
Jarek (not his real name), a Polish sex worker who has lived in London for several years, told BuzzFeed News that one very rich client of his had two young men living at the address – houseboys – with one particular duty: They "organised chemsex parties and got guys round every weekend for him. The guy was so wealthy that he could provide all the drugs that the boys wanted." As a result, he said, "My friend ended up…there were nine months when he was on crystal meth every single day."
Jarek said he routinely notices young guys at landlords' chemsex parties who seem to be there only because they have nowhere else to stay. It is, he said, "endemic" within this scene as homelessness crashes on to it.
Lee Brooker, who runs the SASH Project, a support group for male sex workers, told BuzzFeed News if young men say no to sex or drugs the landlord says, "Well, what the hell are you here for?" and throws them out. Sex for rent among men frequently becomes a "gateway" into escorting, he said.
But even before that point, there is collateral damage – in particular, HIV infection. "That's a big thing," said Tim Sigsworth, CEO of the Albert Kennedy Trust, Britain's largest LGBT homelessness charity. "We see particularly young men who have become HIV-positive because they've been forced into a situation while seeking a bed for the night."
"There were nine months when he was on crystal meth every single day."
Silence pervades the entire situation, according to several organisations.
Often young LGBT people do not even recognise that they are being exploited and so do not seek help. "This may be the only interactions they've had with LGBT people," said Lucy Bowyer, supported housing manager at the Albert Kennedy Trust. This is compounded by a lack of sex education about same-sex relationships, said others – a 30-year-shadow cast Section 28 that forbade teachers from discussing homosexuality.
Meanwhile, added Bowyer, the overall picture is not understood by the authorities that should be spotting such abuse. "There's just not been as much light shed on it. We've had interactions with police and other safeguarding agencies who are saying, 'What is happening with men?'"
Others who spoke to BuzzFeed News raised, cautiously, an underlying dimension that normalises sex as a transaction among some gay men, coupled with what Nastari called "an issue in our community that we don't like to talk about sexual violence and sexual exploitation. We've had this big fight to try to convince this heteronormative society that we have an equal place at the table, and we don't want to jeopardise that."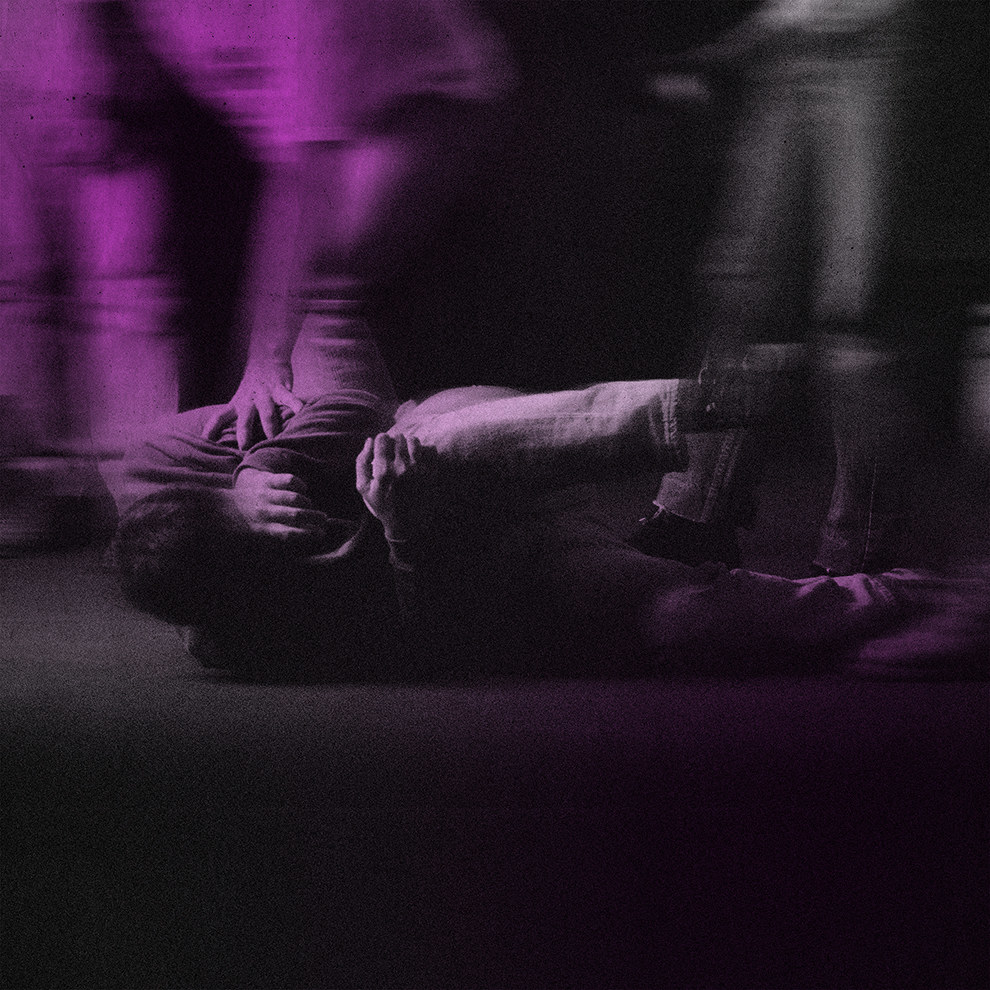 Landlords exploit all of this, in two key ways much darker than previously documented. For LGBT immigrants, "it could be sex" that the landlord demands, said Nina Nasim, from the UK Lesbian and Gay Immigration Group. "It could be generally controlling where they go, what they wear." The landlords have one powerful weapon to obtain whatever they want from the lodgers: "using their immigration status as a tool for blackmail."
Many organisations said that although it is mostly homeless gay men affected, trans women and lesbians are also vulnerable to sexual exploitation.
"We've had lesbians that have slept with men because they've got nowhere to stay," said Nastari. "They'll go to a straight bar because they know a man is bound to take them home at the end of the night and it's the easiest way to get a place to stay."
There is, he added – along with someone who has scars as proof – nothing easy about this.
Scott waves through the window of the coffee bar, our agreed meeting spot. He is handsome, slim, and mixed-race. He wears a checked shirt and a cap that remains on throughout.
At 43, Scott is older than many who offer sex in return for somewhere to stay. He also has scant access to apps or the internet, which leads him instead to approach men in person. On only a few occasions has he slept on the street.
"They spit at you," he says. "People look down at you." And so, he adds, "I find it less painful to just go into a bar and pick someone up. I make it clear I need somewhere to stay the night or I can't get home – you end up lying; I haven't got a home to go to."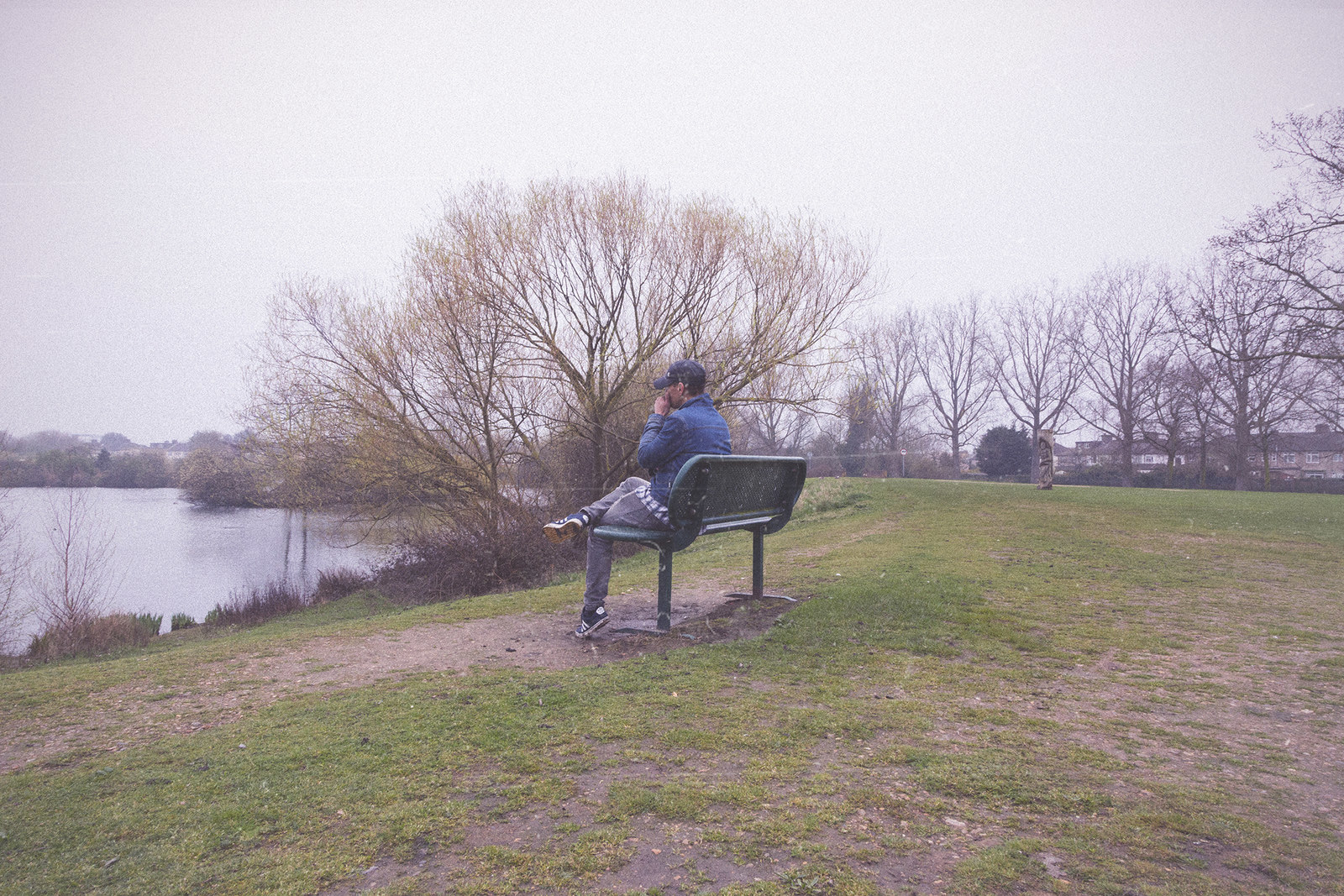 Inside these men's houses anything can happen.
"I've got myself in situations because I've picked up the wrong person," he says. "I've been attacked in their home because there's something they want to do sexually that I don't want to." He inhales and begins to elaborate.
"I've been asked to be tied up. People have asked to take photos of me and I've said no and they've turned on me," he says. "I've been strangled. Someone put a knife at my neck and sexually assaulted me. He still did what he was going to do anyway."
Only later does he return to what happened that night. "He wanted bondage and S&M. He was like, 'Put this mask on.' And I'm not into that. He put this leather cap on me and handcuffed me." I ask what he meant about the man doing what he was going to do anyway.
The man penetrated him, he says. "And that's only because he had a knife to my throat. I froze. I was like, 'I don't want to die.'" It is then that Scott leans back to reveal the scar on his neck.
"When I left I managed to go to McDonald's and wash myself down," he says. "I felt sick. I felt disgusting. But then I blamed myself because if I hadn't gone in that club for the specific intention of [looking for] somewhere to stay then it wouldn't have happened."
"I felt sick. I felt disgusting. But then I blamed myself."
He did not cry, he says. "Inside I was gone. I knew I had to switch right off." Even later – even now – Scott refuses to connect with what happened. "It will break me; it will be the thing that pushes me over. I can't allow it to," he says.
Instead, Scott reassures himself that he has learned from the experience, that it has made him vigilant when selecting men with whom to go home, ensuring he scans the place when they arrive to plan the exit route. He has learned other lessons, too.
"If someone offers me a drink I stand there watching where that drink is coming from," he says, before explaining why. "I've been drugged." It was Rohypnol, the sedative that can cause semi-conscious states, or blackouts. He revisits what happened on that occasion, switching momentarily to the present tense. "I can hear and see everything but I just can't move," he says. "Luckily he didn't rape me but he gave me oral sex and put his dick in my mouth."
In England and many other countries, oral penetration by the penis without consent constitutes rape.
As Scott talks, jumping back into his past before returning to what he has to do now, the connections seem to vibrate, screaming with warnings. His mother had a breakdown and at 2 Scott was sent to a children's home in Tower Hamlets, east London. He was sexually abused there. It is his first memory.
At 5 he was adopted by a white family in Surrey. But after eight years, behind in his schooling, struggling with authority figures, and already using alcohol to cope, his relationship with his new parents fractured. The adoption broke down. He returned to London and the care system.
Scott rolls up his sleeves to reveal a latticework of white scars, mostly vertical, up each forearm. He began to do this to himself aged 11. At 16 he started selling sex. "I was dead inside anyway so it didn't matter," he says. He moved on to heroin.
Early adulthood brought improvements: He was given a council flat and found a boyfriend, staying with him on and off for 20 years.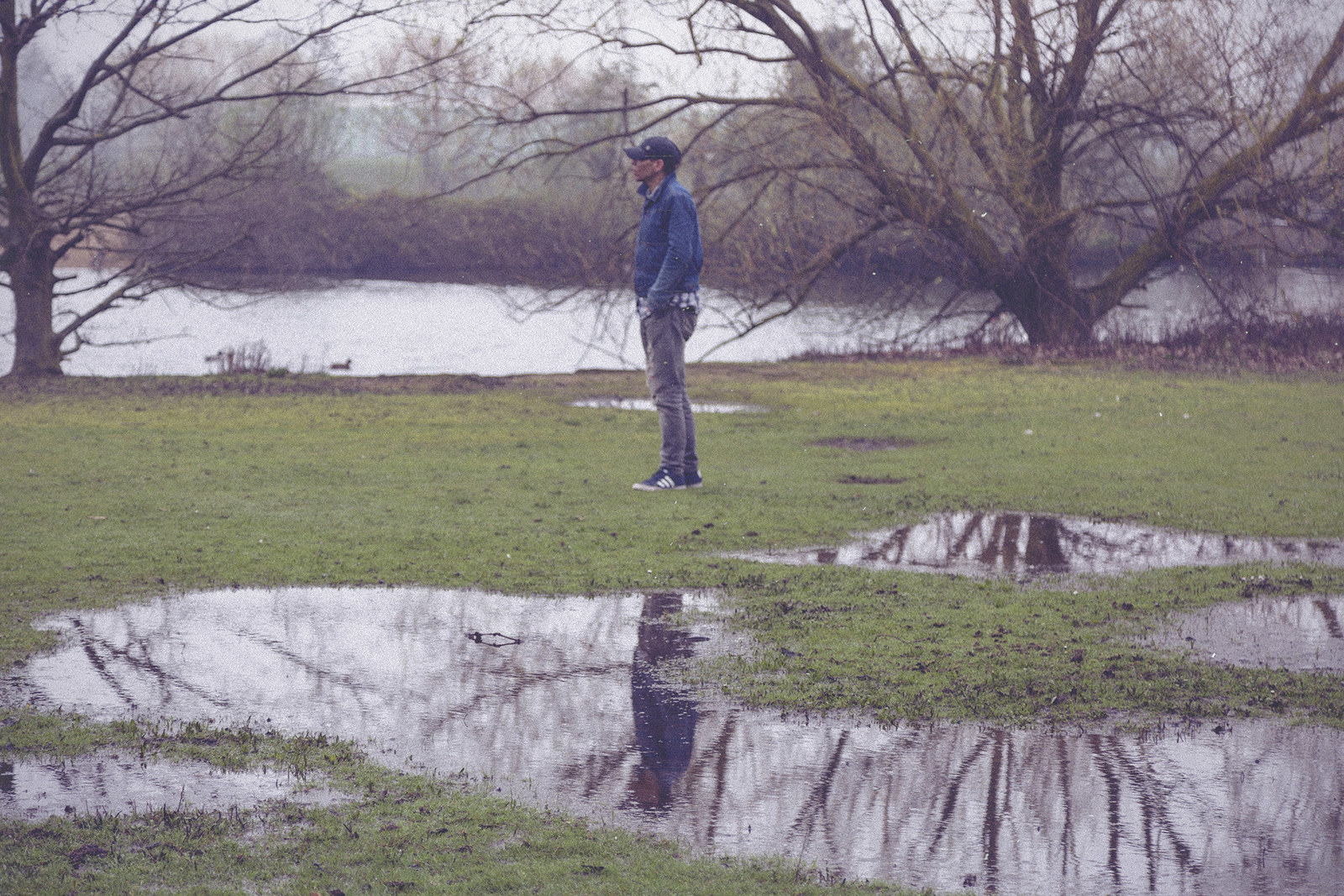 But seven years ago, after being diagnosed as schizophrenic (which is now successfully controlled through medication) he was hospitalised for months, so was unable to keep up with the rent. He lost the flat and moved into his boyfriend's place. Fourteen months ago, the relationship finally ended. That was when he started offering sex for somewhere to sleep.
Through this, he met the man who would become his new boyfriend. We will call him Tom. "At first it was totally just needing somewhere to be," he says, but then, "I thought, I'm actually quite attracted to you. I did develop feelings for him." Scott begins to describe Tom.
"He's quite controlling actually and he doesn't know how to keep his hands to himself," he says. "He doesn't mean it. It's just he gets jealous. I'll be talking to someone and he'll go, 'We're leaving' and drag me out of there. I'll say something and then get a smack in the mouth. I know not to say anything now." He laughs. He says Tom chooses what he wears. The relationship is on-off. When it's off, Scott has to find other places to stay – other men.
Sometimes, if he meets them in the street or in a straight bar, they are heterosexual, or at least consider themselves thus. After sex, they sometimes turn on Scott, furious or guilty, self-loathing fuelling their aggression as they hold him responsible. "I've been assaulted, punched," he says. It's another lesson he has learned.
"I make it clear now, because I know what to look out for. I say, 'Listen, we'll do this, but don't you turn on me afterwards, because that's some fucked-up shit.'"
He often shows them his self-harm scars, too. "To make them aware of some of my situations; not to do anything bad to me." He wants to provoke some humanity, empathy, anything to protect himself. "I'm just hoping they feel something in themselves."
But the choices Scott makes are defined by one factor: how desperate he is for somewhere to stay. "I weigh up a situation and think, I don't like this but what's the alternative? It might not happen so sod it, just go with it, forget your instincts."
Back at their homes, he keeps them talking as long as possible, prolonging sex as late as he can in the hope that in the early hours they will be less likely to throw him out afterwards.
He remains terrified whatever happens. "There's never a time when I don't think, This could be it, I could lose my life." He looks away.
Scott recently found two LGBT homelessness charities: Stonewall Housing and the Outside Project, which, under its founder Carla Ecola, opened the homelessness shelter. Both organisations are trying to help him and think he has a chance of being housed.
Although like most gay homeless men he is childless and single, thus not meeting most of the criteria that prioritise housing needs set by local councils, he is a recovering addict and has a mental illness, increasing his chances. But, says Scott, they can't do anything until he supplies ID, which like many homeless people he lost in the chaos of his circumstances. Stonewall Housing is trying to help him obtain the documents he needs.
Finding employment outside of sex work may be even harder. Scott has done bar jobs, but being anywhere on time – working, keeping appointments – is a struggle, he says: The antipsychotic medication makes him drowsy, he has nightmares at night, doesn't sleep, then awakes late in the morning.
Beyond his own situation, Scott worries about younger gay men facing the same problems. He's never seen the sex-for-rent adverts online and fears for those who do. "I get it wrong sometimes but a younger person who hasn't been through half of what I have wouldn't necessarily have picked up anything," he says, referring to the warning signs. They face, he adds, "ending up seriously hurt, fucked in the head for the rest of their lives, or dead".
He already has friends exchanging sex for rent for whom the first two of these became a reality.
"One guy who was bleeding so badly from being raped that he ruptured."
"I know one guy who was bleeding so badly from being raped that he ruptured," says Scott. "That broke his spirit. Broke him." Scott tried to help him. "We used to sit and hug and share a bottle of wine. I said, 'Don't let him destroy you. Don't let him change you inside.'"
Before we leave, Scott explains why he decided to speak out.
"Hopefully someone can read this and learn that they don't have to be on their own," he says. "You feel isolated and judged all the time." He wants those with no experience of sex for rent to understand what it means too. "Think about this when you sit down, put your feet up and flick on the TV – that you don't have to do something to be able to do that."
There is one last thing.
When BuzzFeed News began speaking to Scott he was not sure if he wanted his face to be visible in the photos, so he wanted time to consider it. What has he decided? He pauses.
"I was thinking about it and thought, Someone might see it," he says, referring to the men he approaches, who could then recognise him from the photo and refuse to let him stay the night. "They might think, No, I'm not going home with that."
At this, he lights the stub of a cigarette he has been saving and walks off down the street.