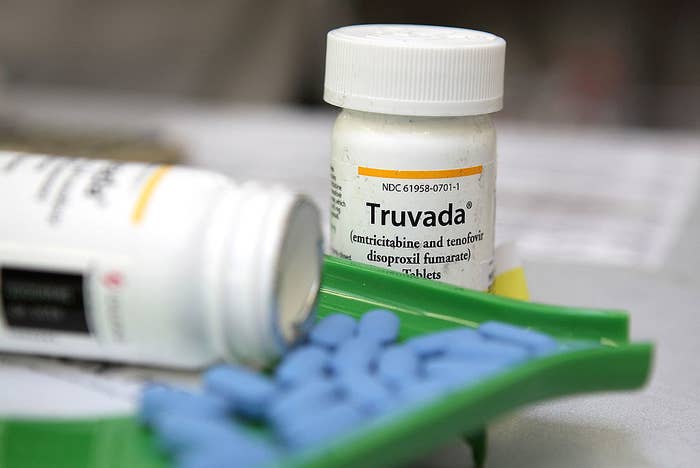 Campaigners are celebrating a historic victory in the fight against HIV/AIDS after NHS England announced that, having lost a lengthy and controversial legal battle, it will finally provide the drug that prevents HIV to patients most at risk of infection.
From spring 2017, more than 10,000 people in England will be given access to the medication over the course of three years in a large-scale trial, after which it will be rolled out more widely. HIV experts are already hailing this new prevention programme, which will be run by Public Health England, as a "game-changer" in England's battle against the disease.
Despite previous suggestions to the contrary, the provision of the drug regime, known as PrEP (pre-exposure prophylaxis), will also not affect commissioning decisions regarding other treatments currently being considered.
Dr Jonathan Fielden, NHS England's director of specialised commissioning, described the move as "a new groundbreaking national programme for PrEP that will benefit at least 10,000 people".
Deborah Gold, CEO of the National AIDS Trust, which brought the case that triggered today's announcement, said, "We are absolutely delighted that following our wins in court, NHS England, working with Public Health England and local government, will be now making PrEP available on a large scale, and quickly, to those who need it.
"We continue to seek reassurance that access to PrEP will not be unduly limited by geography … and that all those expected to be eligible through routine commissioning will be able to access PrEP via the trial. Despite these outstanding questions, there is no doubt that this step in the right direction has the potential to have a transformative impact for thousands of people, as well as prove the decisive point in beginning to combat the HIV crisis, all whilst saving the NHS money in the long term."
The statement from NHS England stunned charities and other agencies that have spent years arguing for PrEP, which can reduce the chance of contracting the virus by 96-99% and which is already available in France, the US, Israel, and Canada.
Dr Chloe Orkin, chair of the British HIV Association, said she was "hugely relieved that NHS England has decided to invest" in PrEP, describing the move as "a really positive step towards making this highly effective, safe intervention available to those at the highest risk of HIV infection".
Orkin added, "We will work with other agencies and organisations to deliver PrEP and strive to make the 17 new HIV infections that occur each day a thing of the past."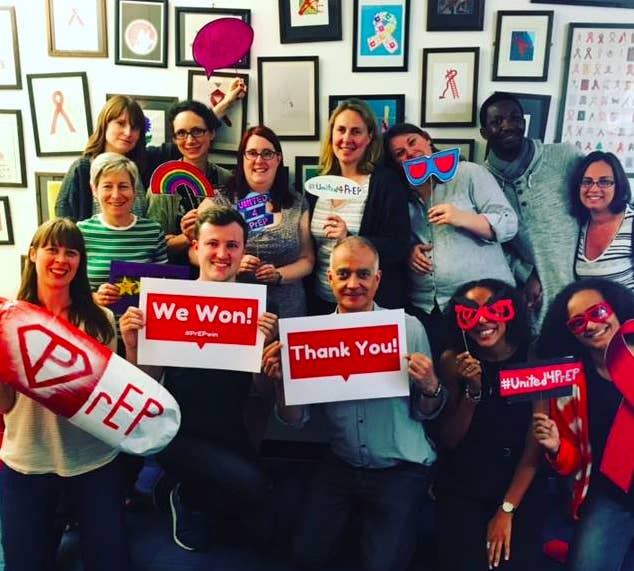 The trial will not seek to discover how effective the drug – brand name Truvada – used in PrEP is, because its efficacy has already been established, but rather to ascertain how best to identify patients most in need and administer the medication to them. Such questions will also cover how long patients should stay on the drug, whether a daily or intermittent dose is more desirable, and what proportion of sexual health clinic attendees will be assessed as eligible for PrEP.
As such, PrEP will be made available to anyone – including women, gay and bisexual men, and transgender people – who meets the prescribing criteria, details of which have not yet been released but will, BuzzFeed News understands, include having had an STI in the last few months or more than one recent incident of condomless sex.
In a further surprise to both the HIV sector and pharmaceutical companies, NHS England will probably be using non-branded (known as "generic") versions of the drug, dramatically reducing the cost of the prevention method. Once the trial is over, Gilead, the company behind Truvada, which has already licensed it for generics manufacturers, will not lose out because the patent is already due to end.
It is because of this consideration of generics manufacturers that NHS England will be able to fund both the trial, at a cost of £10 million, and the other medical interventions being considered at the same time as PrEP.
After halting the standard commissioning process for PrEP in March, NHS England prompted court action from the National AIDS Trust, which sought to bring PrEP back to the commissioning procedure. NHS England argued in the High Court that it did not have the power to commission PrEP, as it is an HIV prevention method and local authorities are responsible for prevention while the NHS controls treatment.
The National AIDS Trust argued that the science behind PrEP unravels the notion that the drug constitutes prevention, as it does not stop the virus entering the system but blocks it from taking hold and thus constitutes treatment.
NHS England lost this case on several key points of law, appealed the ruling, and then lost in the Court of Appeal last month.