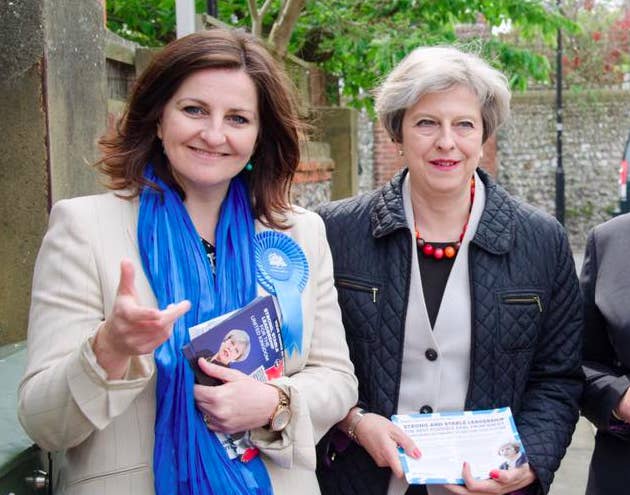 A Conservative candidate hoping to return to parliament at the general election accepted a donation from a Christian organisation that has funded "gay cure" events and is a member of a group of churches accused of trying to "heal" LGBT people, BuzzFeed News can reveal.
Caroline Ansell, who won Eastbourne with a slim majority of 733 in 2015, received funds in the form of an intern, for four days a week, from the Christian Action Research and Education (CARE) charity.

According to the registers of MP's interests – the official documents in which politicians declare their donations – Ansell accepted the CARE intern in September 2016, and they will remain in post until July 2017. The total value of this gift is stated as £8,470, as the intern is "voluntary" (unpaid) but receives a £770 per month bursary.

That means she accepted the funding four years after CARE was exposed for bankrolling a 2009 conference in London for therapists and clergy to learn how to convert LGBT people to heterosexuality – a practice known as "conversion therapy", which is universally condemned by Britain's mental health bodies.
When CARE's sponsorship of the event became public in 2012, many of the 20 MPs who had interns funded by it – including Tim Farron, now the Liberal Democrat leader – distanced themselves from the organisation and vowed not to receive further interns.
The revelation comes a week after another Tory candidate's links to "gay cure" organisations were uncovered by BuzzFeed News.

Ansell is also a member of the evangelical Kings Church in Eastbourne – part of the same group of anti-LGBT equality churches as the King's Arms Church in Bedfordshire, which was exposed in 2010 for attempting to "cure" and cast "demons" out of gay and transgender people.
She also confirmed her membership of the Kings Church Eastbourne in the register of members' interests.
When Ansell was elected in 2015, the Kings Church in Eastbourne celebrated on its Facebook page: "We now have an MP in our church! Huge congratulations to Caroline Ansell for winning in Eastbourne. So proud of you! #CitizensSeries."
Last Saturday, BuzzFeed News detailed how the Conservative candidate in Hove and Portslade, Kristy Adams, had links to the King's Arms Church in Bedford. Following that report, a woman came forward about what happened to her there.

"There was an occasion where two of my close friends in the church came into my room and prayed over me; to heal me from my sexuality," AJ Paterson told Brighton and Hove's GScene magazine.
"There was a clear direction from the church that homosexuality was a sin and that it needed to be prayed for... They were trying to heal me of my 'gay-ness'."
One of the most prominent leaders and speakers at Kings Church, Andrew Wilson (who preaches at the Eastbourne branch and Kings Church London) has claimed that he no longer experiences "same-sex attraction".
The use of the phrase "same-sex attraction" (rather than gay) is a hallmark of conversion therapy and widely uttered among its advocates and also conservative Christians who think LGBT people should abstain from sex.
A video of Wilson speaking onstage at the Eastbourne branch of Kings Church – featured on its website – shows him telling the congregation, "The God of the Bible...made humans to have sex in one context only and that is in marriage between one man and one woman...no exceptions."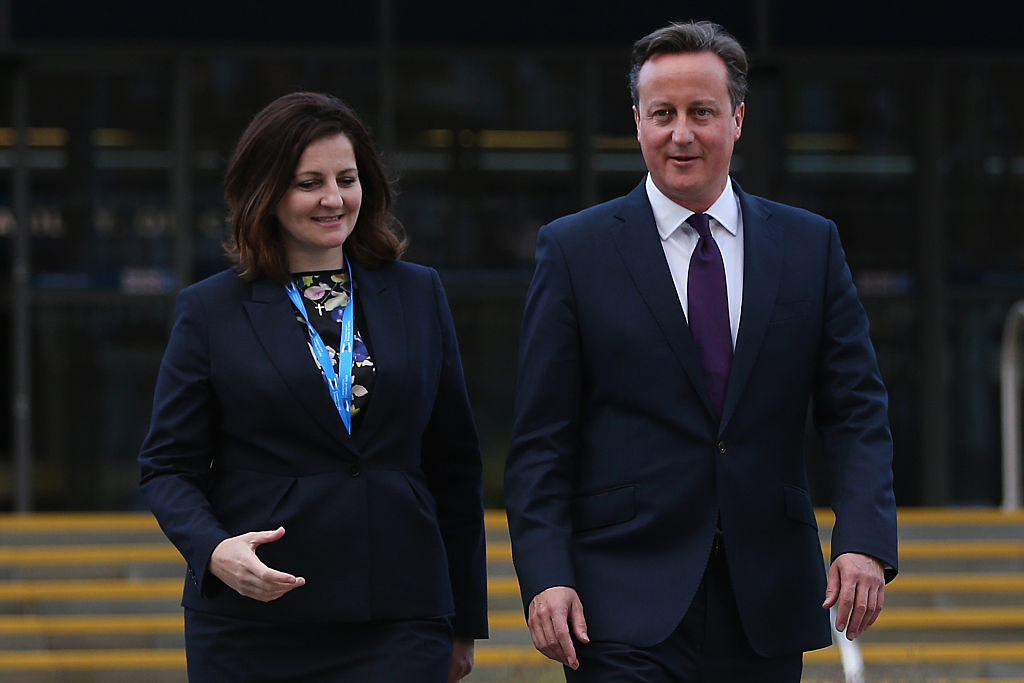 He introduces a video interview with a fellow member of the church who says he is "experiencing same-sex attraction, wrestling with it" and with "desires I don't want to have". The man says, "There are things God calls all of us to turn away from," and adds, "there'd be certain kinds of relationships I'm not going to enter into as a Christian". Wilson comments afterwards that this is "a helpful way of thinking about it".
In an interview with a Christian website in 2015, Ansell said that had she been an MP when same-sex marriage was being debated she would have "supported traditional marriage", implying she would have voted against the equality legislation.

She added: "What I do appreciate, was that Conservative MPs were given a free vote on the issue and of the 155 MPs in Parliament who voted against the Bill, 128 were Conservative."
In a statement, Ansell told BuzzFeed News: "During my time as an MP I have acted for everyone in Eastbourne regardless of their colour, creed or sexual orientation and there is no one who will say any different because I have prided myself on fulfilling that role. The fact is society should be tolerant of everyone's beliefs and that is the message I take around my constituency and to parliament. It will also be the message I hope to see and advocate at Eastbourne Pride this summer, a new event for us which positively reflects the diversity in our town.
"The intern from CARE was quite simply the best candidate for the job and I would hope that no one would like me to discriminate against someone because they are a person of faith?"
Neither CARE nor Kings Church Eastbourne responded to BuzzFeed News' request for comment prior to publication.
UPDATE:
Following the publication of this story, CARE approached BuzzFeed News with the following statement:
"It has been falsely claimed that CARE supports the so-called 'gay cure'. We do not. Nearly ten years ago CARE donated £500 to a conference at which speakers addressed the issue of homosexuality in a Christian context. We did not attend the conference and learned after the event that the subject of 'unwanted same sex attraction' also known as 'gay cure' was discussed.
"The consequence of this involvement has been that every time any high-profile figure associated with our charity is in the news, a false association is made between that person and the so-called 'gay cure.'
CARE supports a range of causes, partner organisations and campaigns every year. In this instance a topic was discussed which CARE did not and does not endorse. The donation was never intended to signify support for all positions discussed at the event. CARE is not anti gay - love is central to Jesus' message and he taught us to love one another as he loved us. CARE does not recognise or support any so called 'gay cure.'"