The chancellor George Osborne wants young people who've been locked out of the housing market and aren't saving for a pension to make use of a new government saving scheme – but many of them aren't so sure.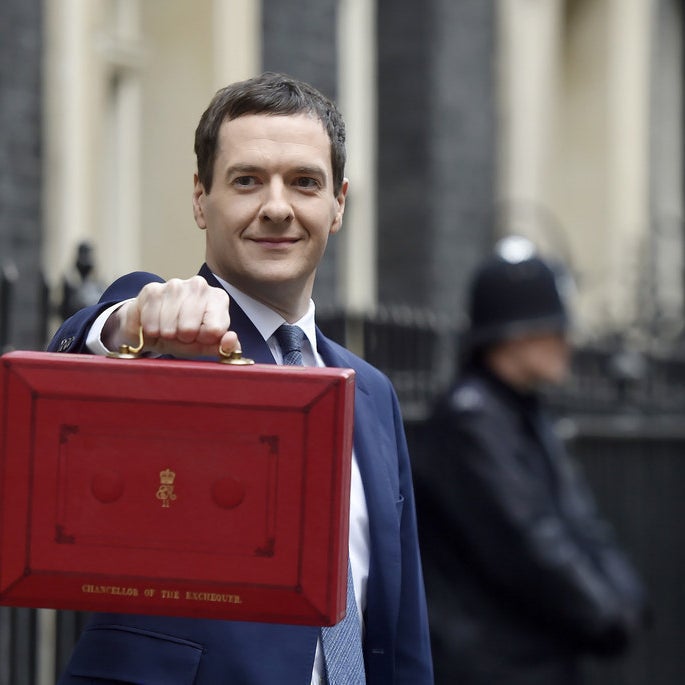 Delivering his eighth Budget, Osborne told the House of Commons on Wednesday that the government would "give the next generation choice and flexibility in their savings" by introducing a "lifetime ISA".
Due to launch in April 2017, the scheme will allow anyone under 40 to save up to £4,000 a year and receive a 25% "bonus" from the government, so for every £4 saved the government will add £1. Osborne said the ISA was designed to help people save for retirement and to buy a home.
It was a key policy announcement in what Osborne said was a "Budget that puts the next generation first".
But check the small print first:
* The 25% bonus is applied until savers reach the age of 50.
* The funds can be used by first-time buyers to buy a home up to the value of £450,000
* Savers can withdraw their money at any time BUT if it's for something other than buying a house, they will have to pay back the government bonuses and incur a 5% fee.
* Then once someone's theoretically bought a house, they can continue putting money into the ISA and it can all be withdrawn tax-free when they turn 60.
The government will consult on whether savers should be able to withdraw their cash and then deposit it again later on, as with the American 401k model of saving.
Some of the people the scheme is aimed at were less than enthused about the ISA policy.
Plus the millions of people over 40 who are privately renting will miss out on the new ISA entirely.
People over 40 will have to make do with a regular ISA – a tax-efficient individual savings account – the annual saving limit for which will be raised from £15,000 to £20,000.
Housing campaigners have argued that many people in privately rented accommodation, of whom there are 11 million in England alone, can't afford to save, because they spend so much on rent.
Campbell Robb, CEO of the housing charity Shelter, said after Wednesday's Budget: "Today's Budget contained virtually nothing new when it comes to delivering genuinely affordable homes.
"Eleven million renters, stuck in expensive and unstable conditions, and the young people stuck living with their parents into their thirties, are desperate for a place of their own, to rent or buy, and call home."
Research from Shelter released last year showed that almost half of people renting privately who would like to buy a home haven't saved a single penny towards a deposit, while a further 16% save less than £50 a month.
Dan Wilson Craw, policy manager at campaign group Generation Rent, said: "Compared to the scale of our national housing crisis, the measures in today's budget are a drop in the ocean. This was not a budget for people on ordinary wages, looking for a home that they can actually afford, by any stretch of the imagination.
"The lifetime ISA involves free money for young people so sounds like a nice idea, but the biggest beneficiaries are those who can afford to put away the maximum £4,000 a year. I don't know anyone who has a spare £4,000 after they've paid their rent for the year. If the government really wants to get people saving, it needs to do more to bring down housing costs."
And the scheme does nothing to stop the onward march of house prices in the UK.
In fact, the Office for Budget Responsibility has warned that the lifetime ISA could lead to higher demand for houses and hence raise prices.
In the Autumn Statement in November, Osborne pledged to build 400,000 "affordable" houses by 2020-21, including 200,000 starter homes available at a 20% discount.
Campaigners and local authorities have repeatedly argued that these starter homes, which have a price cap of £250,000, and £450,000 in London, are beyond the means of people on low and middle incomes.
The Resolution Foundation said in a report in February that despite government attempts to stimulate house buying, only a tenth of under-35s on middle-income salaries will own property by 2025, with the figure dropping to just 5% in London.