The number of prisoners who leave a notorious London jail without anywhere to live has risen dramatically since a private contractor took over the job of resettling prisoners from the probation service.
In a scathing report based on an unannounced inspection in November 2015, Her Majesty's Inspectorate of Prisons (HMIP) said that at HMP Wormwood Scrubs in west London the number of prisoners being released with accommodation had fallen "drastically" – from 95% to 60% – since the inspectorate's last report in May 2014.
The report said the prison was unable to explain this fall.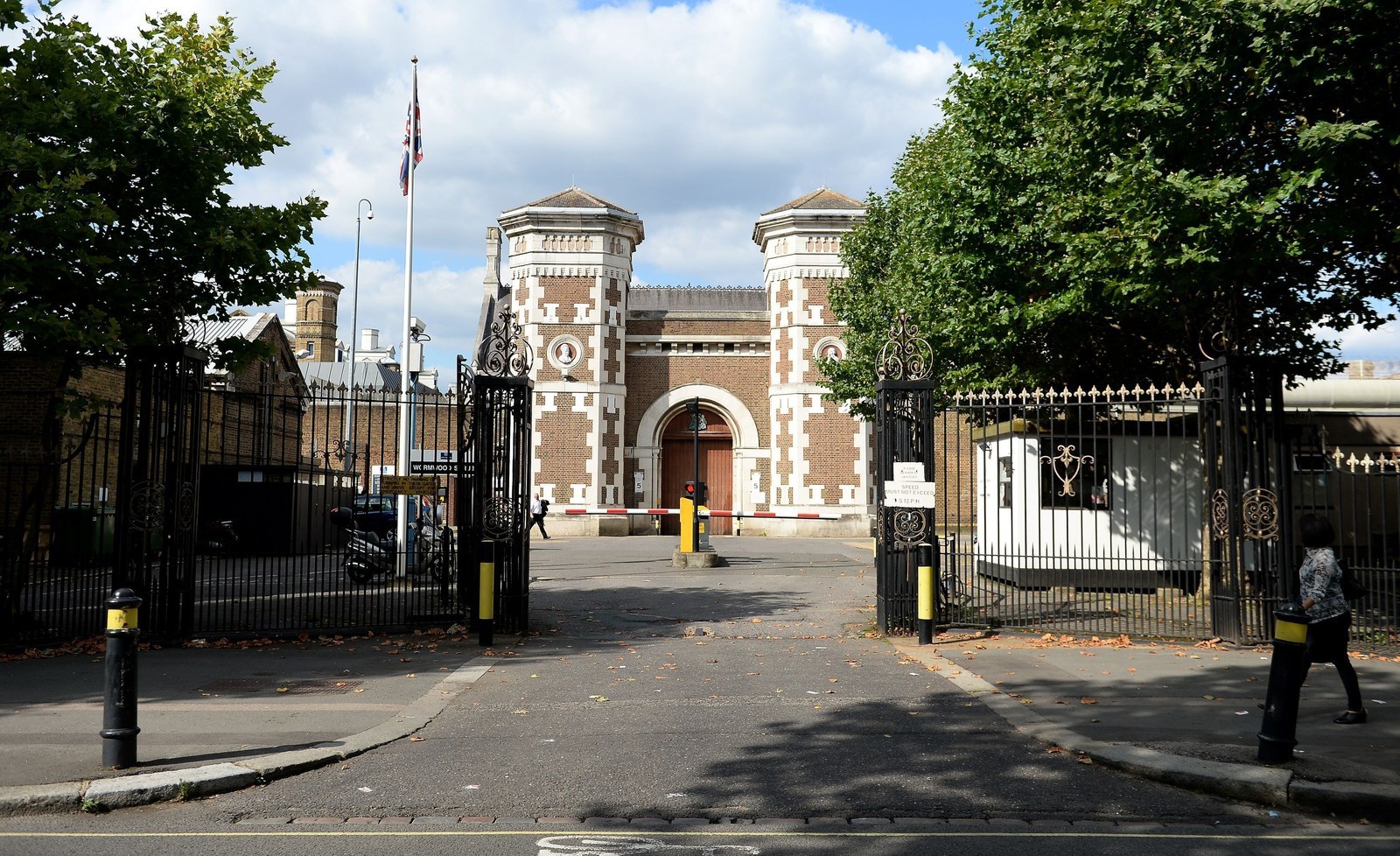 Some 200 prisoners leave the famous Victorian jail each month, some after very short sentences, and the report called on the prison to ensure all of them leave with a "suitable address", as well as support to help them into employment or training.

The report points out that since the previous inspection the London Community Rehabilitation Company (LCRC) had taken over prisoner resettlement duties in the jail from the National Probation Service. LCRC is owned by private firm MTCNovo, the Anglo-American joint venture that won a £50 million contract to run the Rainsbrook youth detention centre.
BuzzFeed News has approached MTCNovo for comment but had not received a response at the time of publication.
The damning report painted a picture of a rat-infested jail where half the prisoners said they feel unsafe, with double the number of assaults and "far higher" levels of force used by staff than similar prisons.
Inspectors found that:
– Nearly 2 in 5 prisoners said they could easily get drugs, the supply of which is linked to organised gangs and debt. The report said the prison's response to this problem was "wholly inadequate".
– Most prisoners have less than two hours a day out of their cells and poor use is made of facilities. The report recommended that doors should be unlocked for 10 hours a day.
– Some prisoners were using a torn sheet as an "improvised toilet screen", while others had stuffed paper into the gap in broken windows. There is also a "significant rat problem".
The report did point out, however, that services for older prisoners and mental health provision were good.
But deputy chief inspector of prisons Martin Lomas said "not nearly enough progress" had been made since the category B prison was last inspected 18 months previously.
"Wormwood Scrubs is a prison that continues to fall short of expected standards, and at the time of our inspection there was little cause for optimism," he said.
"We leave the prison managers and staff with a series of recommendations, many repeated, which we believe require immediate attention if the establishment is to begin to fulfil its responsibilities."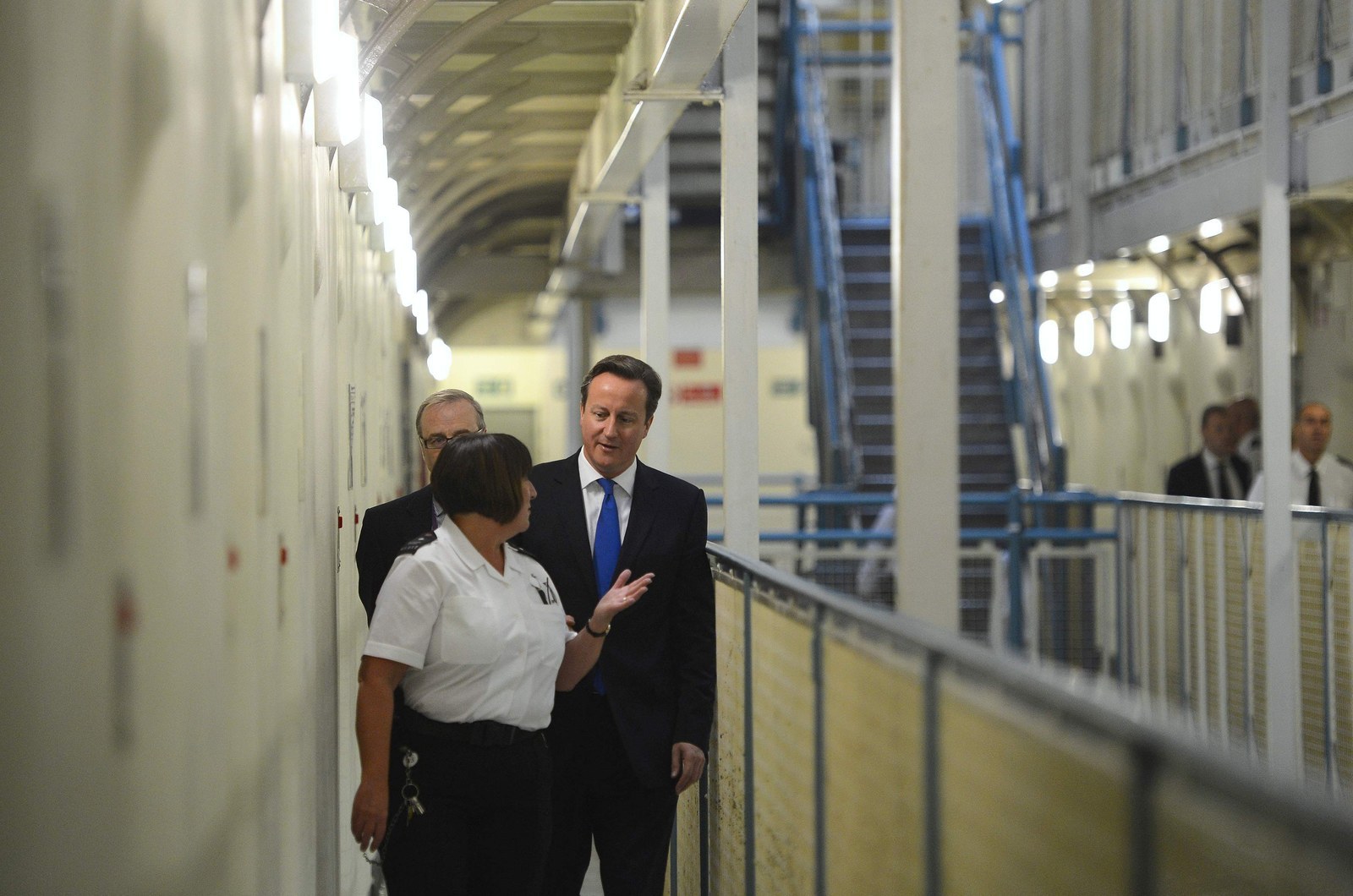 Frances Crook, CEO of the Howard League for Penal Reform, said: "This is another terrible report on Wormwood Scrubs prison, coming only 18 months after the last one and following a long line of critical inspections of jails across England and Wales.

"The same tired excuses will be used – that the prison is too old – but if old buildings were the problem, we would be tearing down Oxbridge. Prisons with too many prisoners and too few staff will fail, no matter how old they are. We cannot go on cramming more and more people into jails without any thought for the consequences.
"It is especially concerning that, only a year after a successful, high-performing, public probation service was dismantled for profit, provision has deteriorated to the extent that 2 in 5 men released from Wormwood Scrubs are being made homeless."
The Howard League said several prisoners at Wormwood who had been attacked by fellow inmates in CCTV "blind spots" dotted around the jail had called its advice line asking for help.
Juliet Lyon, director of the Prison Reform Trust, said: "This shattering report on London's best-known Victorian jail reveals levels of Dickensian squalor which ought to have been consigned to the history books."
Michael Spurr, CEO of the National Offender Management Service, said that while there was a long way to go, the prison is now cleaner and the problem of violence was being tackled.

"Wormwood Scrubs is an old, crowded, Victorian prison," he said. "It is challenging to run and we have struggled to make the improvements necessary to meet Inspectorate recommendations and to provide a purposeful regime for prisoners.
"Poor Industrial Relations over a protracted period hasn't helped – but the governor now has an agreed improvement plan in place and progress is being made."
A Ministry of Justice spokesperson said: "As the prime minister and justice secretary have said, our prisons are in need of reform.
"That is why we are investing £1.3 billion to transform the prison estate over the next five years, to better support rehabilitation and tackle bullying, violence, and drugs."