Tony Blair offered to act as a private advisor to Rebekah Brooks and urged her to publish a report putting forward her side of the hacking allegations, according to evidence heard in court today.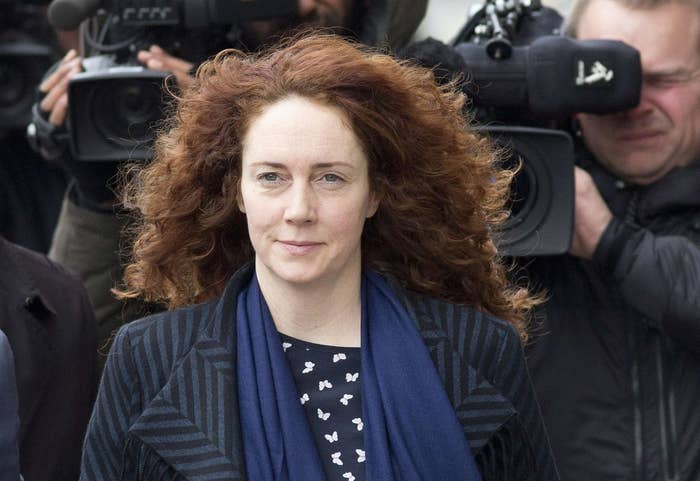 Brooks wrote an email to James Murdoch on 11 July 2011, outlining a hour-long conversation she'd had with Blair, just 24 hours after News of the World was closed and six days before Brooks's arrest.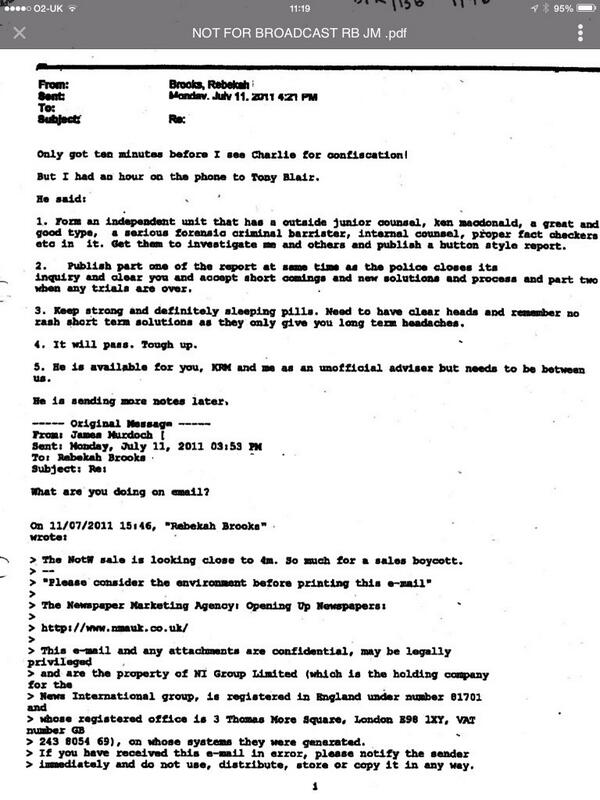 This is Brooks's recollection of her conversation with Blair, not direct quotes from him, we should point out.
I had an hour on the phone to Tony Blair. He said: 1. Form an independent unit that has an outside junior counsel, Ken Macdonald, a great and good type, a serious forensic criminal barrister, internal counsel, proper fact checkers etc in it. Get them to investigate me and others and publish a Hutton style report.2. Publish part one of the report at same time as the police closes its inquiry and clear you and accept short comings and new solutions and process and part two when any trials are over.3. Keep strong and definitely sleeping pills. Need to have clear heads and remember no rash short term solutions as they only give you long term headaches.4. It will pass. Tough up.5. He (Blair) is available for you, KRM (Rupert Murdoch) and me as an unofficial adviser but needs to be between us
Brooks is known to have been close to Blair – The Sun, and thus Rupert Murdoch, supported his bid for the premiership in 1997.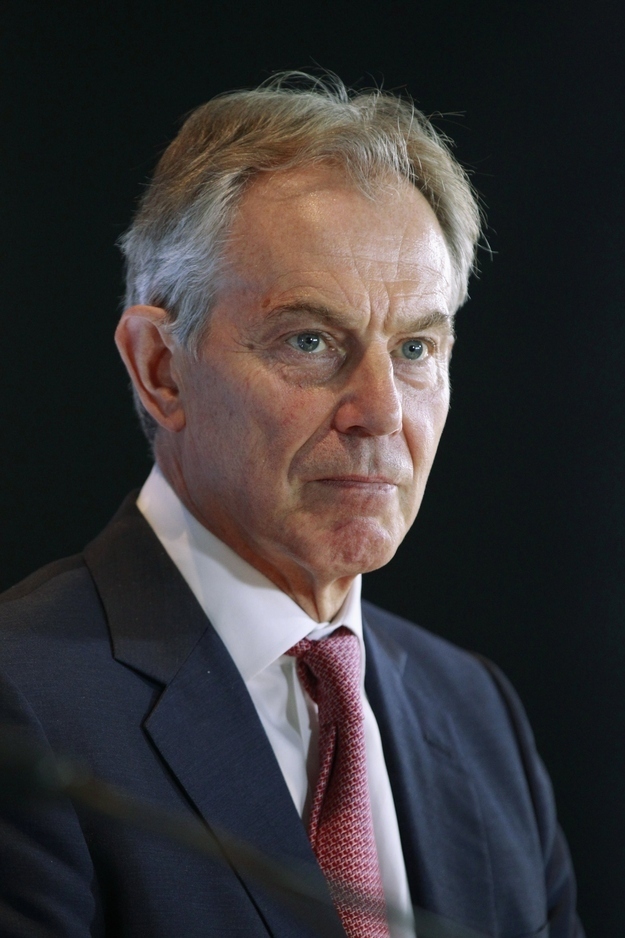 The email was read out in court today at the conclusion of the Crown's evidence, which commenced in November 2013. We are about halfway through the long, grueling phone hacking trial.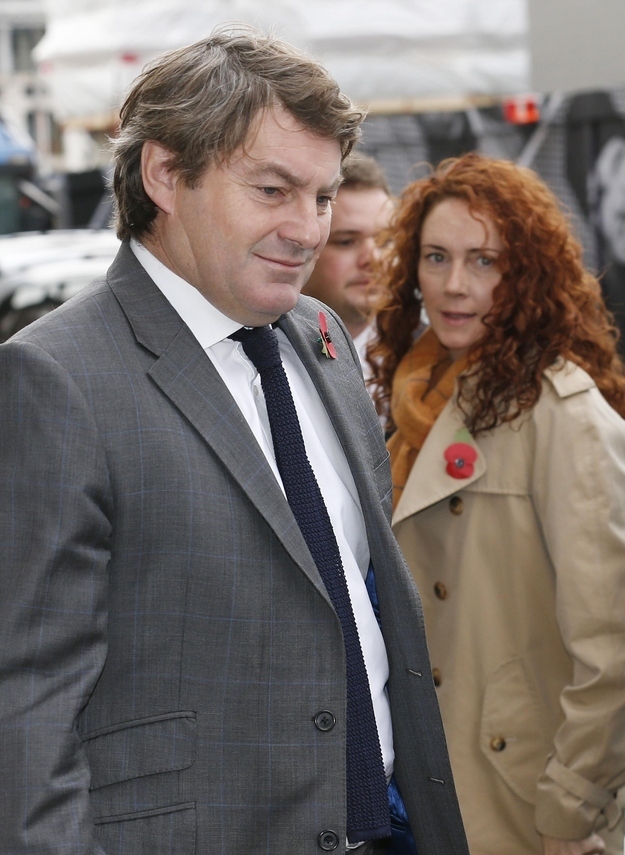 This was Mr Blair simply giving informal advice over the phone. He made it absolutely clear to Ms Brooks that, though he knew nothing personally about the facts of the case, in a situation as serious as this it was essential to have a fully transparent and independent process to get to the bottom of what had happened. That inquiry should be led by credible people, get all the facts out there and that if anything wrong were found there should be immediate action taken and the changes to the organisation made so that they could not happen again.Mr Blair said that if what he was being told by her was correct, and there had been no wrongdoing, then a finding to that effect by a credible Inquiry would be far better than an internal and therefore less credible investigation.