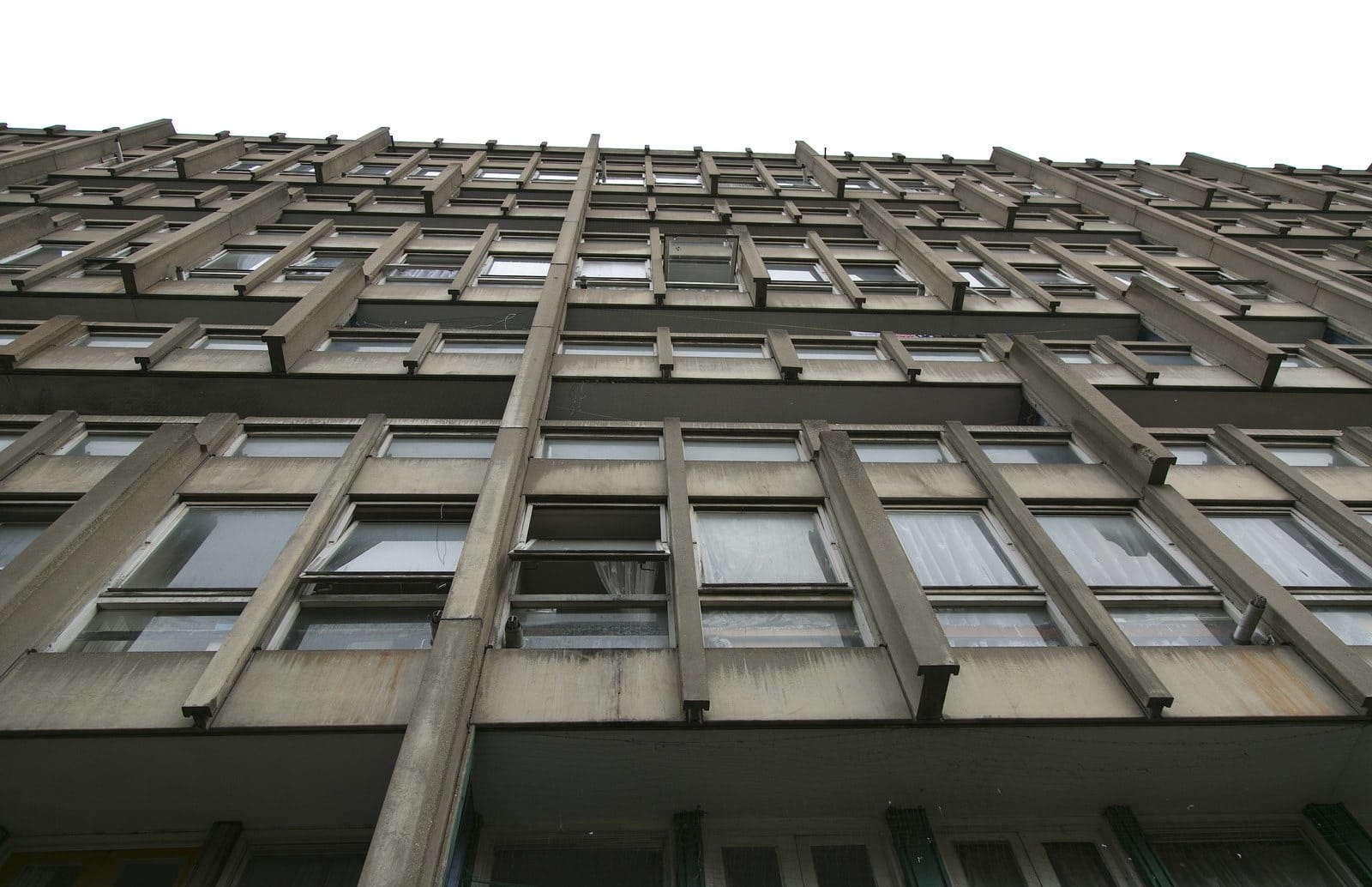 The Labour party has promised to help solve the country's chronic affordable housing shortage with an ambitious housebuilding programme that would dramatically increase the amount of council and housing association homes.
With six weeks to go until the general election, the party has pledged to build 1 million new houses in England over the course of the next parliament, half of them council or housing association homes.
John Healey, the shadow housing minister, said: "After seven years of failure the Conservatives have no plan to fix the housing crisis, in which house-building fell to its lowest peacetime rate since the 1920s. From falling homeownership to rising homelessness, Britain has a desperate housing crisis and needs many more good homes."
For some, the plans may not go far enough: An influential House of Lords report in July 2016 suggested that England alone would need 300,000 new homes a year to curb the effects of a housing crisis, which has seen the average age of a first-time buyer creep steadily upwards.

In its housing white paper in February, the government proposed a range of measures to speed up housebuilding – including tweaking planning laws – and set out a need for 225,000 to 275,000 homes a year.
Labour cited House of Commons Library research that showed that Labour councils built 2,577 homes on average between 2010 and 2016, compared to 1,679 homes in Conservative-run local authority areas and 1,660 in Liberal Democrat areas.
The figures could be partially explained by differences in local housing demand, which tends to be higher in big towns and cities, where Labour is traditionally more likely to have control of local authorities.
Winning public support on this issue is a key objective for Labour: According to one YouGov poll conducted earlier this month, housing is one of the few areas where the party is better supported than the Conservatives going into the election, with a 2% lead on the issue.

More details on how Labour plans to make this happen are expected to be in the party's manifesto, due at the end of May. But the challenge that would face Labour in making this policy work is huge.
Housing in England is dominated by the private sector: There were around 150,000 housing starts in 2016, with just 14.3% from housing associations and 1.9% from local authorities, according to provisional Department for Communities and Local Government data.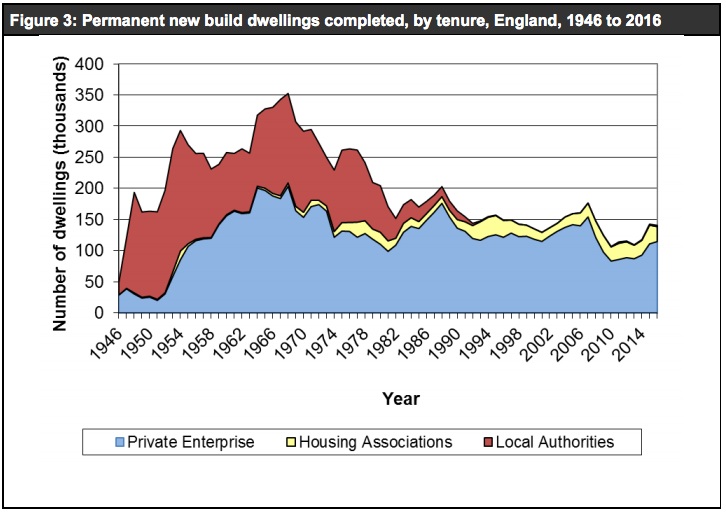 One way of making Labour's goal more achievable would be to raise the cap on local authorities borrowing money to invest in housing – former shadow chancellor Ed Balls ruled it out, but Corbyn last year said Labour would lift it. But that's just one hurdle.
Joe Sarling, associate director at Lichfields, a planning consultancy, pointed out that the challenge of increasing housing supply means navigating two big obstacles: the protected green belt land that surrounds towns and cities, and the complex world of local planning policy.
"In terms of housing demand, urban areas face the most acute challenge, and they are often constrained by green belt land that surrounds them, often located in other authorities," he said.

"Indeed, those places that are the most constrained by green belt land tend to be more likely to not have an up-to-date local plan – this means building homes in these areas is extremely challenging."
Some 61% of local authorities outside of London have no up-to-date housing plan – such plans determine local housing need and the framework for sustainable development – and Lichfields estimates that just 1 in 3 local authorities would be able to provide 95% of their housing requirement.
London's plan says the city needs between 49,000 and 62,000 homes a year, but says the number of homes that could feasibly be built under current rules is just 42,000. This means that some overspill homes would have to be built outside London, in areas that tend to have lots of green belt land and no local housing plan.
"There are clearly difficult decisions for all councils to make," Sarling says. "Given we have a housing shortage, housing supply needs to be firmly at the top of parties' agendas. However, some areas face more acute housing needs and are often constrained by a neighbouring authority's priorities."
Gavin Barwell, the housing minister, defended the government's record on housebuilding on Twitter, pointing out that the current imbalance between house prices and income began to accelerate under the last Labour government.