This Is The Moment Firefighters First Saw The Grenfell Tower Blaze
One firefighter said: "How is that possible?" H/T BBC Panorama.
This is the dramatic moment when the first firefighters called to the Grenfell Tower fire were confronted with the scale of the disaster.
Footage broadcast by BBC Panorama on Monday captures the shock and disbelief of the crew as they started to realise they were about to deal with an unprecedented tower block fire.
Firefighters can be heard to say "That's a whole block" and "How is that possible?".
"There are kids in there!" another says.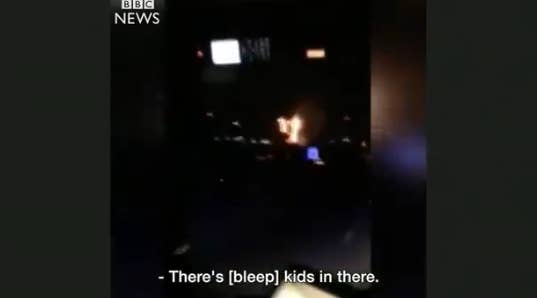 Tower blocks are designed to withstand fires by containing them in the single flat where they first occur – but this didn't happen at Grenfell, where the blaze ripped up the side of the building.
Fire safety experts have suggested that the type of cladding used on the outside of the building, a comparatively cheap variety that had a polyethylene core, could be responsible. This is set to be one of the key questions that a forthcoming public inquiry will investigate. At least 79 people died or remain missing.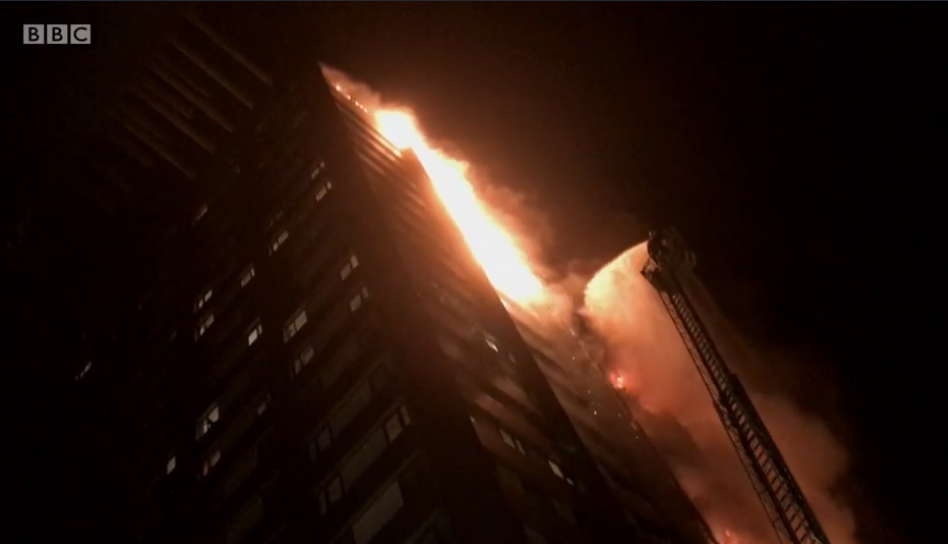 The programme also interviewed residents who made it out of the building. One who lived on the eighth floor and was awake at the time of the fire described how all the other residents on the floor were still asleep as the corridors filled up with smoke.
Another said it took no more than 30 minutes for the whole building to be engulfed in flames.
The programme spoke to the families of those are still unaccounted for. Maria Nashwa's brother, who is disabled, was on the 20th floor. In a phone call to their mother after 1am, he said he had been advised to stay in his flat and put a towel along the bottom of the door.
"He was talking but he said he couldn't breathe from the smoke," she said.
While the documentary-makers were filming, she was informed that he didn't make it out of the building.
The programme also told how one survivor helped a woman escape by carrying her out of the building. Luca Branislav heard Clarita Ghavmi calling for help and put her over his shoulder as he walked down 11 flights of stairs. The two were reunited after the disaster: