Viewers at home very quickly responded in large numbers to his plea.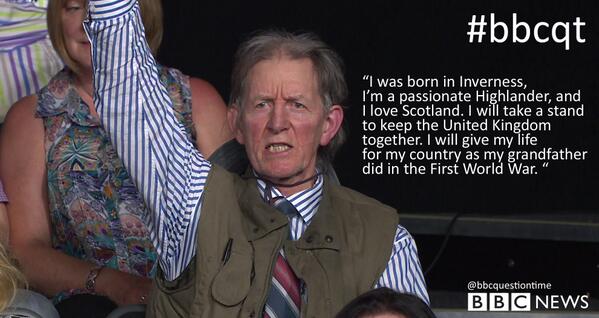 It didn't take long for the "Highlander" to get the Twitter meme treatment.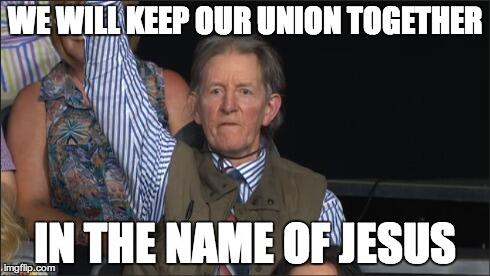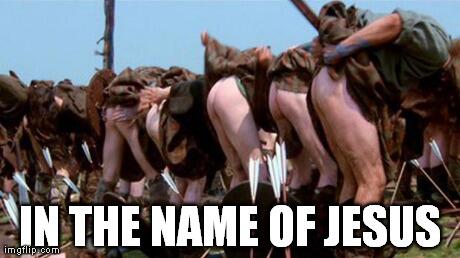 People were asking whether he forgot to put his arm down or just kept it up deliberately.
There were calls for him to have his own show.