OK, it was Friday. Everyone was winding down for the weekend. But there's still no excuse for this – spotted outside a Co-op store in Warsop, Nottinghamshire, last week.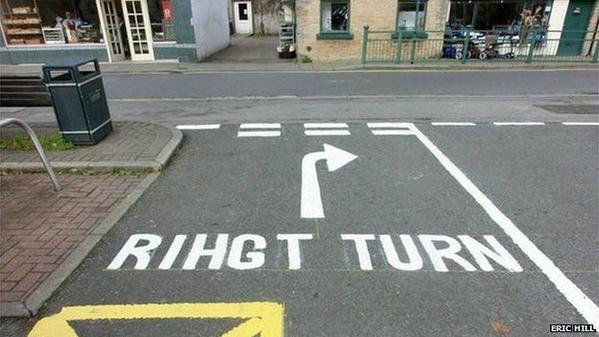 BBC News reports that the error is on the exit to the Co-op supermarket off Warsop High Street.
A spokesman for the store said the contractors responsible for the gaffe were aware of the mistake and would fix it "as quickly as possible".