Before you read this post, just press play on this dance remix of the jaunty little song David Cameron absent-mindedly sang while walking back into Number 10 on Monday.
Done? You may now continue.
After another day in which UK politics resembled a series of interconnected practical jokes from people who think the end of the world would be great fun, on Tuesday it looked like we might get a breather.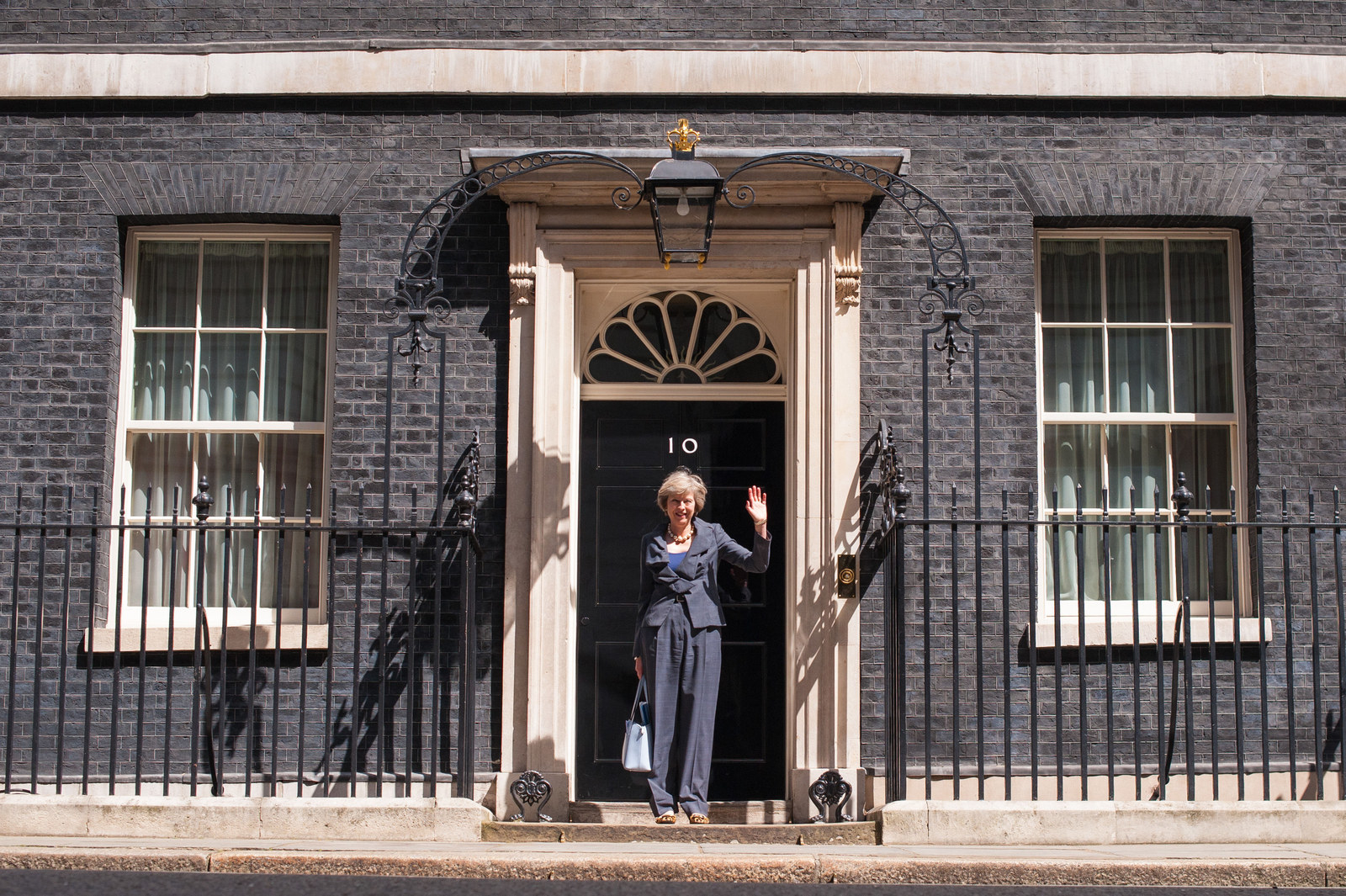 But oh no. It keeps on coming. We may have a new PM, but she has no idea which car to get in.
Maybe all future PMs should be chosen based on their ability to successfully leave a building.
But the real drama on Tuesday was in the Labour party, which has not so much fallen into internal conflict but full-blown nuclear warfare.
Basically, Labour's ruling national executive committee (NEC) was meeting to decide whether Jeremy Corbyn would need 51 nominations from MPs to be on the ballot paper for the forthcoming party leadership election.
The NEC had a vote on HOW TO VOTE to decide this (they went for a secret ballot instead of just putting their hands in the air).
There were Pokémon outside the NEC meeting, though it was unclear what this meant for the future of the party.
Corbyn was then told he would have to leave the room.
But instead of leaving he reportedly unleashed perhaps the most Corbynesque act of his career: He staged a sit-in protest.
There was a call to have the police remove him.
And speculation on how he might get back in.
Corbyn's spokesman said he actually left willingly, however.
Still, it's safe to say that not everyone is great mates in Labour at the moment.
And even if he ISN'T on the ballot paper, his influence will linger on, like Obi-Wan Kenobi instructing Luke Skywalker from beyond the grave.
This pretty much sums it up.
Meanwhile, people questioned whether Labour leadership hopeful Angela Eagle was getting good media advice.
Taking a leaf from Corbyn's book, Larry the Downing Street cat wasn't cooperating with the authorities either.
Scottish Conservative leader Ruth Davidson summed up the differing fortunes of the two main parties right now with a classic penis-based metaphor.
Then – because nowhere is safe any more – the Trades Union Congress, more known for tub-thumping campaigns on workers' rights, invited people to its office to catch Pokémon.
But then someone solved the puzzle of what tune Cameron was singing: It's the new Evil Tory Theme Tune!
Already, it's been quite a week.