This Teen Needed Toilet Roll While Doing A Poo On A Train And Twitter Saved Him
Well done, Virgin Trains, this is next-level customer service.
Things were looking bleak for Adam Greenwood, a 16-year-old vlogger from Lancaster, when he went to the toilet on a train last month.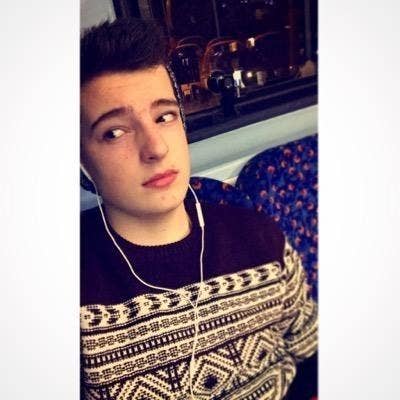 As in, really bad.
But Virgin Trains saw his tweet and within two minutes had responded, asking him which carriage he was in.
If it helps you to picture the scene, it was J.
And then, via the magic of Twitter, some arrived.
BuzzFeed News asked Greenwood what was going through his head during this predicament, and he told us:
As soon as I saw the was no paper I instantly thought, let's tweet about it and make people laugh. There were a few small laughs on Twitter but nothing more.

Then I sort of realised – oh no – there actually is no paper. After realising this I got a tweet from Virgin Trains asking which carriage I was on, so I responded quickly by peering out the toilet room door and checking the carriage letter – this wasn't awkward at all I swear.

I tweeted back with the carriage number and I shortly after I saw a guy looking quite worried in a full black suit carrying toilet roll, after the awkward exchange and smiles I grabbed it off him and finished what I started!
Greenwood was travelling with Virgin a few days later, and the company suggested he may want to take precautions next time.