London house prices rose twice as fast as the England and Wales average in the year to February, according to data from the Land Registry.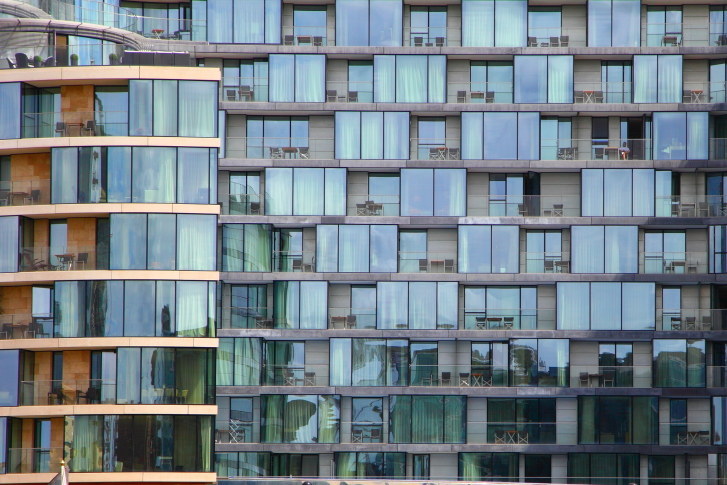 The average price of property in the capital rose 13.9% to more than £530,000. Meanwhile, in England and Wales the average price rose 7.1% to £191,812.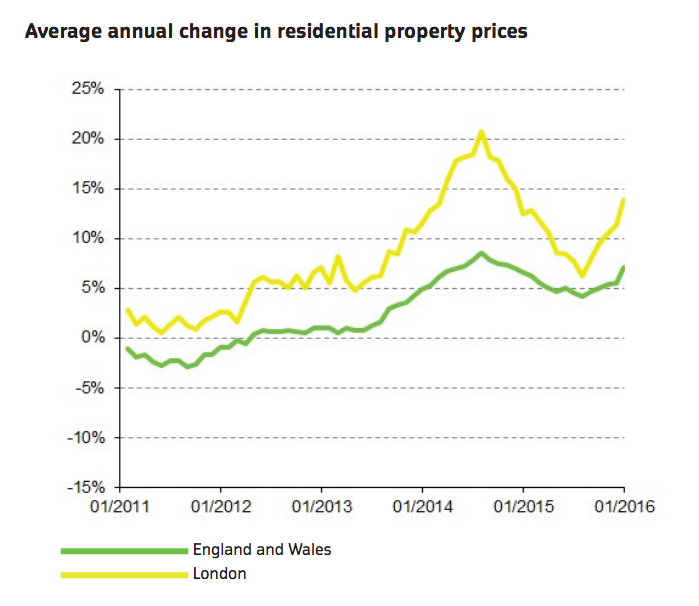 London and the South East of England were the only regions to enjoy double-digit growth year on year.
The new data, released on Friday by the Land Registry, shows that the number of houses sold for more than £1 million in England and Wales was over 1,000 in the year to November, up from 953 in the year to November 2014.
Although, the data also shows that while prices continue to rise, the number of property sales fell 2% to 72,167, perhaps signalling that higher prices are preventing people from buying.
In London, the number of houses sold for between £200,001 and £250,000 fell by more than half to 543, while the number of sales worth £500,001 to £600,000 increased by a third.
London's outlying boroughs saw the biggest yearly increase in prices, as inner London districts become increasingly unattainable for most buyers, with Enfield and Hillingdon both experiencing rises of more than 15% year on year.
As house prices rise, so does the cost of renting – Office for National Statistics data also released on Friday shows that average rents rose by 2.6% in England and 3.9% in London.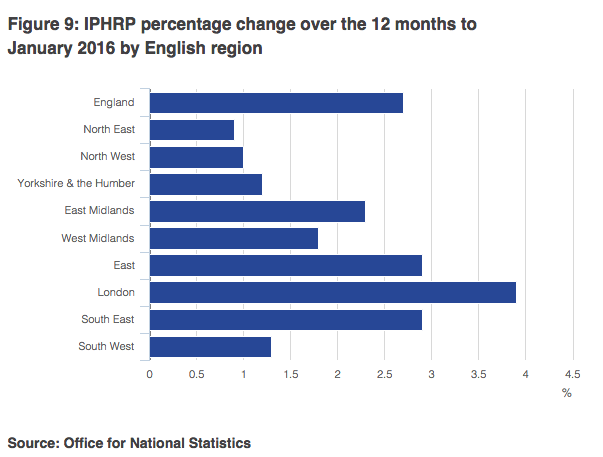 The ONS said the rise in rents was due to "persistent house price growth limiting access to the housing market thereby keeping up demand for rental property".
A report from a leading letting agent last week admitted that the chronic shortage of housing in the UK was good news for buy-to-let landlords.
Looks like there are no comments yet.
Be the first to comment!