"I'm Not A Nutter" Says Man Who Left A Love Letter On A Lamppost
Rob likes Suzy, so left this message on a lamppost in Blackheath, South London.
If you really like someone, you should do something about it. Like Rob, who left this message in several places around Blackheath in South London this week. No one knows who Rob or Suzy are, or how they met, but it sounds like quite a night. We are not the first to point out that saying "I'M NOT A NUTTER" is exactly the kind of thing a nutter would say.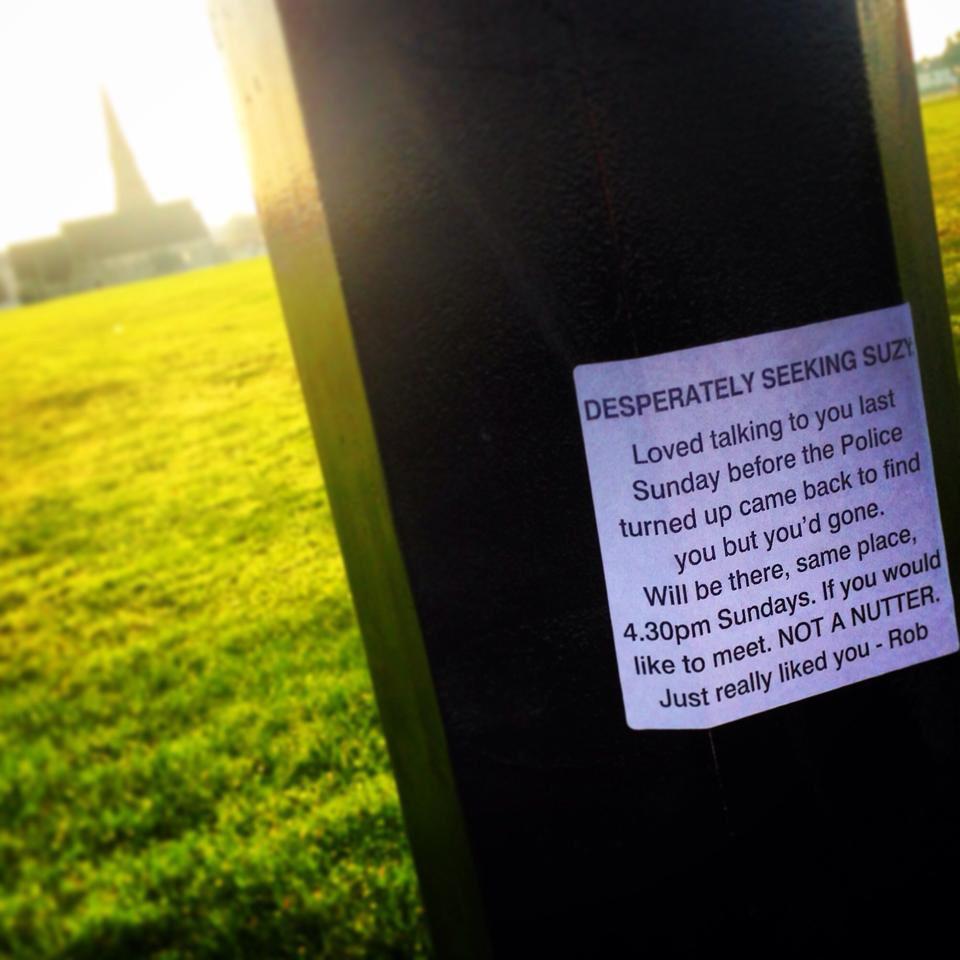 As one commenter on the News Shopper website put it:
It doesn't exactly look good does it? '...before the Police turned up', '...I'm not a nutter'. Did he start chatting her up during a mass brawl? Were they doing a drug deal? Were they at a party and it got busted, and she made a run for it? One thing is for sure, if someone says 'I'm not a nutter', you can be sure they usually are!
Are you Rob? Are you Suzy?
Please get in touch and tell us what's going on.