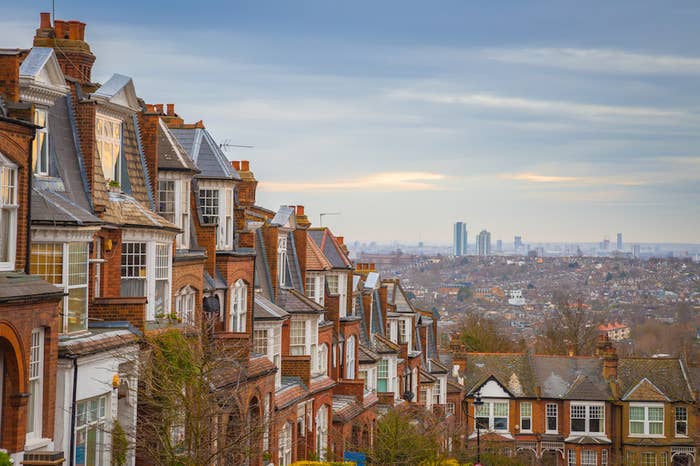 The reason why millions of people are excluded from the housing market was laid bare on Tuesday by analysis that showed prices have risen more than five times faster than weekly earnings in the past five years.

The left-leaning Resolution Foundation think tank used the latest house price figures – released on Tuesday by the Office for National Statistics (ONS) – to calculate that house prices have risen by a total of 36% since April 2011, while weekly earnings have risen by just 7% in the same period.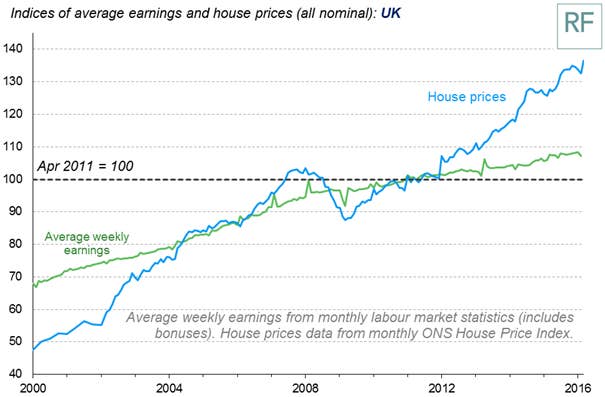 The ONS statistics showed that house prices rose 9% in the year to March as buyers rushed to beat a 3% stamp duty increase on second homes that came into effect on 1 April.
The Council of Mortgage Lenders said £13.8 billion was lent to homebuyers in March, 59% more than in February. The council estimated this was the highest level of lending since August 2007.
But while prices surge and mortgages are secured, house ownership remains unrealistic for many.
The Resolution Foundation said house ownership rates across the UK have fallen between 70% and 55% in the last decade for people on low and middle incomes, while the proportion of people living in private rented accommodation has doubled to 27%.
The situation is even worse in London, where property is now 57% more expensive than five years ago, and in the South East of England, where the rise was 39%.

Although earnings have risen by 5% in the South East, they have fallen slightly in London, the Resolution Foundation said.
The crisis extends to lower-priced areas such as Scotland and the North East of England, where house prices have risen at roughly double the rate of earnings.
Lindsay Judge, senior policy analyst at the Resolution Foundation, said the steep rise in house prices had "priced people out of homeownership, pushing significant numbers into the private rental market".

"But rampant house prices inflation isn't just a problem for wannabe homeowners," she said. "It has increased the stock of mortgage debt, and fuelled demand for renting that is driving up costs there too. Ultimately we all pay for house price inflation by spending a greater share of our incomes on housing.
"The solution to this housing crisis isn't easy – especially in London. It will require radical action to both boost the supply of housing for all tenure types, and improve conditions and security in the UK's private rental sector."