This Guy Tweeted About His Friend's Birthday For 75 Days And Now He's Got A Book Deal
After Daniel Barker asked for people to wish him a happy birthday, his friend @FrogCroakley, AKA Nate Crowley, did so every day for 75 days, with increasing hilarity. And now he's been given a book deal.
Back in January, Daniel Barker sent this tweet on his birthday.
But he couldn't have known that @FrogCroakley, AKA Nate Crowley, would start sending him tweets like this.
And this. For 75 days.
And now eight months later, Crowley has been offered a book deal – thanks in part to his insane birthday tweets.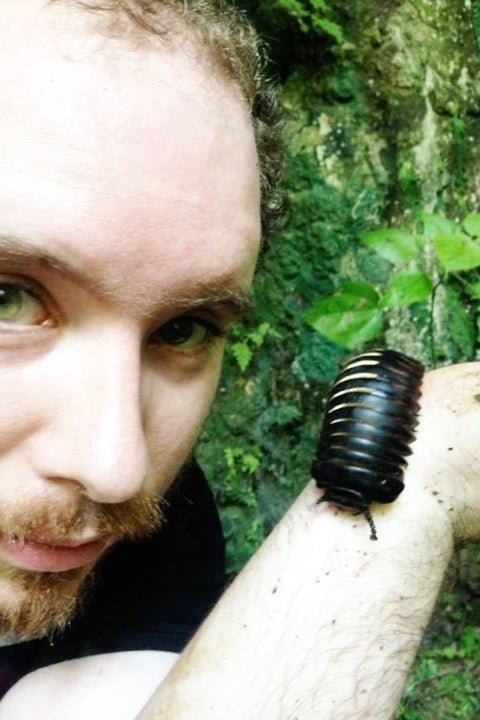 Abaddon Books, an imprint of Rebellion Publishing, today announces the release of Crowley's The Sea Hates a Coward, due out in October.
The publisher said in a statement that is signed up Crowley "after being sucked in to the hilarious, twisted world of his Twitter fiction, particularly the epic saga of Daniel Barker's birthday, which was featured in a BuzzFeed article earlier this year."
The book isn't about Barker, but Crowley said he would dedicate it to him as an early birthday present:
"Well, this escalated quickly. Being offered a publishing deal on the back of tweeting about your mate's birthday for 75 days feels a bit like being made defence minister because someone saw you throw a crisp really hard at a dog.
"Even so, I'm massively pumped to be working with Abaddon, and can't wait to tell more stories with them. My first book is about zombie POWs being forced to crew a whaling ship on an alien world. It is of course dedicated to Daniel Barker, as a birthday gift."