Americans Are Drinking Cider With Newcastle Brown For Some Reason
Introducing the Strongcastle: the mixture of Strongbow and Newcastle Brown Ale that nobody asked for.
Do you like Strongbow? Do you like Newcastle Brown? Would you like them mixed together because, as the sign says, it's a "bloody good pint"?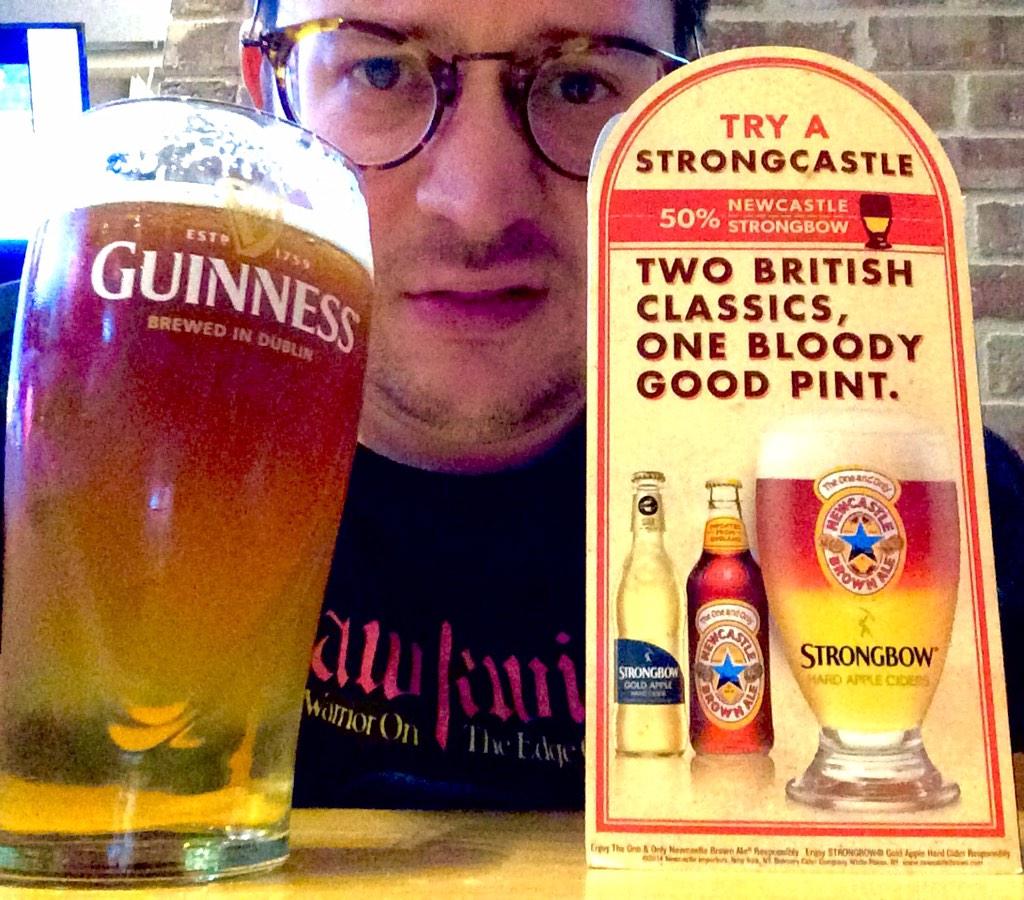 Meet the Strongcastle: a hybrid of two much-loved British drinks that no one asked for.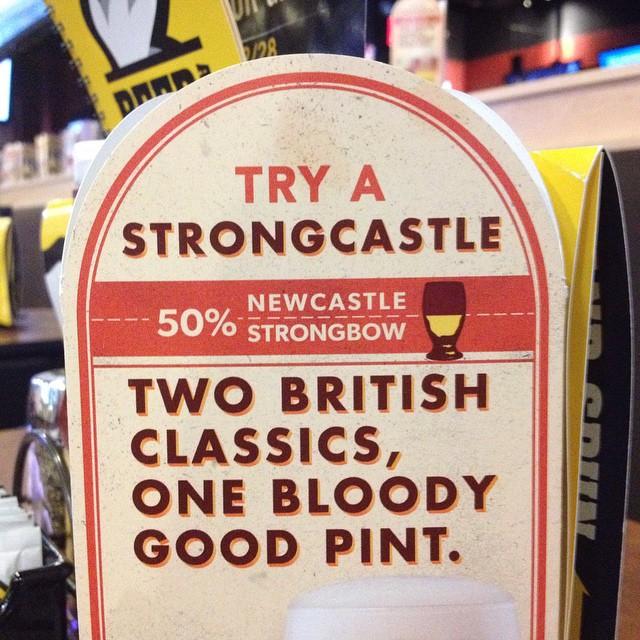 People are actually ordering them. This person thinks they're "slammin".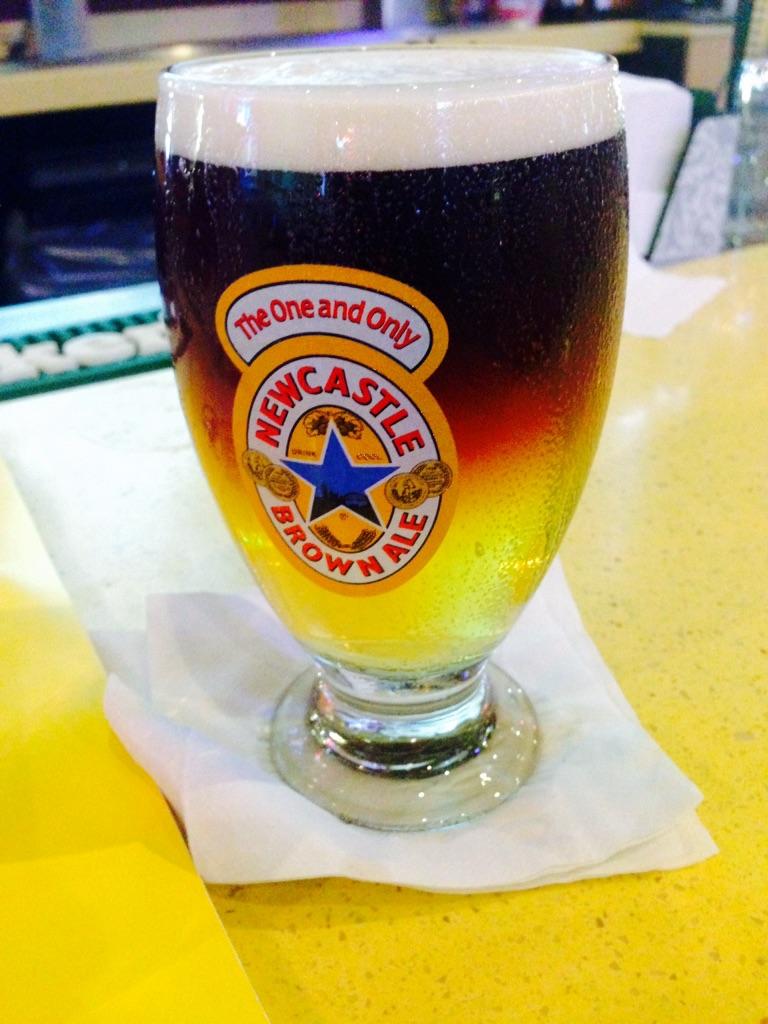 It's essentially a snakebite – as beloved of students and goths everywhere – but with Newcastle Brown instead of lager, and without the traditional blackcurrant cordial. We asked someone who tried one to describe it:
This notice in a drinks industry magazine says it's a seasonal item:
Casual-dining chain Buffalo Wild Wings this past fall offered the StrongCastle, a seasonal, limited-time offering that's half Strongbow hard cider, half Newcastle Brown Ale.

The program was part of Buffalo Wild Wings' Newcastle Beer-of-the-month program. It ran in 12 metropolitan New York locations operated by its franchise partner Four M Capital throughout November.
In case anyone was in doubt over whether this is thing in the UK, we can confirm: It really isn't.
We will watch with interest to see if Strongcastle takes off on either side of the Atlantic, or if the drinking public in fact see it as the most offensive thing ever poured.