The man responsible for all the Minion voices – yes, ALL of them – is Despicable Me and Minions co-director Pierre Coffin (seen here on the left).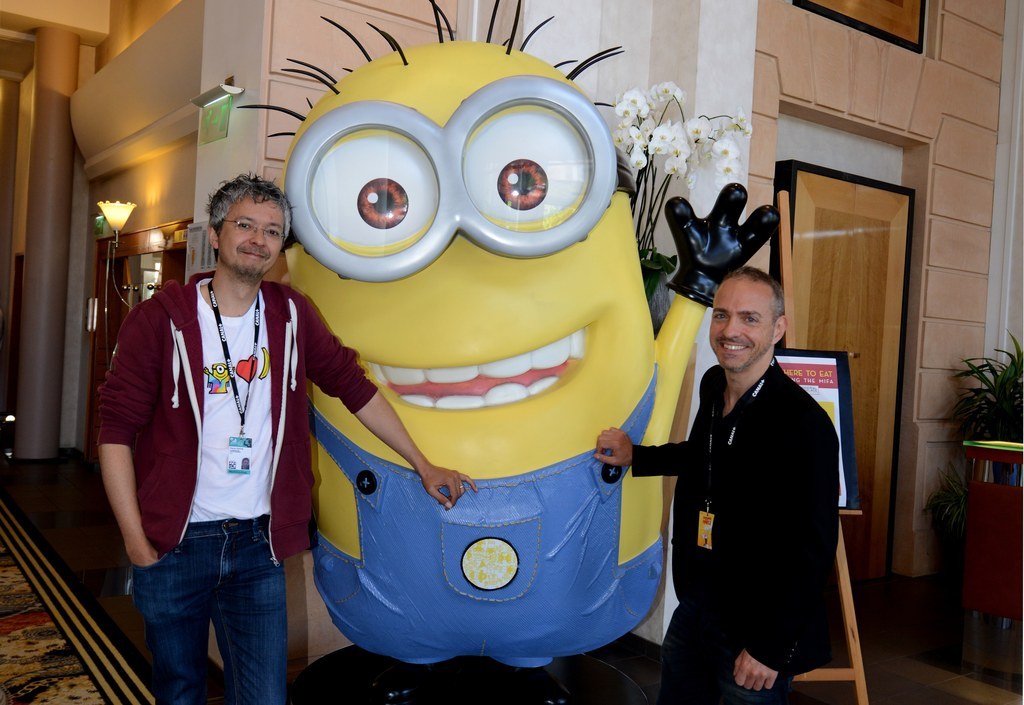 Coffin, who is of French / Indonesian descent, told the Kermode and Mayo show how the voice developed:
"Man, I wish I could tell you I did construct a grammar, language and lexicon book, that would make me sound very intelligent, but I can't say it was all planned," he said.
"In the first Despicable Me movie they were all just saying gibberish stuff except for a few words that meant something. In the second movie as they became more central, I needed to have a few more words to carry a little bit more of the story.
"In this prequel, we needed even more language because there was so many of them."
Coffin added that the backstory for the Minions film – that they are an ancient and prehistoric race who have served masters across the world – is a way of explaining their eclectic mix of languages
He says the babbling language has elements of "Chinese, Japanese, Korean, Italian, French, Spanish."
And now you know.