This is the scene just after a rail replacement bus smashed into a railway bridge in Birkenhead, ripping off its entire roof.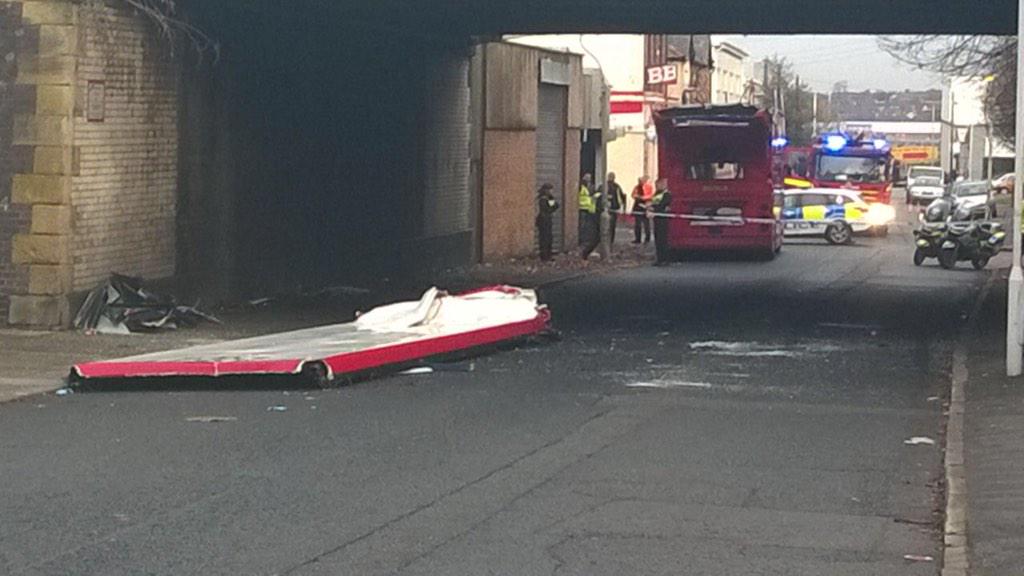 The bus hit the bridge on Saturday afternoon; while no passengers were on board at the time, the crash caused disruption on the local Merseyrail network.
The Liverpool Echo reported that trains between Rock Ferry and Birkenhead Central were delayed as a result.
The network was back to normal soon after, but the irony will not be lost on long-suffering British rail passengers.