A London Borough With Soaring House Prices Has Been Given Just £36,000 To Tackle Crisis
The government has given the money to Hackney, where the average house price is over £500,000, to provide help to first-time buyers. A local MP called the amount "laughable".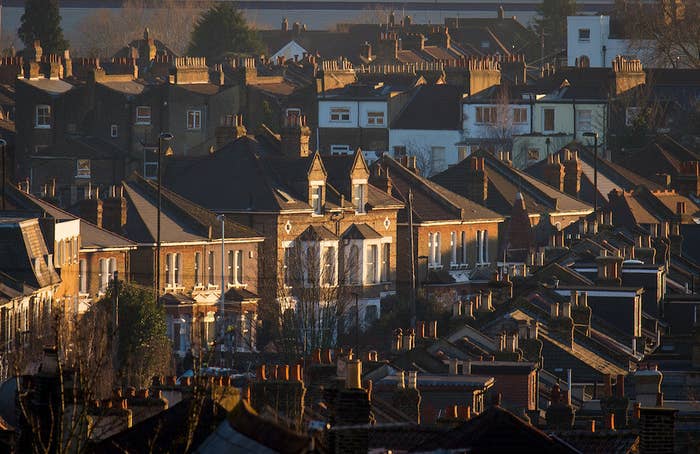 A London borough at the centre of the UK's housing crisis has been given just £36,000 by the government to help tackle the chronic lack of housing supply – the equivalent to 6% of the cost of a single home there.
Hackney – where the average property has increased 75% in price in the last five years to £546,000 – has been given the money from the Department for Communities and Local Government's (DCLG) £60 million Community Housing Fund.
Only two local authority areas in the UK, Waltham Forest and Lewisham, have experienced faster house price growth since 2011, according to Office for National Statistics and Land Registry figures.
DCLG figures seen by BuzzFeed News show Waltham Forest received the same amount from the fund as Hackney, £36,740, while Lambeth got £87,573. By contrast, Cornwall, where house prices have risen 10% in the last five years to £201,000, received £5.1 million.
Meg Hillier, the Labour MP for Hackney South and Shoreditch, said in a statement: "Average prices in the borough are well over half a million pounds, rent is soaring, with overcrowding and demand for social housing the highest seen in 20 years.
"What is the minister's response? To allocate Hackney £36,740. This is a laughable amount. In contribution to Hackney's housing problems this won't do anything."
The fund was announced in December last year primarily as a way to reduce the housing pressure caused in communities with a high number of second homes – particularly in the southwest of England, which will receive almost £20 million.
As the Hackney Gazette reported on Wednesday, the housing minister, Gavin Barwell, wrote to MPs across the UK this week to inform them of the amounts that would be given out from the fund.
"We would welcome your support in making sure that the local authorities identify suitable outlets for this funding so as to boost delivery of community-led housing," he wrote.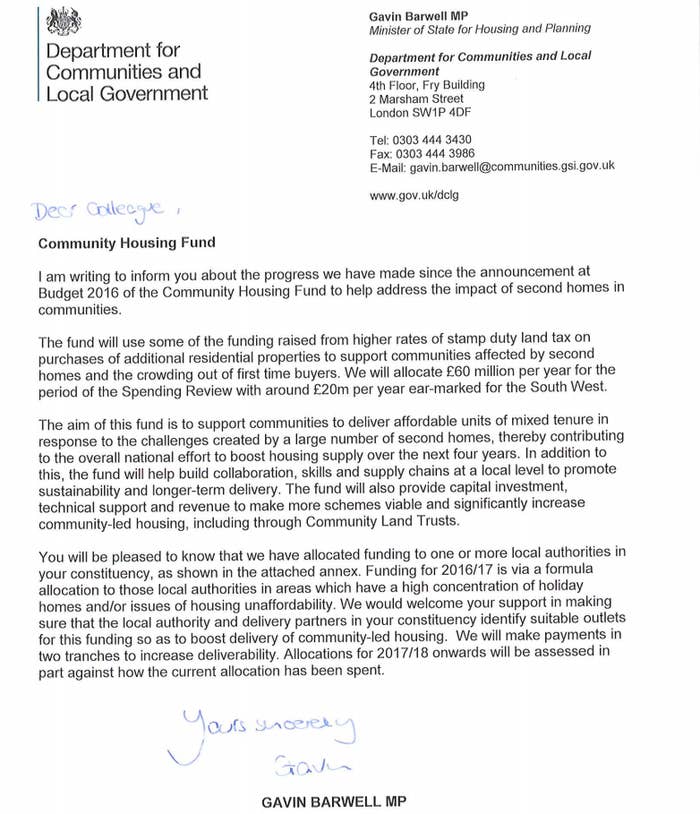 The Community Housing Fund is not designed to fund construction, but to support local groups who want to set up housing schemes such as community land trusts, with the purpose of providing homes to first-time buyers.
A forthcoming housing white paper, which is due for release this month, is expected to introduce measures to encourage this type of project in order to to alleviate pressure on the speculative private housing sector.

DCLG said in a statement in response to Hillier's criticism: "This is completely misleading. The Community Housing Fund is aimed at rural areas where there are a large number of second homes and it just one part of our ambitious £25 billion housing programme.
"We have already agreed £3.15 billion of funding for affordable housing in London and housebuilding in the capital is now at its highest level for nearly 40 years."