These four extremely talented and beautiful folks are Lupita Nyong'o, Evan Alex, Shahadi Wright, and Winston Duke. Sure they look sweet, but they scared the s*** outta me with their perfect performances as the Wilson family in Jordan Peele's new horror movie Us.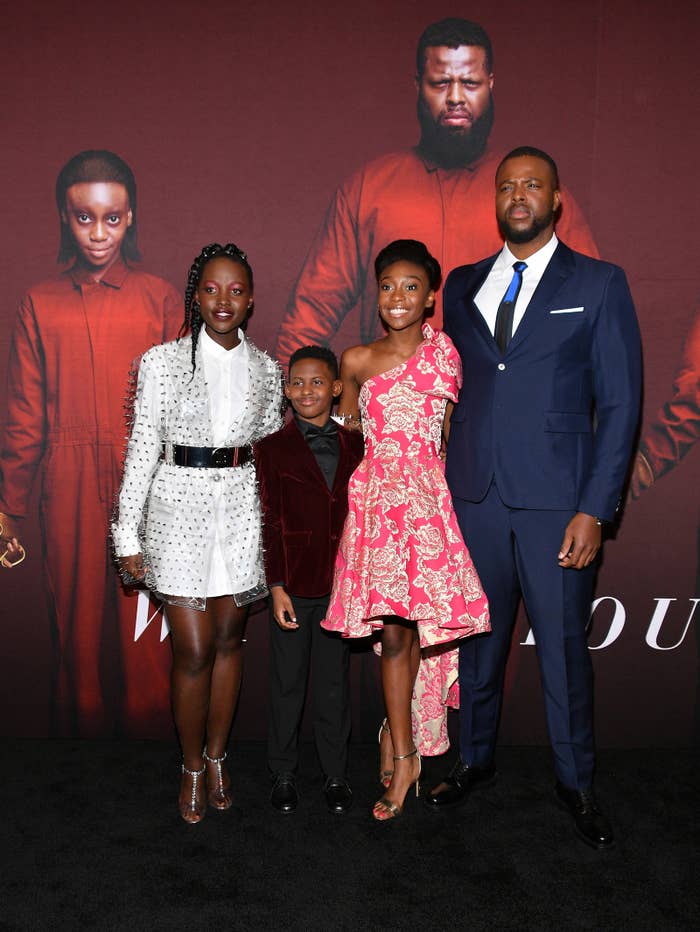 Well Lupita recently posted a video of the movie family rapping together and it's hands down the best thing I've seen all week.
Each actor pops on a pair of fly shades before spitting a few bars dedicated to their character, like Evan's lines about Jason being the baby of the bunch and always wearing a mask...
...and Shahadi's lines about Zora's "duality" and her red romper.
Even Lupita's rap alter ego Troublemaker makes a special appearance. I haven't seen her since she bodied another rap session back in 2016, so this is a BIG FRICKIN DEAL!!!
There's also Winston aka Black Panther's Mbaku aka inducer of throat parching thirst, who thankfully recites one of the BEST lines of the film: "if ya wanna get crazyyy!"
At first I thought the cast had freestyled the rap, because again, TALENT. But as Lupita explained in another Instagram post, her friend emcee Robyn Hood actually penned the fire* "Us" track.
DEAR LUPITA, EVAN, SHAHADI, WINSTON, AND ROBYN HOOD: DROP THE MIXTAPE!!!