We really need to talk about Lupita Nyong'o, guys. She's been keeping a secret talent from us all this time.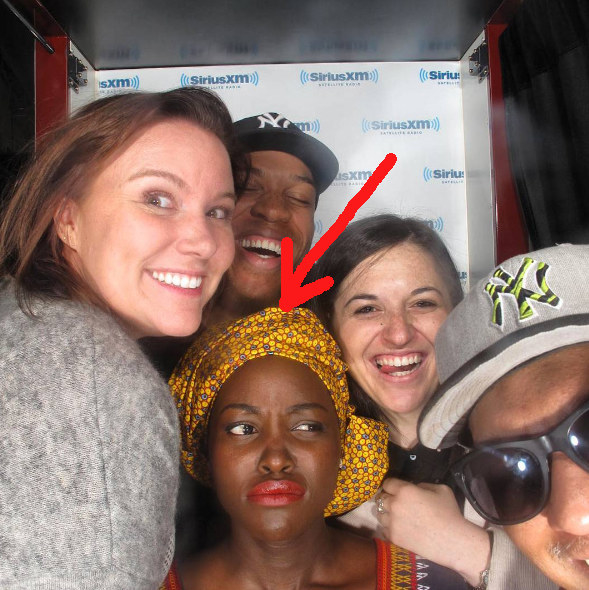 So we knew her acting chops were serious because, duh, 12 Years A Slave and Broadway.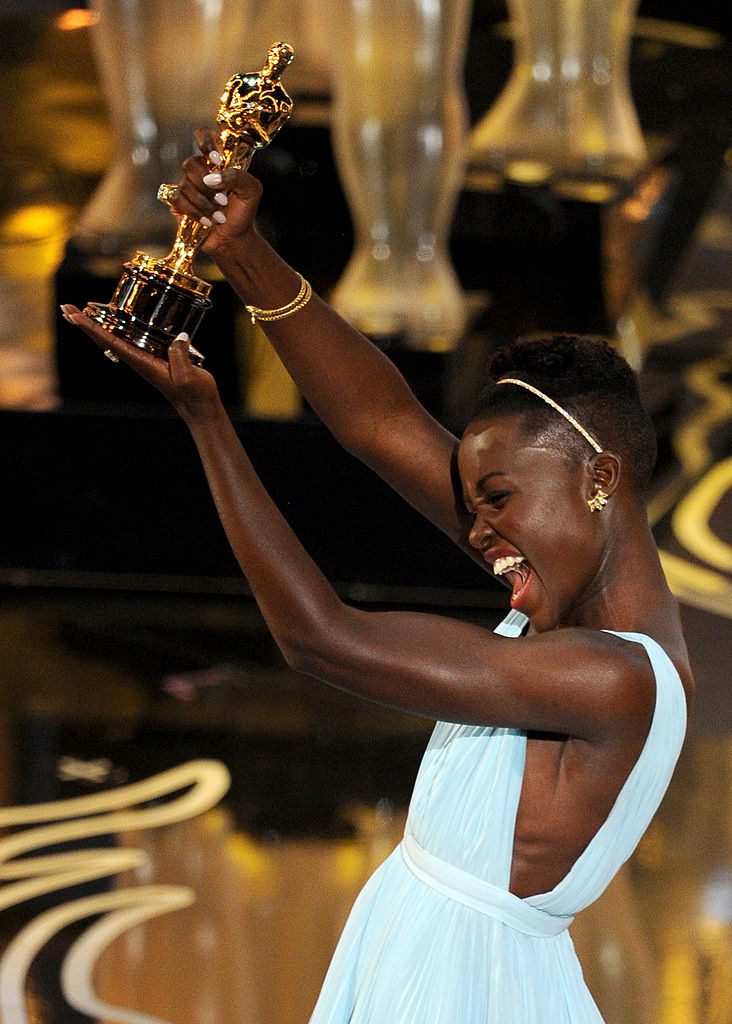 But what we DIDN'T know is that Nyong'o can also freestyle ... and her rap name is Troublemaker.
Off to somewhere we weren't invited, Troublemaker spits some serious bars in the back seat of her ride bc that's just what you do when you're a MC.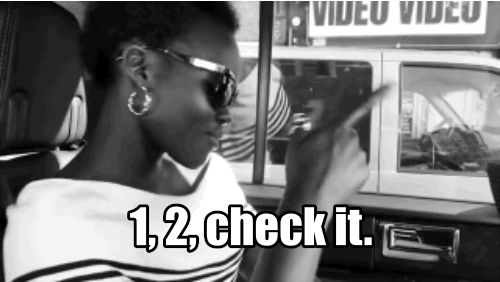 Like every great rapper, she starts off repping where she's from and who she is.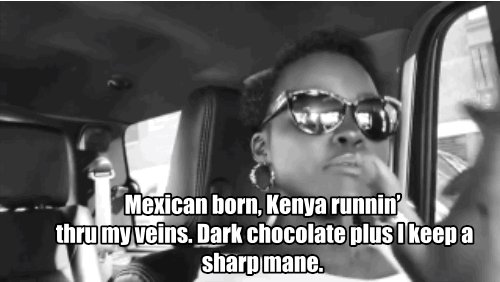 She THEN spits, "Lancome fresh face, lookin' tailor-made. Disney on the books, so you know I stay paid!" cause like, what's the point in rapping if you not talkin' about the paper?!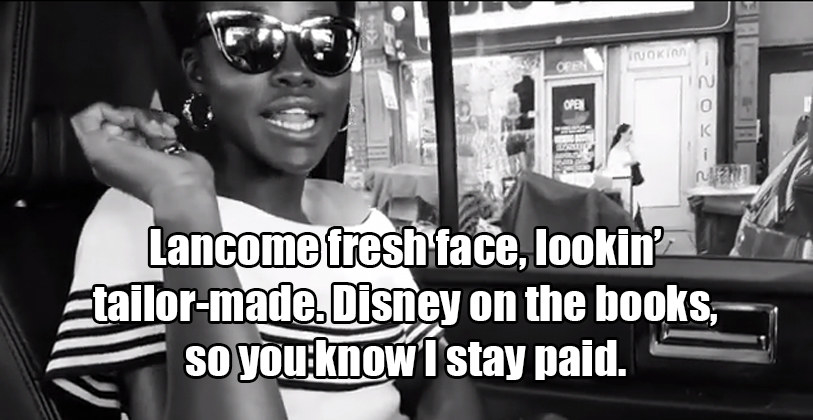 Troublemaker is also a conscious rapper, tho. In addition to stacking her racks, she lets us know that she's saving elephants ... while chillin' in a hammock of course.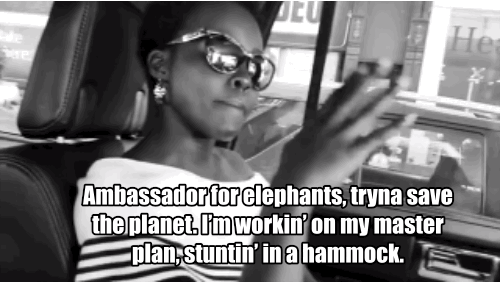 Before the lyricist drops her mic, she flexes about how she closes deals in Spanish and disappears after she signs autographs.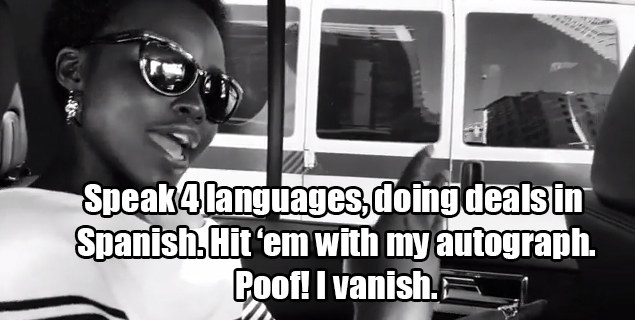 Watch your throne, Drizzy. Troublemaker comin' THRU! Watch her flow here.