The super-colorful video slams anti-gay and anti-trans bigotry, and ultimately encourages viewers to sign her Change.org petition for Senate support of the Equality Act.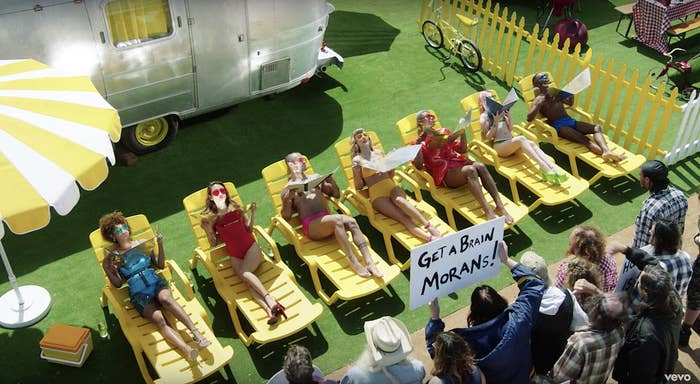 There are also a TON of celeb cameos, including Ellen DeGeneres, Ryan Reynolds, Queer Eye's Fab Five, Laverne Cox, and Ciara.
The video's already racked up more than 5 million views in less than 7 hours, so it's safe to say everyone and their mama's been watching it, processing it, and critiquing it.

Speaking of critiques, here's one that I noticed circulating on Twitter: Taylor's "You Need to Calm Down" is a direct rip-off of Beyoncé's "Party" video.
Some folks pointed to specific shots, like this pool floatie moment...
...while others called out the entire video.
These claims come only a month after Taylor's Billboard Music Awards "Me" performance, which people said looked an AWFULLLL lot like Beyoncé's Homecoming/Beychella performance.
Oops. Something went wrong. Please try again later
Looks like we are having a problem on the server.
So, dear reader, watch the videos and let us know what you think. Is "YNTCD" a rip-off of "Party," or is this a reach?
Wooow, this is a case of copy and paste.

They do look kiiiinda similar, but not identical.

WTF cares?! They're BOTH killing the music game.