FACT: Lizzo KILLED her VMA performance.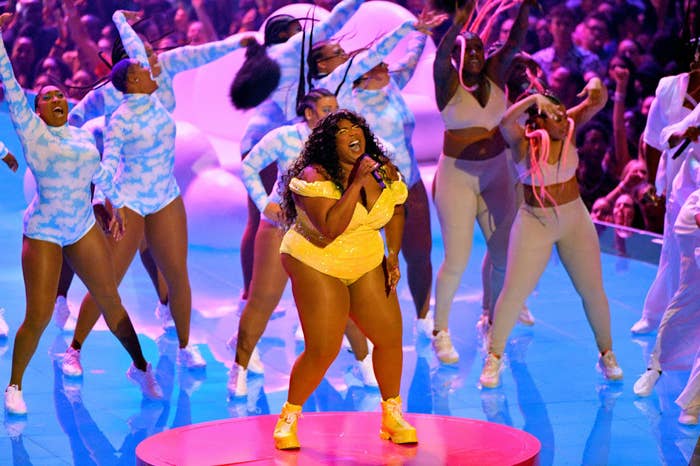 But don't just take my word it. The mind-blowing performance also got a stamp of approval from none other than Rihanna!!!
"She DM'd me to tell me that I performed good," Lizzo recently told ET. "She said I fucked the stage like it was my side bitch."
"Don't get mad, Rihanna," she added. "I am not trying to blow up your spot, but that was a hard-ass line! I might take that line."
And this isn't the first time Rih's praised Lizzo's performing skills. She also gave the "Truth Hurts" singer a standing ovation when she shut down the BET Awards earlier this summer.
POP QUEENS SUPPORTING ONE ANOTHER? WE LOVE TO SEE IT!