Y'all, A Makeup Company Just Shaded Fenty Beauty So Rihanna Clapped The Effff Back
I know they told you she's a savage so WYD?!
Three words: Rihanna. Icon. PERIOD.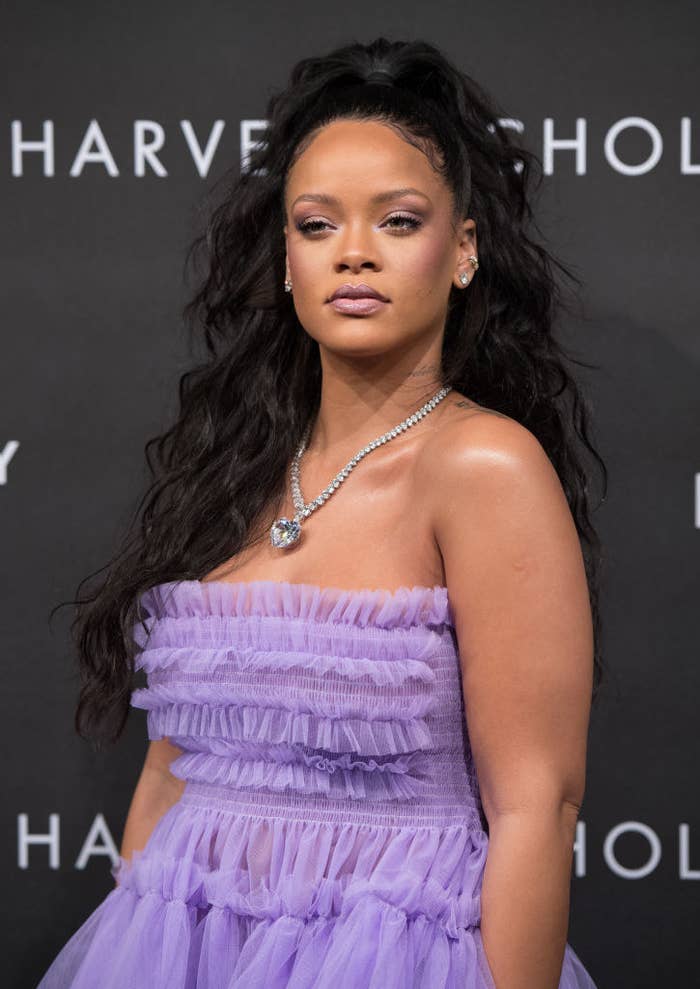 Earlier this month, the megastar dropped her highly anticipated makeup line Fenty Beauty, and people are STILL gagging over the brand's quality and inclusivity, especially those 40 foundation shades.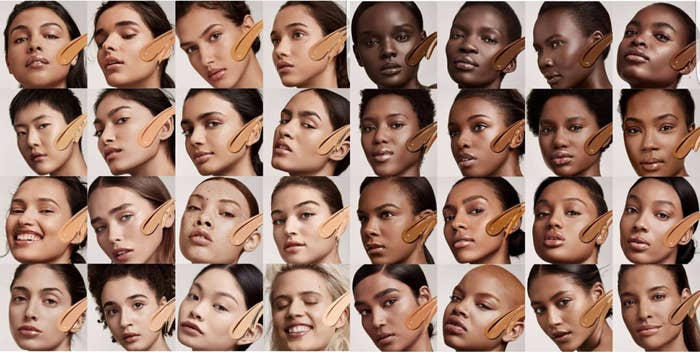 Welllllll Make Up For Ever recently took to Instagram to remind folks that they've had 40 foundation shades since 2015, so it's "nothing new" to them.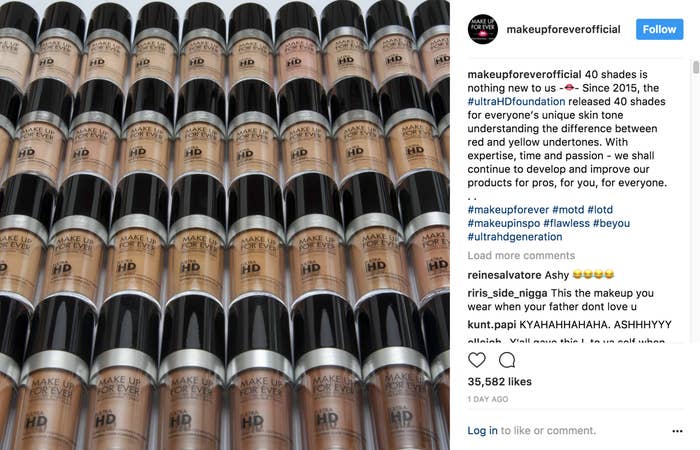 Now, Rihanna is the Queen of Clapbacks, so you know she wasn't gonna let that comment slide. That's why she hopped right into the comment section and gathered the company in four short words: "lol. still ashy. shook."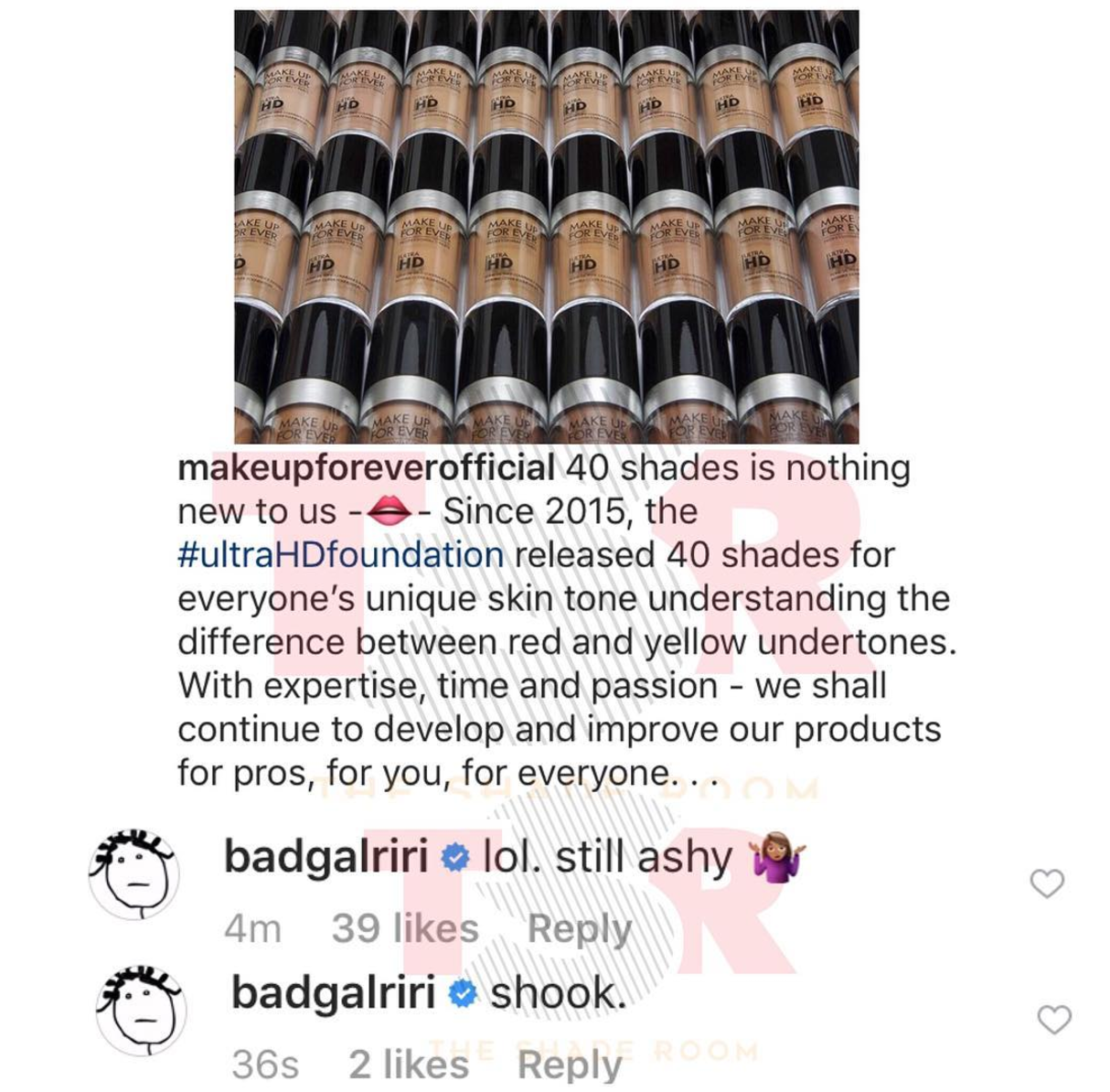 More than a few people left comments under the brand's post, wondering if they were throwing a little petty shade or nah.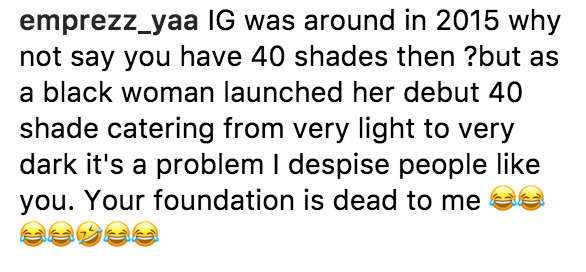 And some people even went as far as sharing their own ashy experiences with the brand.

First 40 shades and now a classic RiRi clapback? Fenty Beauty is truly the gift that keeps on giving!!!
BuzzFeed has reached out to Make Up For Ever for comment.