If you're still wiping away tears and stanning Gaga harder than ever, chances are you saw A Star Is Born since its release last week.
The movie is a gem, but based on your (and my) Spotify history, I think we can all agree that the soundtrack is the standout here.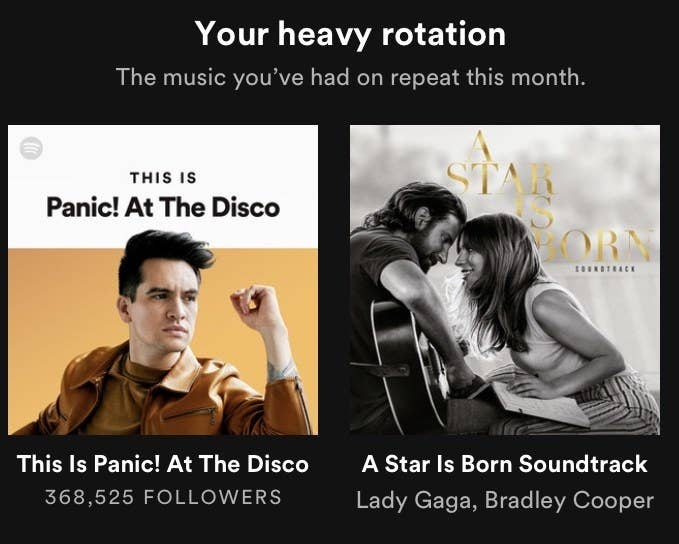 And while every song is golden, there's one in particular that everyone feels like trash for loving. Yep, I'm talkin' about the certified banger, "Why Did You Do That?" by our beloved Ally (AKA Gaga).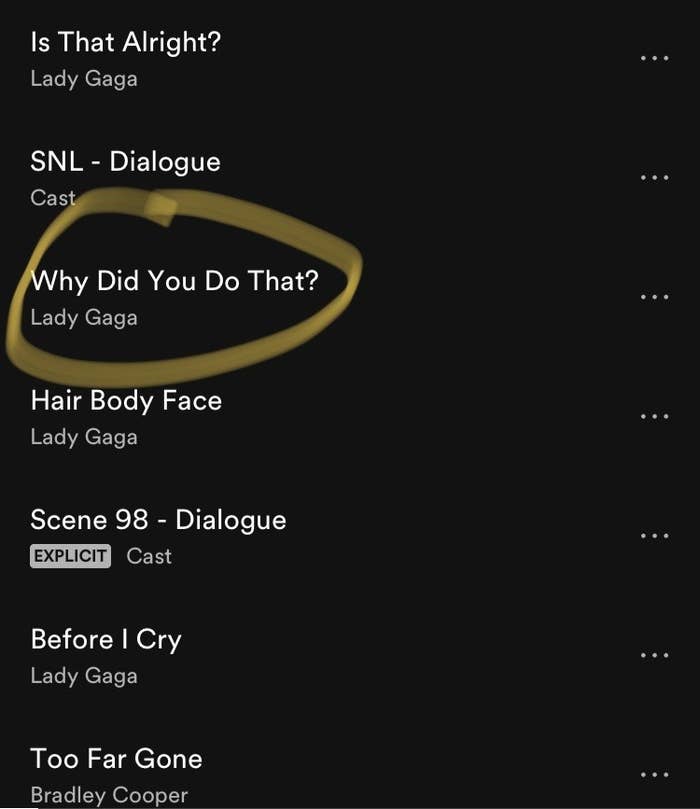 If you can recall, the song appeared to make Jackson Maine (played Bradley Cooper) return to alcohol after seeing Ally lip-synch the song on SNL. It's supposed portray empty pop music, but let's be real, Gaga made a whole bop out of this one.
And I'm not the only one who feels this way:
The song gives people the energy and rhythm they crave:
It makes 'em wanna get out of their chairs and pop that ass she's talkin' about in the song:
Not to mention the transition from "Is That Alright?" to this song takes everyone on an emotional roller coaster:
Some feel conflicted about how they should feel when it's on:
While others are unapologetically getting down to it together:
Some fans even made very bold statements about it:
But despite how you may feel about it, let me just reiterate that this song is a full blown hit. Gaga did THAT:
This song can only hold us over so long until LG6 comes — but 'til then, I expect every grocery store, department store, nightclub, and bar to bump this bop, along with the rest of the soundtrack.