She plays Ajak, aka the HEIC (Head Eternal in Charge) — and along with being a boss, she also comes with a kickass superhero suit.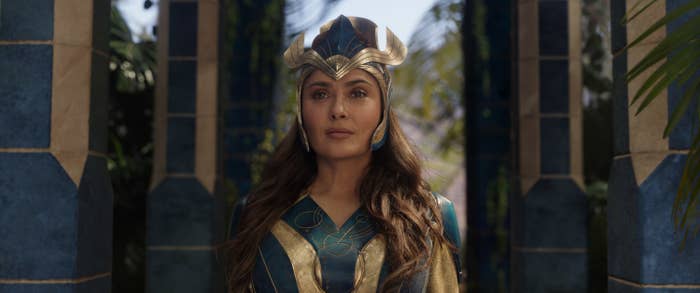 She's now added to a short list of other Latinas, like Zoe Saldana and Tessa Thompson, who have graced the MCU with their presence, and the impact of another Latina joining a franchise this big isn't lost on Salma at all.
Earlier this month, she joined Marvel Studios' Victoria Alonso in a now-viral Spanish-language interview with Despierta America and talked about her first reaction to seeing herself wearing her Ajak suit. She said, "When I put it on, I burst into tears. Not like in telenovelas, but the tears came out and I said, 'What happened here?'"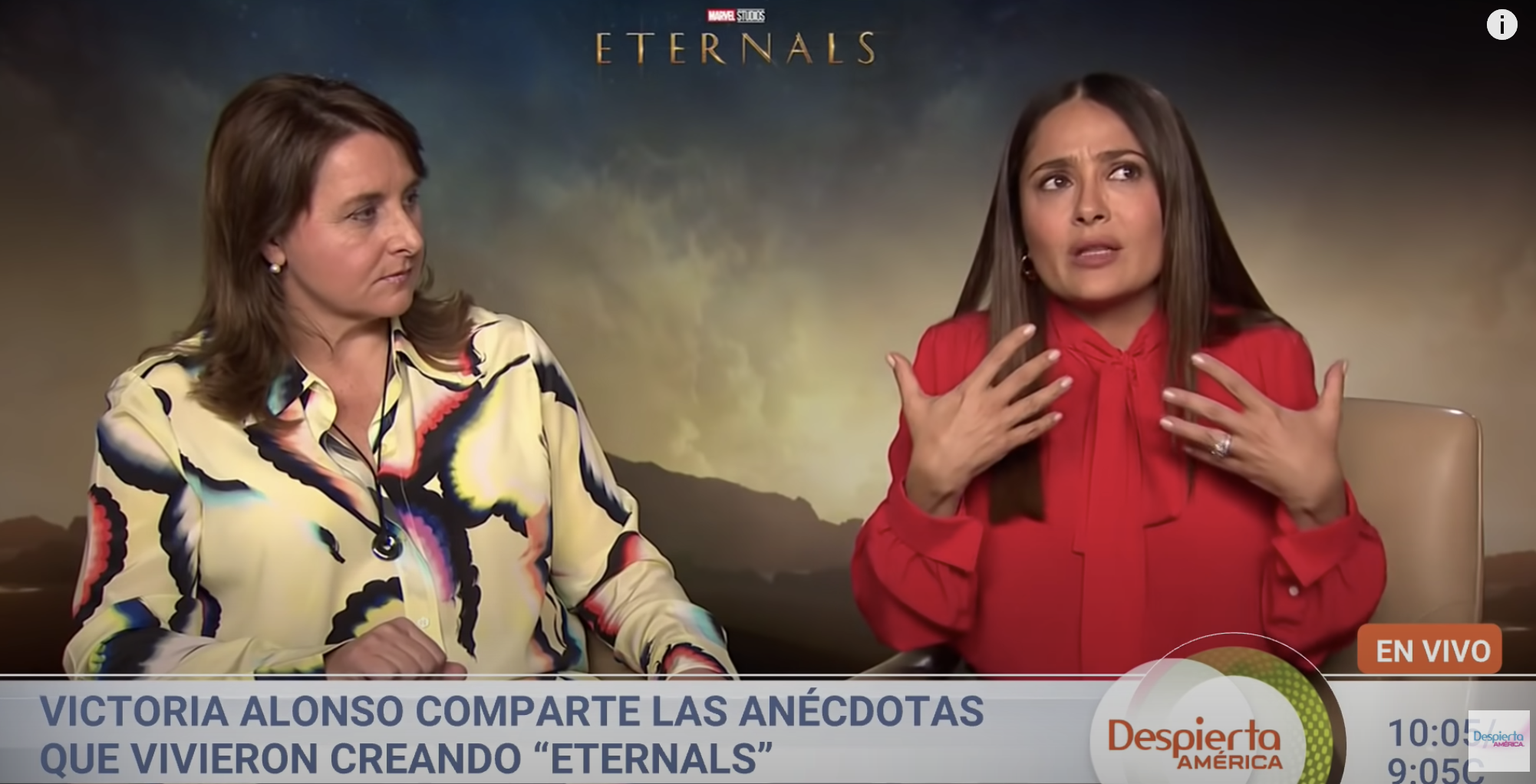 She continued, "The image of it did something to me and I said, 'Why?'" Salma then quickly realized what caused her to have such an emotional reaction, which brought back those same tears. "I saw my brown face...I saw my brown face in a superhero suit."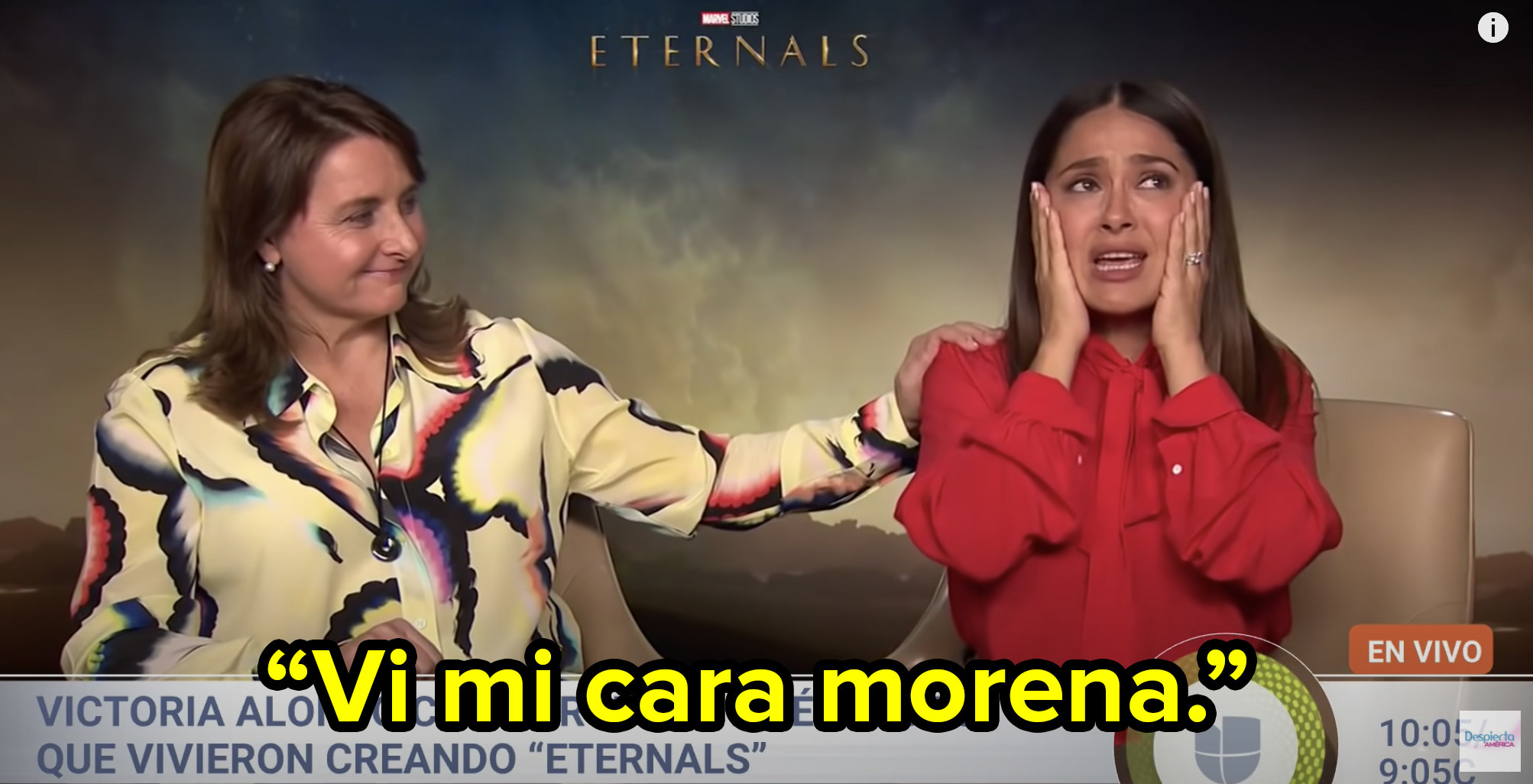 "And in seeing my face, I saw your face. I saw my face as a little girl, who had to have a lot of courage to dream big. I saw the face of all the little girls...and I realized that a door had opened where I didn't enter alone — but inside that suit were all the Latinos who waited so long for this moment."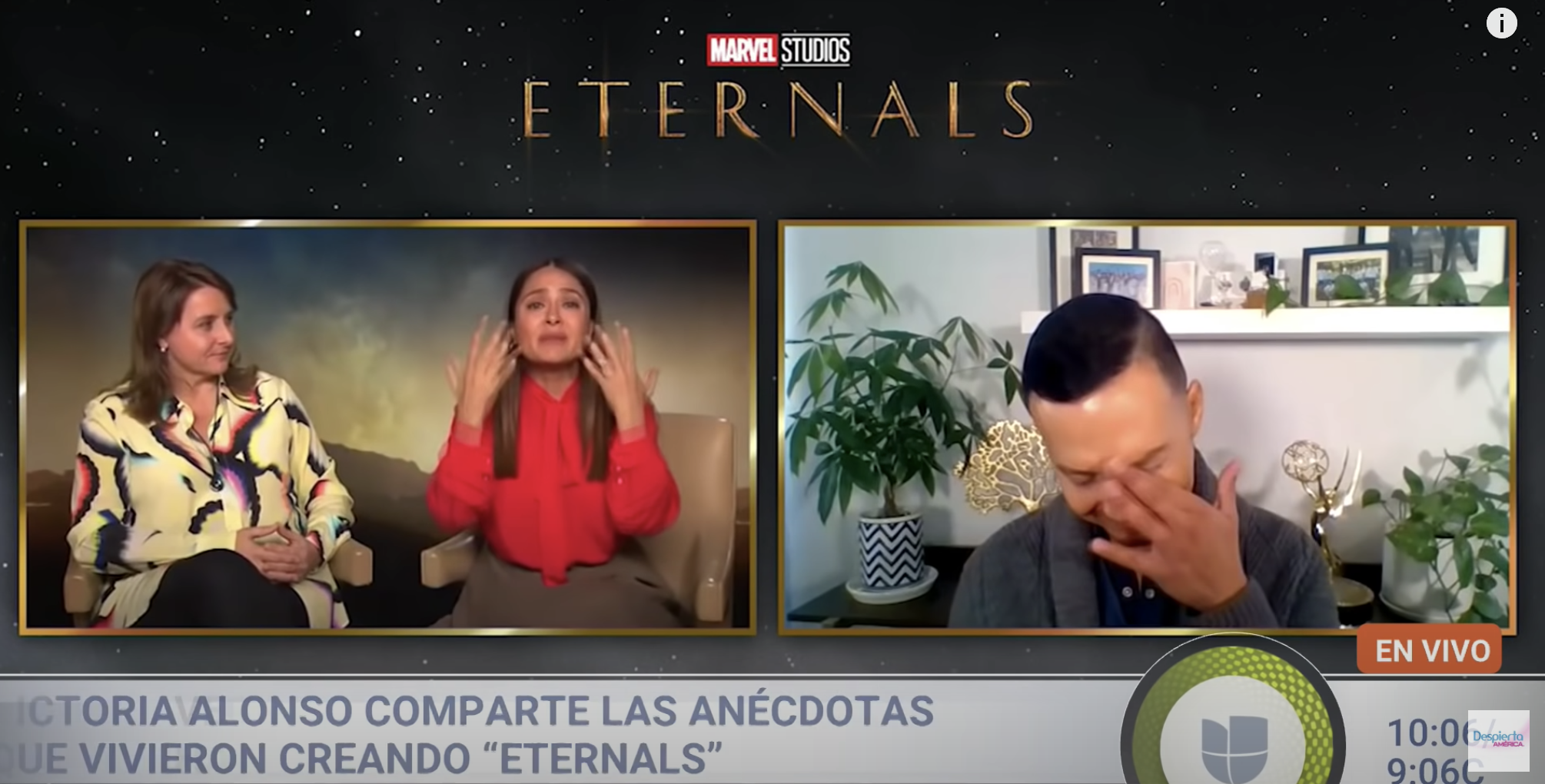 Victoria, who is the president of physical, post production, VFX, and animation at Marvel Studios and is a Latina herself, then added just how important this moment was to the MCU. "This moment is so important because — don't forget, I've been at Marvel for 16 years trying — and I told her this the first time I met her...that she had no idea just how long I've waited for this moment."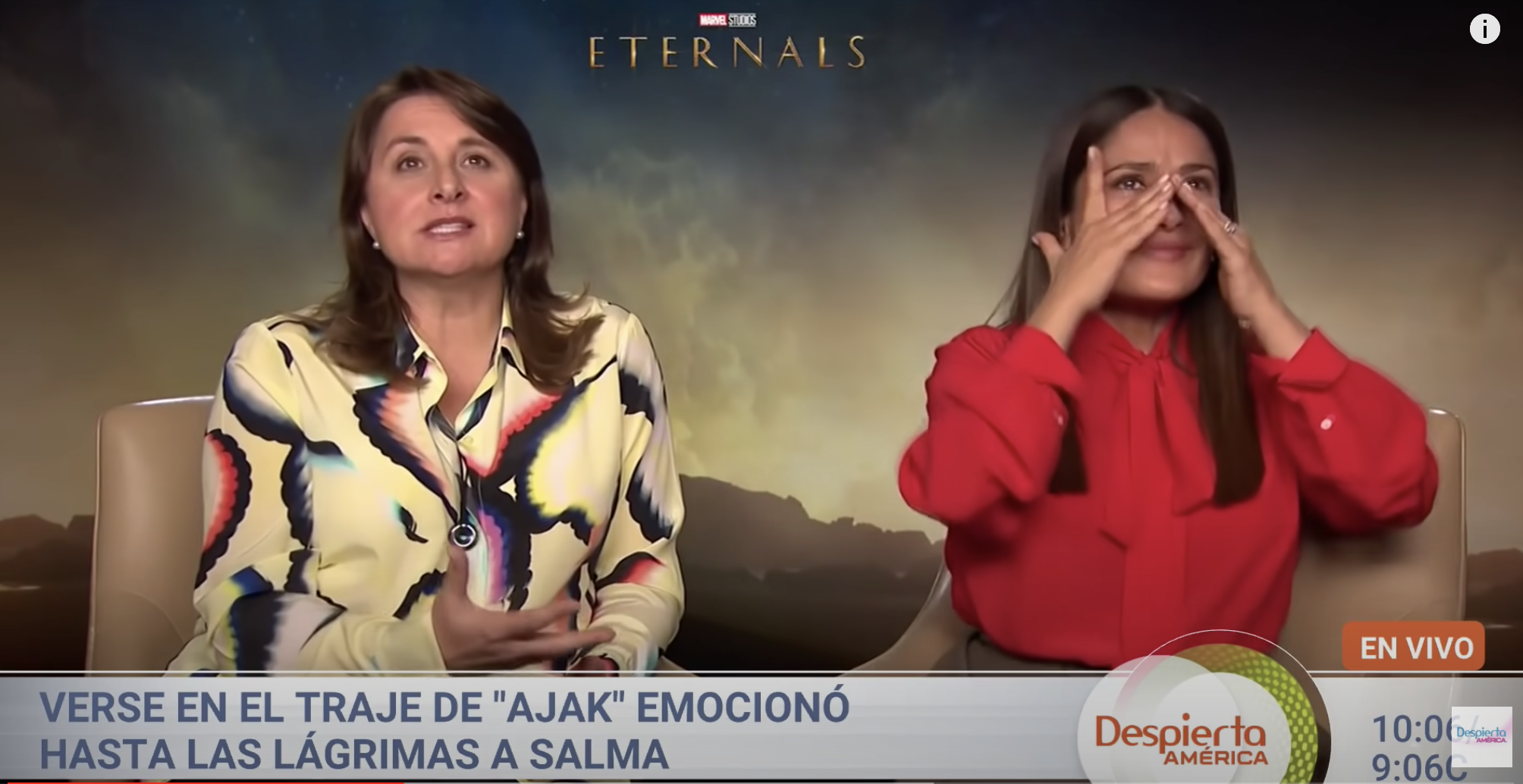 "And not just for the moment that it was Salma — there was no other person for me that could do this character. But for feeling what she felt, for feeling what you are feeling in this moment, and for what all the girls and some boys feel in feeling represented — to be represented...in looking in a mirror and knowing that one can be a superhero."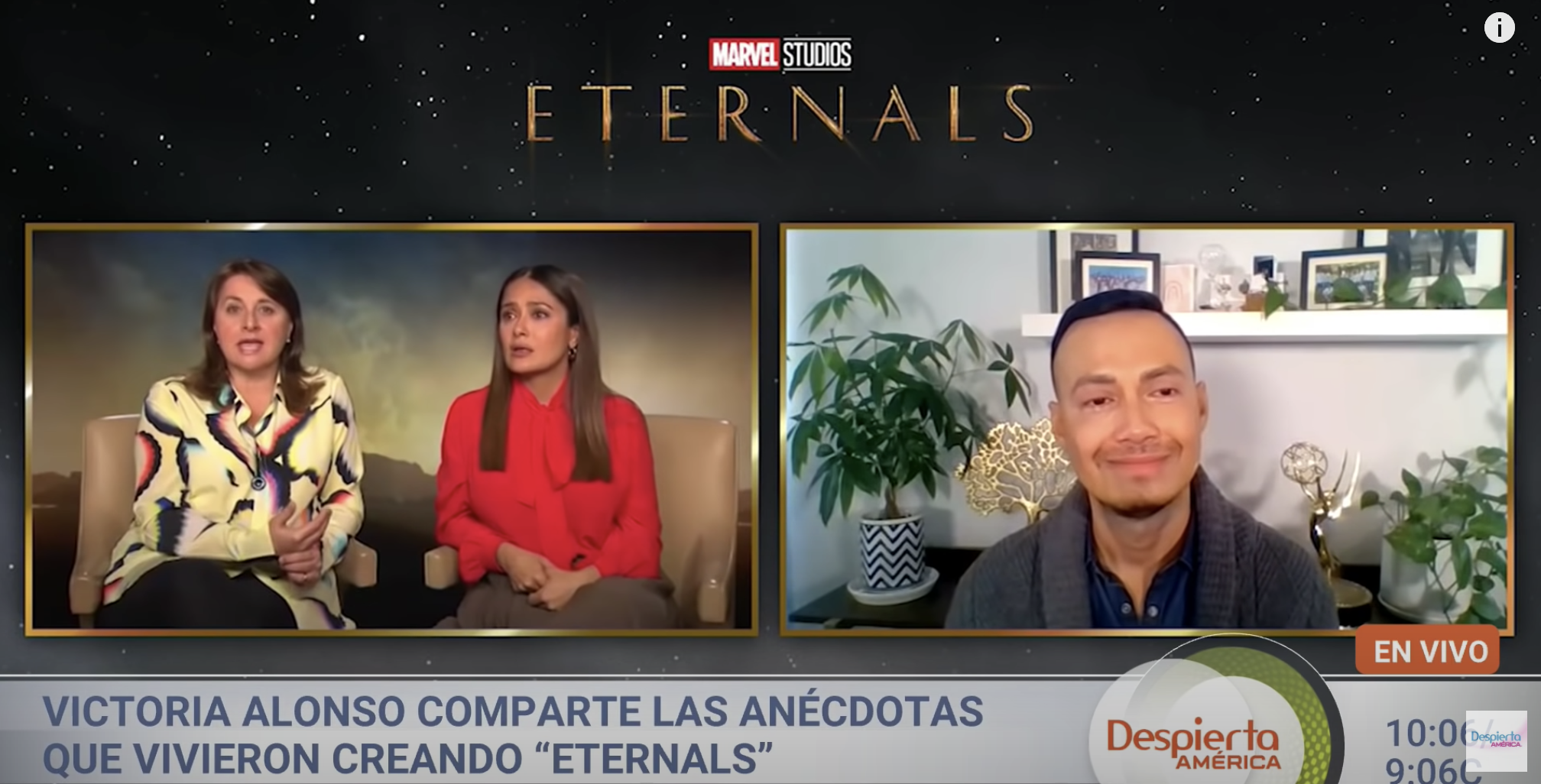 "The moment I saw her in that suit was a moment that changed everything in my head, because if that's possible, many other things are possible."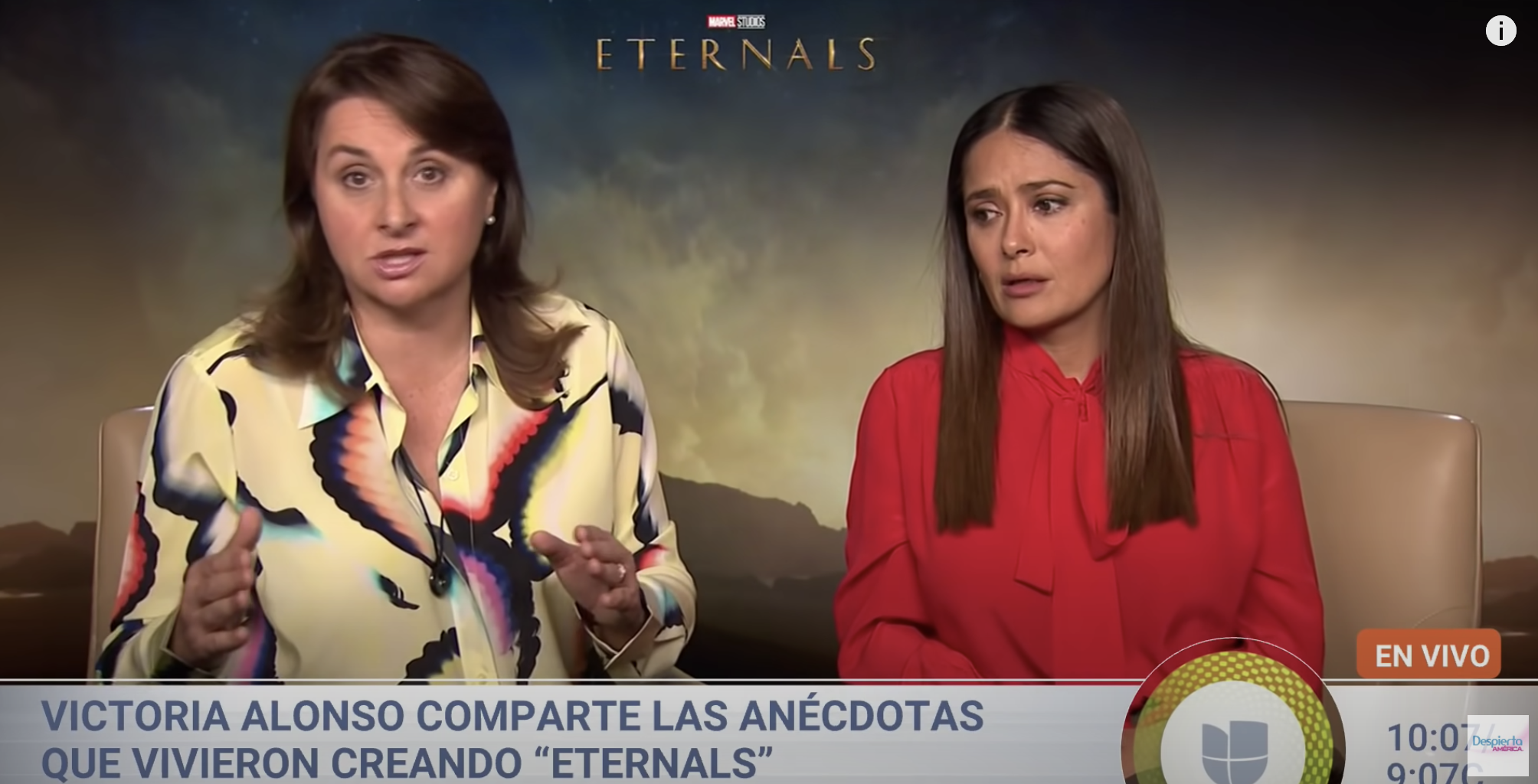 The interview has recently made the rounds on TikTok and Twitter, and people got just as emotional as Salma did.



Watch the full interview below and cry along with Salma, even if you don't speak Spanish yourself:
You can also catch Salma as Ajak in Eternals, which is in theaters now!