Cardi B Is A Bigger Lady Gaga Fan Than You'll Ever Be
Paws up Bardigang!
You probably already know that Cardi B is a chart-topping rapper, powerhouse, and all around goddess.
But did you also know she's a die-hard Little Monster?!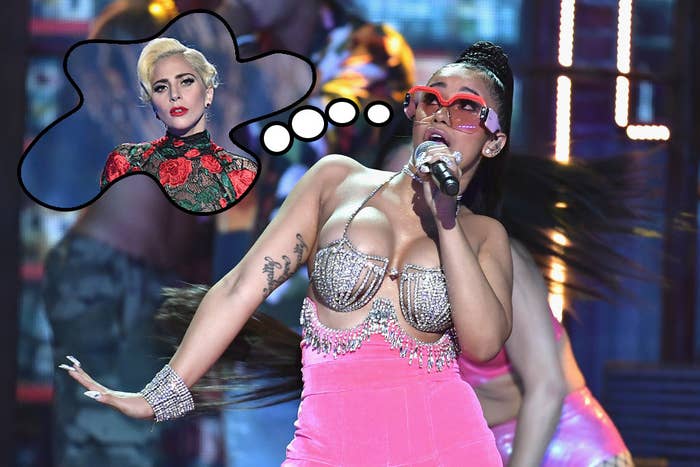 Let's take it back to 2010 real quick, where a young high schooler named Belcalis (Cardi's real name) took to the stage at her high school talent show and belted out "Bad Romance":
Next we have a slightly older Cardi, gettin' her LIFE to Gaga's "Applause" along with her little sister Hennessy:
Now let's fast forward to 2017, slightly before "Bodak Yellow" blew the fuck up. Here we have a blonde Cardi telling us who her fave artists are:
She then revealed who her favorite style icon is, which, you guessed it, is Gaga:
And finally, just as Bodak began dominating the charts and Cardi started taking over the world, she put out a call to Gaga on the VMA's red carpet: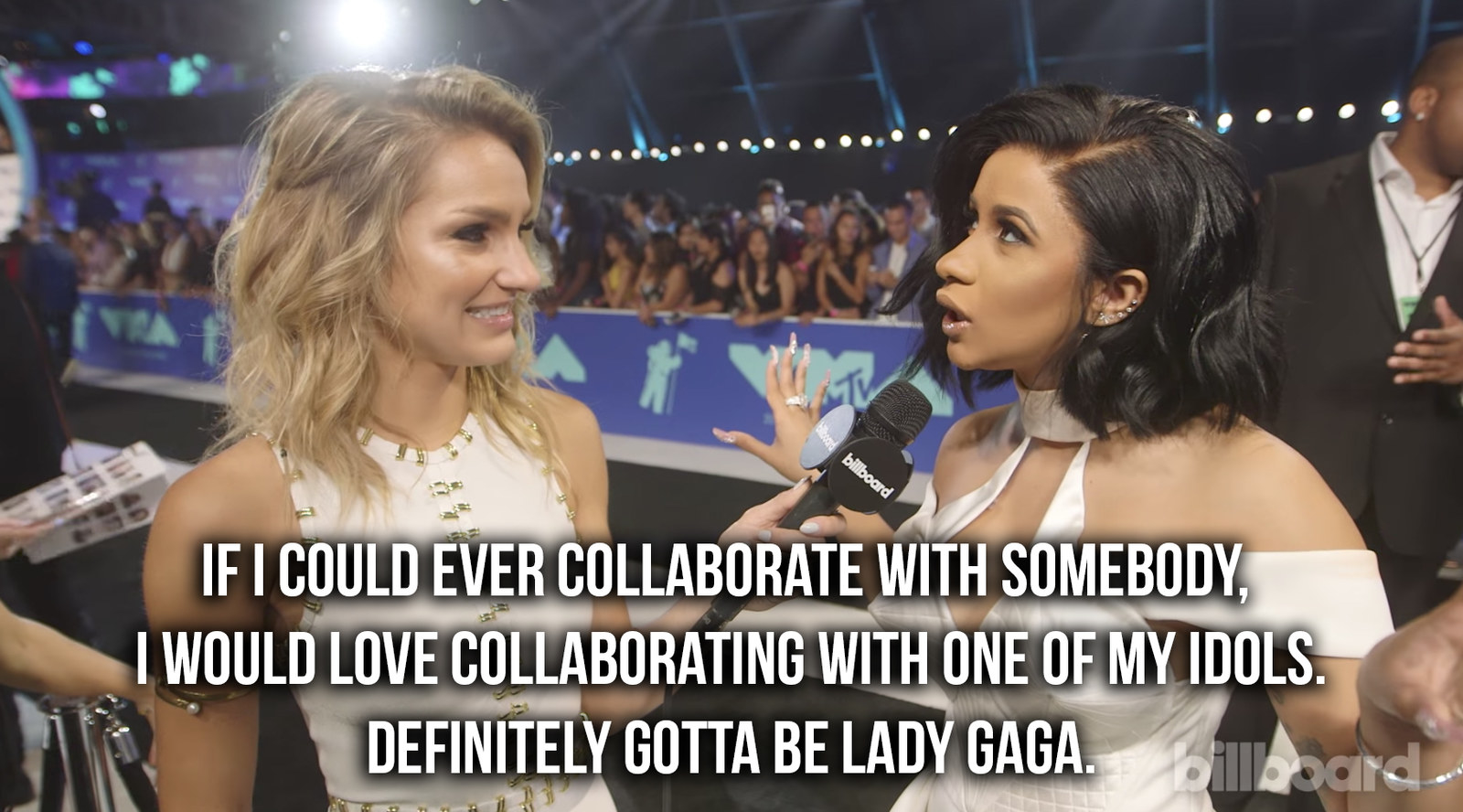 We love a devoted stan! Now, excuse me while I wait patiently for this fire collab.