You know Oprah: media icon, creator of networks, lover of bread.
She recently announced a line of microwavable soups and sides — called "O, That's Good." The products are hitting shelves nationwide this week.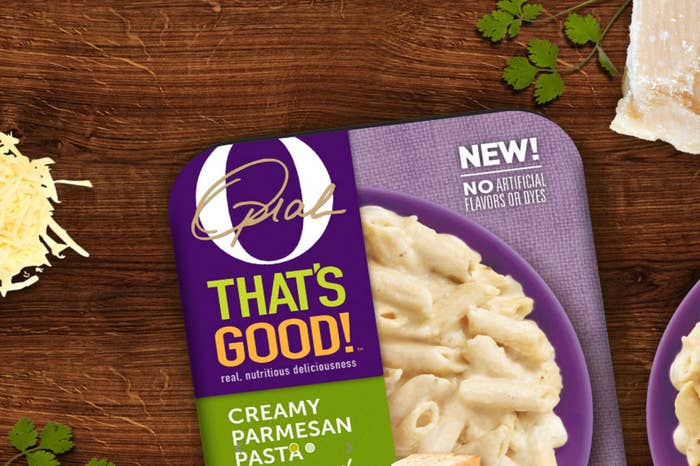 What makes these different than some other refrigerated heat-and-eat meals is that each one has something ~healthyish~ hidden in it — like butternut squash in the broccoli cheddar soup, white beans in the pasta sauce, or cauliflower in the mashed potatoes.
Being that we're lovers both of Oprah and of good food, we decided to try ALL OF IT for ourselves.
That's four savory sides: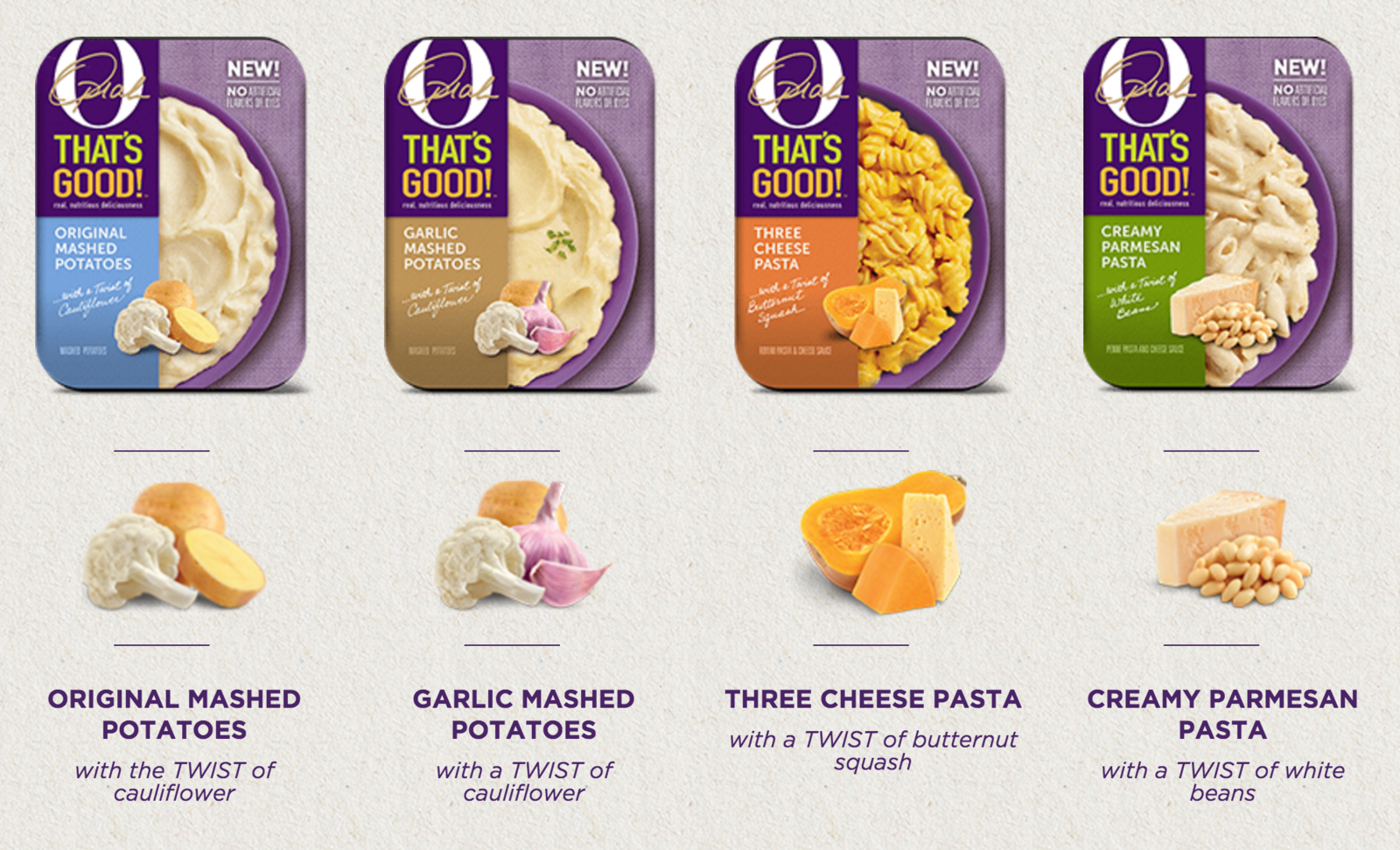 And four soups: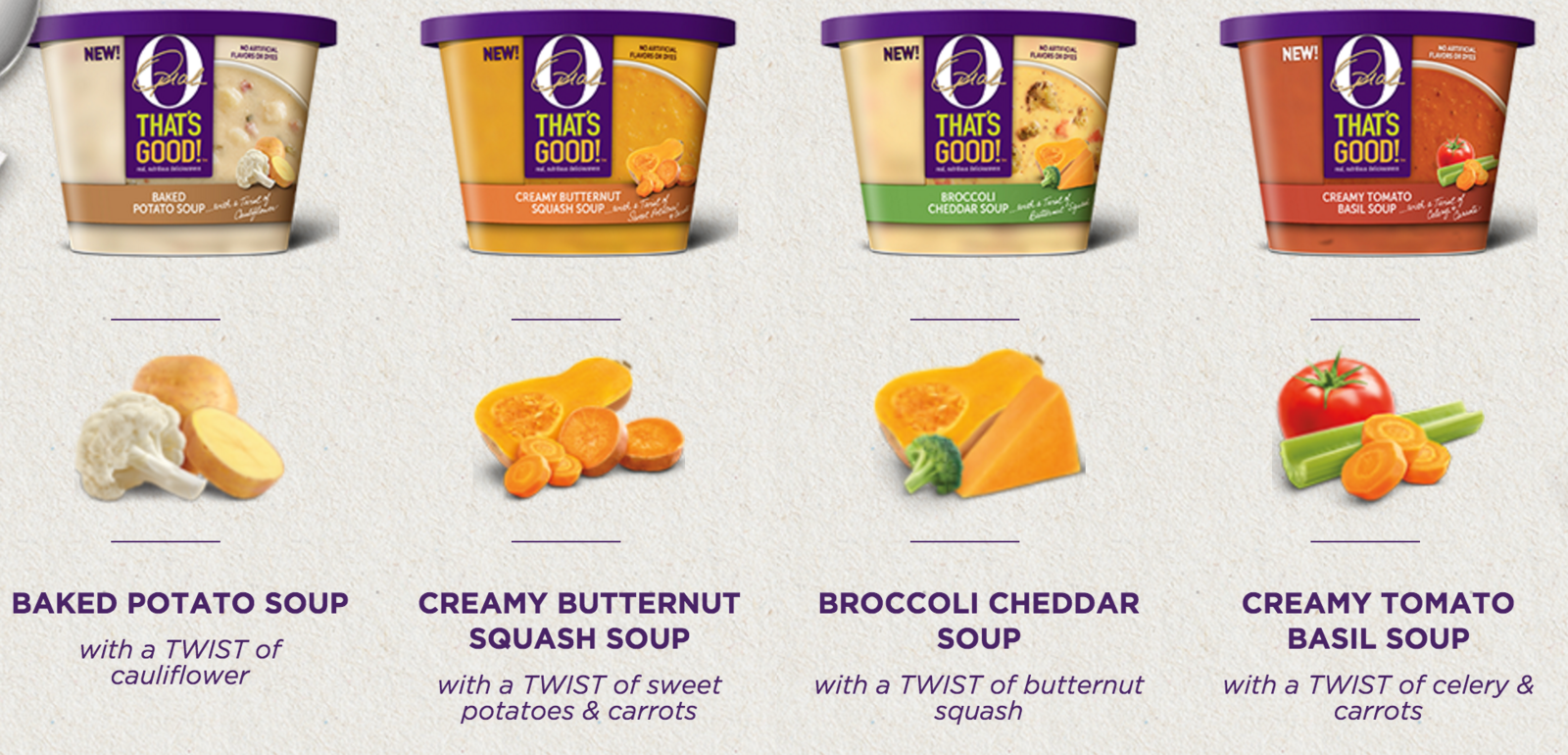 We decided to start with the sides, which look more like main entrees, TBH. First up: the Three Cheese Pasta.
Then the garlic mashed potatoes, which were (mostly) a hit.
And we were bigger fans of the original mashed potatoes — which TBQH didn't look great, but tasted amazing.
Next, the creamy parmesan pasta — with hidden white beans in the sauce for protein. We were skeptical.
Next, we dove head-first into the soups. We started with broccoli cheddar.
Next, creamy butternut squash, which one of us LOVED and one of us didn't really care for. ¯\_(ツ)_/¯
The tomato basil soup was a bit too sweet for both of us — WYD Oprah?!
And the baked potato soup — even with the bacon bits — tasted a bit too bland.
TL;DR: Some meals were better than others, but it's def worth trying if you're not in the mood to cook on a given night, but still craving a filling meal. Bonus in that this stuff is more health-conscious than comfort food you'd order at a restaurant. 🙌
Oops. Something went wrong. Please try again later
Looks like we are having a problem on the server.
Would you try Oprah's new line of microwaveable food?