People On Twitter Are Honoring Immigrant Heritage Month By Sharing Their Own Powerful Stories
"To every single mom who has had their child taken from them at the border, I am fighting for you."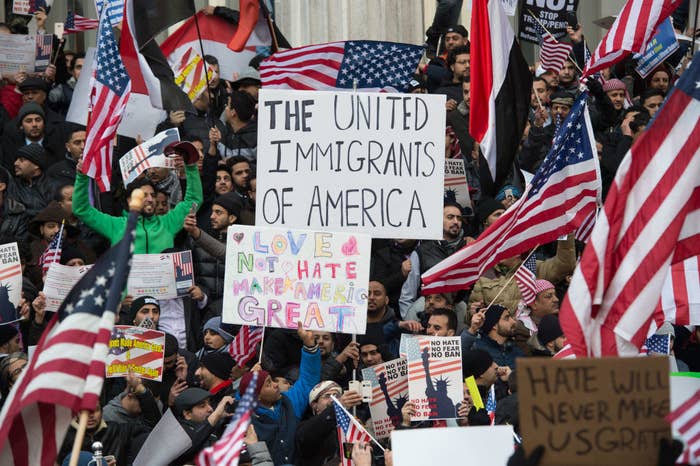 In celebration of this, celebrities like Bellamy Young (Scandal), Javier Muñoz (Hamilton), and Matt McGorry (Orange Is The New Black) are reflecting on their family's immigrant heritage and encouraging others to share their own stories with the hashtag #CelebrateImmigrants.
Here are some of their powerful stories and words of encouragement:
Immigrants are guiding lights.
They persevere.
They understand sacrifice.
They take risks.
They're worth fighting for.
They're proud.
They have dreams and aspirations.
They work hard.
They're mothers, fathers, sisters, brothers, aunts, uncles, partners, and friends.
And finally, they just want a better life for themselves and their families.