Thanks to all our sugar-addicted friends on Instagram, we recently discovered these beautiful ice cream-filled doughnuts and OBVIOUSLY had to try them for ourselves.
So, we made the 40-minute trek to B Sweet in West LA, which (if you live or are familiar with LA) may as well have been on the other side of the planet.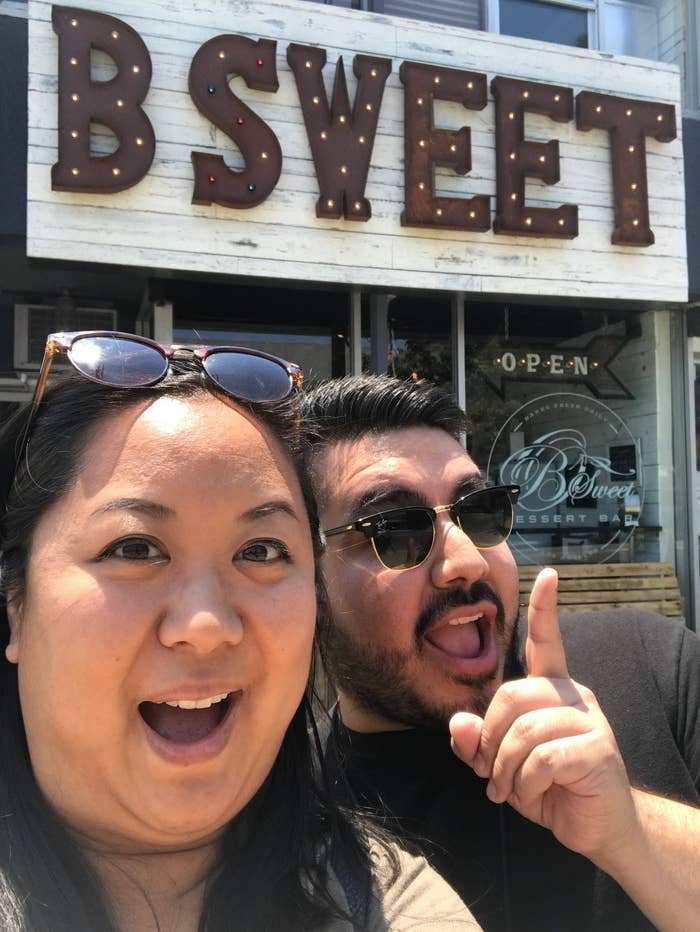 As soon as we got there, we immediately ordered three Halos (that's what they're called) for $5 each because we're extra like that.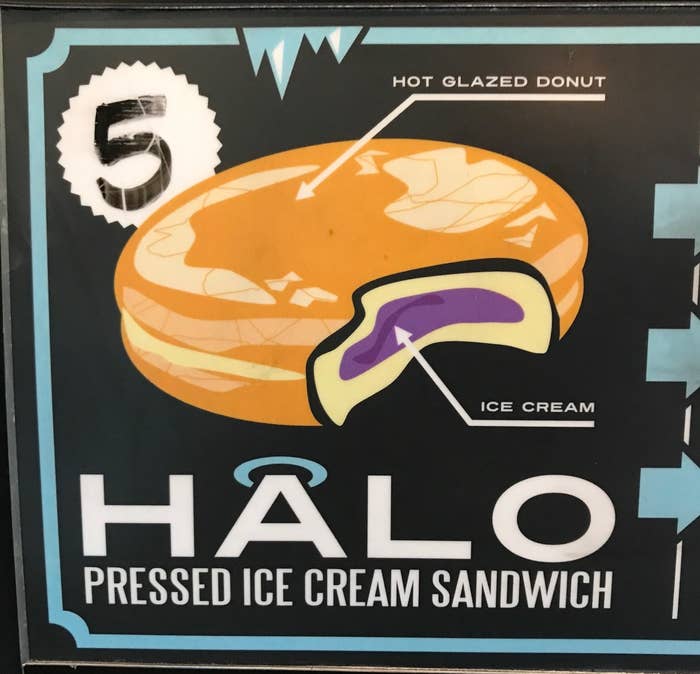 Here's how the magic happens! They first put a big ol' scoop of ice cream in between a delicious glazed doughnut...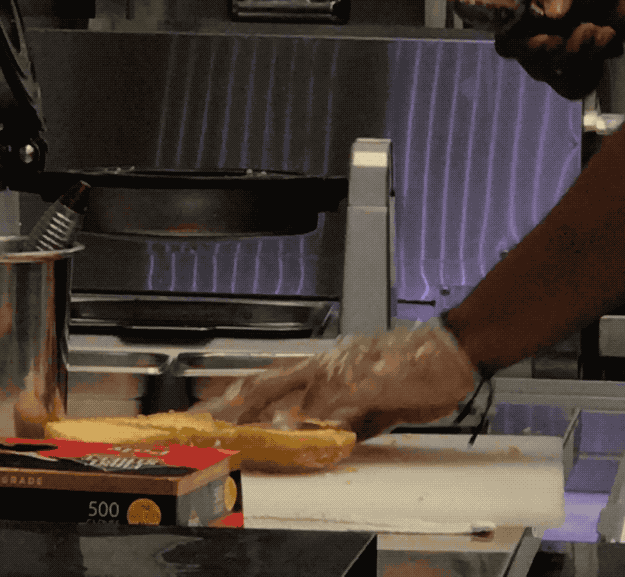 ...and then they heat it up in what looks like a modified waffle maker. Fancy!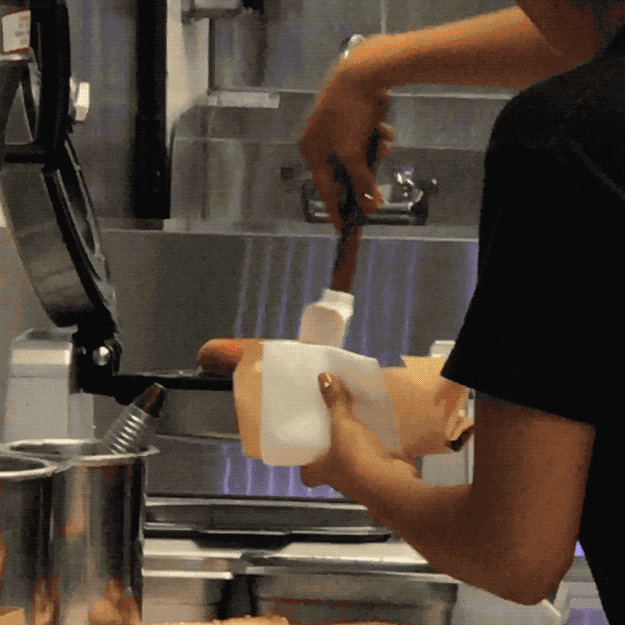 And then BAM! It's ready for you to shove in your mouth.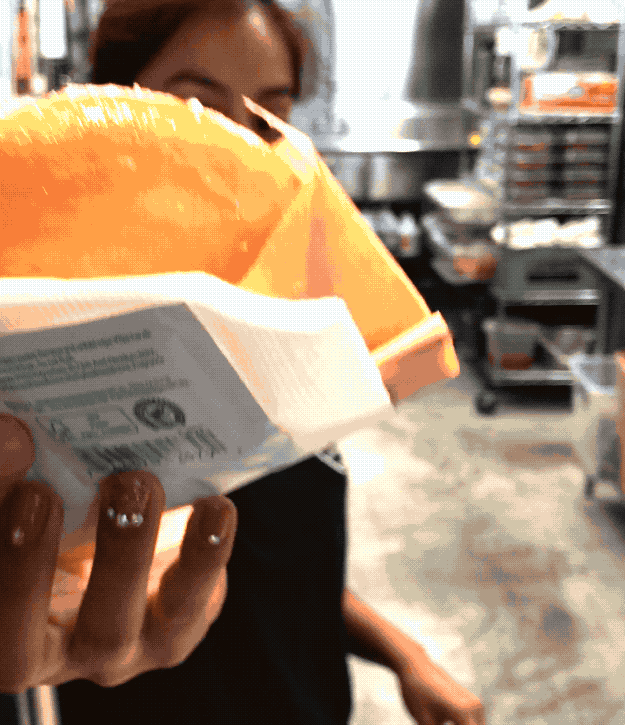 Before trying them, we got a good look at what we were working with.
Pablo tasted the cookies and cream one first and thought, "I'll never look at a doughnut the same way again."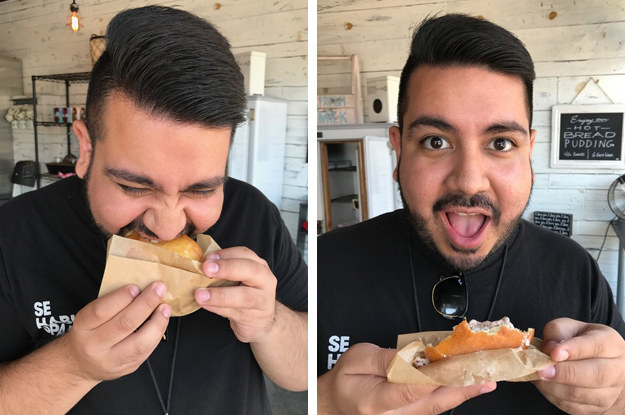 Crystal isn't a big ice cream person, but thought, "HOLY SHIT this is SO GOOD."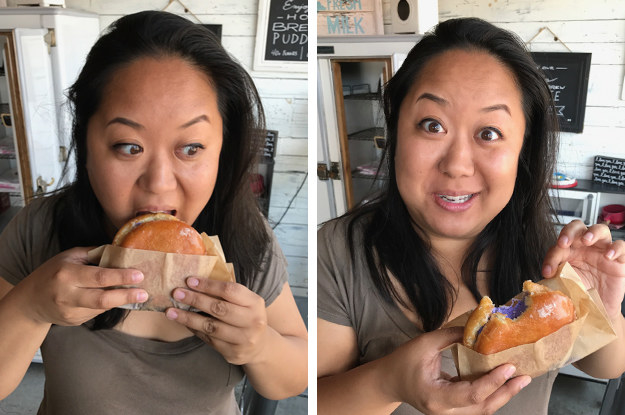 Overall, we feel like these are ABSOLUTELY worth trying if you ever find yourself in LA.