Note: I won't be divulging any plot spoilers, but these photos are obviously from the new season so scroll at your own risk.
If you're one of over 40 million people who've watched (or are watching) the newest season of Stranger Things, you've definitely seen a lot of Chief Hopper.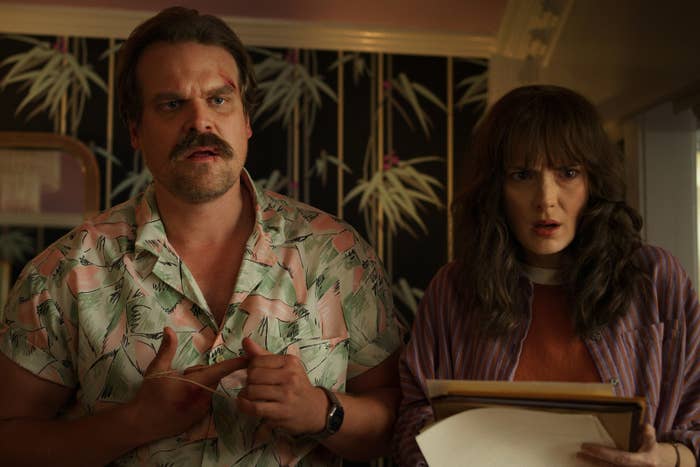 And by a lot, I mean, A LOT. 👀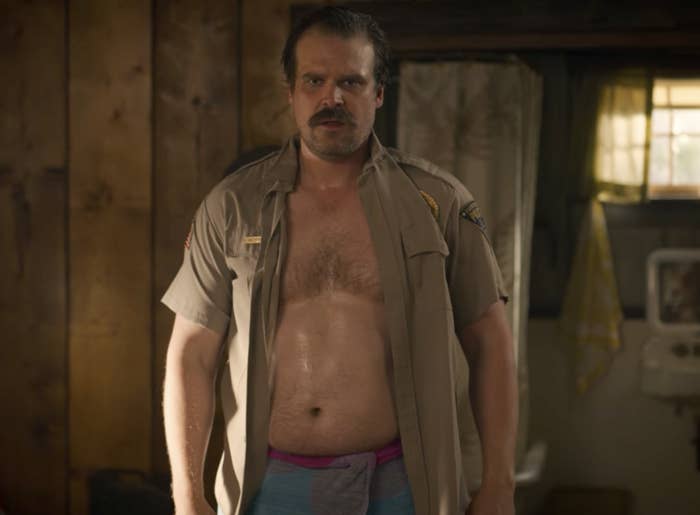 Hopper — played by David Harbour — was giving us all sorts of BDE (big daddy energy) this entire season, so hop with me on this journey into thirstdom and let's look back at some photos and GIFs that'll literally ruin your life.
For starters, we almost got full on naked Hopper had he not caught the blanket in time.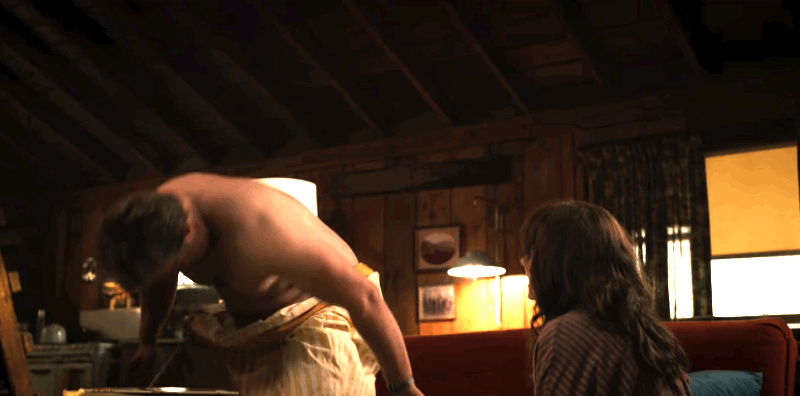 But at the very least, we got a partial cheek view. It may look like a screen full of skin to some, but we know what's there.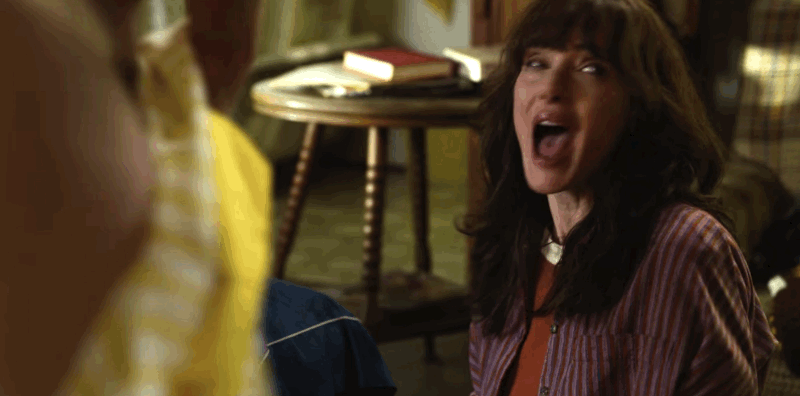 Here's that same view obscured by some jeans. 🍑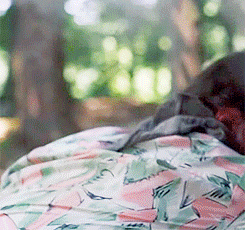 He gave the neighboring trees outside his cabin a shirtless show I would watch any day.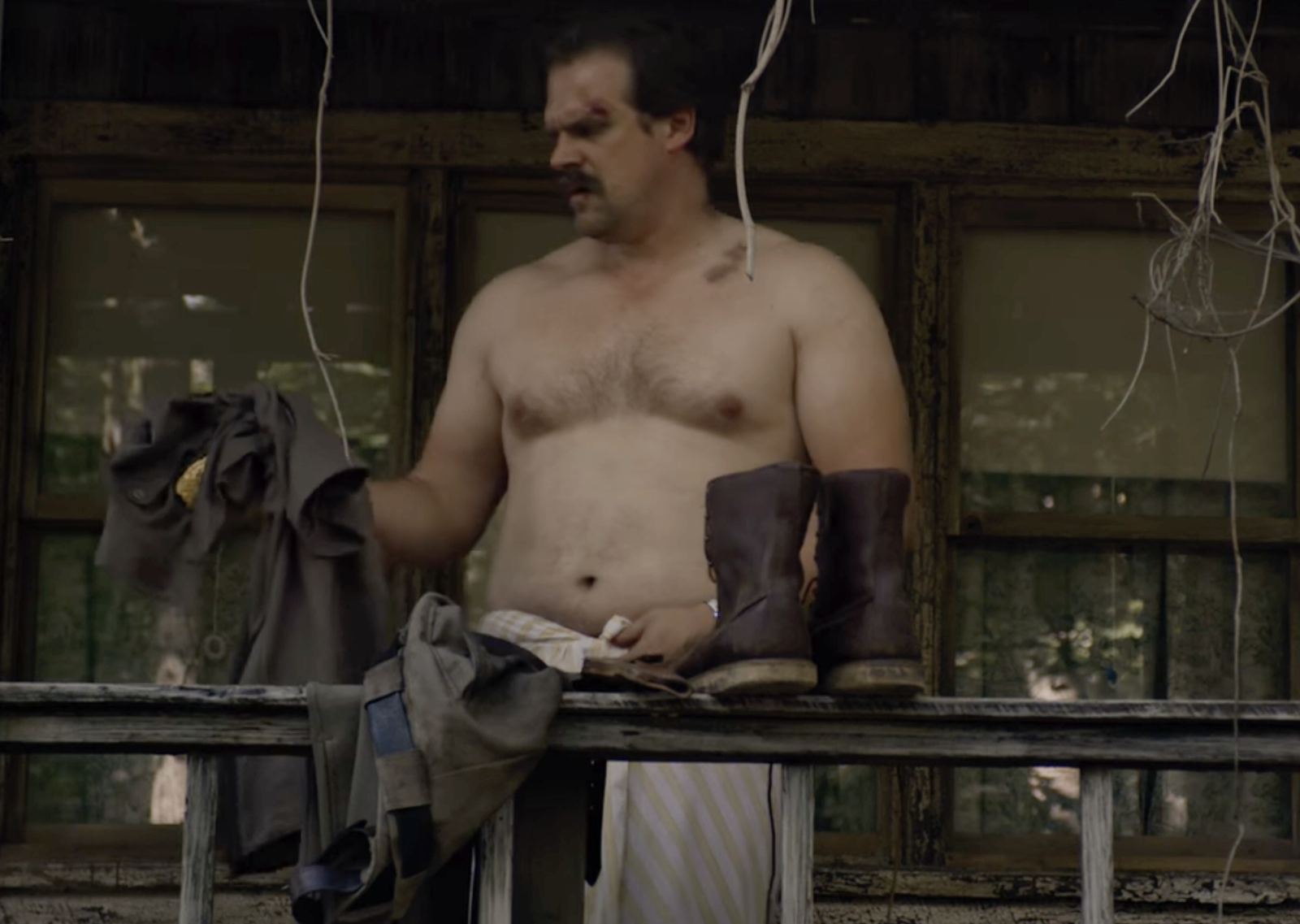 And he made us all wish we could transform into bath towels.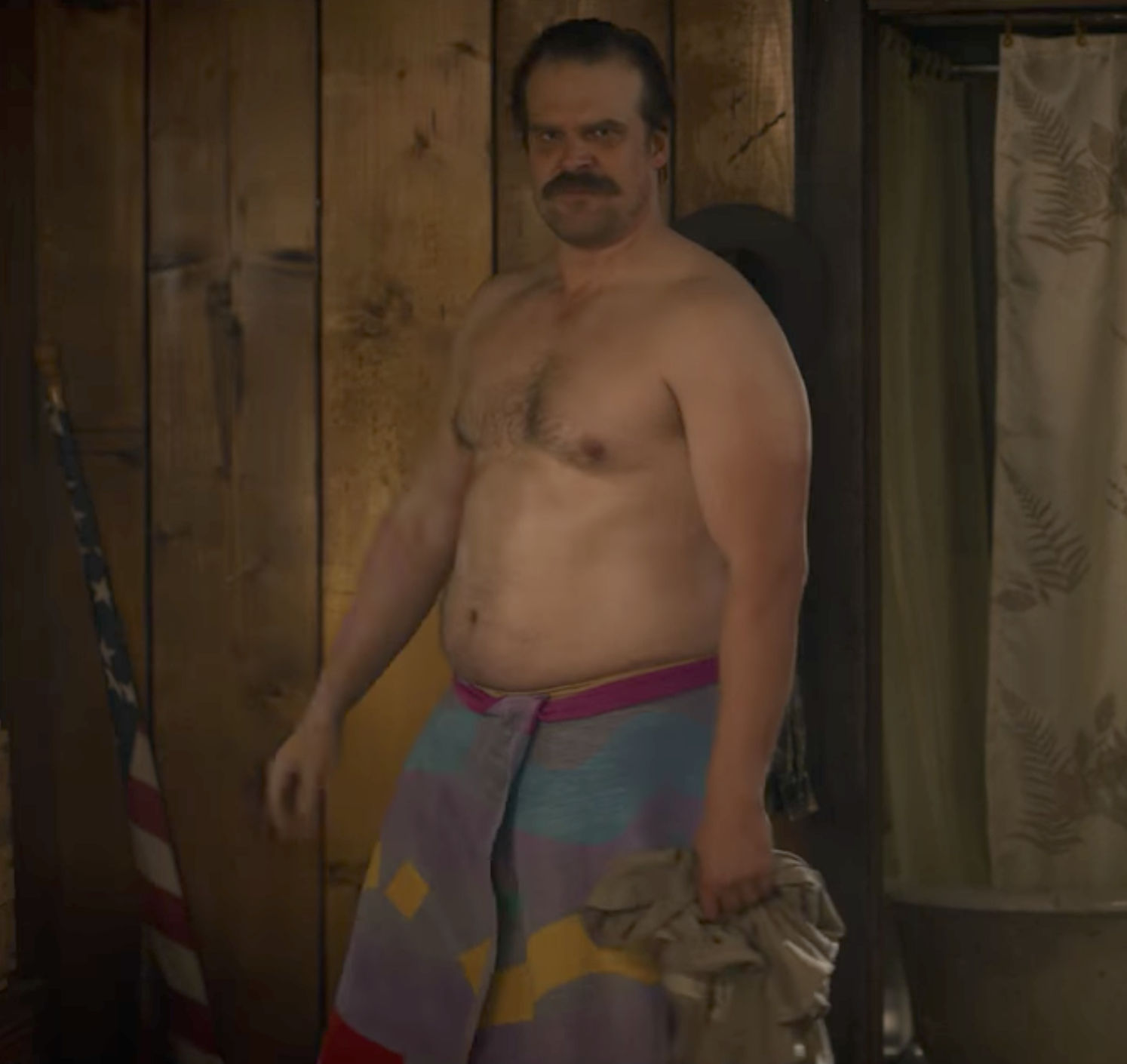 Hell, the dude even made breathing look sexy.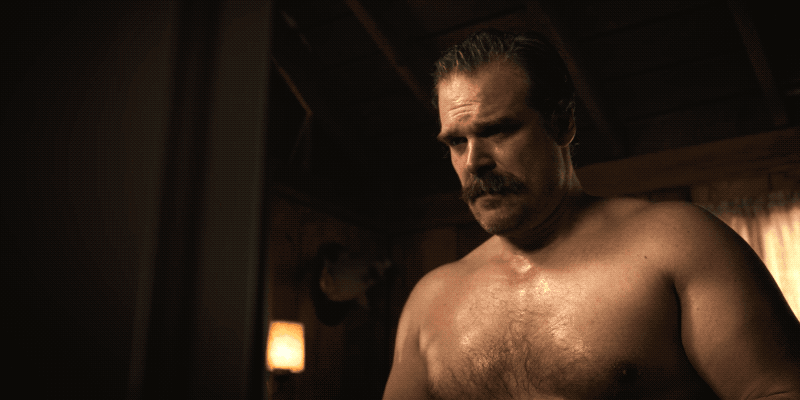 He's also the only man I'll support when it comes to drinking milk straight out of the carton.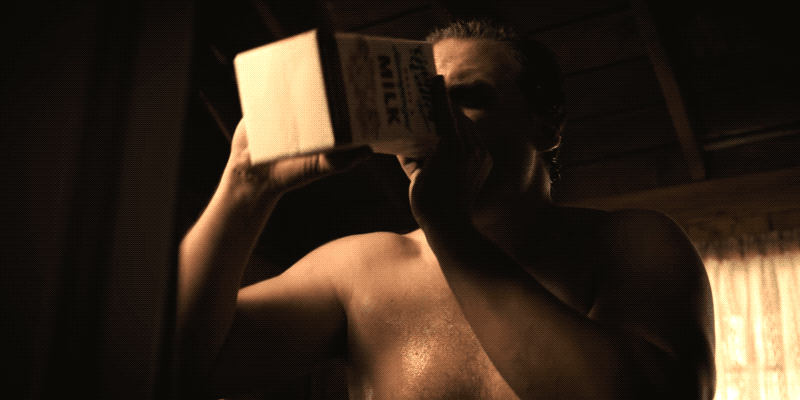 Shirtless scenes aside, Hopper rocked this button-up like the true style icon he never knew he was.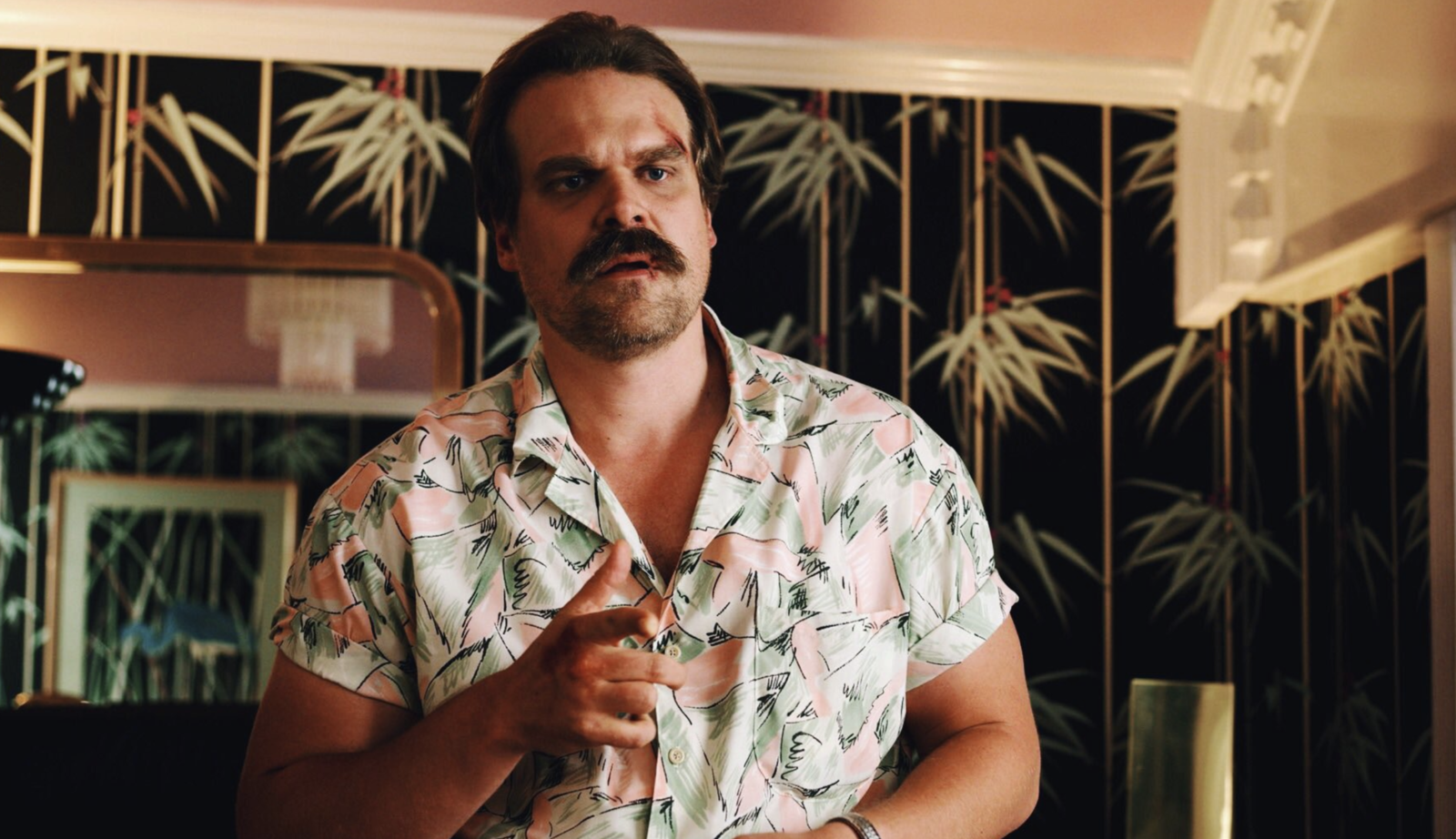 He basked in that neon glow.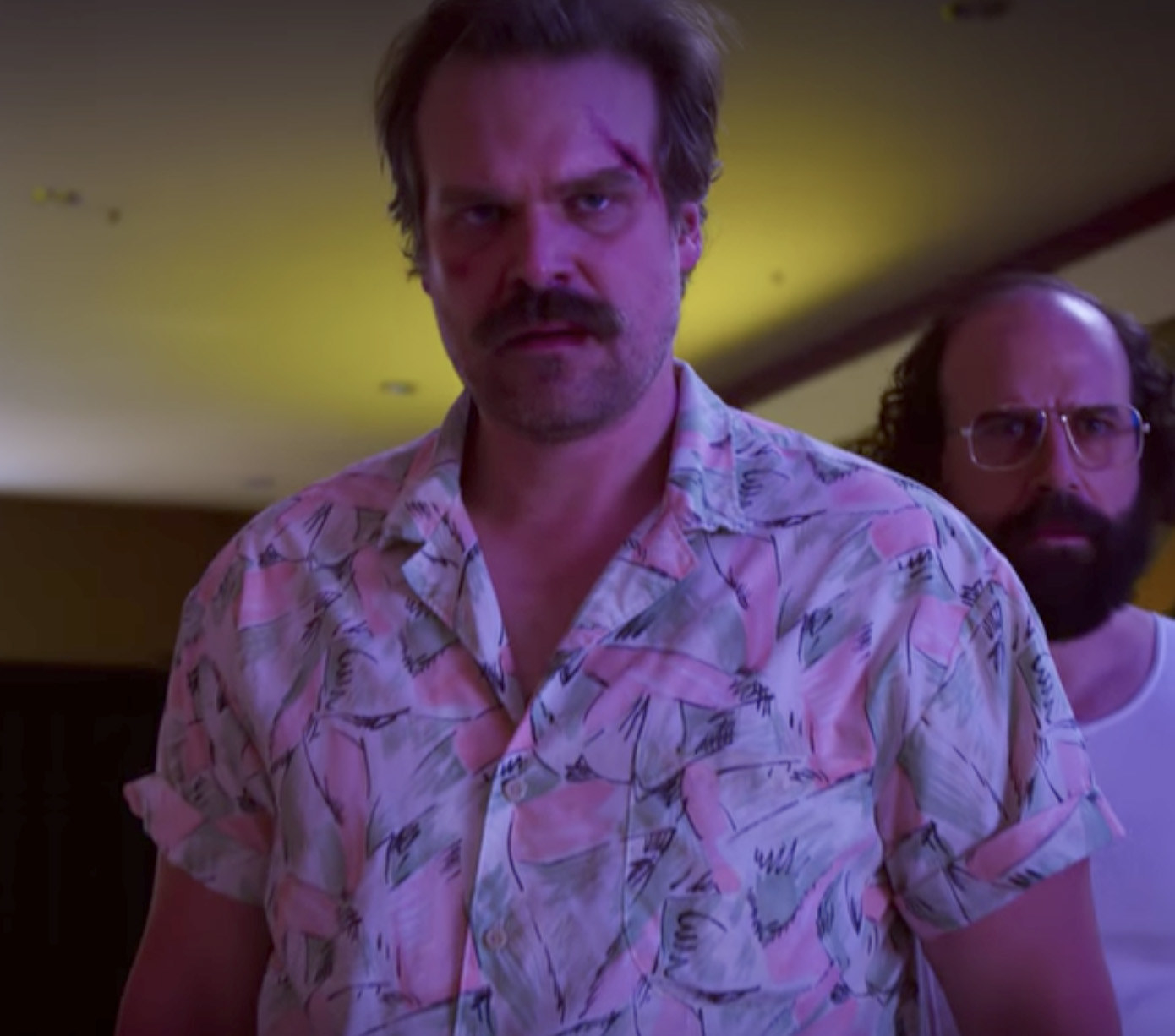 And angrily stroked his beautiful, thick mustache.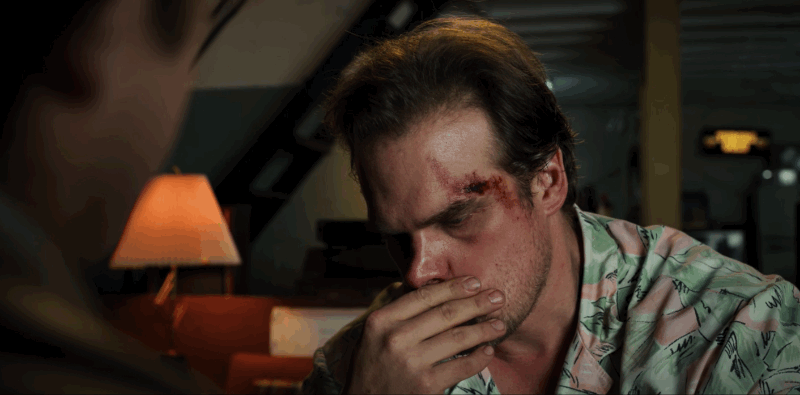 Is it weird to admit that I'm a little turned on by the way he's sitting here?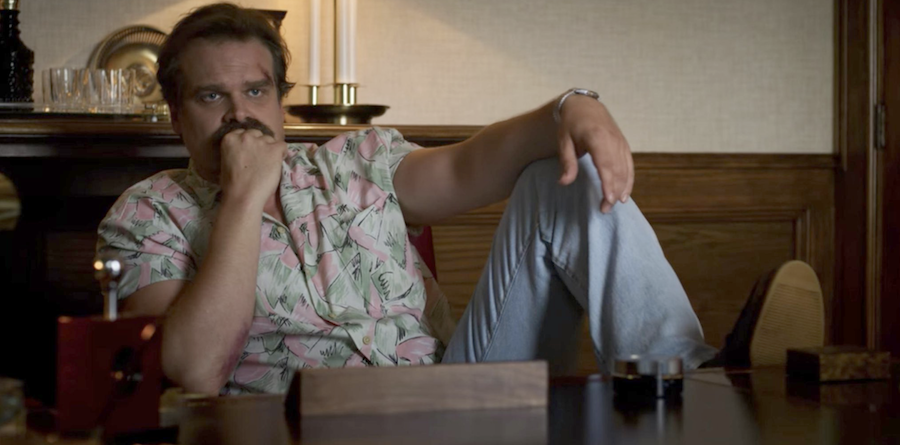 We'd all be fools not to admit we have a crush on this Tostitos-loving man.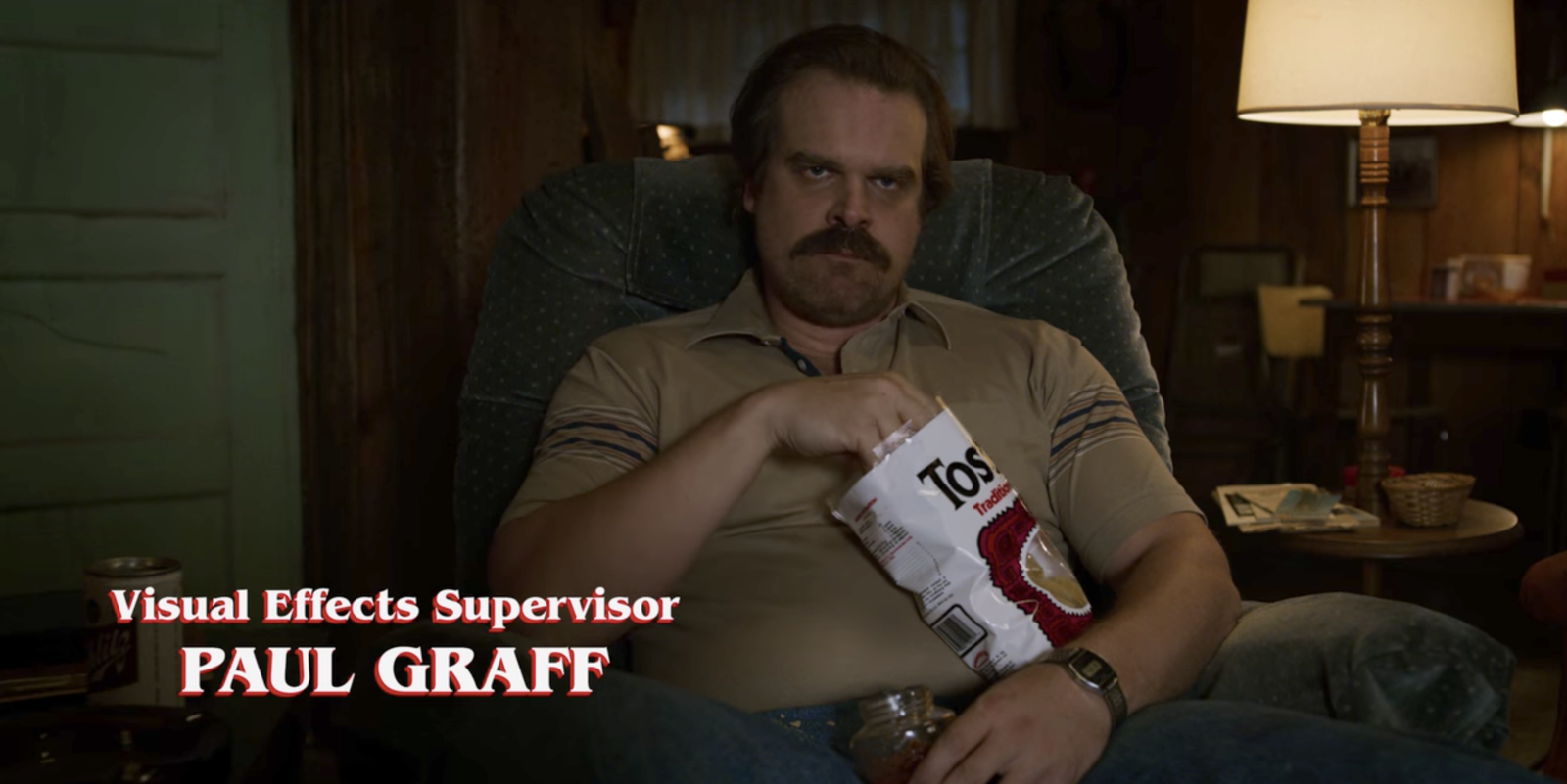 Hopper is a bonafide sex symbol.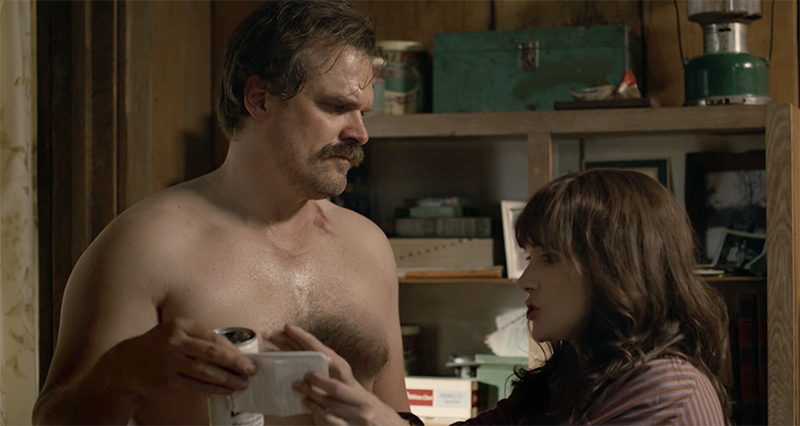 And if you disagree, you're on the wrong side of history.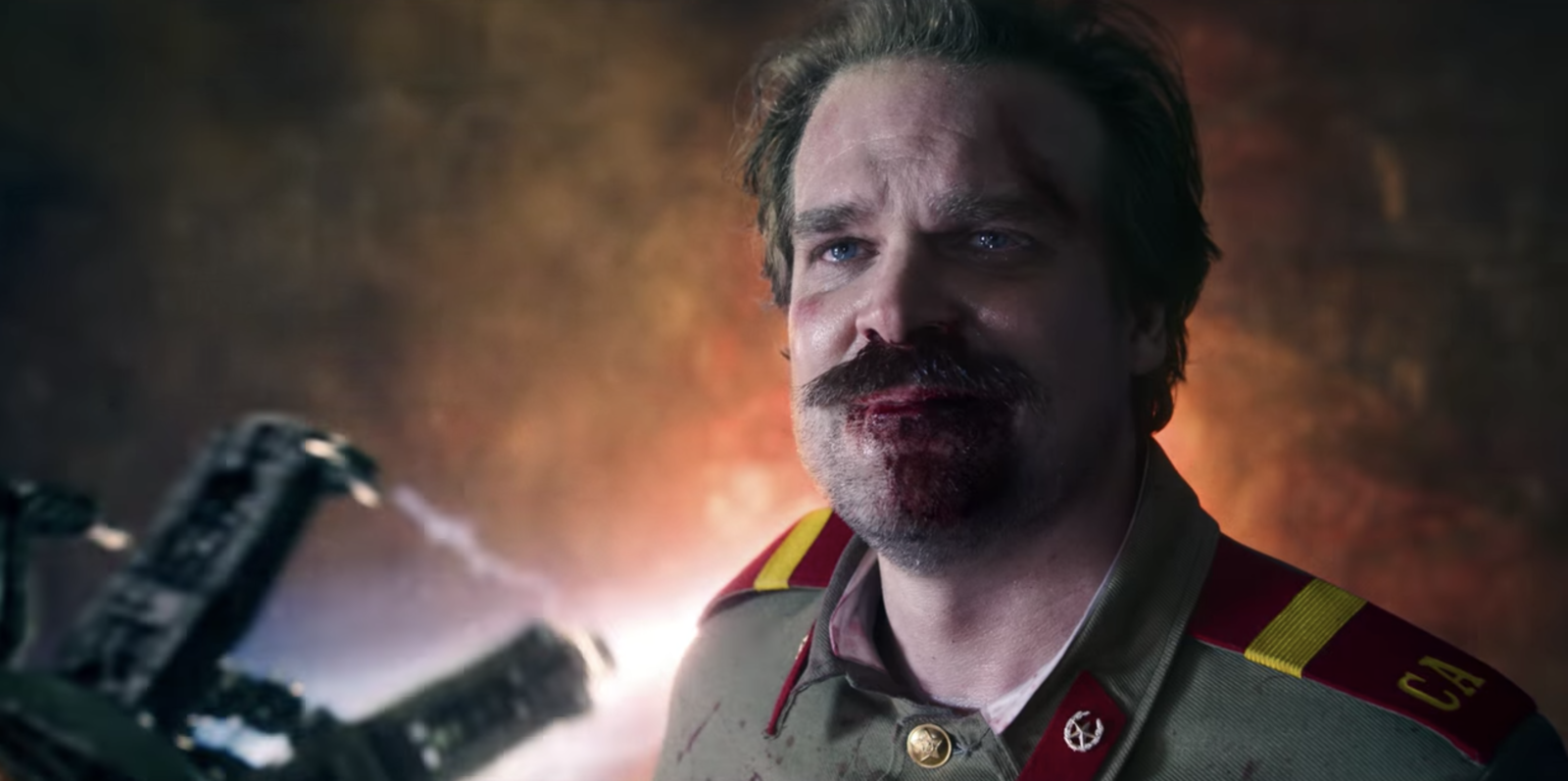 Sexy Hop for life!