In case you haven't already heard, the trailer for Definition Please recently dropped and I honestly can't wait to see it. The film follows Monica Chowdry, a former National Spelling Bee champ whose life hasn't exactly panned out as expected 15 years after her win. She must care for her sick mother while also reconciling with her estranged brother who's home to help their family prepare for the anniversary of their dad's death.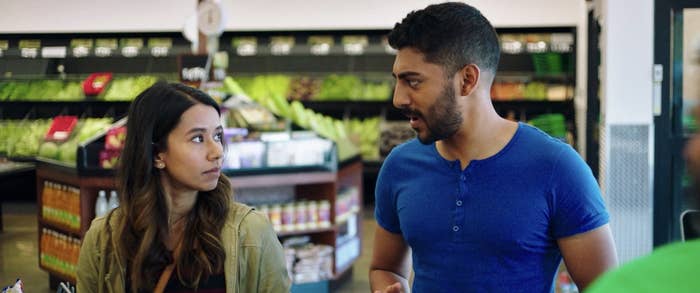 The film was directed, written, produced, AND stars quadruple threat Sujata Day, who you might know as CeCe from The Misadventures of Awkward Black Girl and Insecure.
Given that Sujata wears multiple hats in this film, she told BuzzFeed that she was inspired by the people in her life who've had to build their own tables in order to get the kind of roles and stories they wanted in the world. People like Issa Rae and Matthew A. Cherry.
The original idea for this film first came to her as a sketch while attending a UCB writing class in 2015, but she noted that spelling bees have always fascinated her ever since she won one in fourth grade. She later ended up losing in the first round of Regionals because of the word "radish," but the fascination never left her.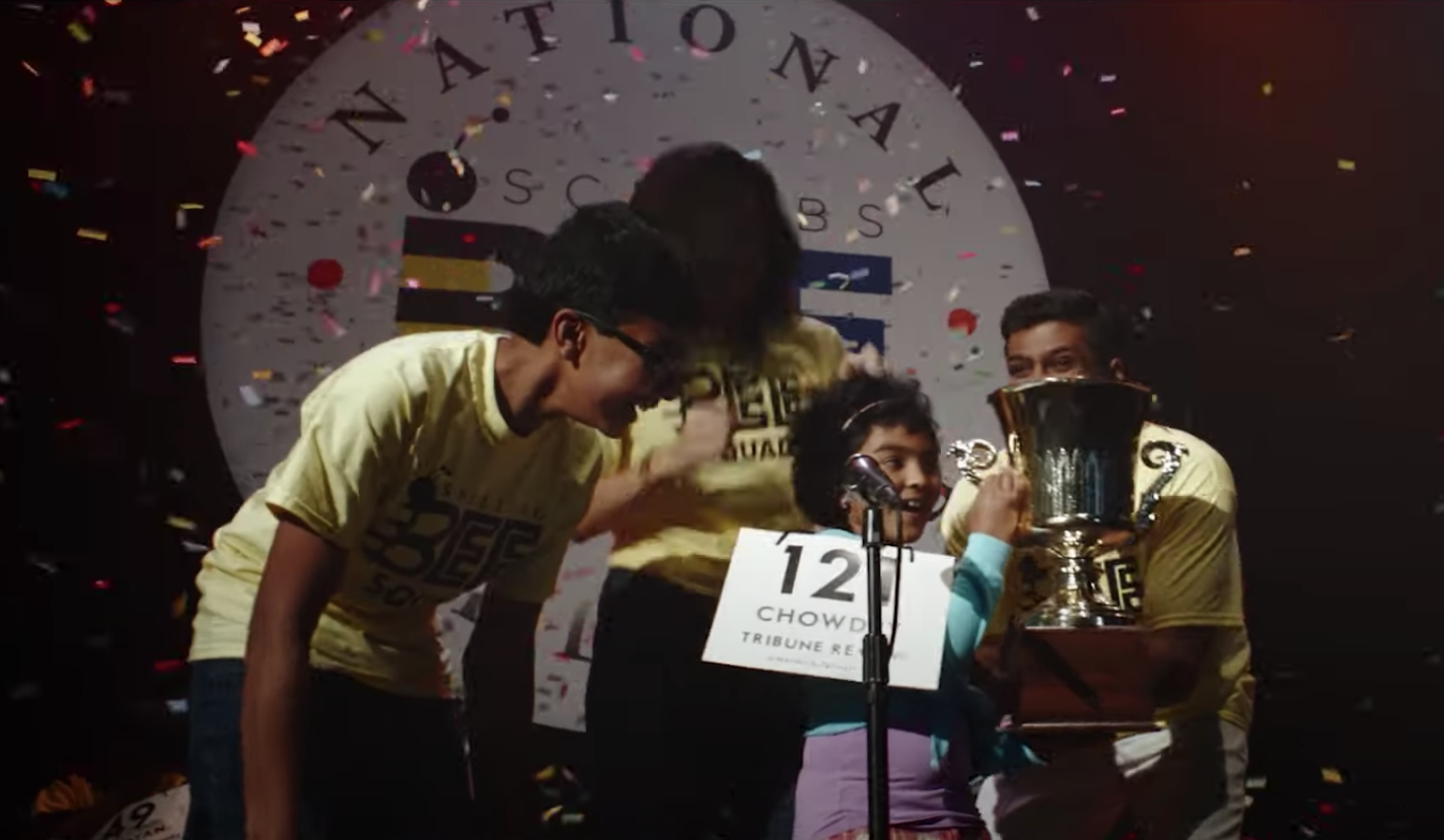 And while "definition please" is a common phrase used in spelling bees, Sujata explained the deeper meaning that this phrase plays in her film:
"Definition please" is one of those questions that a spelling bee contestant asks when they want more time to figure out how to spell the word in their brain, along with, "language of origin," and, "Can you repeat the word?" So in my film, the second meaning for that is, "Who or what defines us?" So for the main character (Monica), how does she see herself? How do other people see her? And how does she see other people? We live through this world and we go through it with definitions, regardless of whether we think we're doing it or not...we're defining people that we meet, and so she is constantly defining her world and the people around her.
Definition Please also tackles the "model minority" myth and how it can affect the mental health of the people it targets most. In the film, Sonny (Monica's brother) has untreated bipolar disorder symptoms, and Sujata felt like this was an important narrative to put at the forefront.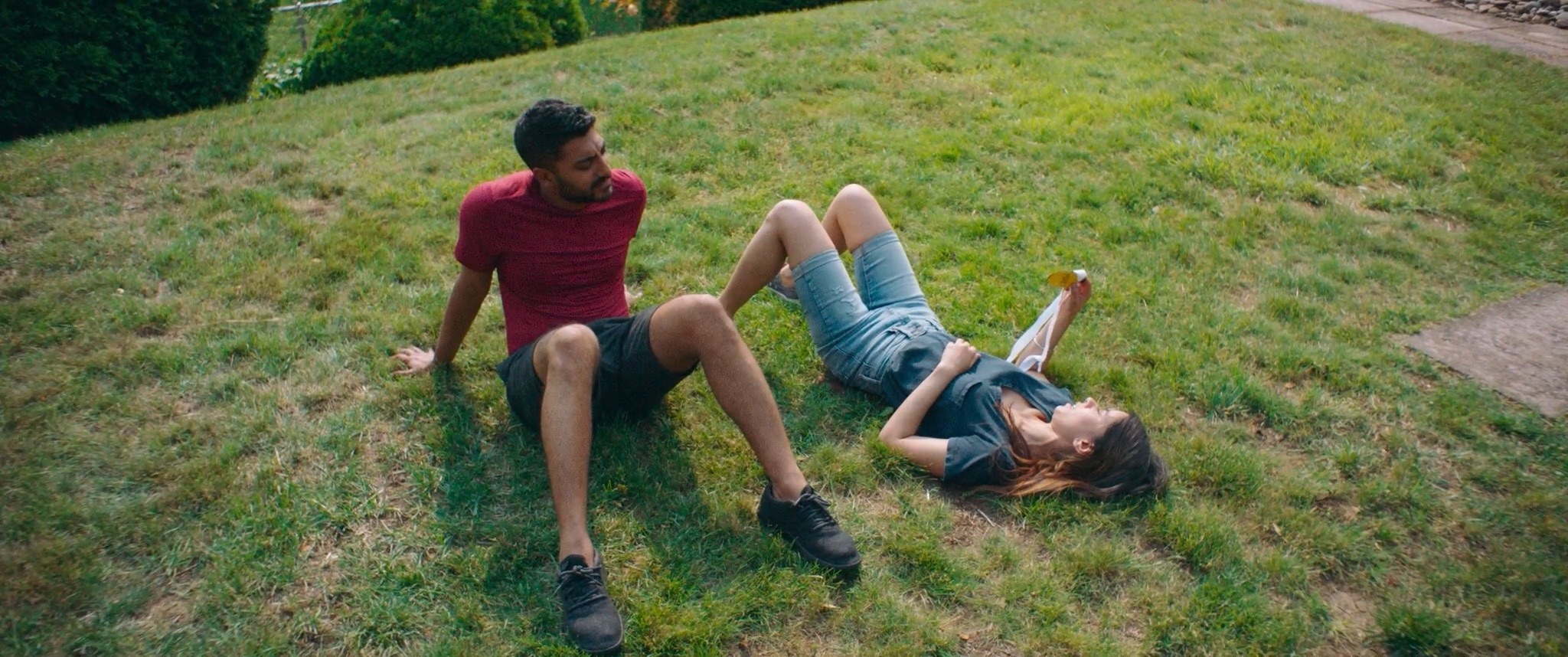 Sonny is played by Ritesh Rajan, who you might know from Netflix's Russian Doll and as the voice of Ken on Barbie Dreamhouse Adventures (yes, he's THE Ken).
He told BuzzFeed that his friendship with Sujata began years prior when they met on a panel and she later asked him to sing alongside her on a spoof of "A Whole New World."
This eventually snowballed into conversations about working together in the future, and when Sujata told Ritesh that she was working on a script, he was ready to help in any way possible. So, when the script was finished, she offered him the role.
He went on to talk about why this project in particular felt special to him:
I feel like a lot of Indian projects today focus on just being Indian, like "Oh, we're Indian, look at us" and this is special, and this is new, but the reality is that there's many other facets that go into the dynamics of storytelling, that's just one part of our lives. Me being an Indian American — that's just one part of my life — and there's a whole other plethora of things that we can explore, and I think that this movie explores that in a really kind of beautiful and thorough way.
And given that the cast is largely Asian and that Sujata was at the helm of it all, it inspired him to better his own performance. He said, "It was really, really exciting and inspiring just to see a female filmmaker just not rely on anybody. The only person she relied on was herself. She got the money together, she did all the work, and it really inspired me to make sure I was doing my homework and that I was bringing a great performance to make her proud and make the community proud."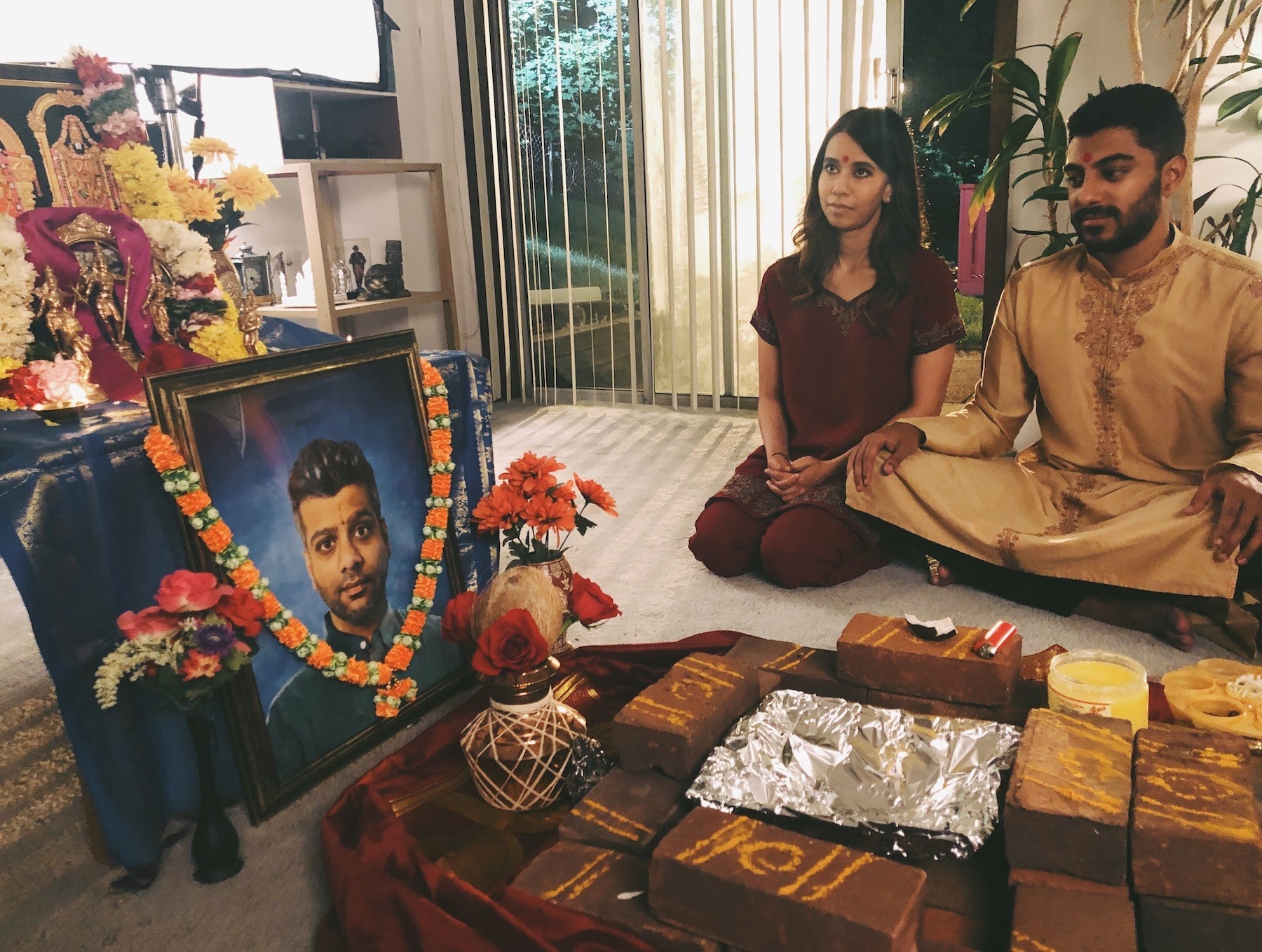 Speaking of the cast, if you watched the trailer, you may also notice that the film stars other familiar faces, like Jake Choi from Single Parents and The Sun Is Also a Star...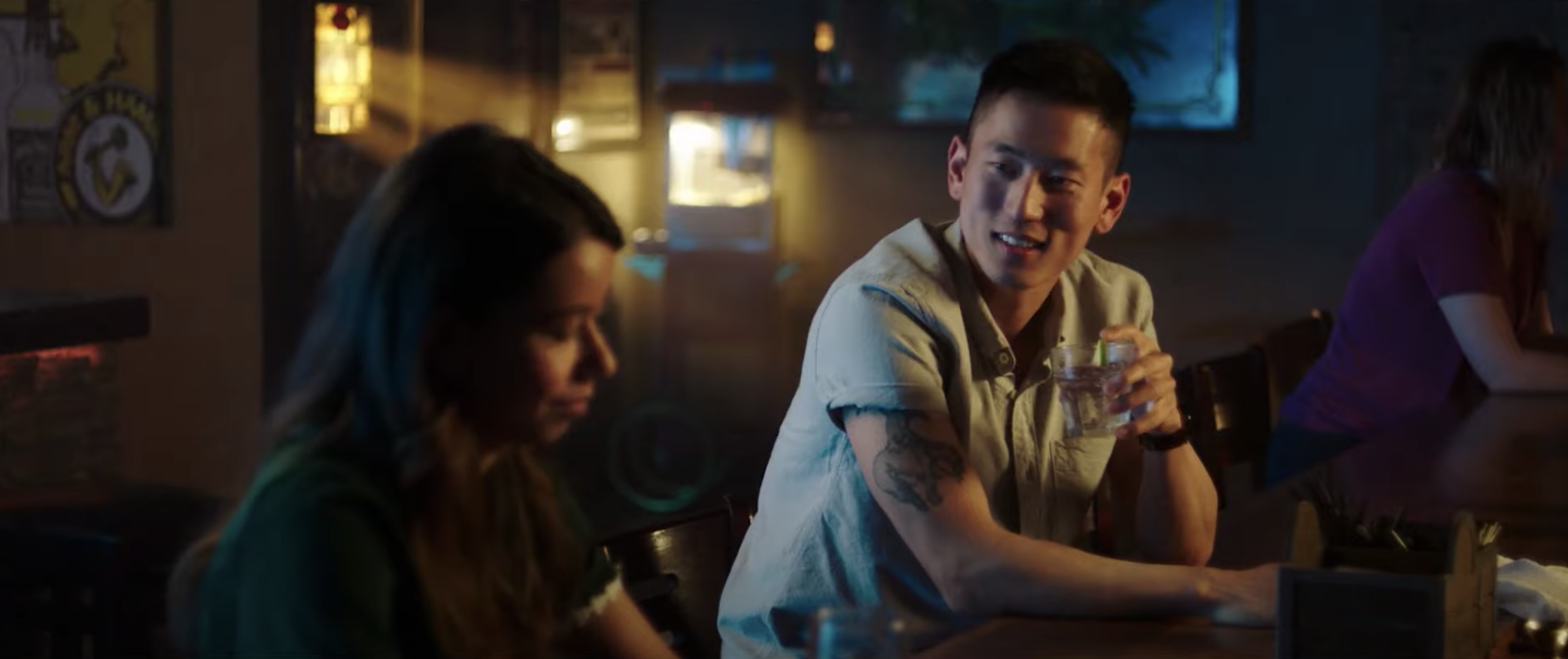 ...Lalaine Vergara-Paras from Lizzie McGuire...
...Parvesh Cheena from Crazy Ex-Girlfriend and Outsourced...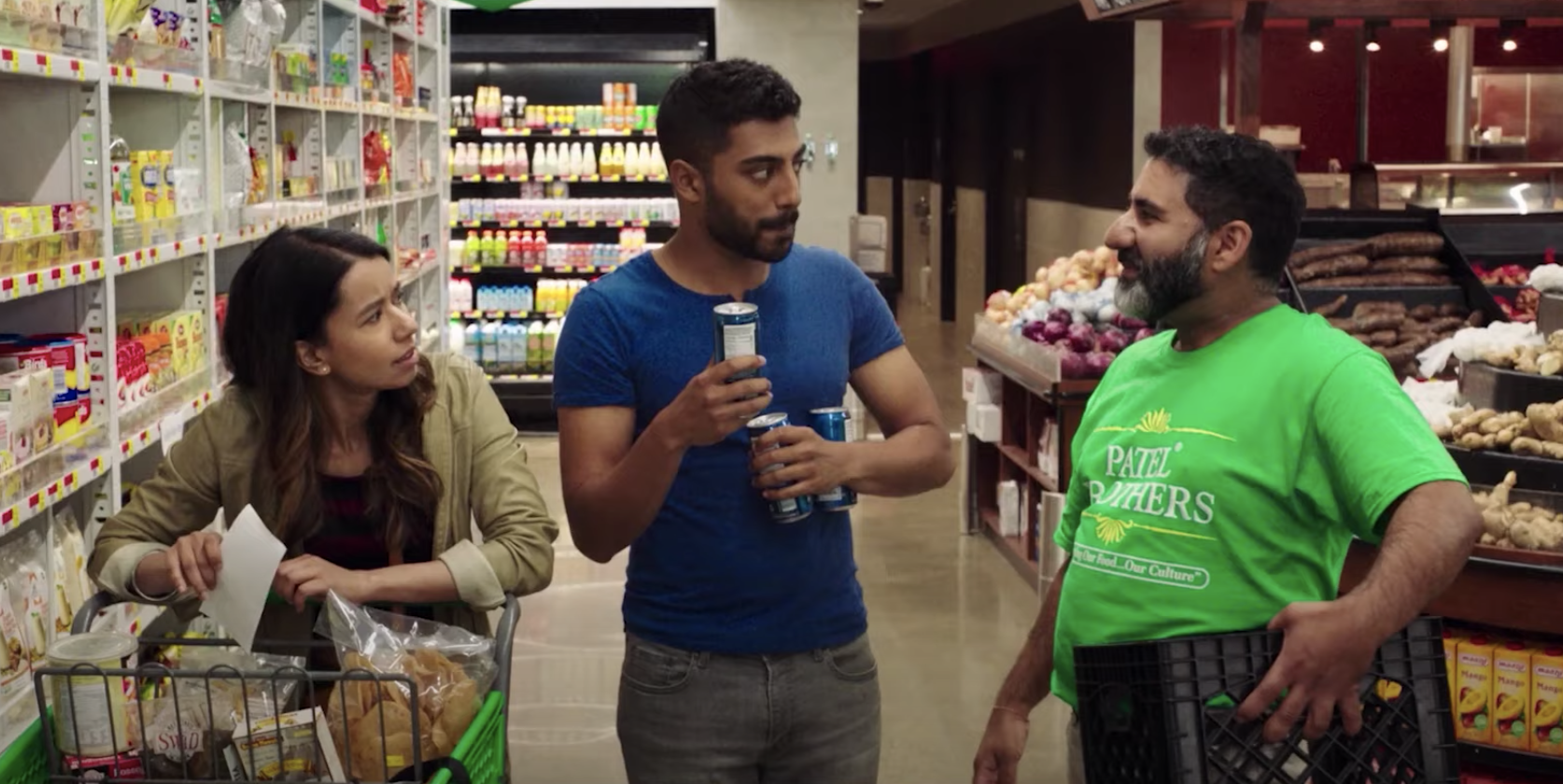 ...as well as other fabulous actors. Needless to say, viewers are excited to have this film in the world:
And when both Sujata and Ritesh were asked what they hope viewers take away from this film, Sujata said:
I hope viewers feel empathy for people who may not look like them. I think in this time right now where we're so isolated from other people, it's an important moment to consume content that makes you feel connected to other human beings. For me, I wanted to make a very American story with a South Asian American cast because I had never seen that before. I want audiences to realize that we're all in this together, and we all have the same wants and desires and conflicts, whether it's in our family or in our career, or in our hopes and dreams. I would just love audiences to feel empathy and appreciate that we are all part of a global species.
And Ritesh said:
I just hope that they enjoy the movie. I hope they can find a piece in the film they can relate to and that hopefully grows on them, whether that means reaching out to a family member or maybe taking their mental health more seriously, or the mental health of others more seriously, or just seeing Indian people as not just Bollywood and big weddings and all of that kind of stereotypical stuff. We are multi-faceted, deep human beings just like everybody else and we don't need to play sidekicks, or characters, or sort of this kitsch stuff. We can stand on our own as a community, and that goes for the entire Asian community. We have a very diverse cast and we hope that that helps inspire the next generation
The film does not have a release date yet, but is currently screening on the virtual film festival circuit.