Cardi B is no stranger to sharing adorable pics of herself as a kid.
But when this photo of a lil' five-year-old Belcalis re-surfaced, Twitter user @FendiVersace added a hilarious caption to go along with it:
Cardi herself added fuel to the fire by sharing the tweet on her Twitter and Instagram with these captions: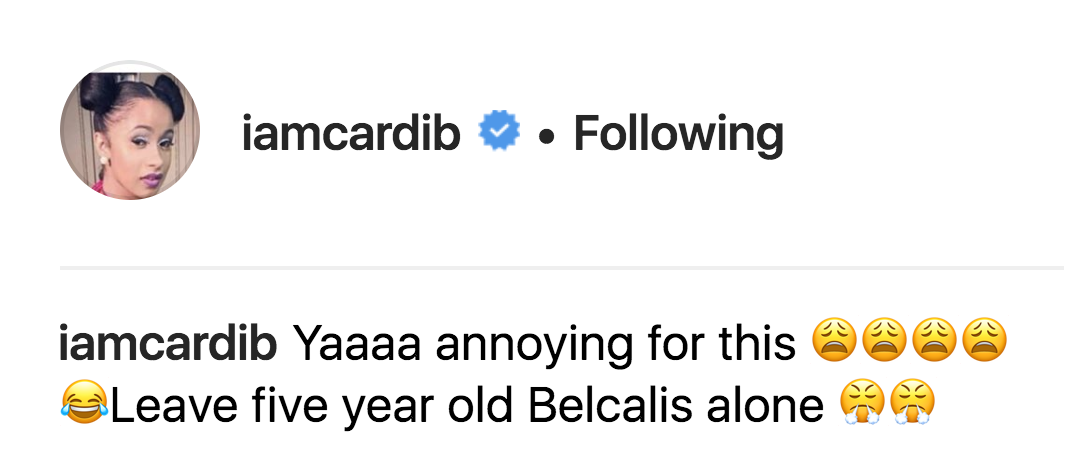 So naturally, people did the opposite and thus a new meme was born. Here are some of the highlights:
1.
2.
3.
4.
5.
6.
7.
8.
9.
10.
11.
12.
13.
Cardi is the gift the keeps on giving. 😂