It's a normal day at the Pawnee, Indiana, Parks and Recreation department. Jerry is quite clumsy, and has a tendency to, well, ruin everything. He rarely makes decisions, and when he does, he makes the wrong ones. Leslie has hired you to make sure that Jerry doesn't single-handedly ruin the parks department today.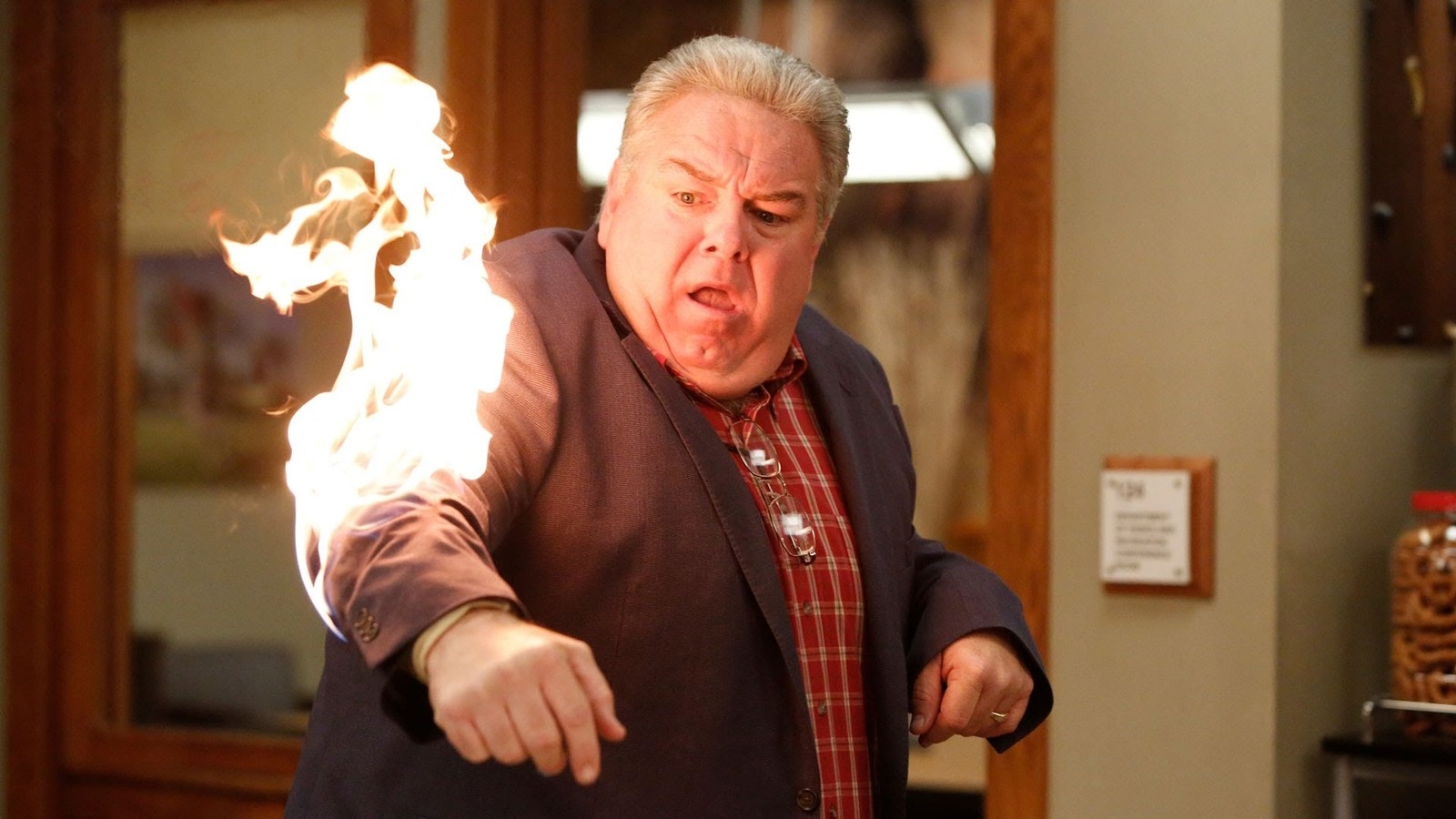 Jerry's first task of the day is to make coffee for the office. What do you do to help?

NBC

Make it for him, but let him take credit.

Have him go around and ask everyone what kind they want, then have him make it.

Via NBC

Let him make it, but first have him write an apology letter for when he inevitably screws up.

Via NBC

His next challenge is to give a presentation on Ramsett Park. What do you do to prepare him for this big moment?

NBC

Give him a motivational pep-talk and just hope for the best.

Tell him that no one will take him seriously if he farts during his presentation. That's good advice, right?

Quiz him on all of the facts he should have memorized.

Via NBC

Be honest and tell him how low everyone's expectations are of him.

Via NBC

Next, Jerry has to eat lunch. What do you do?

NBC

Feed him with your own dang hands.

Um... he can eat all by himself. Right?

Via NBC

Invite Gayle over to eat with him, to make sure everything goes right.

Via NBC

Here is your big test: Jerry says he has to go to the bathroom. How do you handle the situation?

NBC

Is this a joke? Let the man do his business!

Let him go, but stand outside of the door so you can go over a checklist of things he should have done while in there.

Let him go, but make sure he isn't a mess when he gets back to the office.

Via NBC

Tell him that you don't care what he does. He's a grown man, for Pete's sake.

Via NBC

Lastly, Jerry needs to address envelopes for an upcoming parks gala. What do you do?

NBC

Hand him each envelope to speed up the process.

Let him do it himself and go home.

Address all of the envelopes for him, because you let him do the first one and saw how poorly he did it.

Via NBC

Stay with him until he gets the hang of it, because he gets overwhelmed easily.

Via NBC
This post was created by a member of BuzzFeed Community, where anyone can post awesome lists and creations.
Learn more
or
post your buzz!