It all began with one romantic opening line...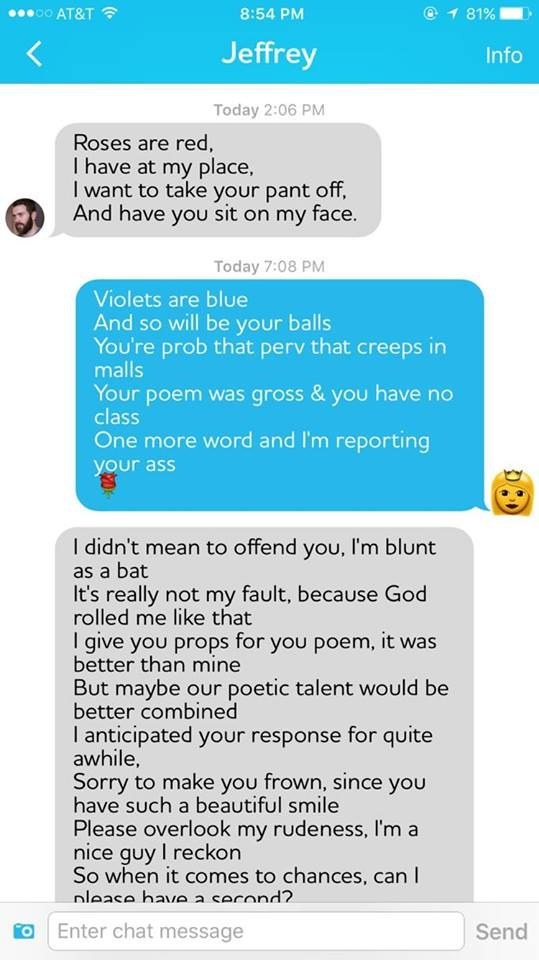 A mic was then dropped...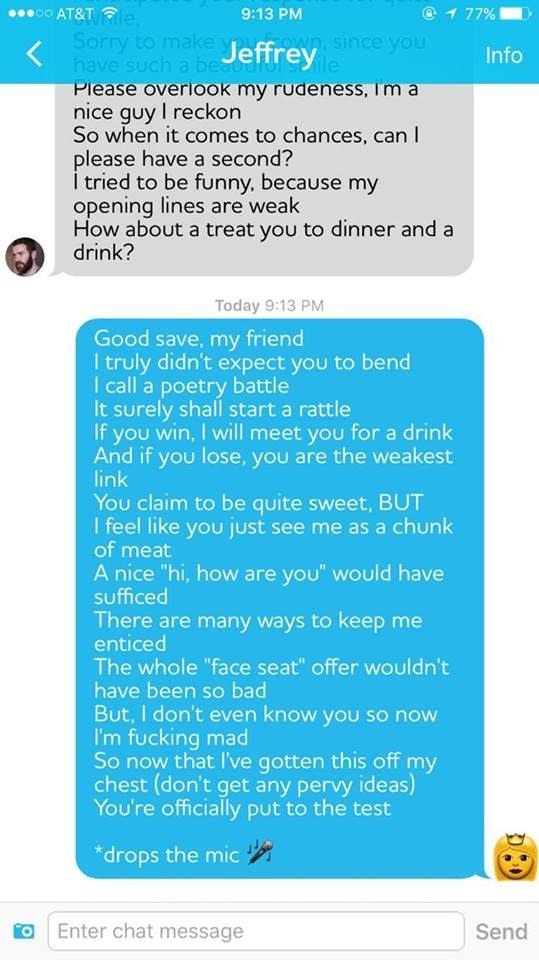 The mic was then kindly picked up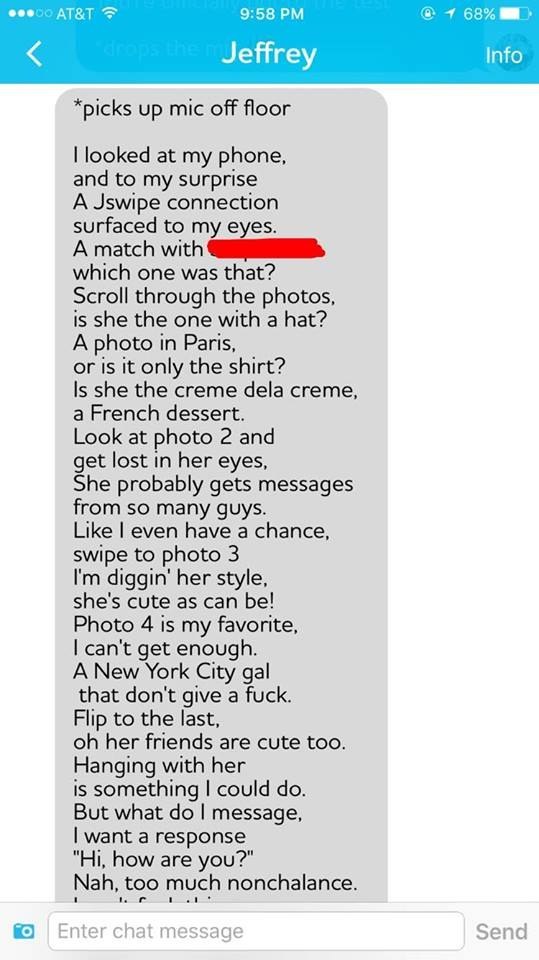 Alright Jeff we see you, boo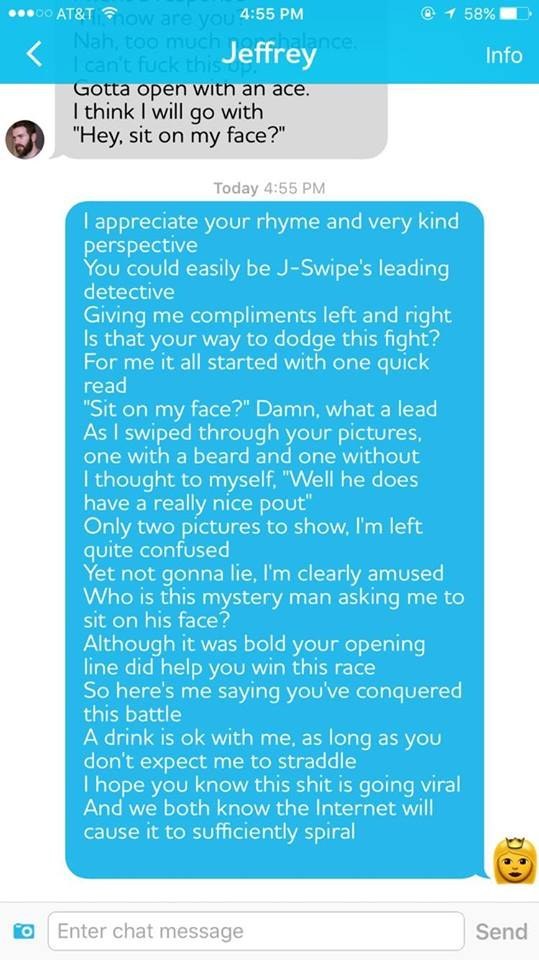 Then J-Swag gave us some visuals to digest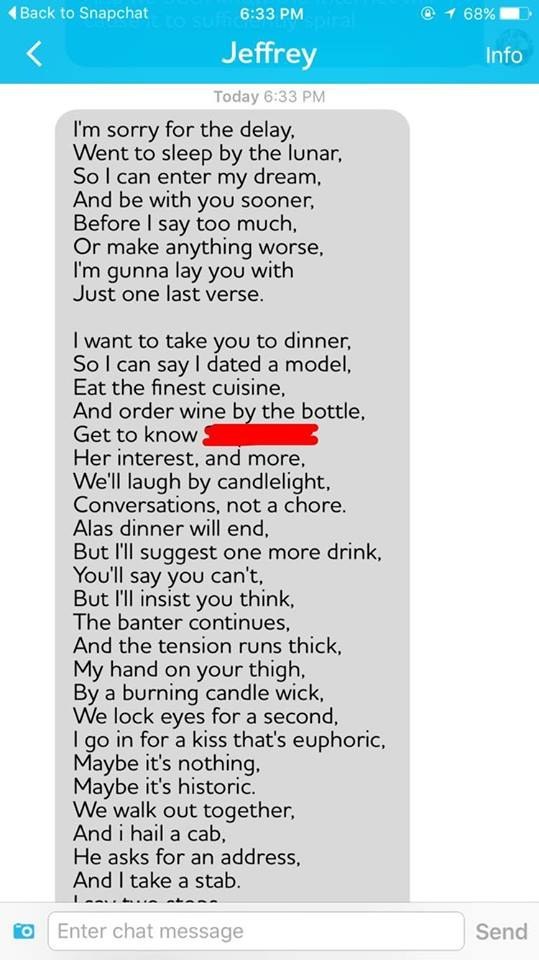 NOW HERE'S THE PLOT TWIST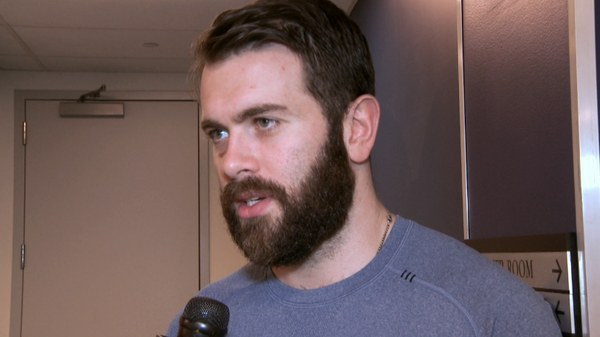 YUP, A CATFISH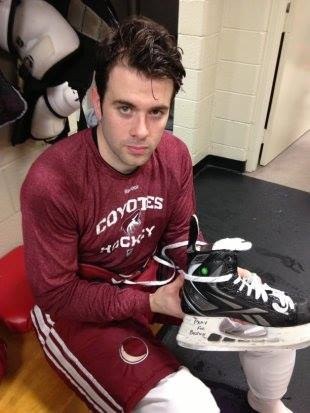 So what did Poetic Princess do?!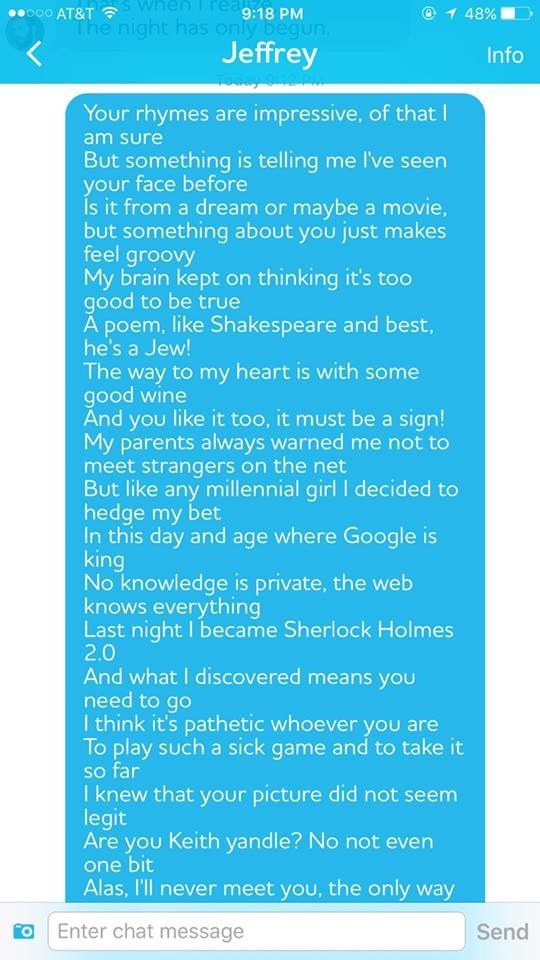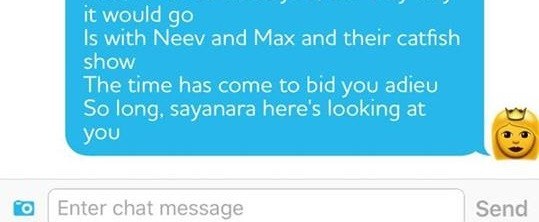 After the message was sent, our dear friend Jeffrey either de-friended the poetic princess or deleted his account. We aren't sure who he is or what would have happened if they met, BUT there's no doubt that the interaction was well worth this epic conversation to show. Did Jeff want to murder the poetic princess? The world will never know.
This post was created by a member of BuzzFeed Community, where anyone can post awesome lists and creations.
Learn more
or
post your buzz!