Alright, one of my favorite things is seeing behind-the-scenes photos and videos from the set of any Marvel movie.
I mean, how can you not love seeing the female Avengers hanging out and eating lunch with Iron Man?!
So you can imagine how amazing it was when I came across a Spider-Man: Far From Home video that shows how Tom Holland has to drink water while wearing his Spider-Man costume.
Like, what the heck is going on here?
Speaking to Entertainment Tonight, Tom described how this straw contraption works, saying:
Basically, my eyes in my mask, they clip off. They come off, 'cause they're glass, and obviously, the suit is fabric, and they need to clip in. And what I can do is I can take my left one out, and there's a little thing I pull out, and then I put a tube, a squeezy tube, down into my mouth, and then I can drink from a bottle.
Basically, once Tom is in the Spidey suit he takes it off as little as possible, so this is the solution.

Tom also said that he's figured out a way to eat snacks too, saying, "I found out is that if I push the mask forward, I can now squeeze gum and stuff down the eye hole. I've had a Kit Kat in the suit now."
Zendaya recalled watching a young fan catching Tom drinking with his costume on and his expression was priceless.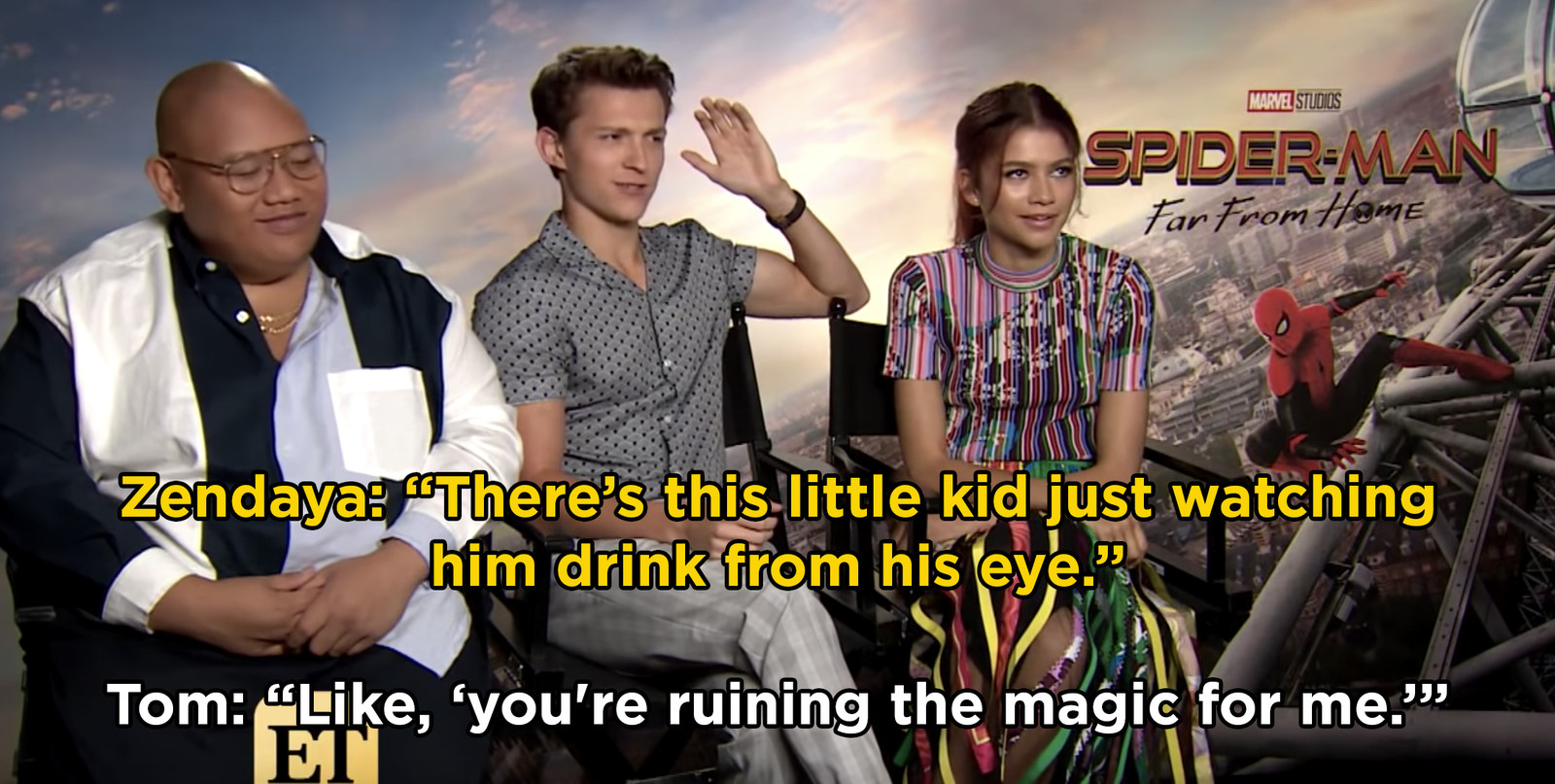 Tom has previously said that he thinks he has the hardest costume in the Marvel Cinematic Universe and honestly, I agree with him now.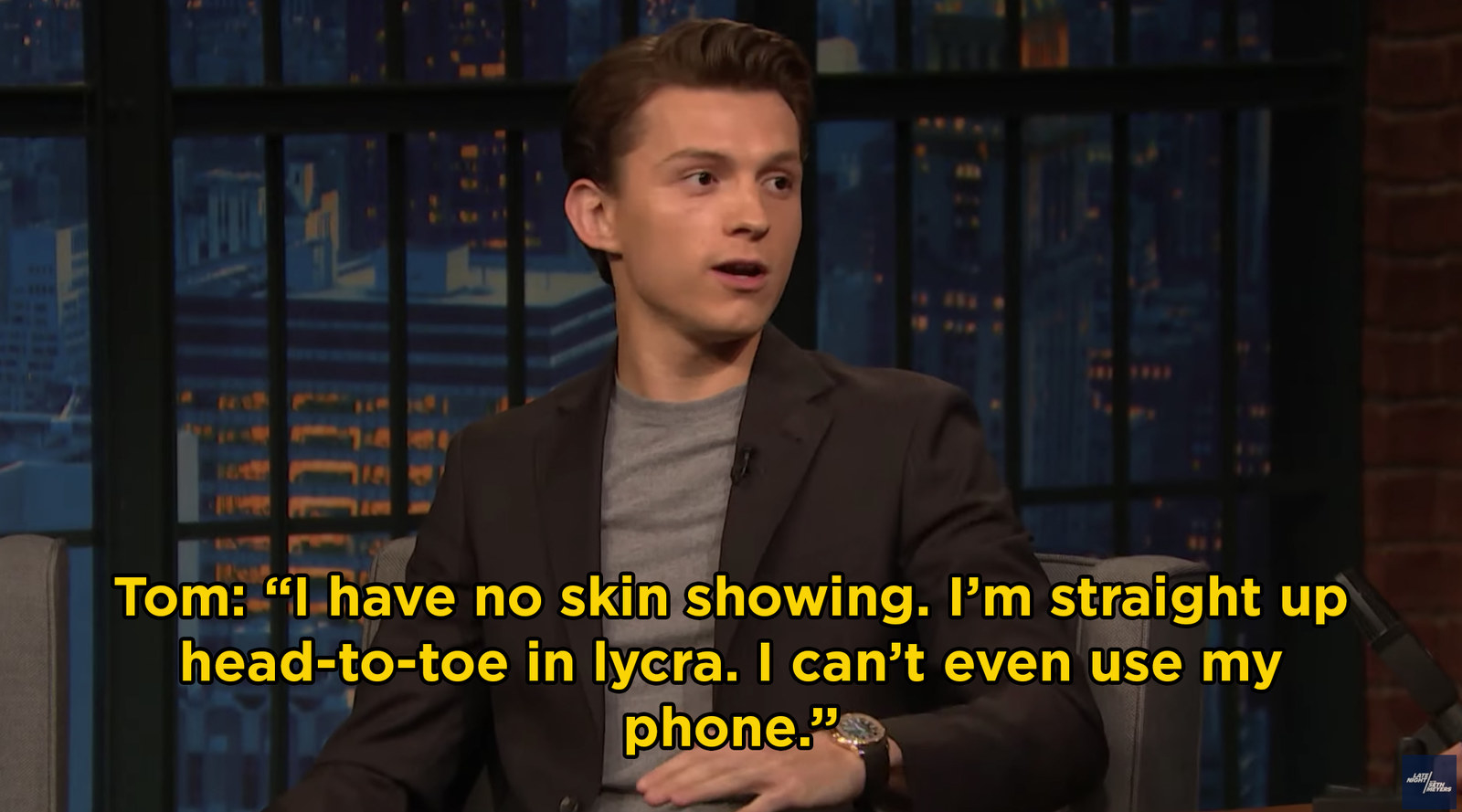 Basically, I just want to know how someone gets the job of helping Tom use this contraption because I'll volunteer!