1.
When she thanked all the women who have helped her get to where she is now: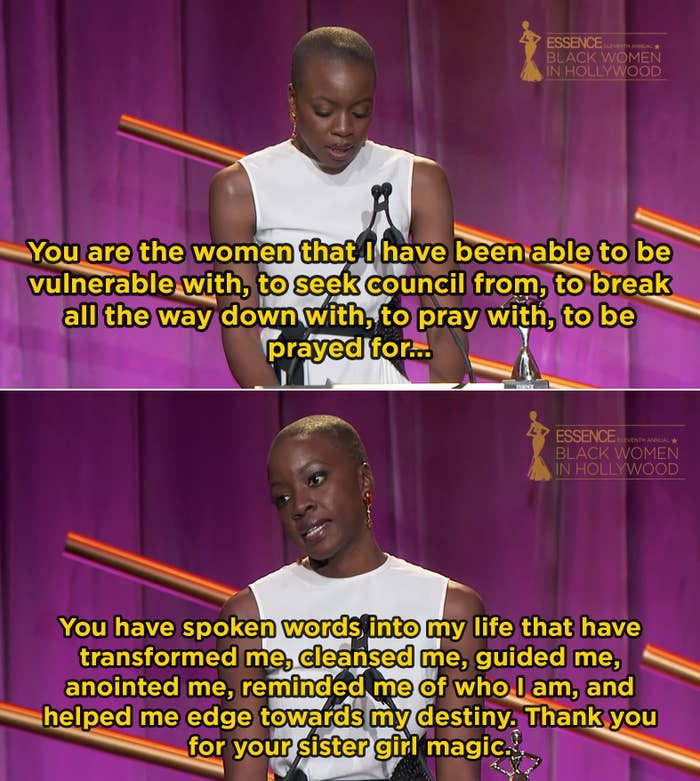 2.
And then, when she channeled Okoye and empowered an entire room of strong women: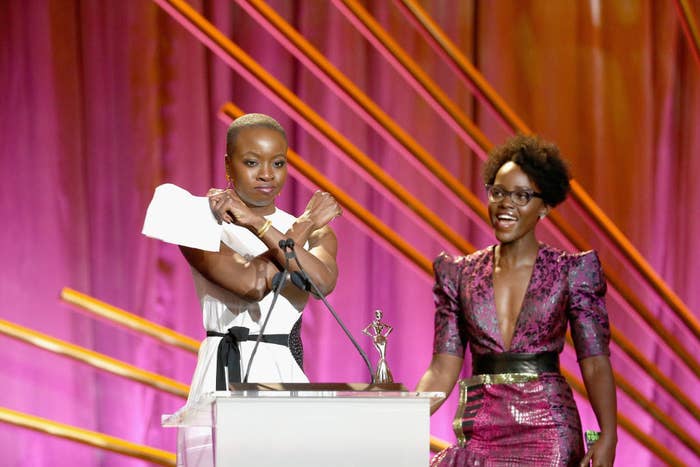 3.
When she and Lupita Nyong'o continued to be the very best friends both on-screen and off:
4.
When she rocked this look at the Black Panther premiere:
5.
When she adorably referred to the plays she's written, Eclipsed and Familiar, as her children:
6.
When she celebrated all the little girls cosplaying as Okoye:
7.
When she thoroughly embarrassed Lupita by dancing for her birthday:
8.
When she talked about her favorite fan interaction since Black Panther was released: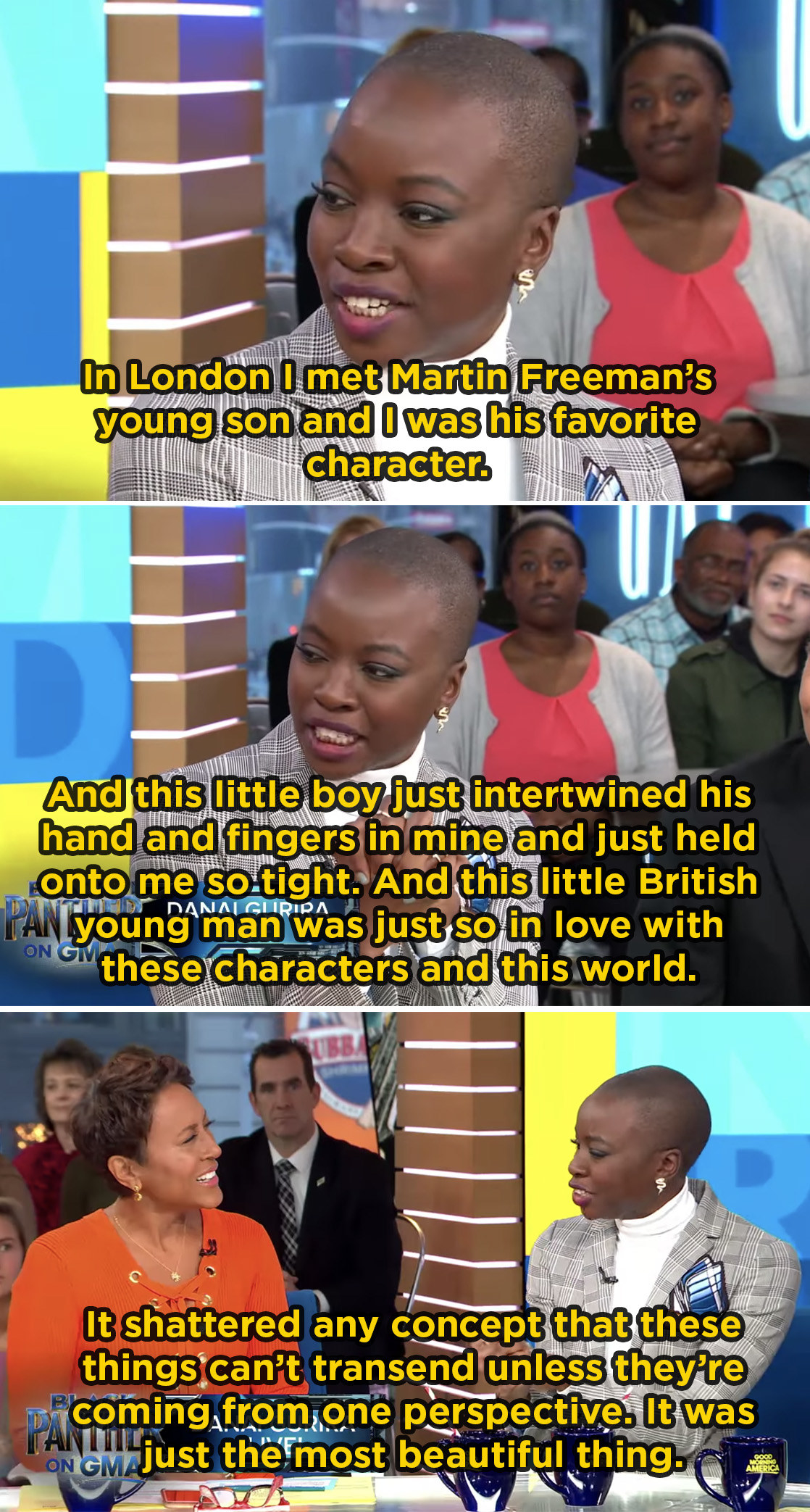 9.
When she took a moment to be in awe of her play finally making it to Broadway:
10.
When she hung out with the other kick-ass Marvel women:
11.
When she completely SLAYED on the Oscars red carpet with her fellow Black Panther cast members:
12.
When she talked about what was important to her when creating a new piece of art:
13.
When she celebrated 100 episodes with her Walking Dead family:
14.
When she shared this TBT:
15.
When she took a short break from killing walkers with Norman Reedus:
16.
When she showed us exactly how she reacted to seeing herself completely bald for Black Panther:
17.
When she talked about Black Panther's success:
18.
And then, when she spoke about the importance of the female characters: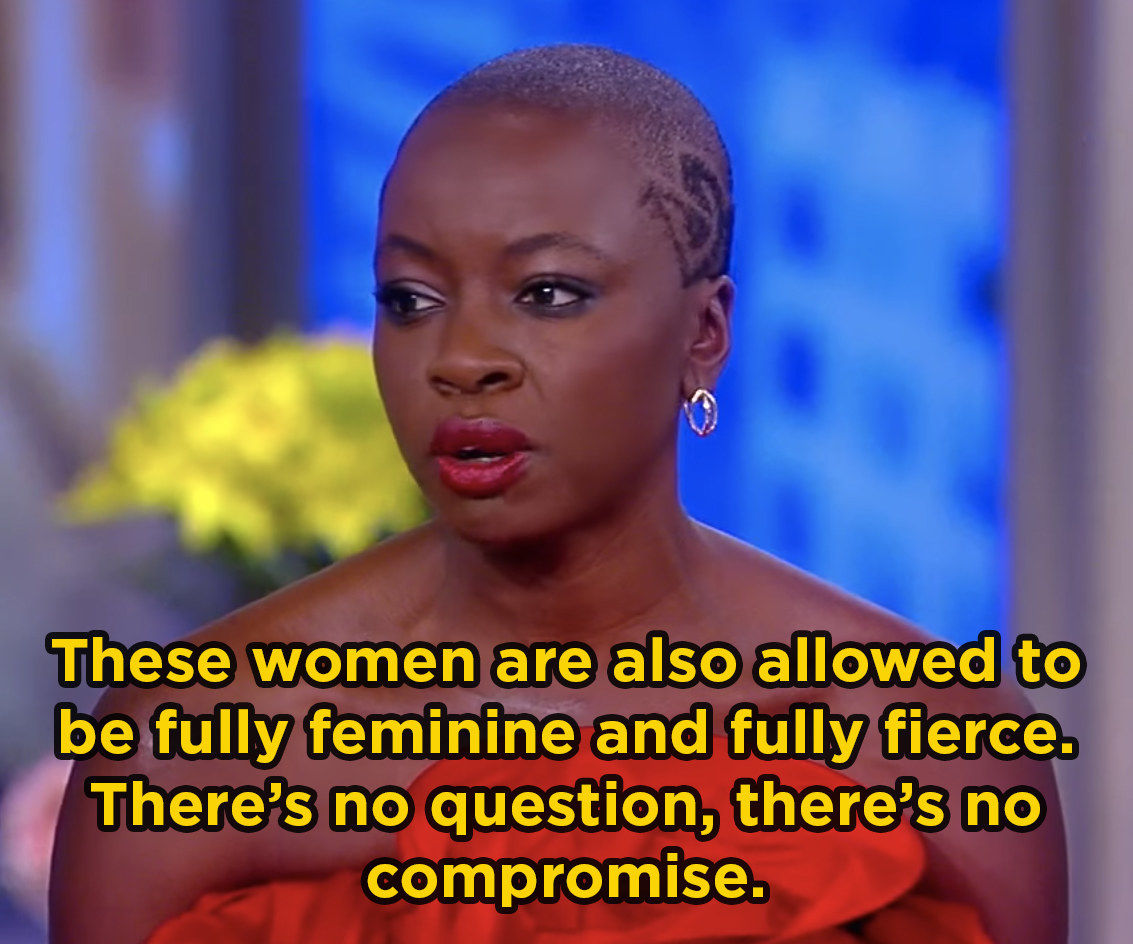 19.
When she dressed up with Lupita and Daniel Kaluuya for a Coming to America party:
20.
When she told Stephen Colbert where she would want to spend a zombie apocalypse: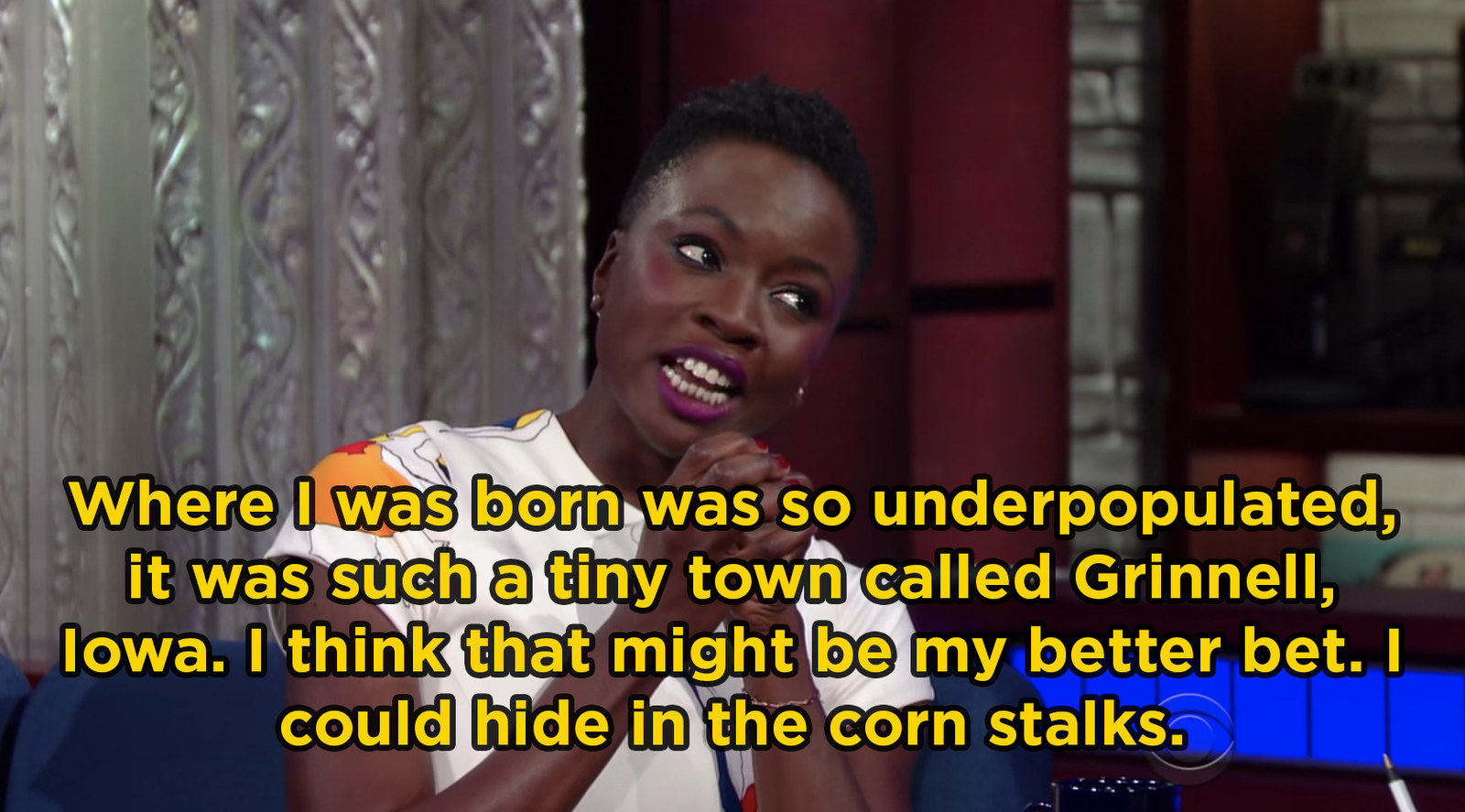 21.
And finally, when she was so badass she got to improvise an entire scene on The Walking Dead: