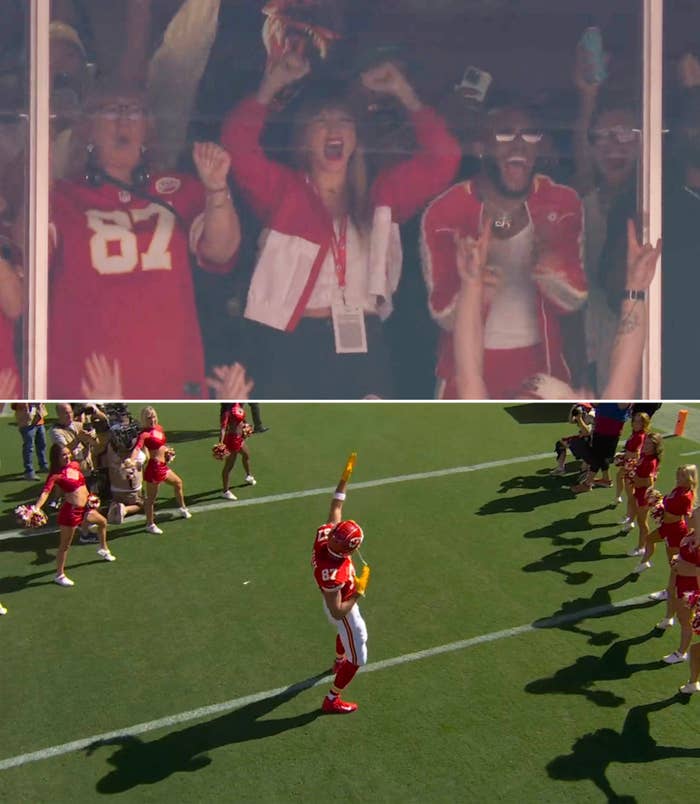 2.
Taylor and Donna Kelce, Travis's mom, shared an adorable moment where they were laughing and chatting.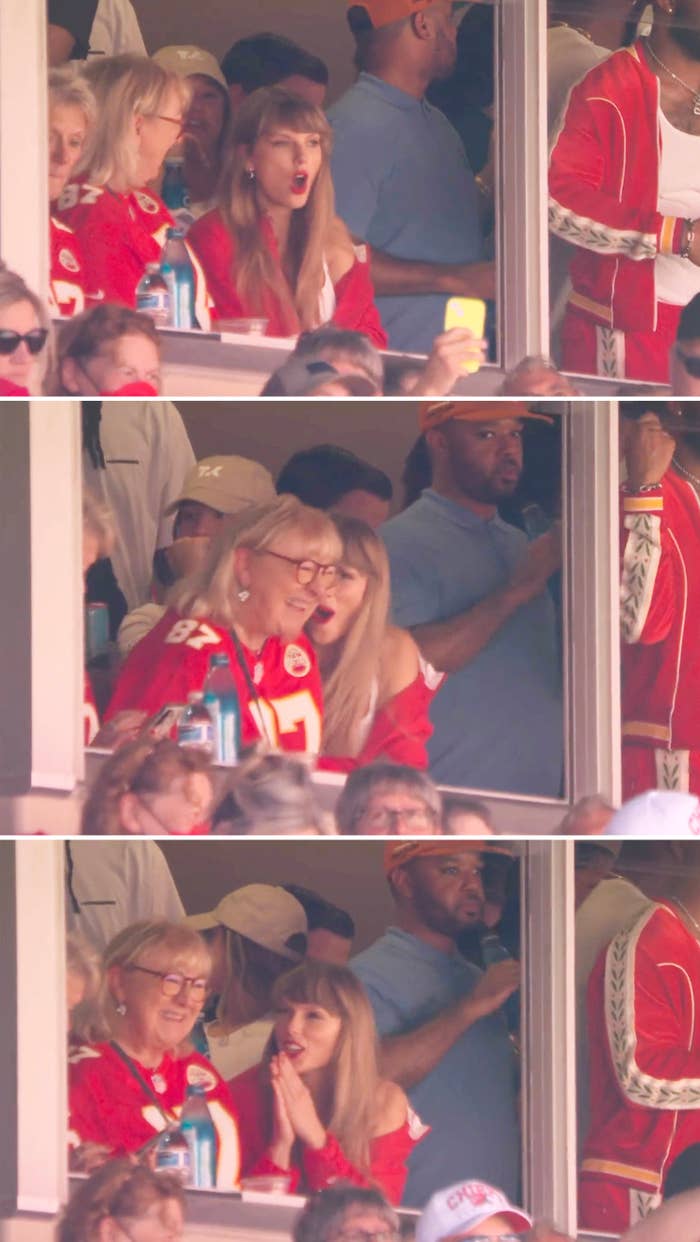 3.
Before the game started, a fan seemingly caught Travis, Patrick Mahomes, and some of the other players and staff looking up at the booth where Taylor was.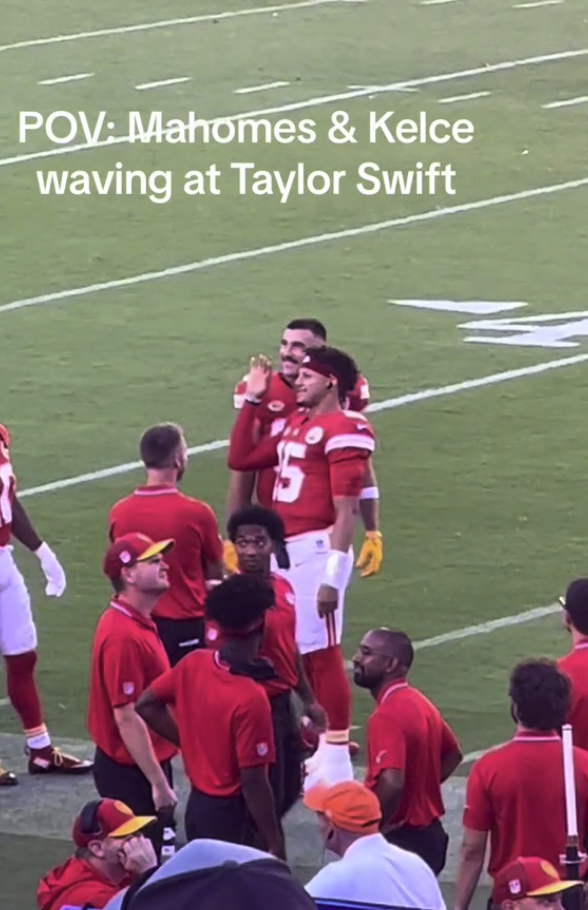 4.
Fans were laughing on Twitter that when the Fox broadcast first showed Taylor, they accompanied her name with "12-time Grammy Award winner," as if they had to explain who she is.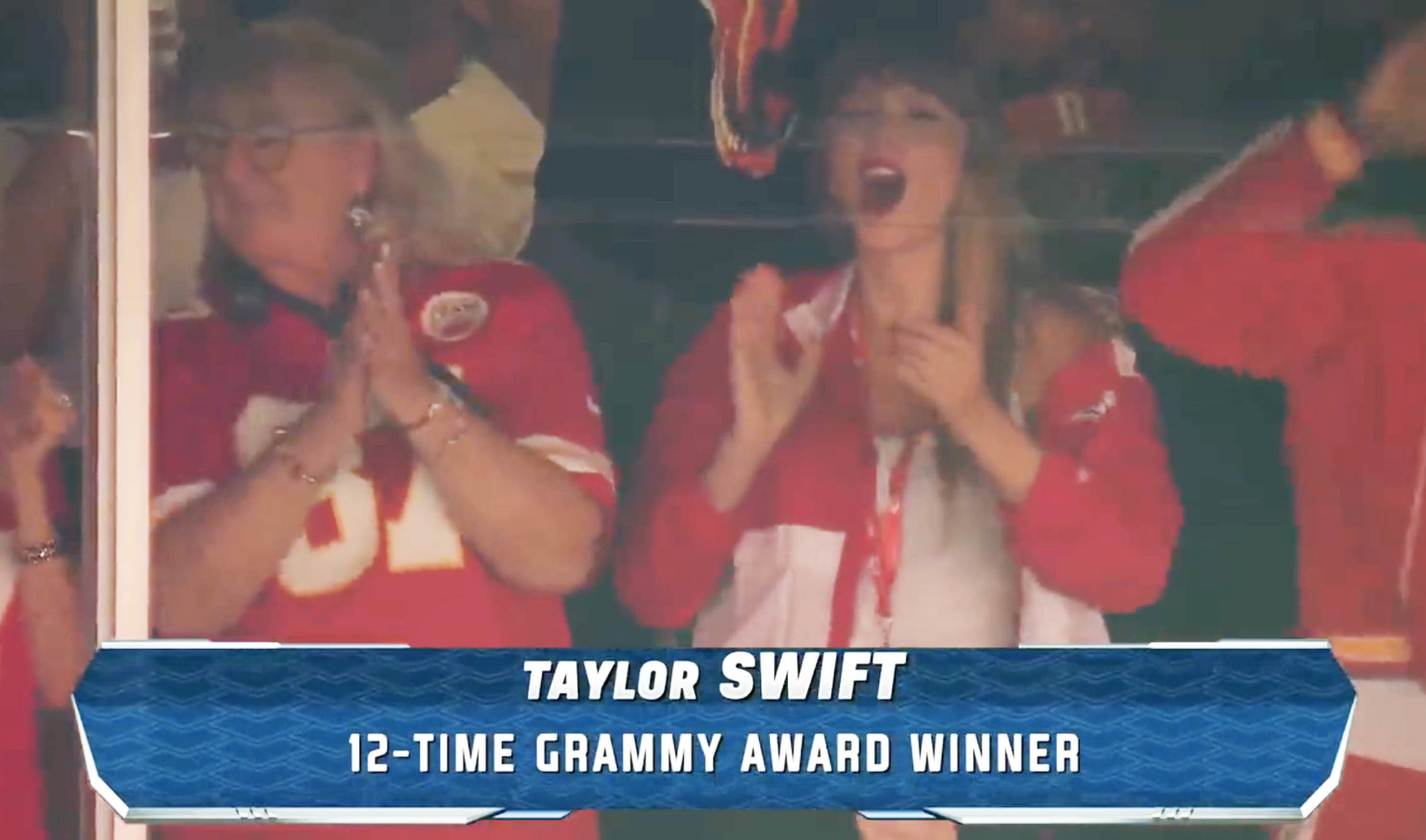 5.
A fan was spotted holding up this sign in the stands at Arrowhead Stadium: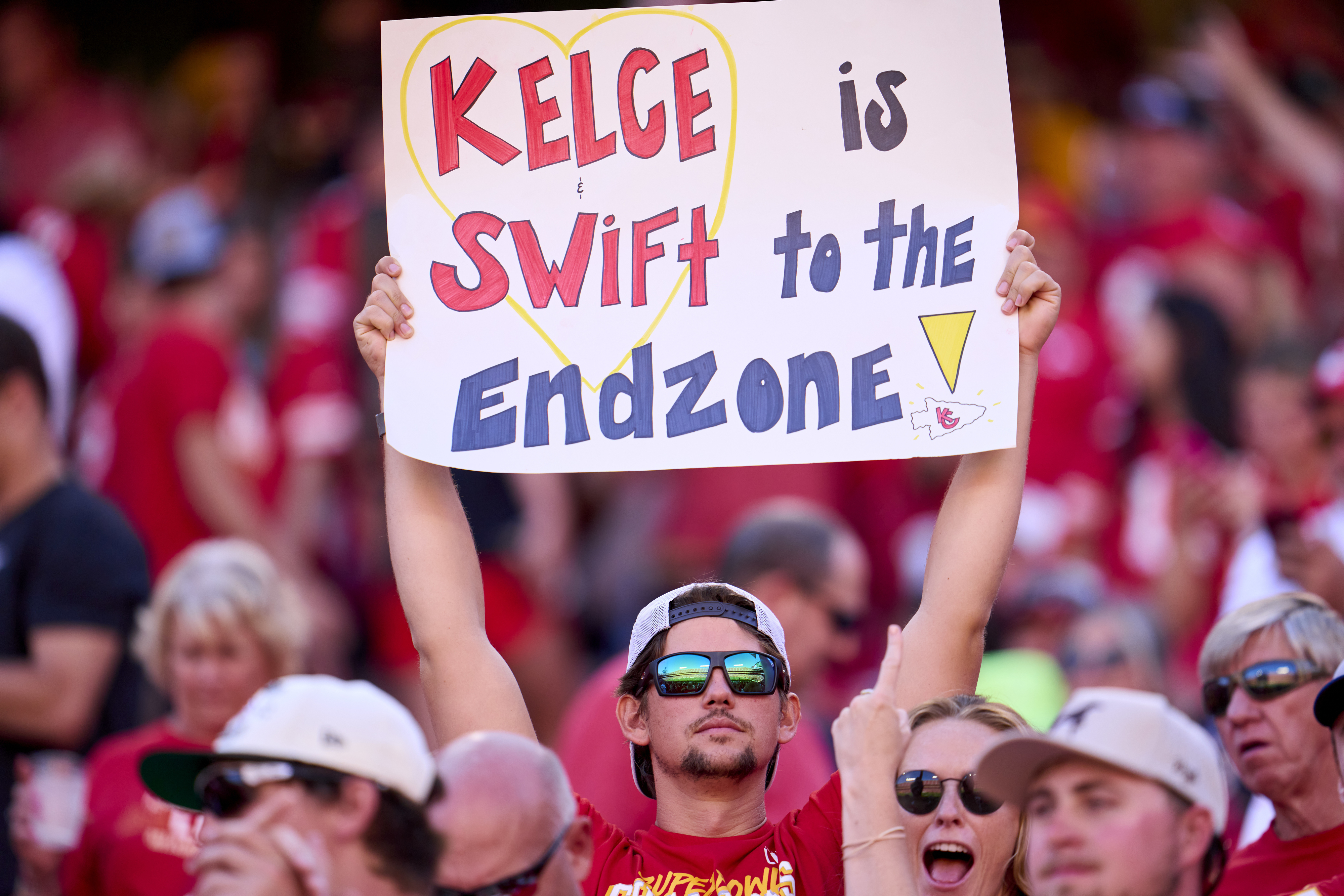 6.
And then, Taylor was filmed looking like she was taking a picture with the sign in the background.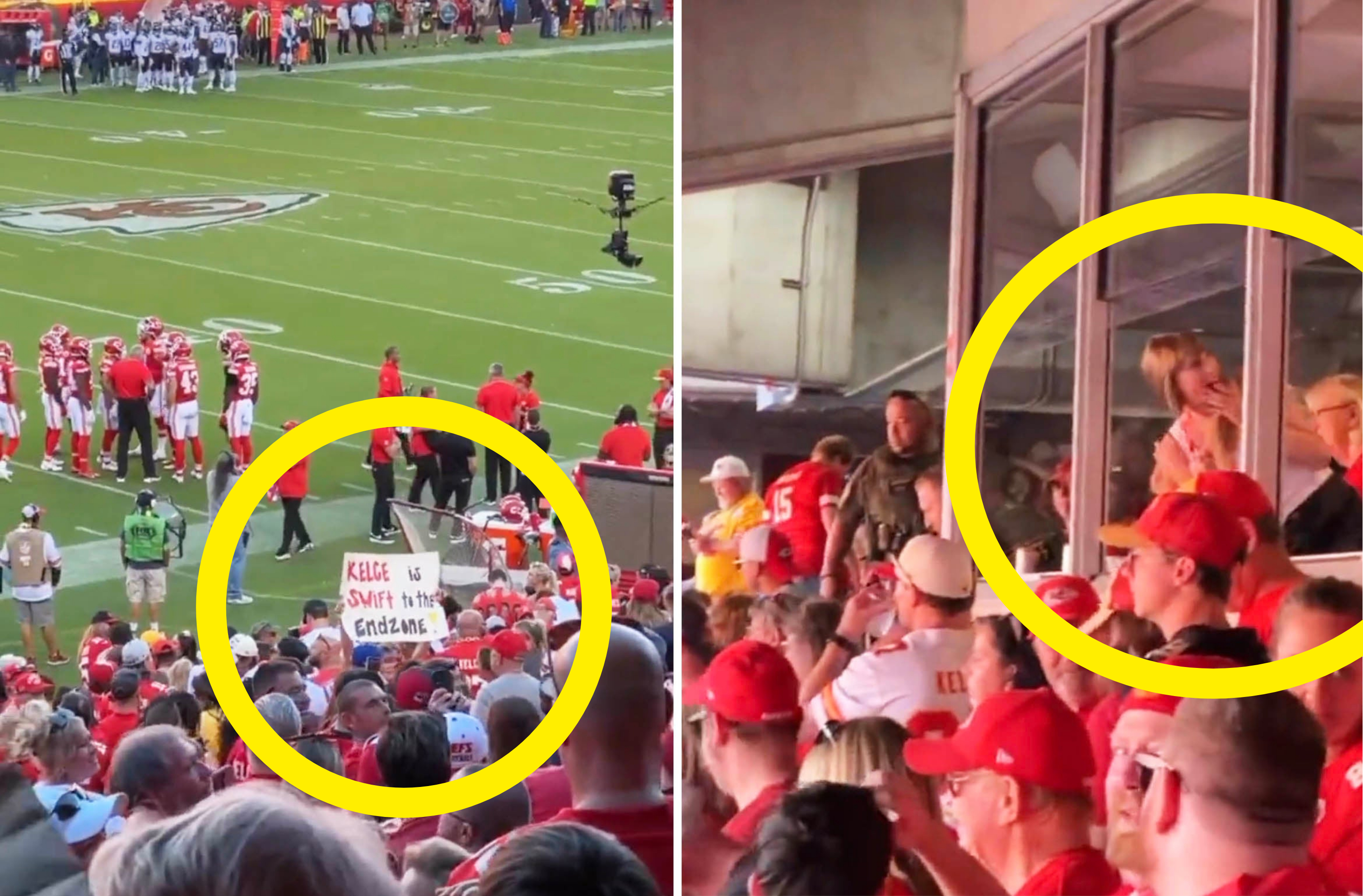 7.
Another fan was in the stands holding up a sign asking if Taylor was there: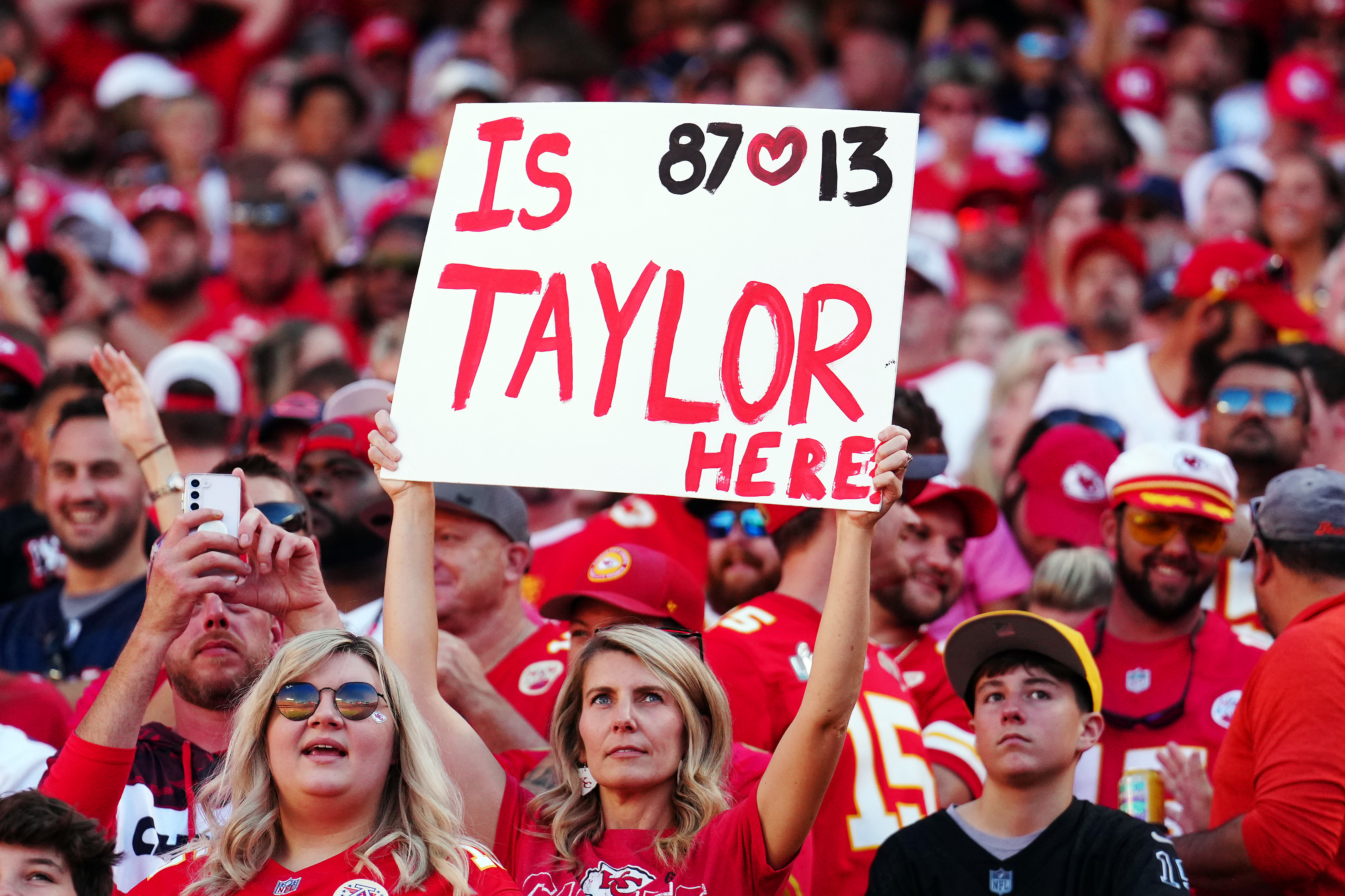 8.
After Travis scored a touchdown and did a dance in the end zone, Taylor celebrated and seemingly yelled, "Let's fucking go."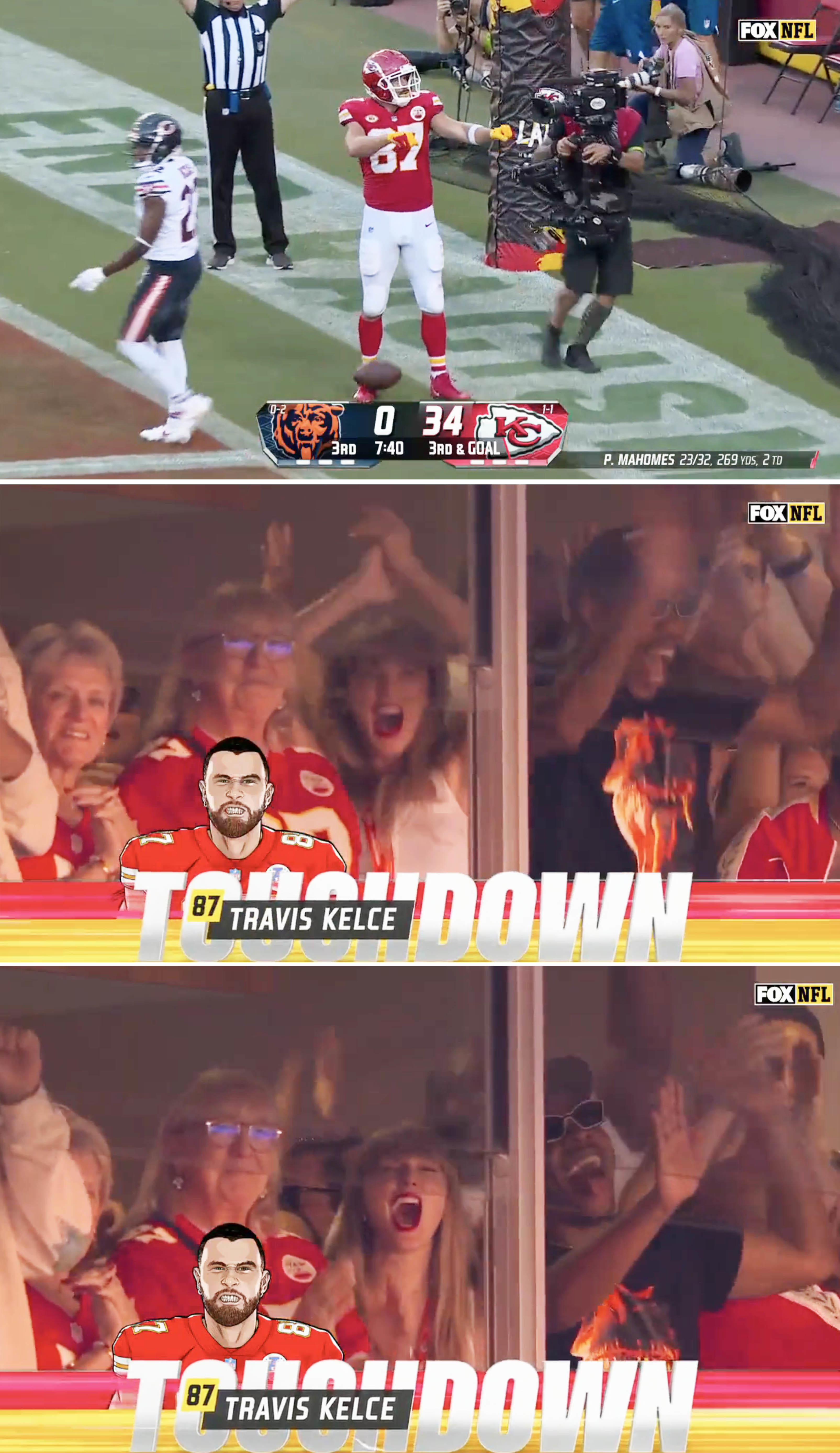 11.
Taylor also gave a thumbs up after yet another great Chiefs play.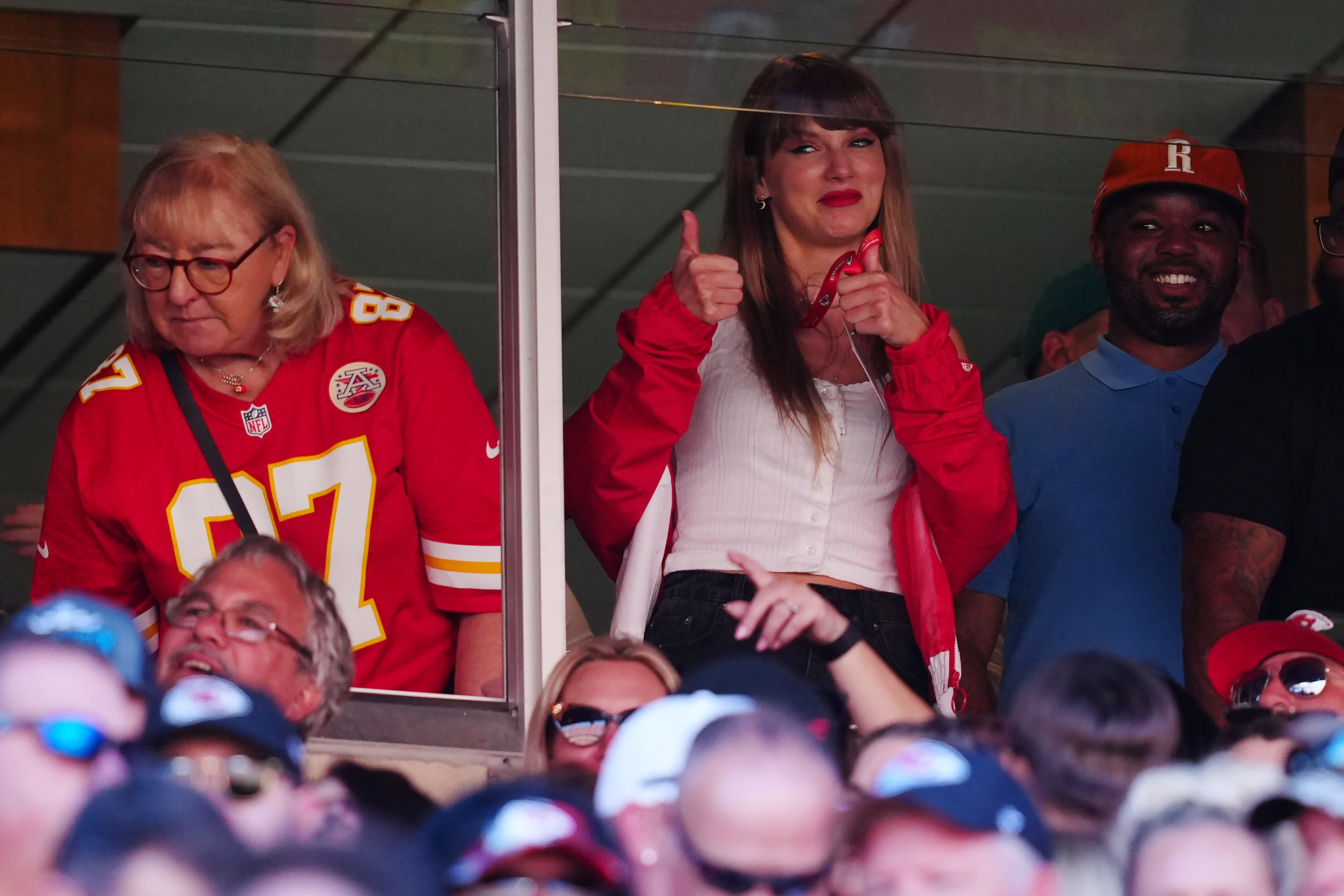 12.
At one point, Taylor was caught doing a little dance between plays:
13.
The jacket Taylor was seen wearing isn't even available to buy yet, so people pointed out that it might mean Travis gave it to her, or she was gifted it by someone else in the Chiefs' organization.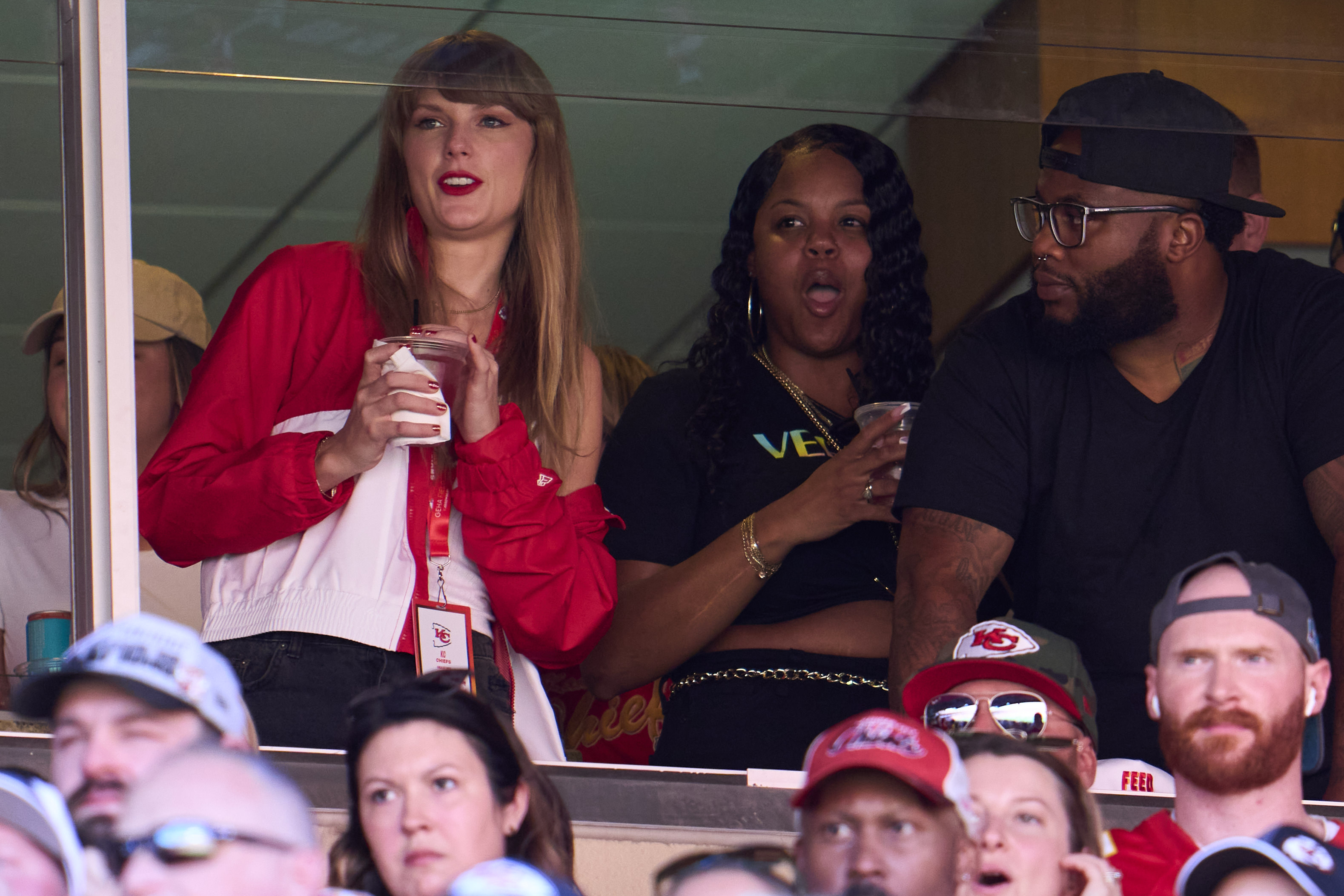 14.
While on the sidelines, Travis was seen looking up toward his family's box and smiling.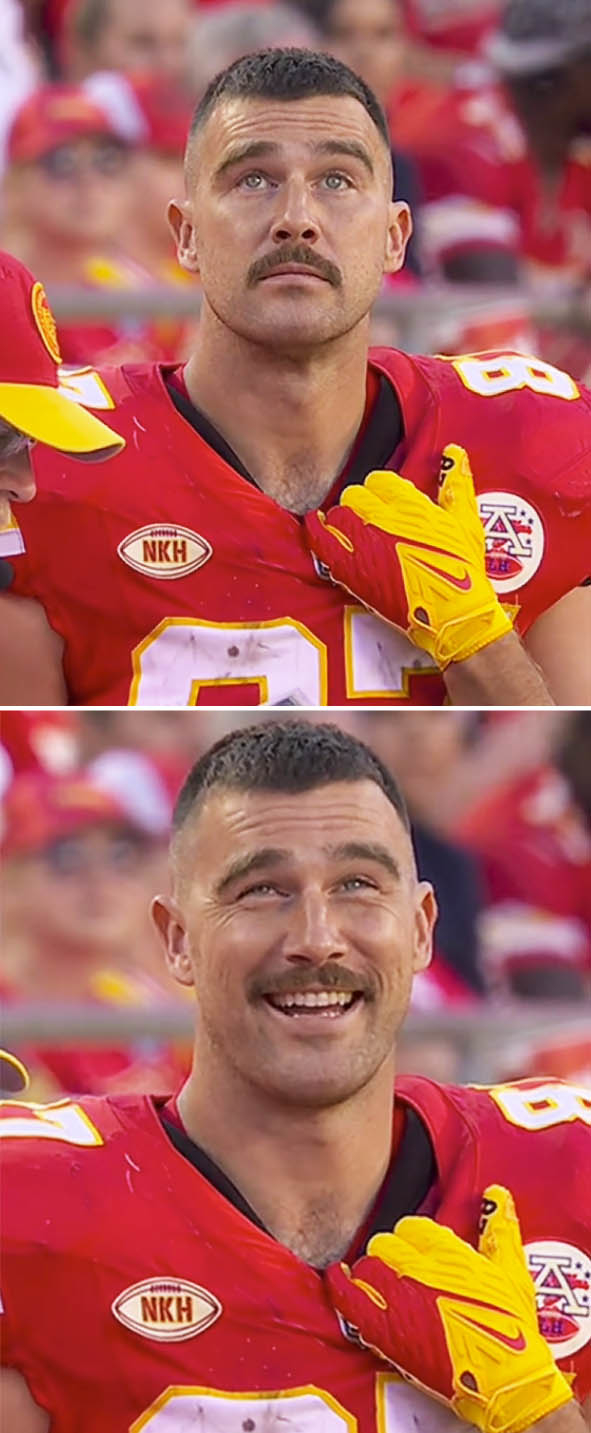 15.
Following the Chiefs 41–10 win over the Bears, Taylor was spotted helping clean up the Kelce family's box where she watched the game from.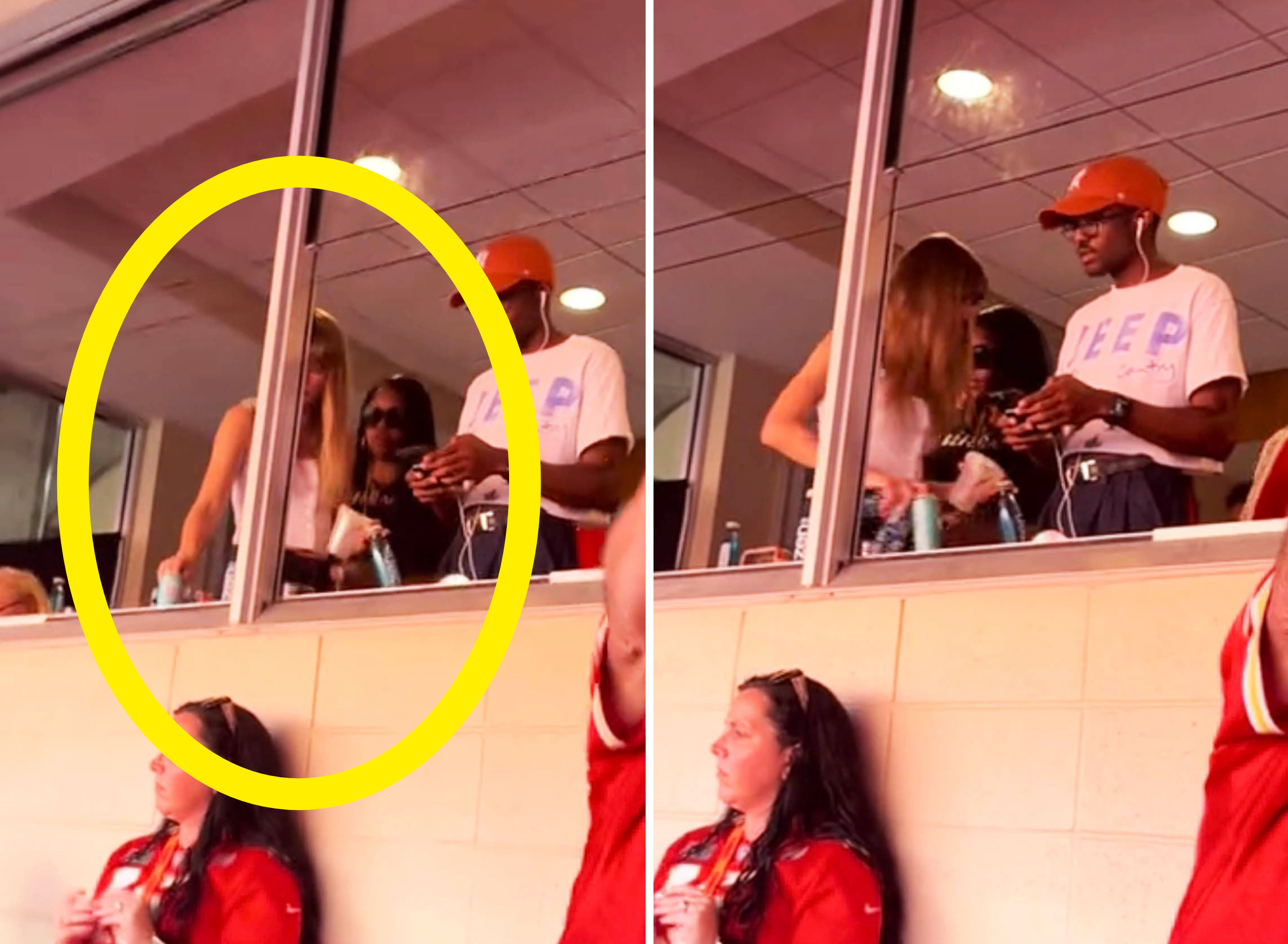 18.
During his post-game interview with Erin Andrews, Patrick Mahomes talked about getting Travis the ball knowing Taylor was in the stands.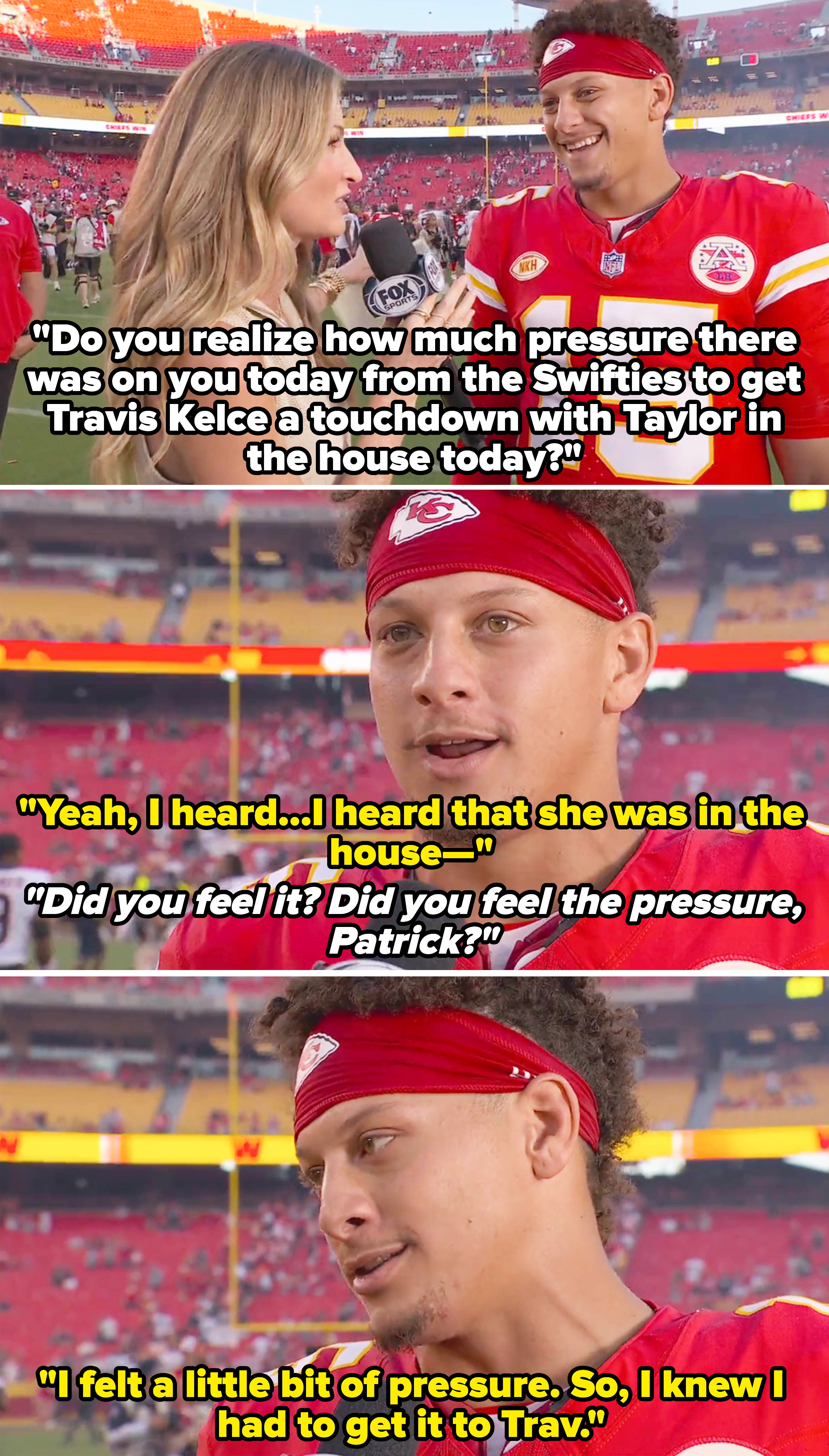 19.
Then, in his post-game press conference, Patrick gushed over Taylor's talent and said he hopes to meet her one day.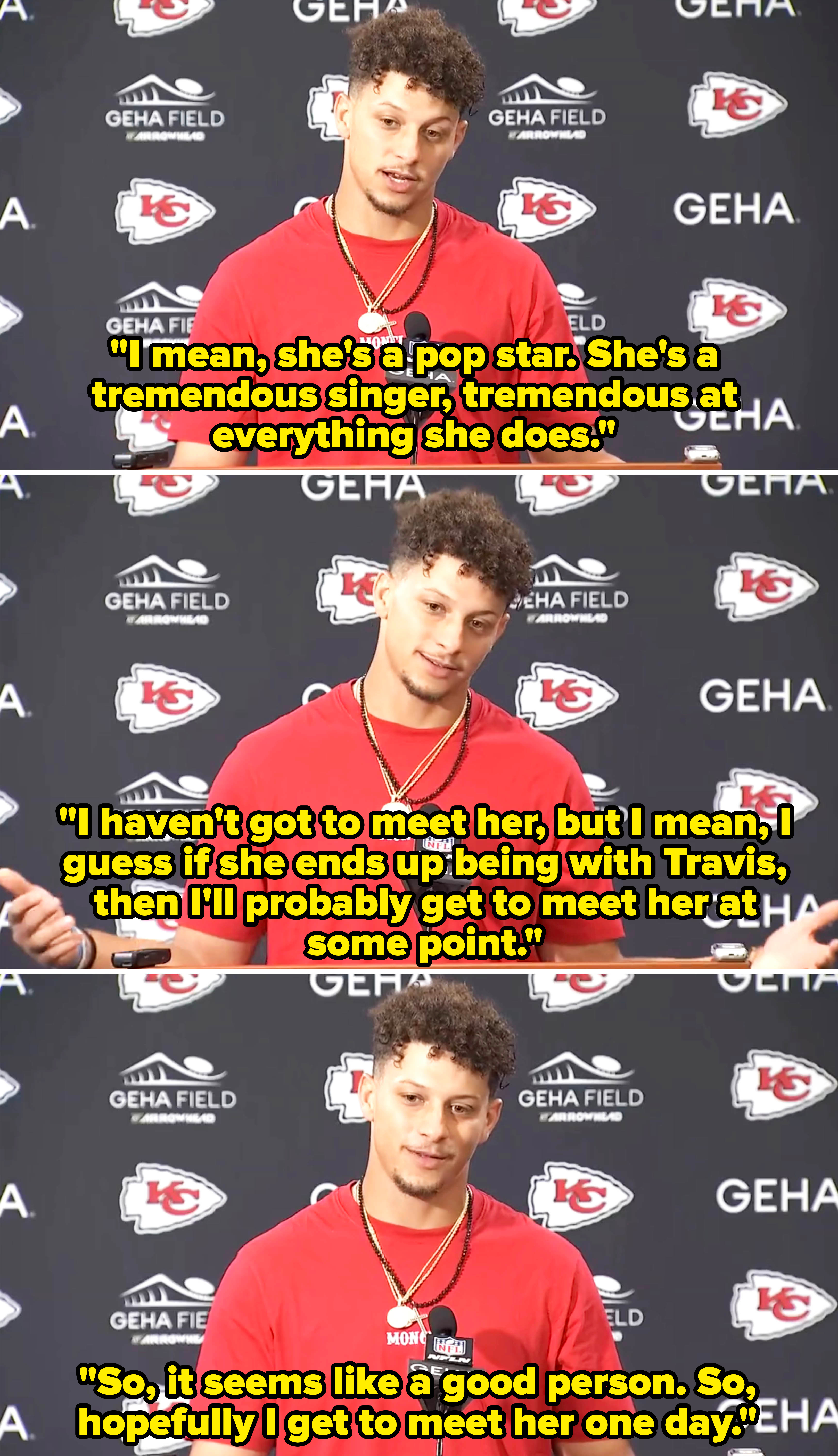 20.
Patrick also joked that Travis offhandedly mentioned on Friday that Taylor might come to the game this past weekend, but Patrick didn't really believe him.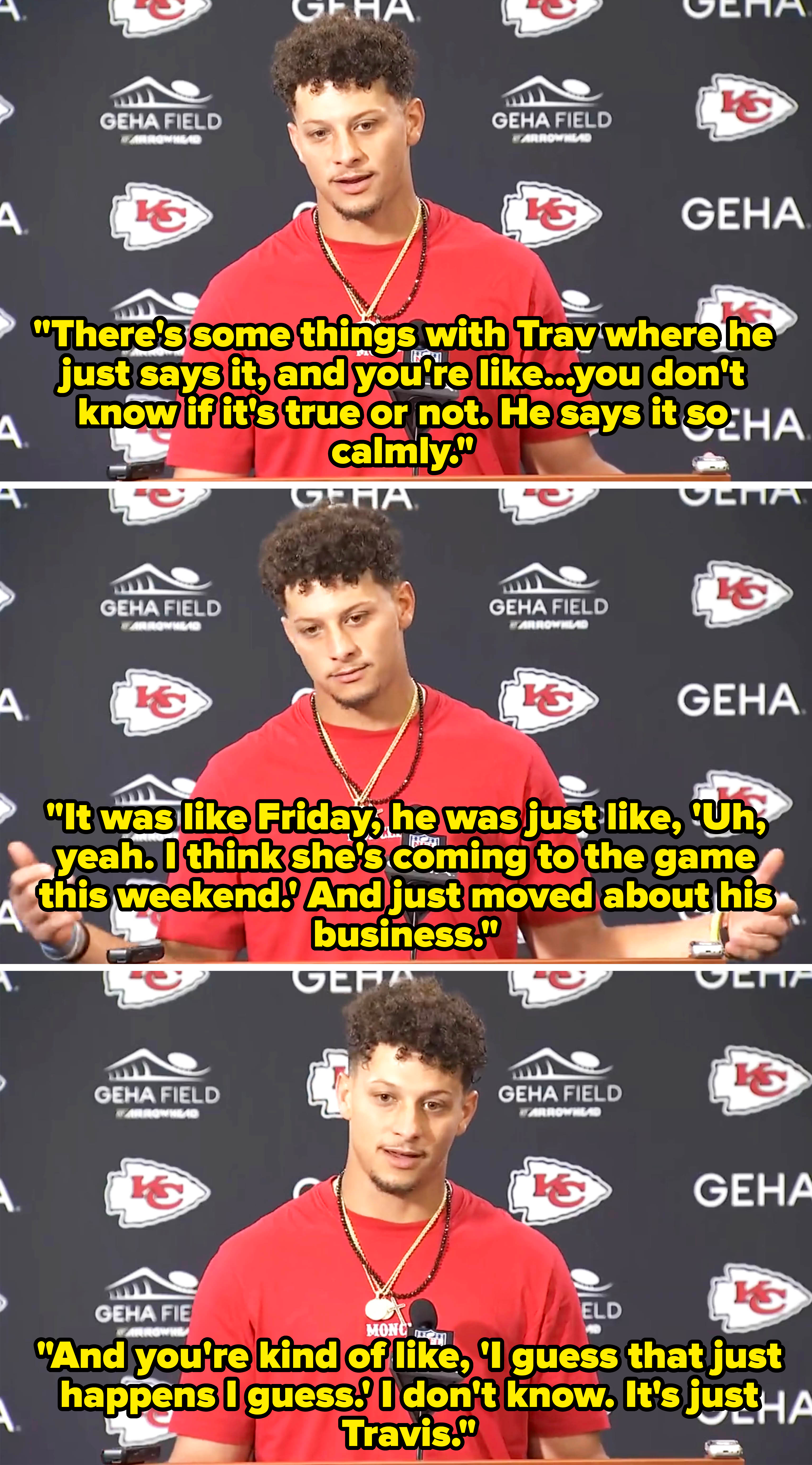 21.
Meanwhile, Chiefs head coach Andy Reid joked that he's the one who set up Travis and Taylor.
22.
Patriots head coach Bill Belichick talked about Taylor attending the Chiefs game on The Greg Hill Show, saying, "I would say, Travis Kelce has had a lot of big catches in his career. This would be the biggest."
23.
After leaving Arrowhead Stadium, Taylor and Travis reportedly went to a restaurant that Travis rented out for him and his family after the game. Other fans reported being inside and suddenly having their meals paid for so they could vacate the venue before the event began.
26.
The NFL changed their official TikTok bio to commemorate the day that Taylor attended the Chiefs vs. Bears game.