In case you missed it, the 2020 Emmy Awards were last night, and let's just say they looked a little different this year due to the coronavirus pandemic.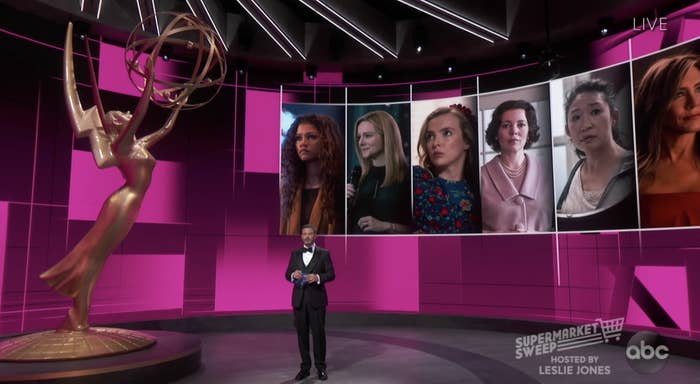 One of the many things we missed out on this year was a traditional red carpet, so celebs had to find new ways to show off their outfits and celebrate, including Sandra Oh.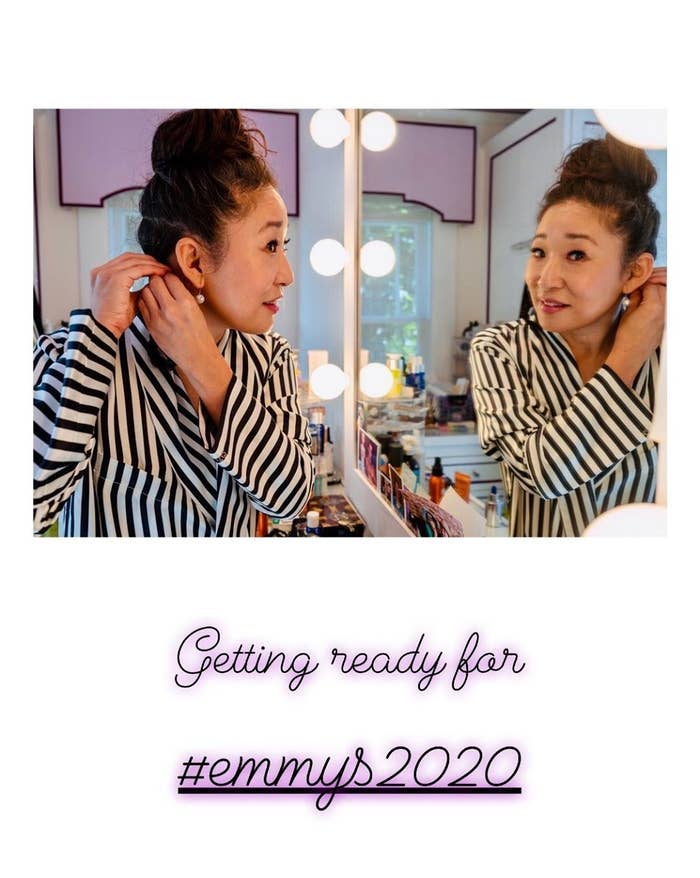 Sandra, who was nominated for Best Lead Actress in a Drama Series for her work on Killing Eve, had one of the best outfits of the evening.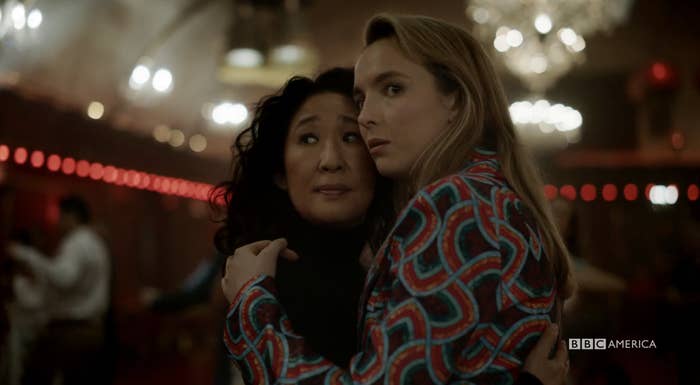 And while it appeared like she was just wearing a very stylish purple jacket, there was actually a powerful message embroidered on it.
In an interview with Vogue UK, Sandra said that she worked with LA brand KORELIMITED to design the jacket that showed support for Black Lives Matter.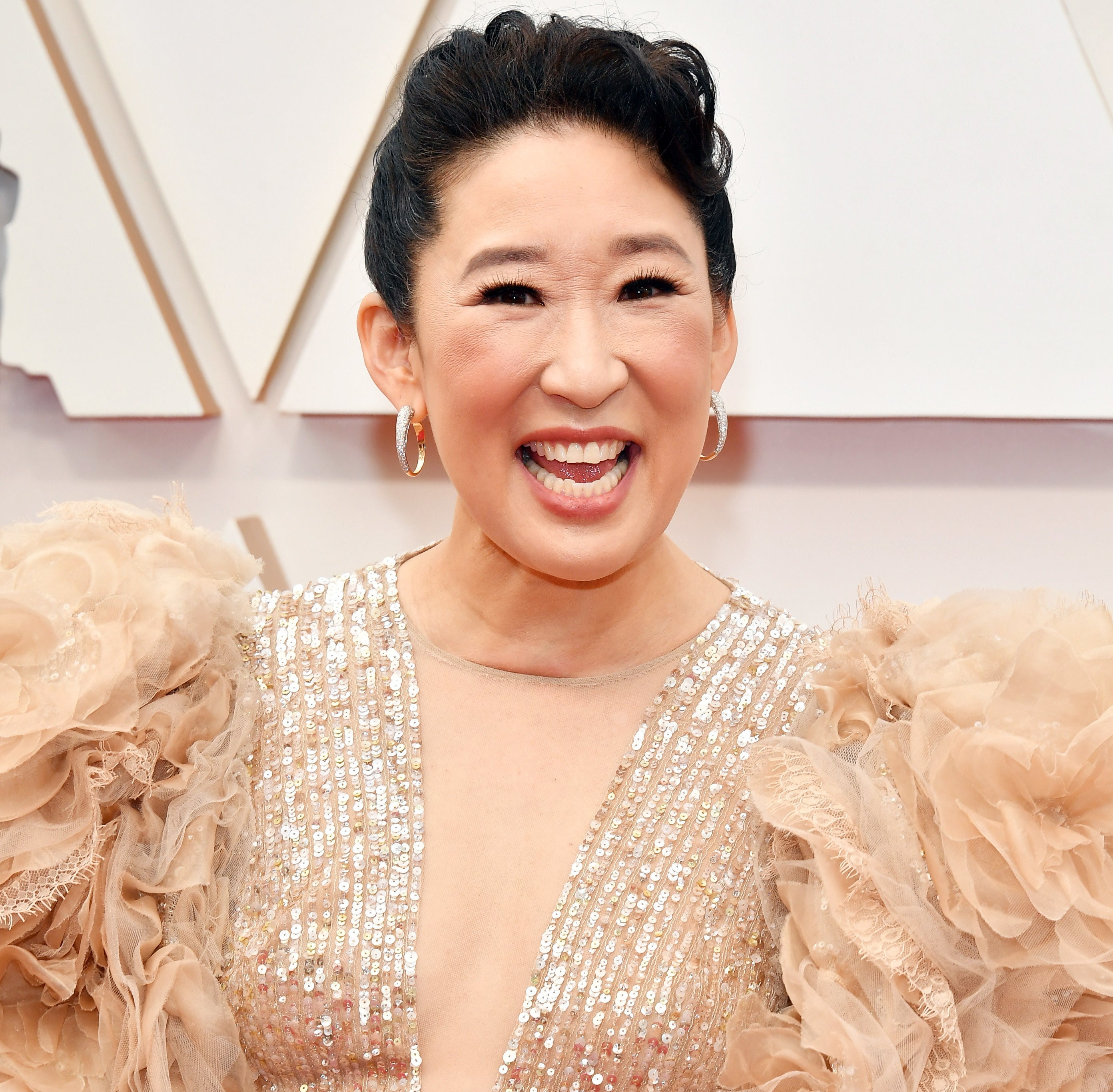 "After George Floyd's death and the protests that followed, I felt that as an Asian-American, a Korean-American person, I wanted to express my support for the Black community in a way that felt personal to my community," she said.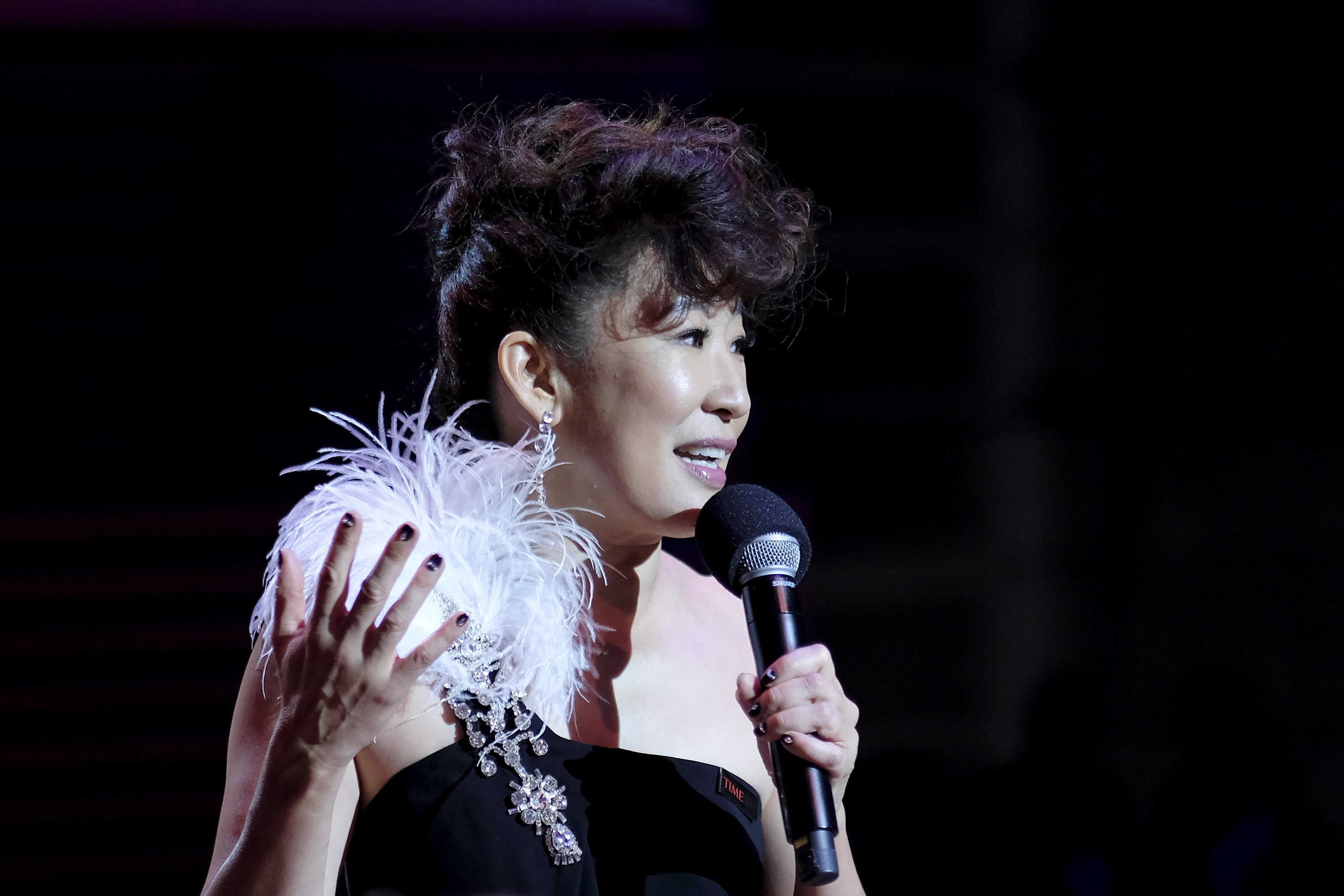 So, Sandra and KORELIMTED came up with this unique jacket that honored both Black culture and Sandra's Korean heritage.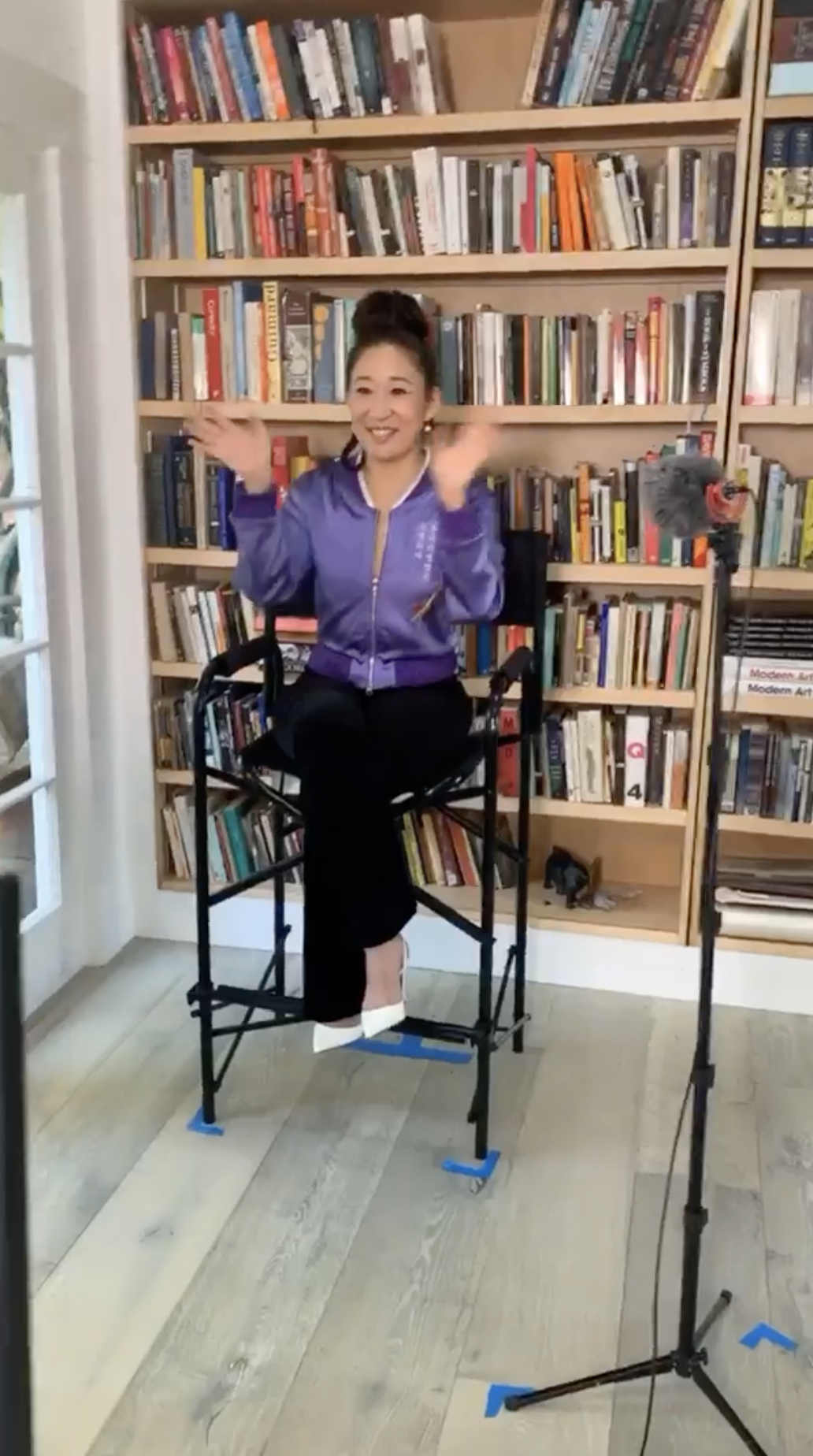 Sandra explained, "It's in a royal purple color — which is a super Korean color and brings a certain mindset for me — and it says 'Black Lives Are Precious' in Korean writing, because the literal translation of Black Lives Matter is impossible in Korean."
"The characters have to be read top to bottom, right to left, [a traditional way of writing Korean script] and there are dashes, or taegukgi, lifted from the Korean flag, which represent celestial bodies and the natural elements and all of that good stuff. And then on the right there's a mugunghwa [hibiscus], the national flower of Korea."
In the end, Sandra rocked this jacket with a matching face mask and a necklace by W. Rosado jewelry that read "Love" — it was absolutely stunning.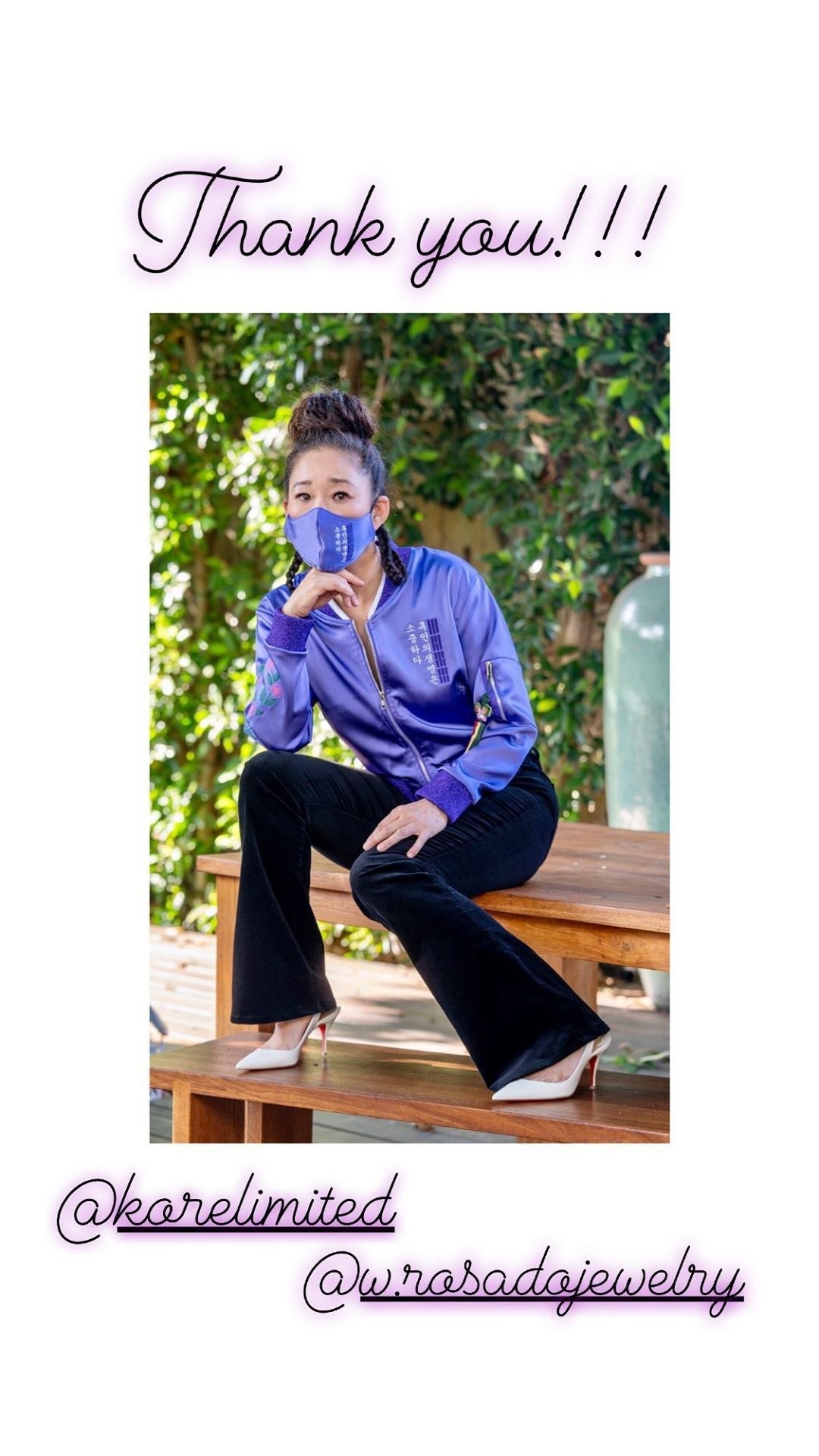 Of course, Sandra wasn't the only Emmy-nominated celeb who wore Black Lives Matter outfits last night. Regina King and Uzo Aduba both wore Breonna Taylor shirts, while Yvonne Orji had the Black Lives Matter symbol shaved into her hair.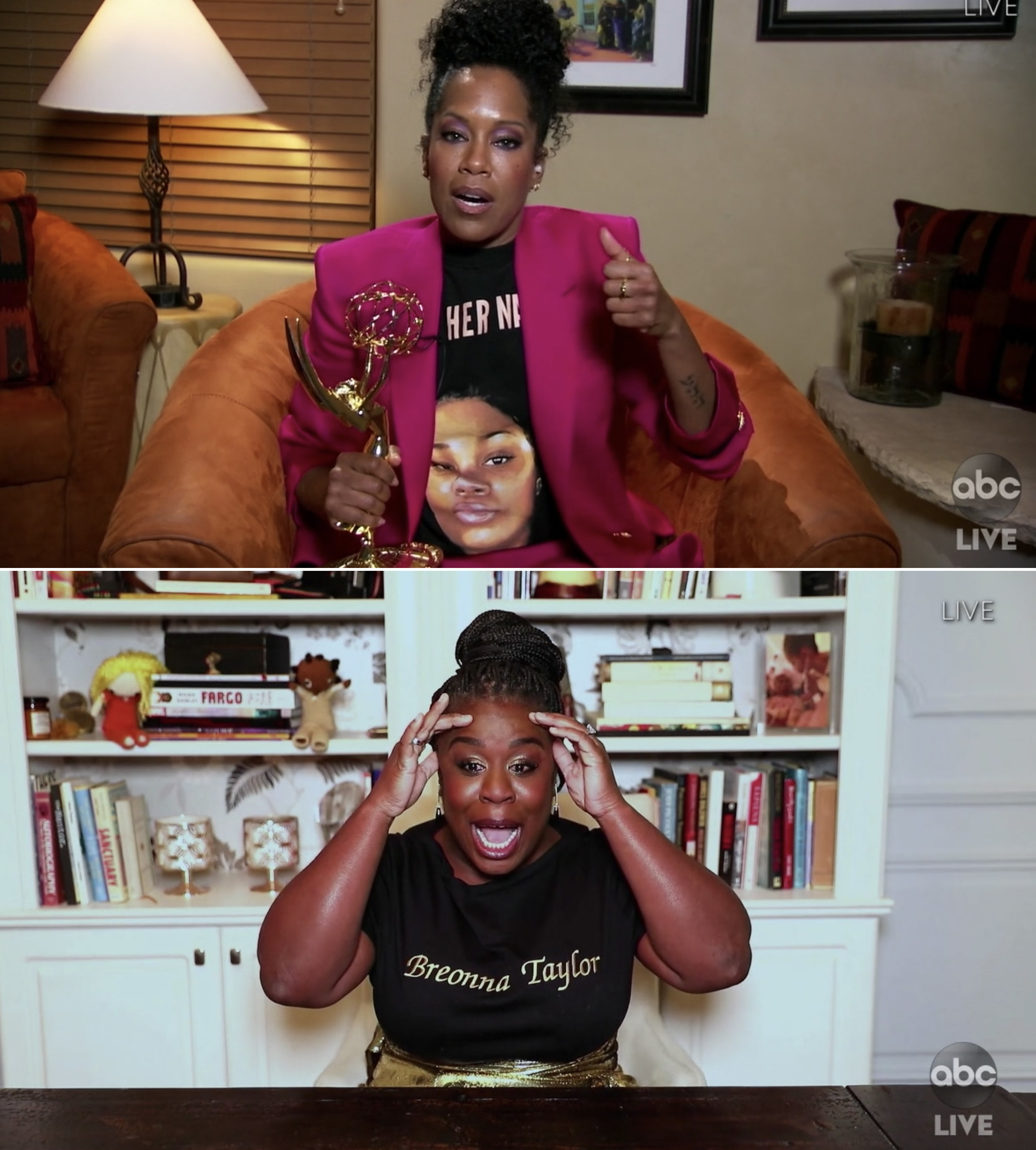 Basically, I just loved the unique and beautiful way Sandra was able to show support for Black Lives Matter at the Emmys.