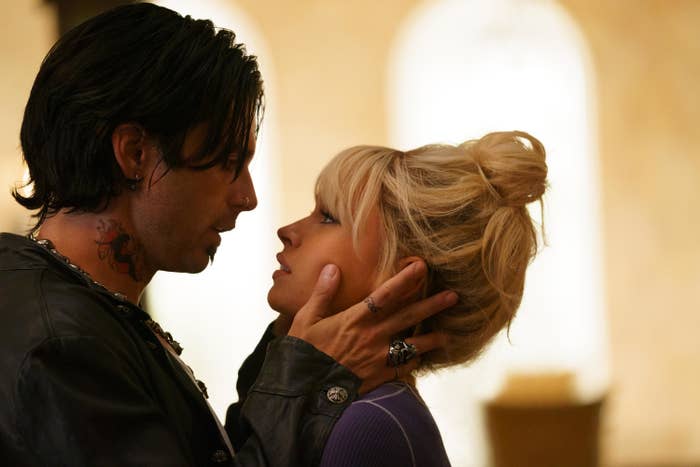 The limited series chronicled the three-year marriage between Pamela and Tommy Lee. In particular, the show focused heavily on the theft and illegal distribution of their infamous sex tape, which the couple privately recorded during their honeymoon.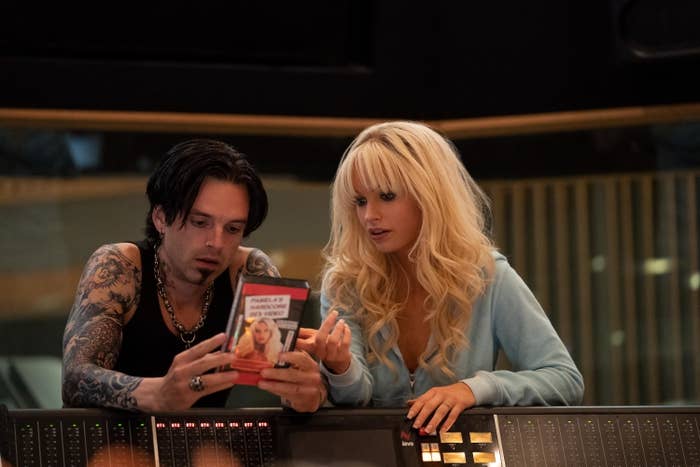 Pam & Tommy went on to score countless awards nominations — including Outstanding Limited or Anthology Series, Outstanding Lead Actor, and Outstanding Lead Actress in a Limited or Anthology Series or Movie at the 2022 Emmy Awards.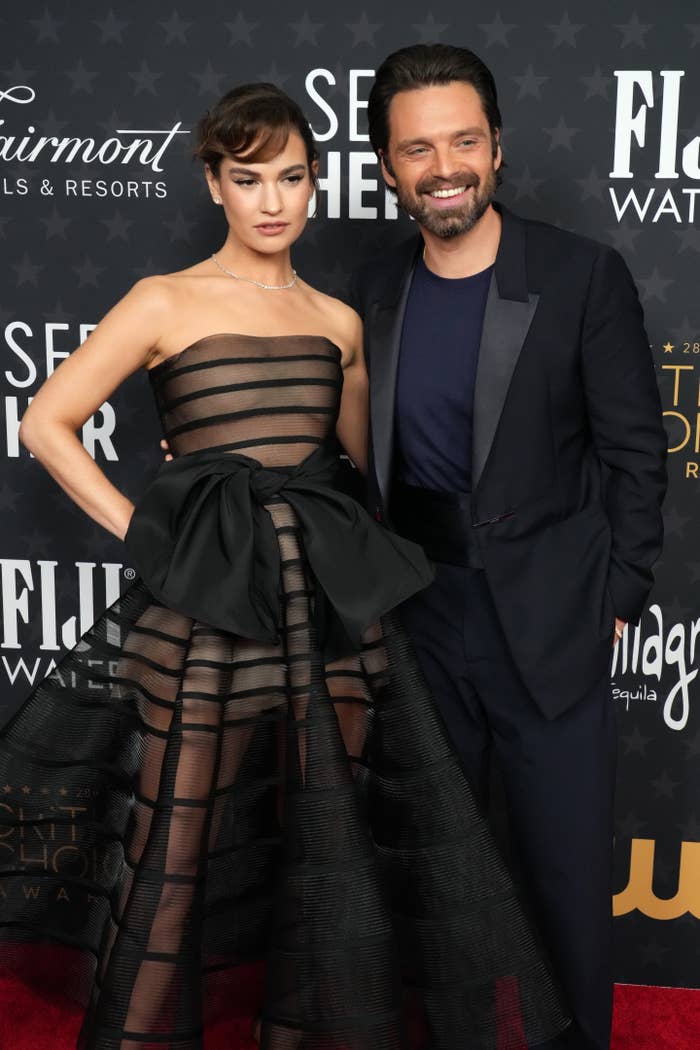 There were many people who criticized why a series about Pamela and Tommy's sex tape was even being made, especially when it was clear that Pamela did not want to be involved in the show. In fact, the creator reportedly didn't even get permission from Pamela to make it.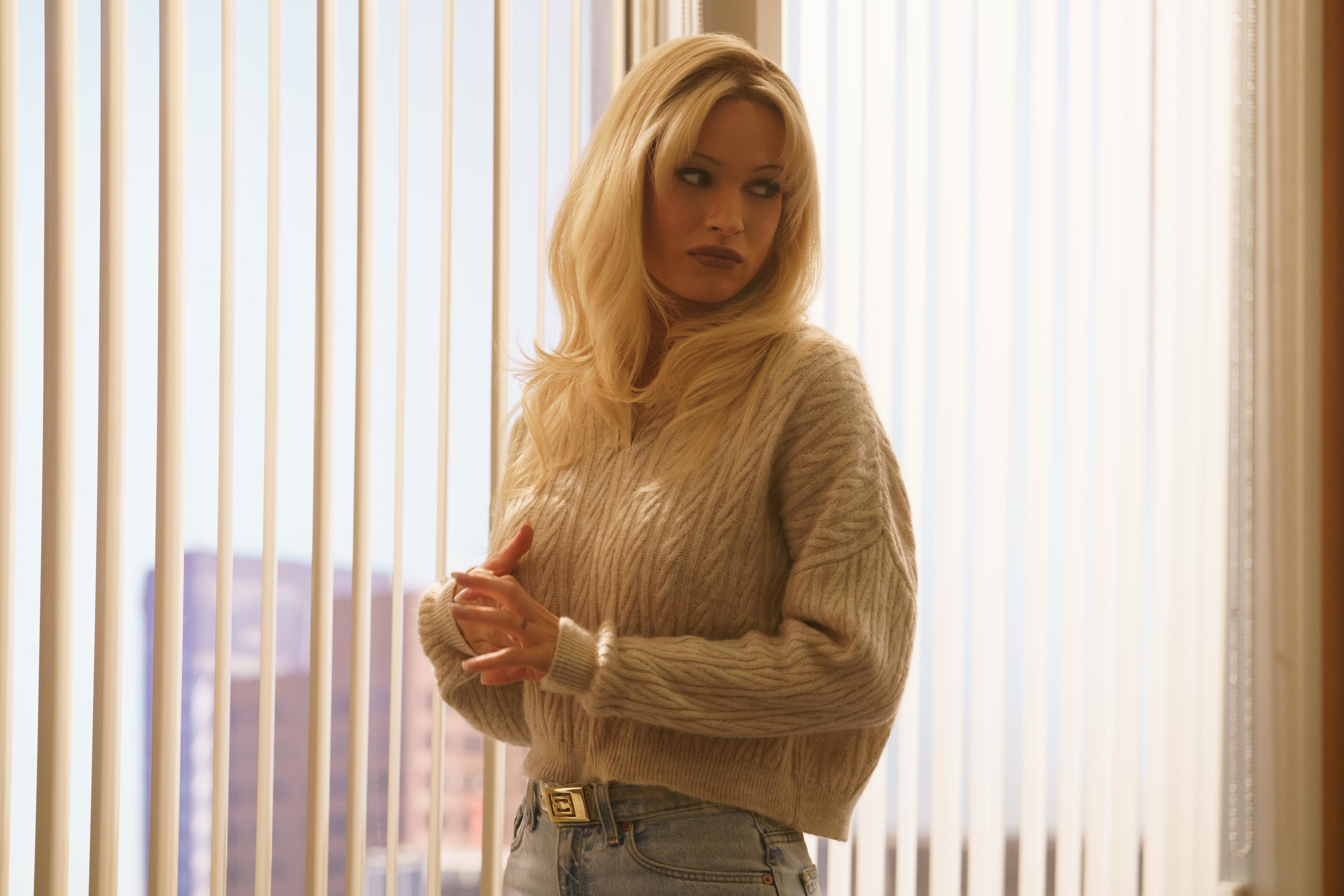 While the show was airing, a source close to Pamela told Entertainment Weekly that she'll "never, never watch" the show and that she hadn't even seen the trailer when it dropped.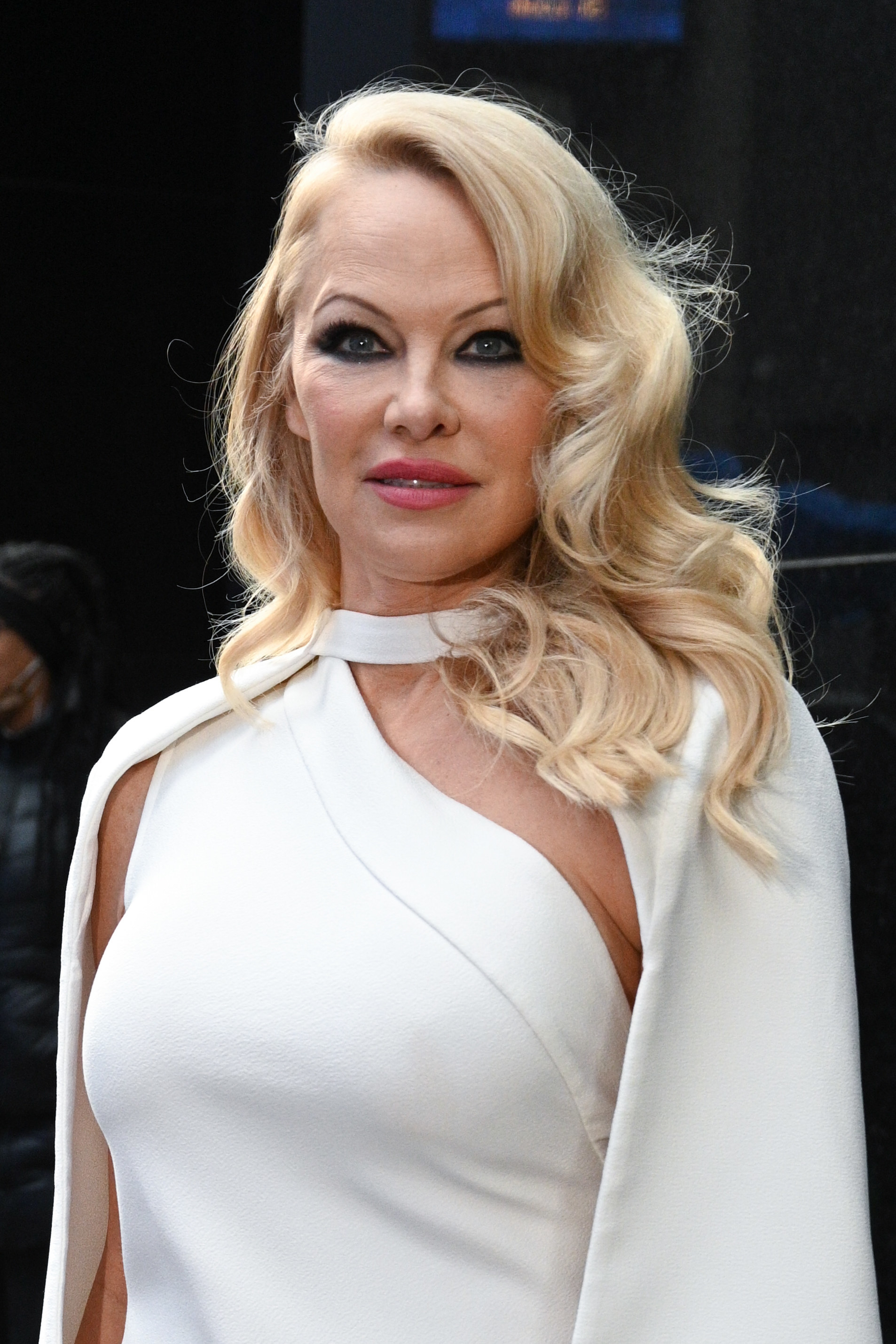 Now, almost a year after Pam & Tommy premiered, Pamela is opening up about how hurtful the series was and how she dealt with this horrible time in her life being replayed for people's TV enjoyment.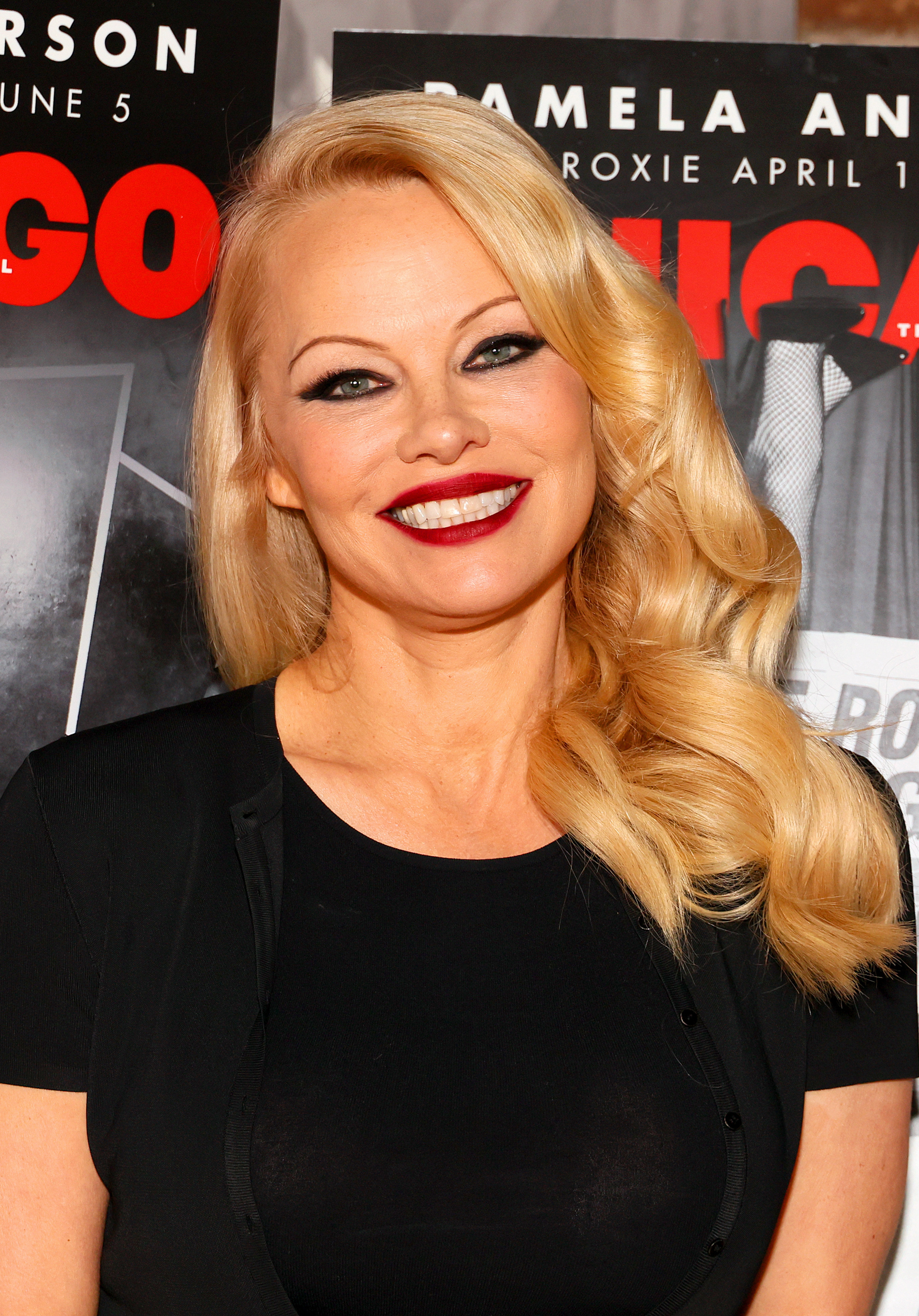 "Assholes," Pamela said in her recent cover story with Variety when asked about Pam & Tommy, referring in particular to the creator and people behind the scenes who developed the series.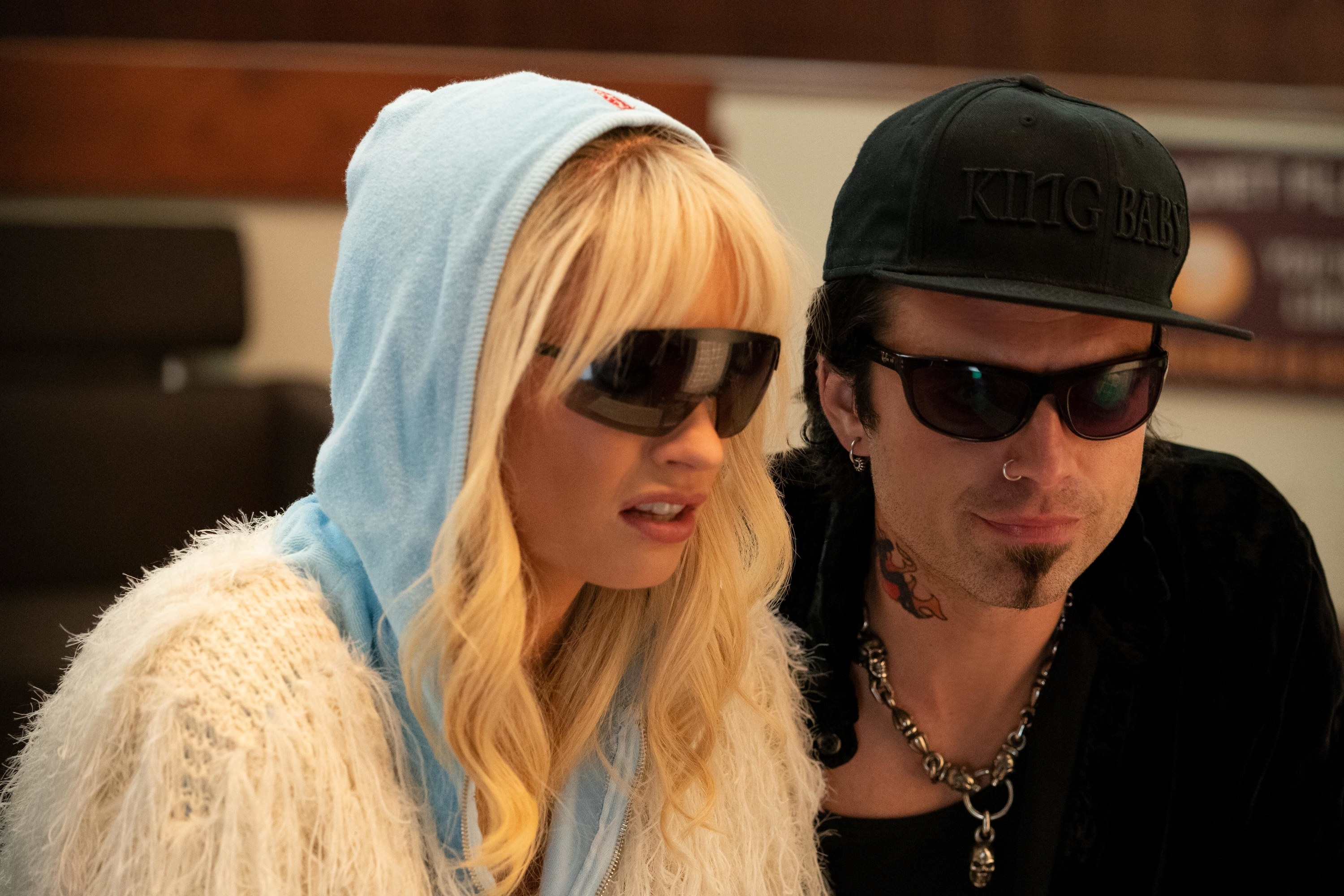 She continued, "Salt on the wound. … You still owe me a public apology."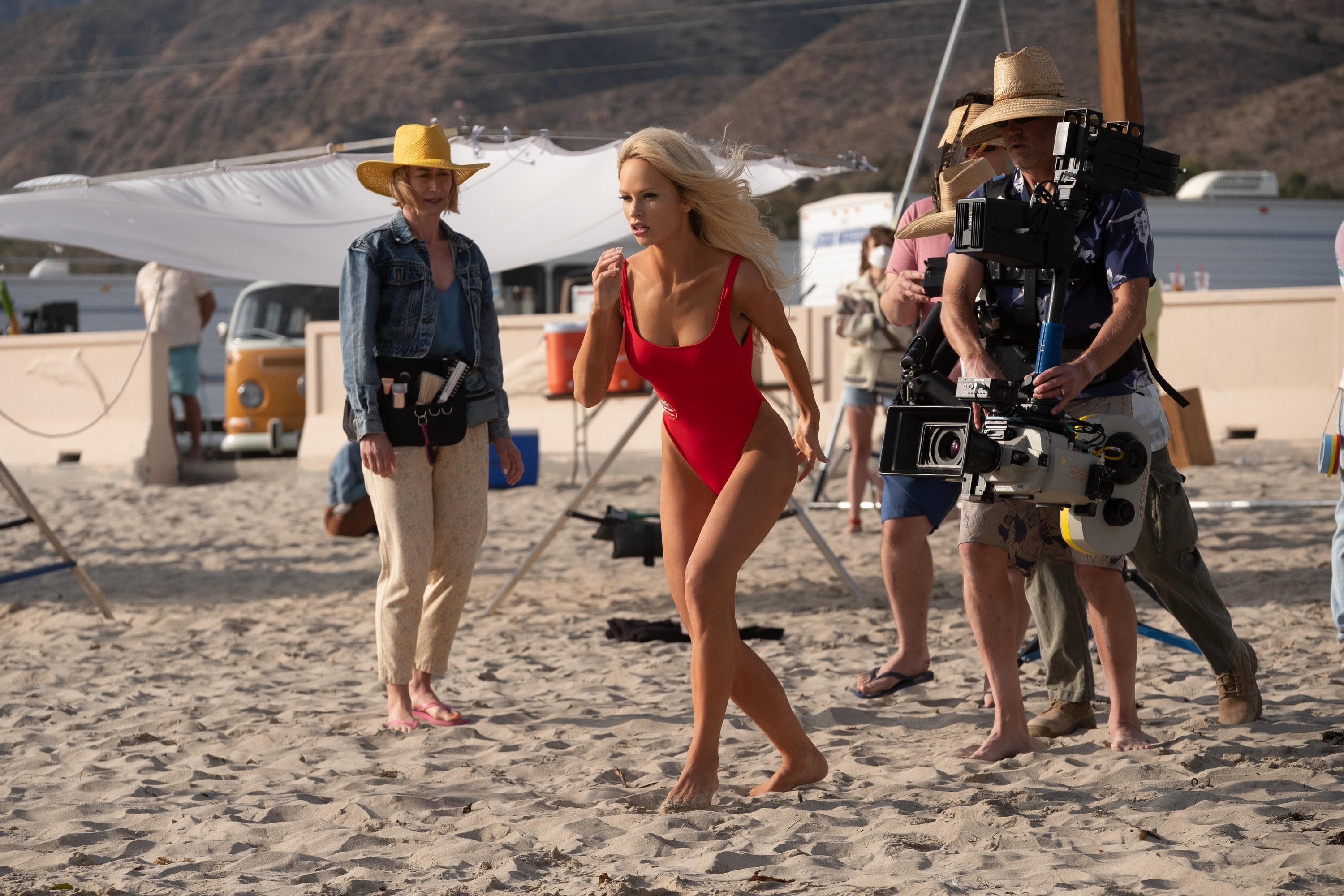 Pamela also reiterated that she hasn't watched a single minute of Pam & Tommy, but it was hard to escape the billboards promoting the Hulu limited series.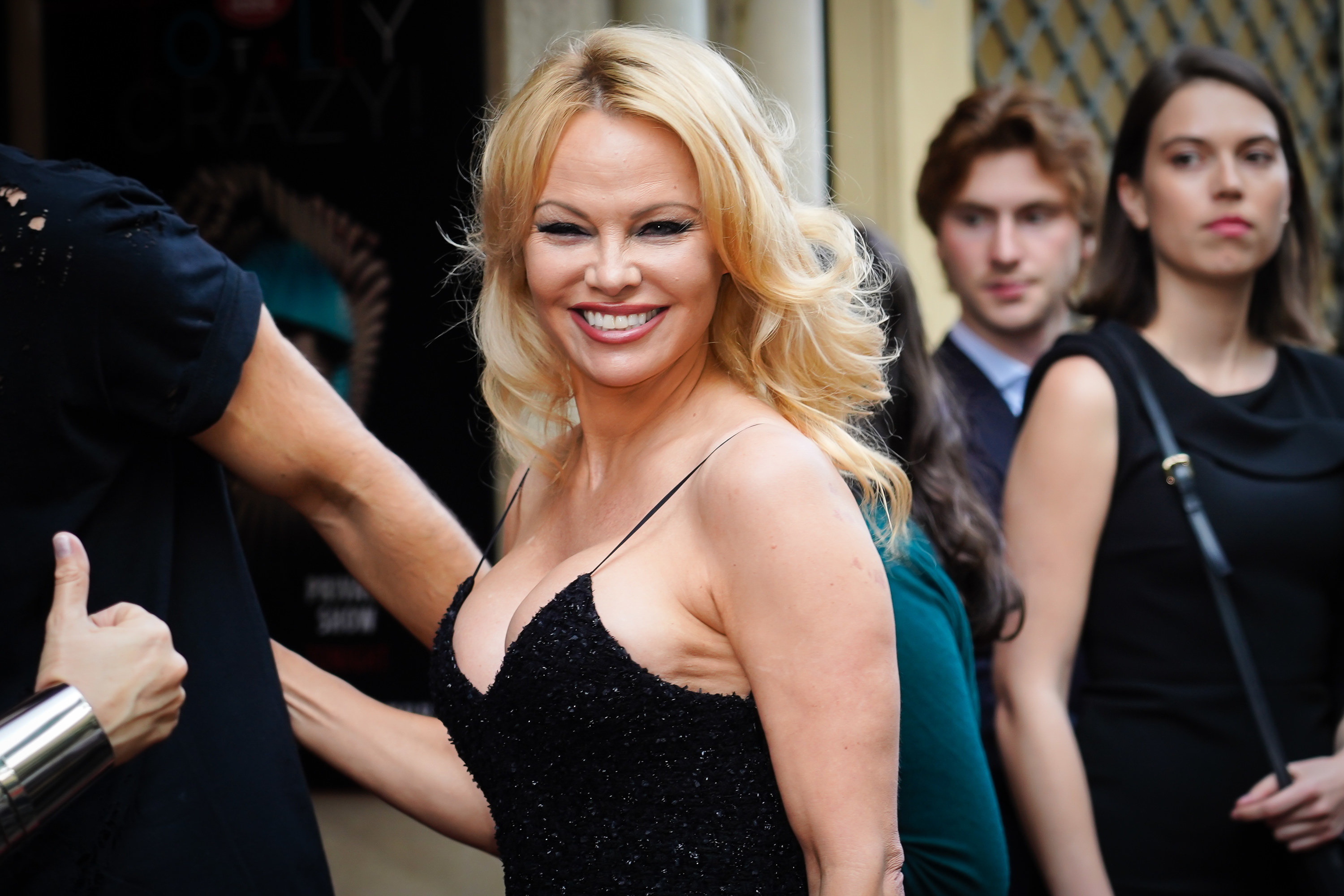 She described Lily and Sebastian dressed as herself and Tommy as looking like a "Halloween costume."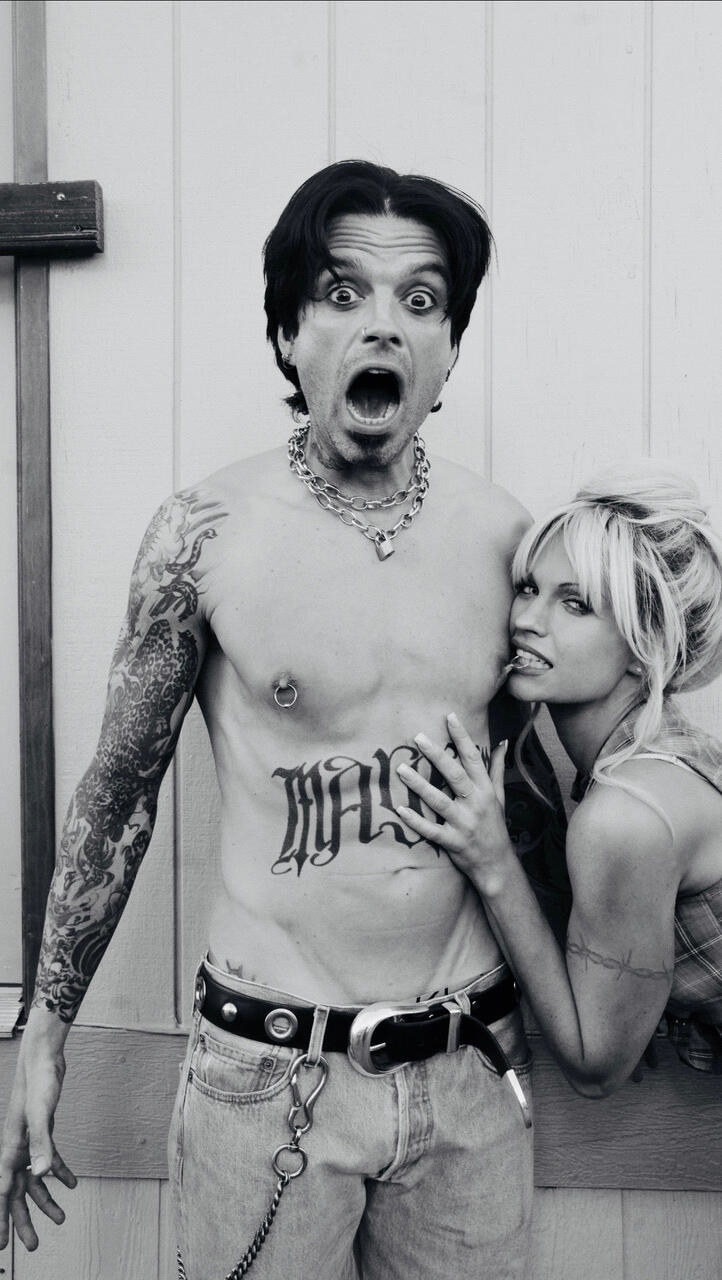 With Pam & Tommy, Pamela was once again thrust into the public spotlight — a place she knows all too well, thanks to her record-setting number of Playboy covers and her time on Baywatch, during which she couldn't travel anywhere without a security team.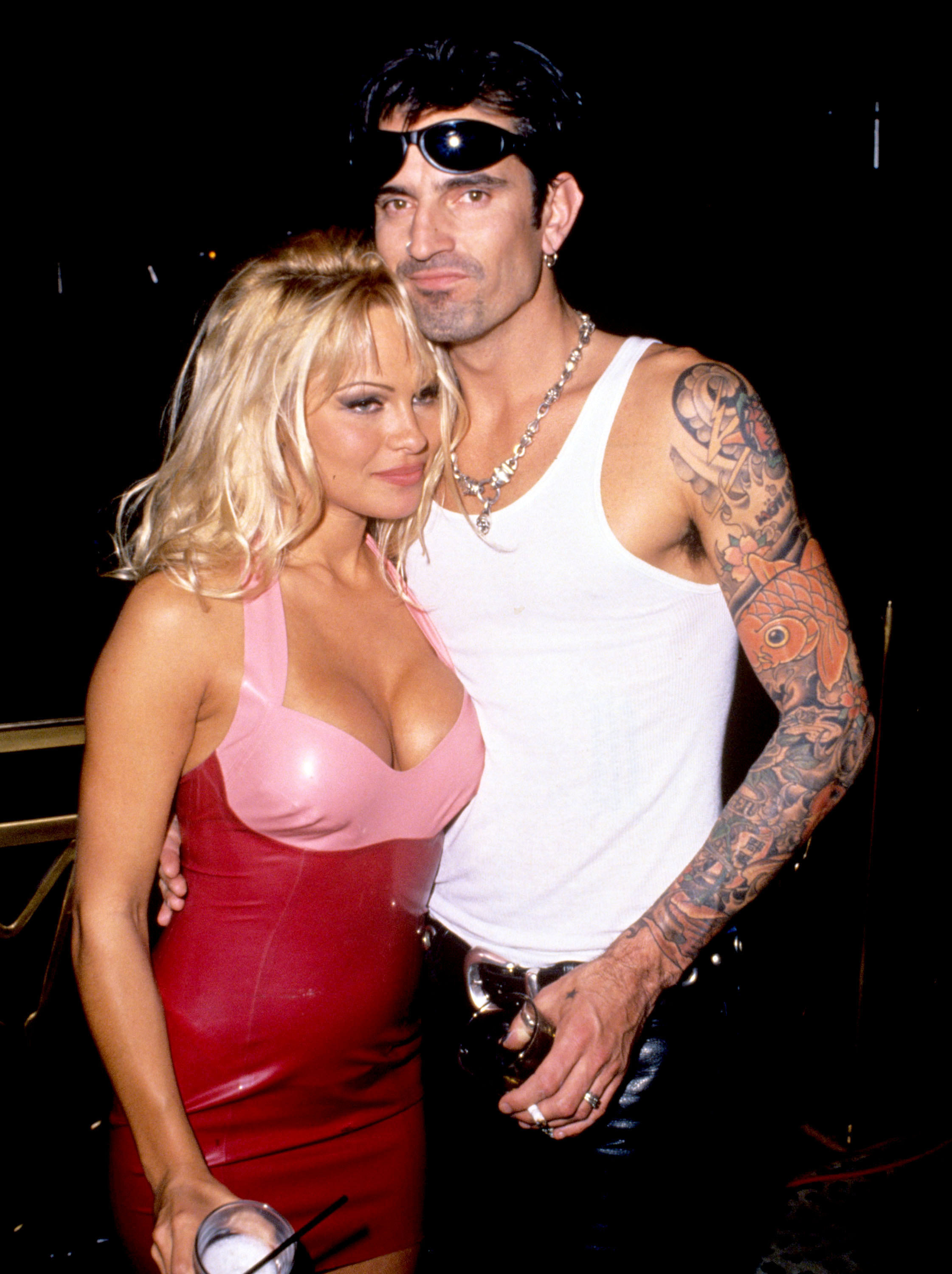 "It was just shocking," Pamela said of the show. "Tommy probably thought it was funny."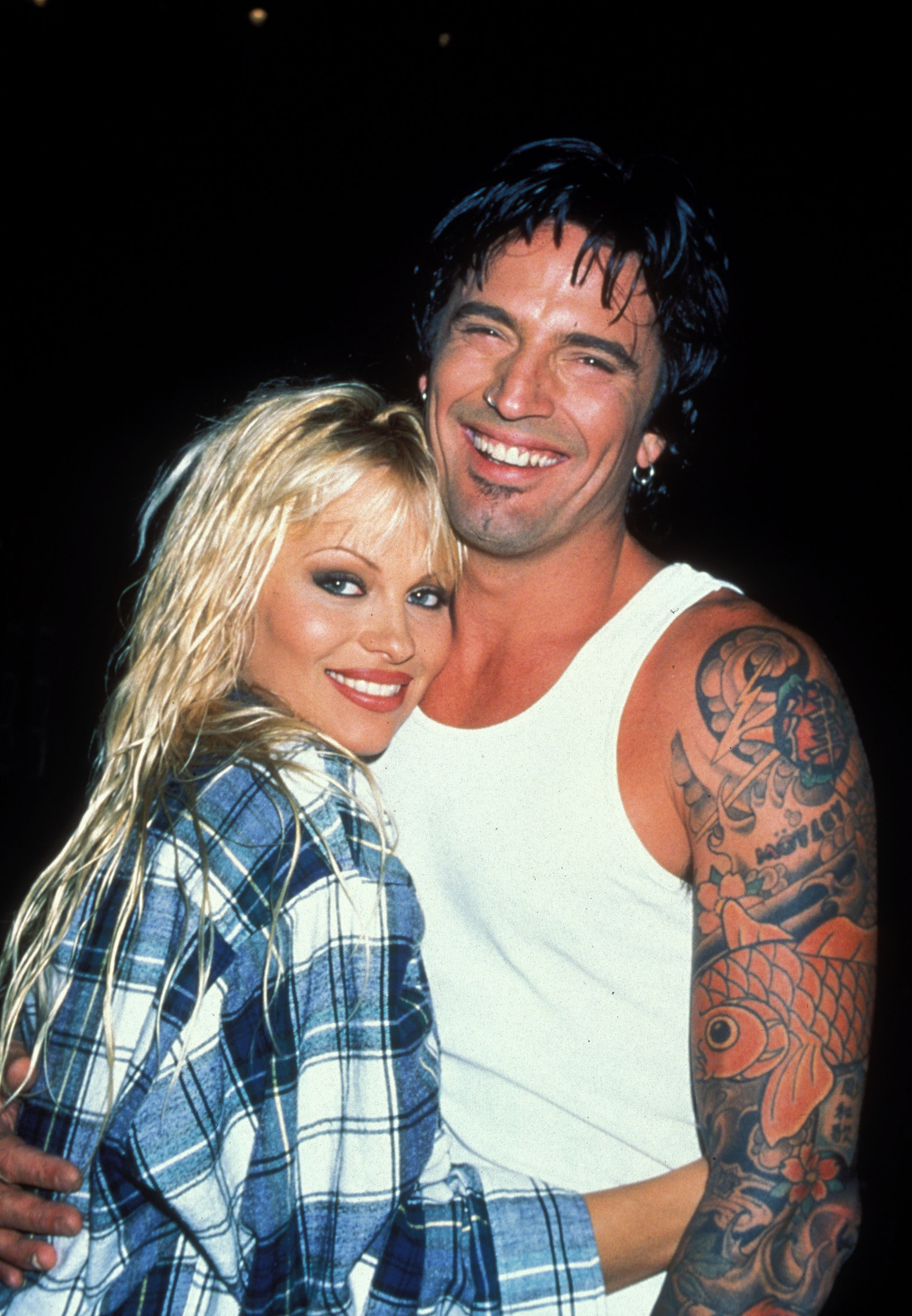 She explained that Tommy reached out to her while Pam & Tommy was airing: "I remember Tommy writing me a note saying, 'Don't let this hurt you like it did the first time,' because he had heard through the kids that I was kind of struggling with the idea of bringing this all up again."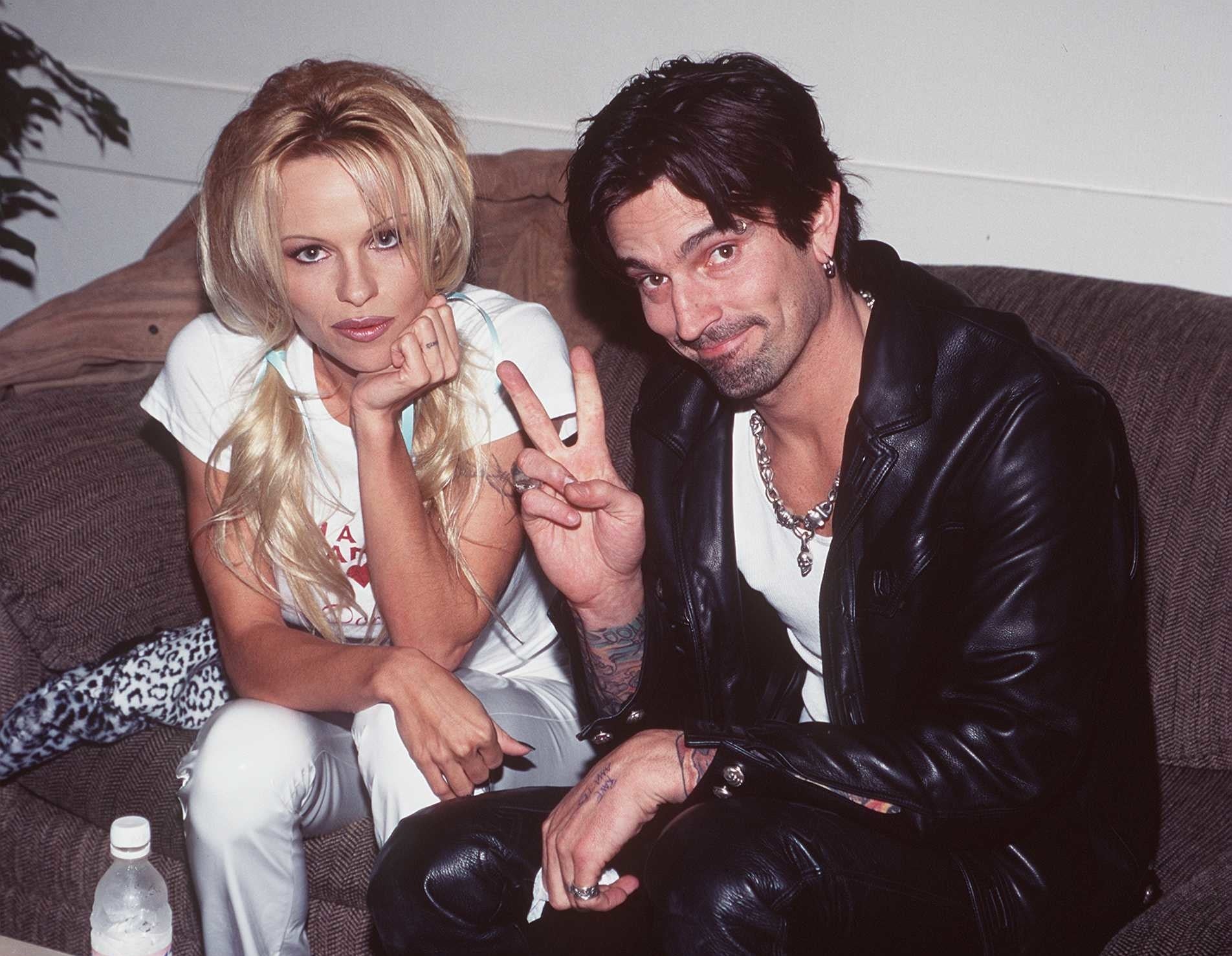 While Pamela still has an issue with Pam & Tommy, she was sure to let Variety know that she doesn't blame Lily for playing her in the show.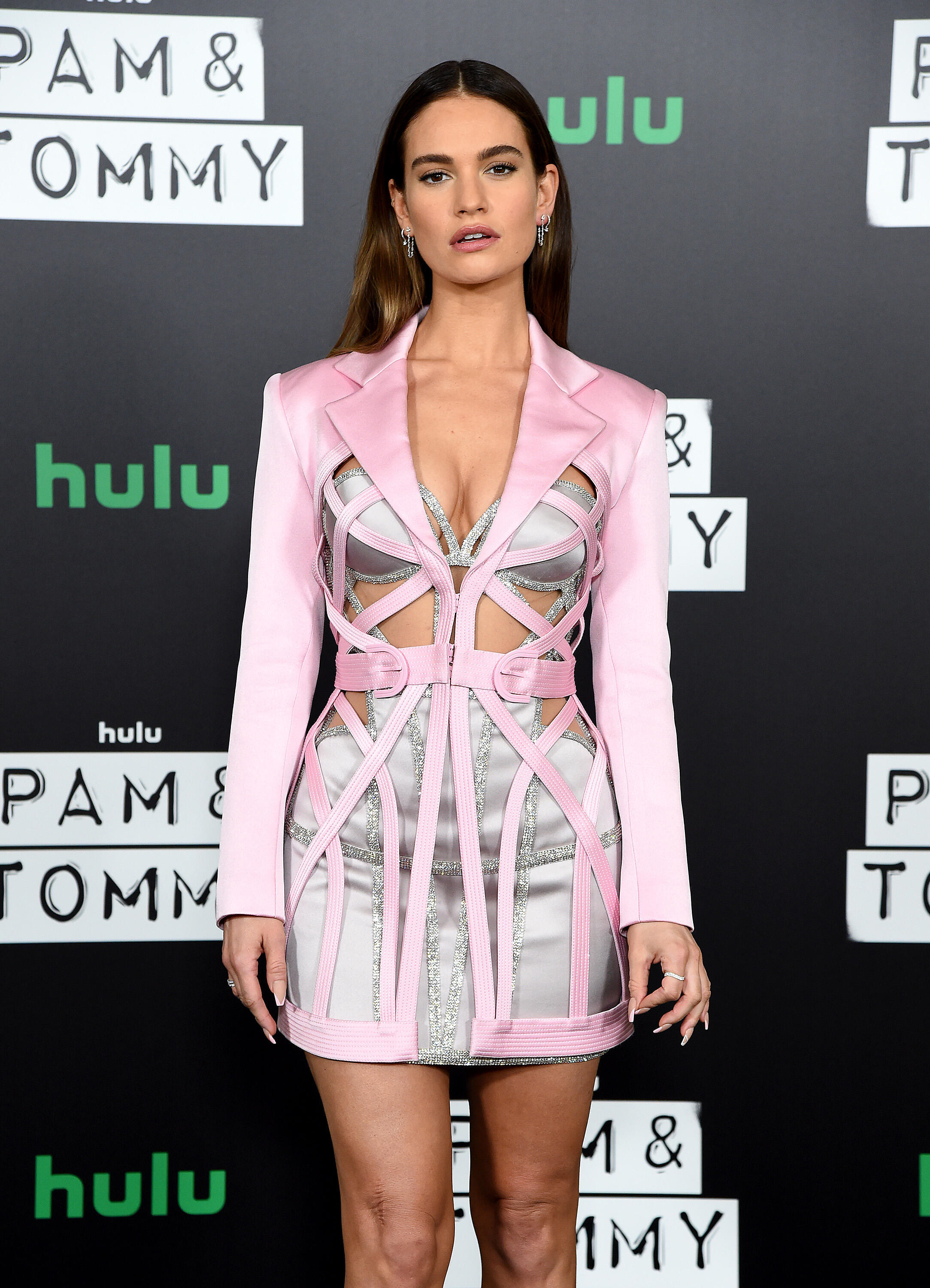 "I think it's hard to play somebody when you don't know the whole picture. I've got nothing against Lily James. I think that she's a beautiful girl and she was just doing the job," Pamela explained. "But the idea of the whole thing happening was just really crushing for me."
Now Pamela is taking her story into her own hands through her upcoming memoir, Love, Pamela, and the Netflix documentary Pamela, a Love Story.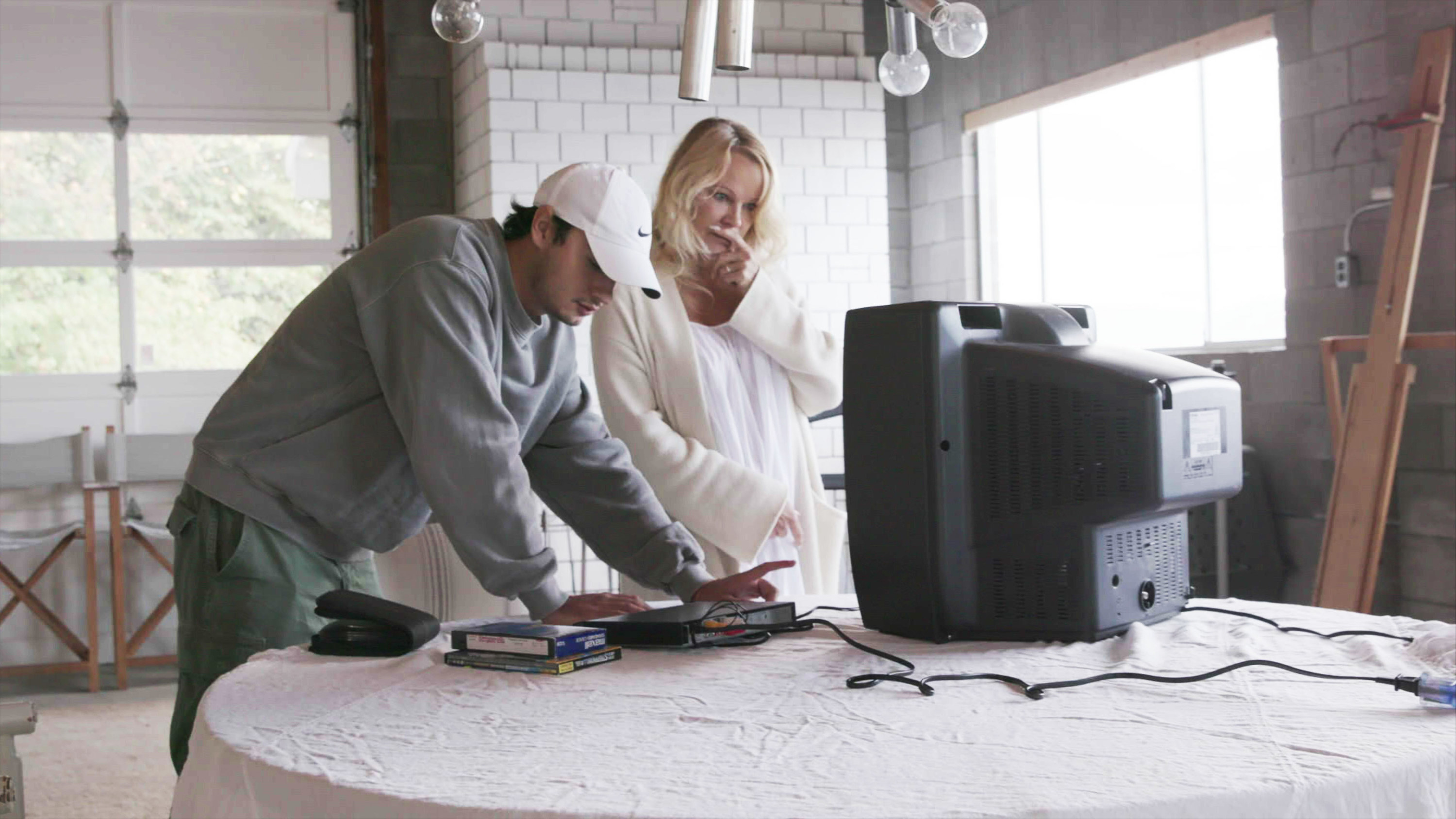 In fact, her upcoming Netflix doc may offer Pamela a chance to connect with Lily for the first time ever.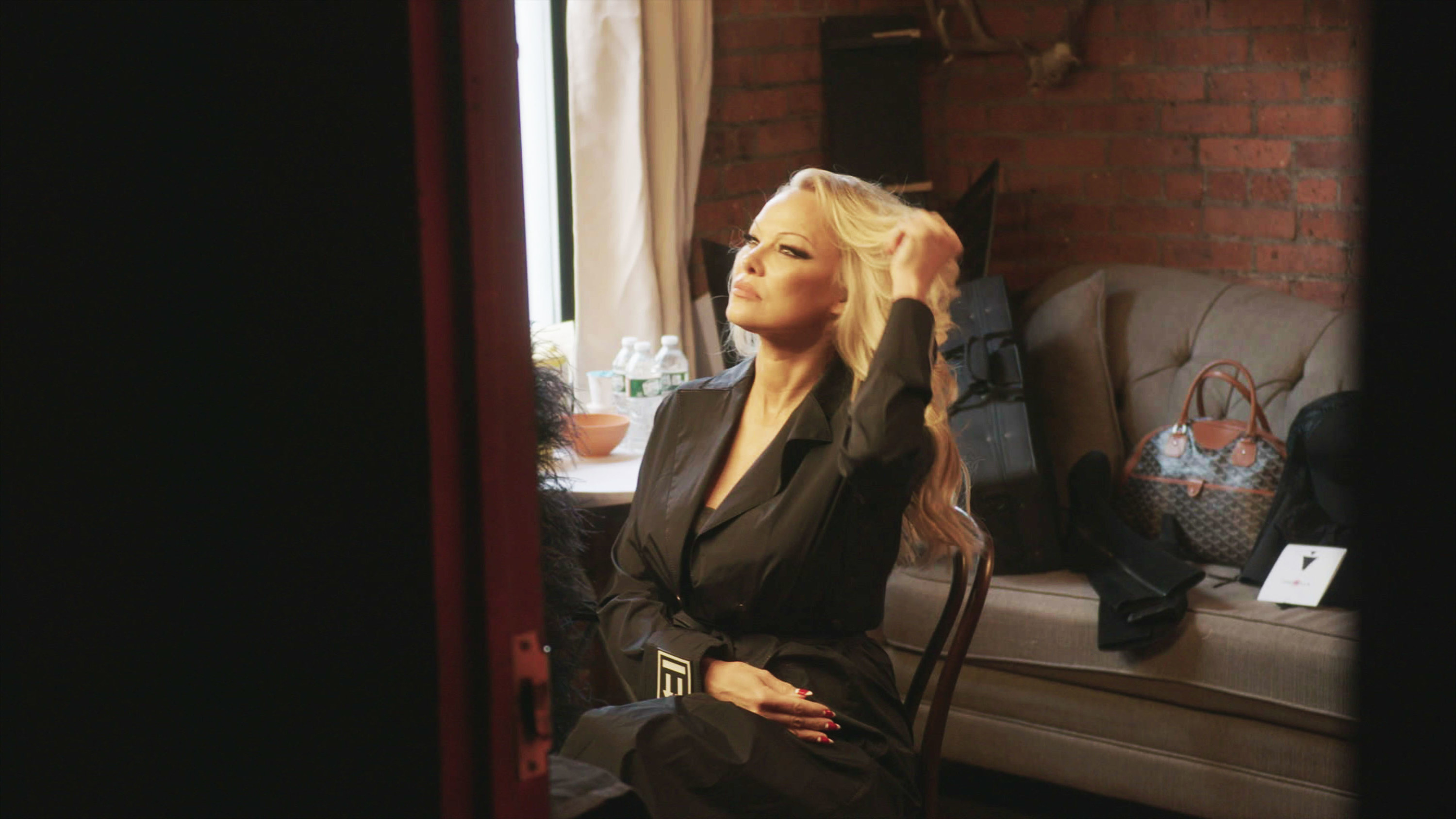 She told Variety, "I said to Netflix, 'I'd love to invite Lily to the premiere of the movie.'"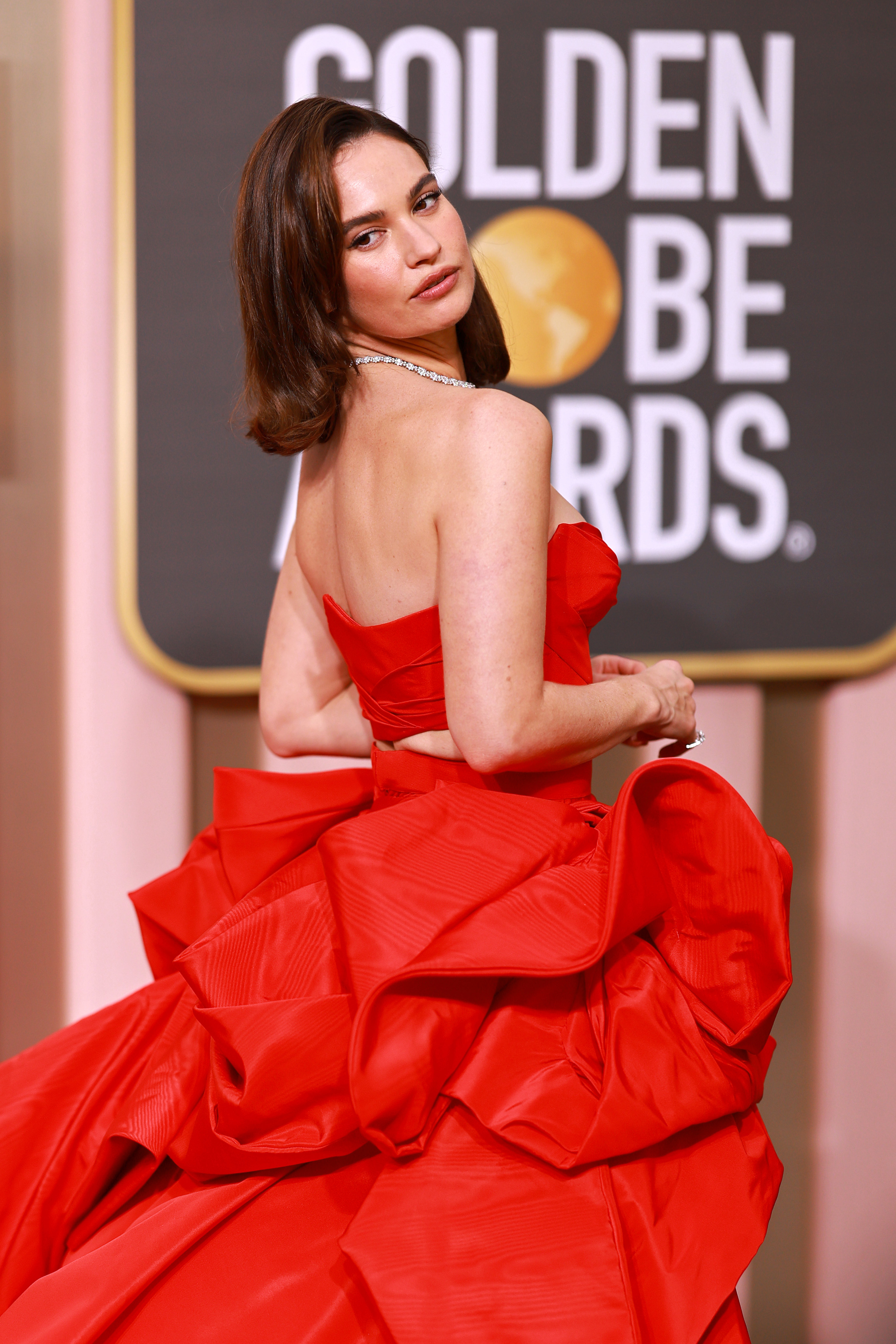 In an interview with Net-a-Porter last year, Lily talked about reaching out to Pamela and not receiving an answer at the time. "I was really hopeful that she would be involved. I wish it had been different," she said.
"I was very hopeful that we would be in touch right up until we started filming. ... My sole intention was to take care of the story and to play Pamela authentically."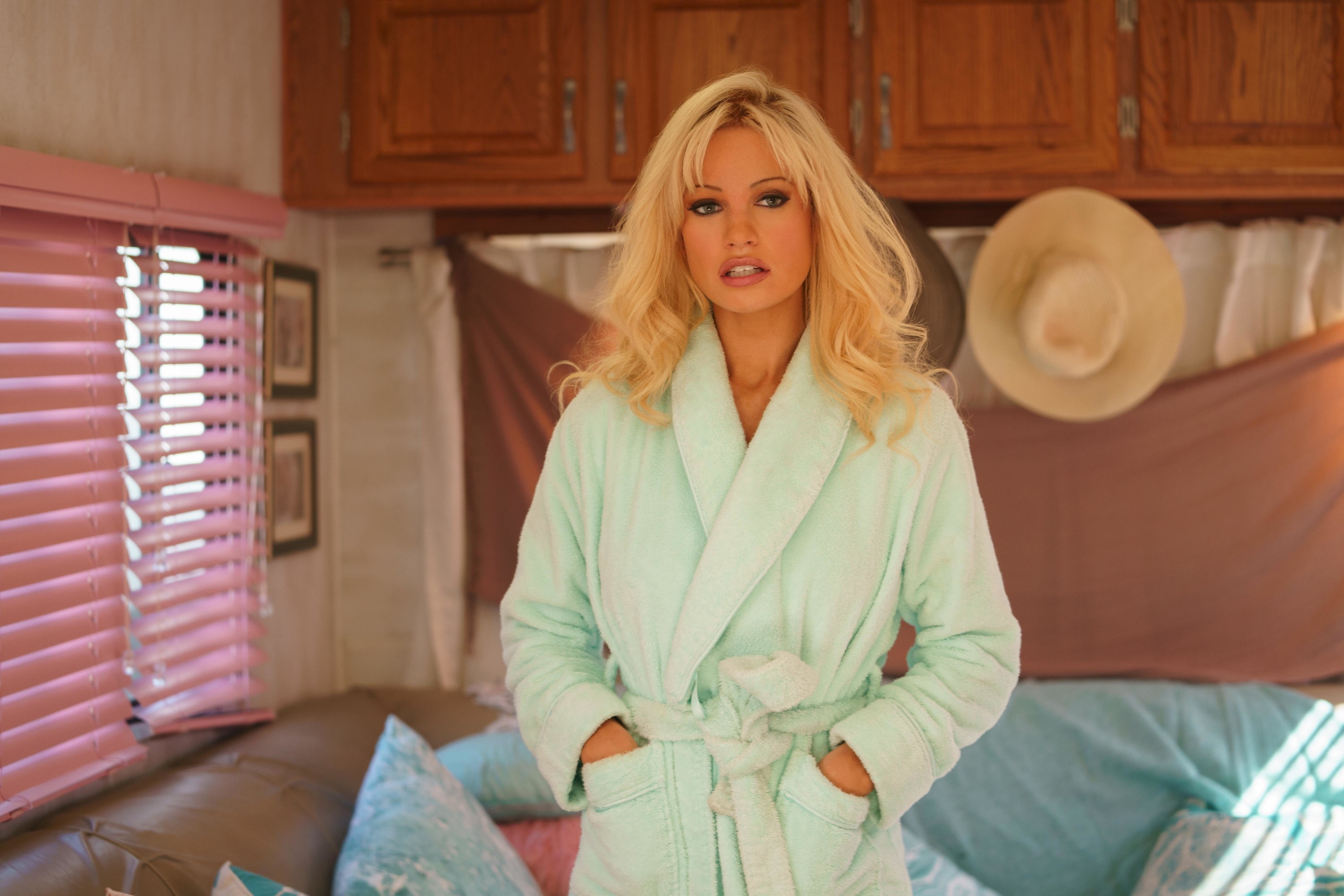 Here's hoping Pamela and Lily finally get to meet, and I'm loving that Pamela is taking back her own story and telling it in her own words, finally.
Love, Pamela and Netflix's Pamela, a Love Story will both be released Jan. 31.