Hi, hello! So, one of my favorite new TV shows is Netflix's The Society.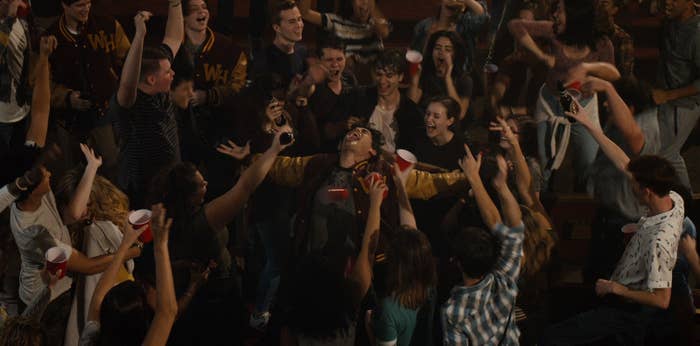 And while the show has sparked so many theories, I really just need to talk about my undying love for Grizz.
So, here are some Grizz moments that prove why he's the absolute best.
WARNING: There are MAJOR spoilers for Season 1 ahead!
1.
First, when Grizz was the only one who knew what the writing on the wall meant: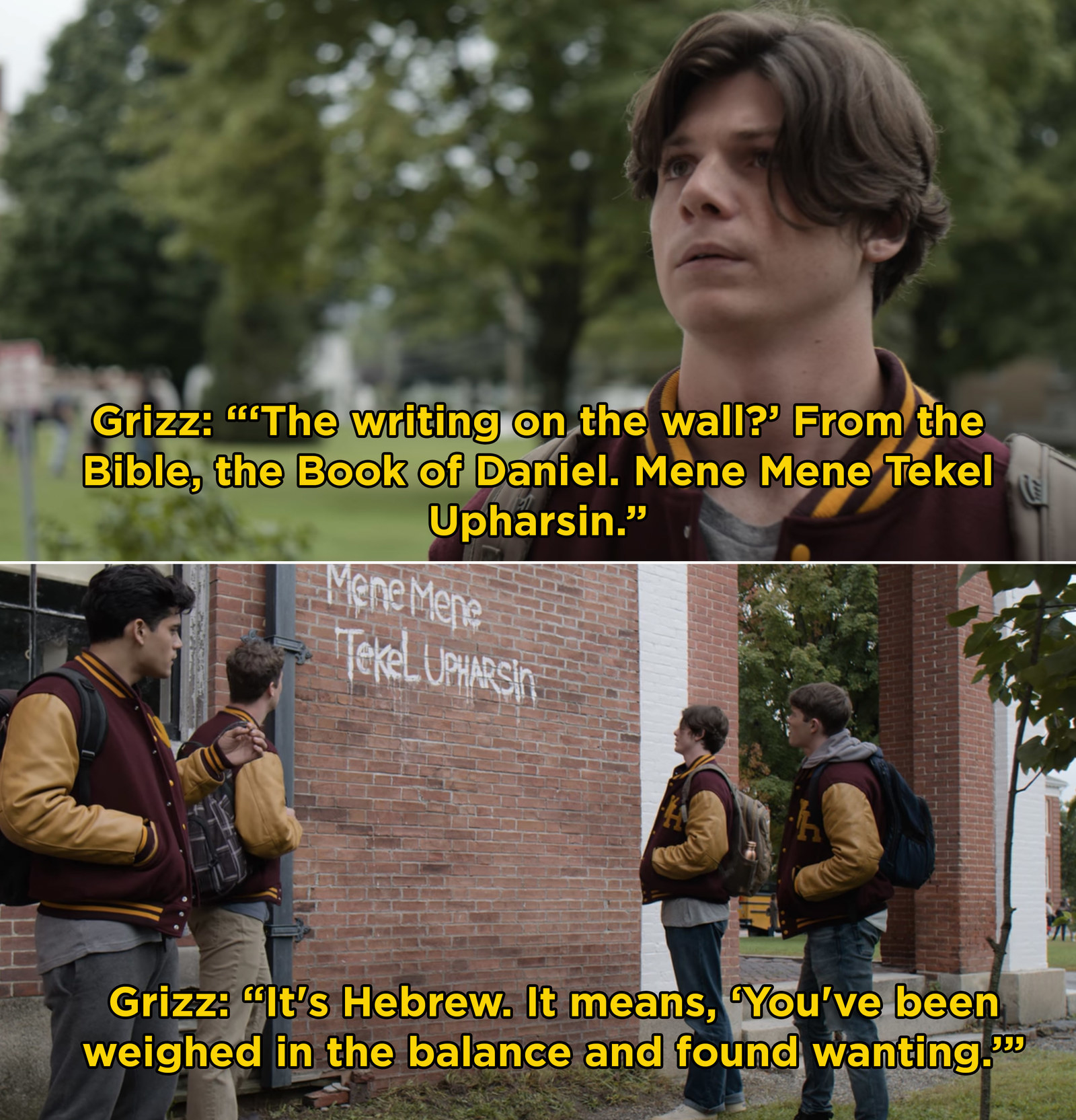 2.
When he casually quoted Sir Arthur Conan Doyle and none of his friends cared: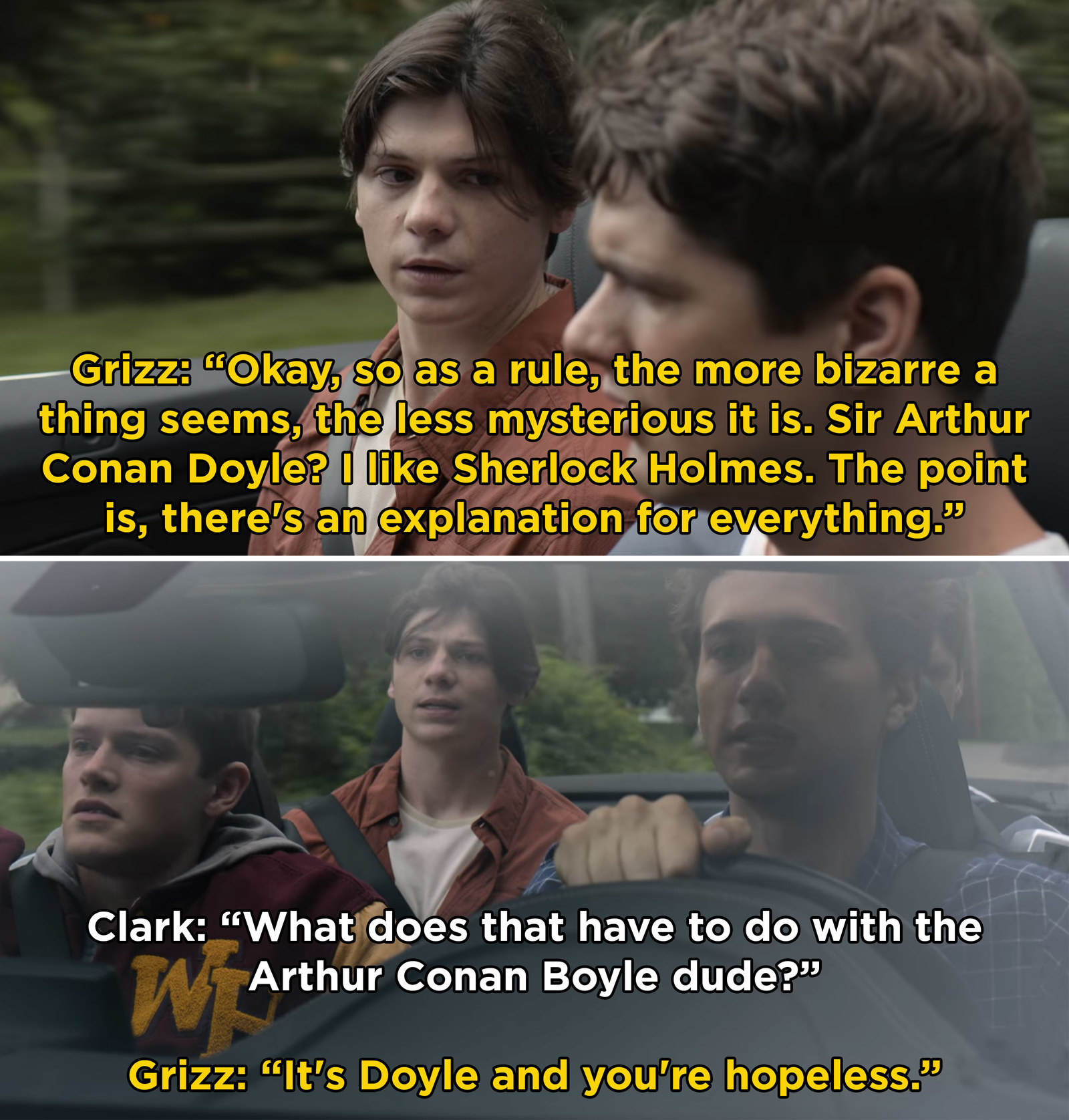 3.
When he realized that there was nothing he could do to save Emily after she was bit by a snake: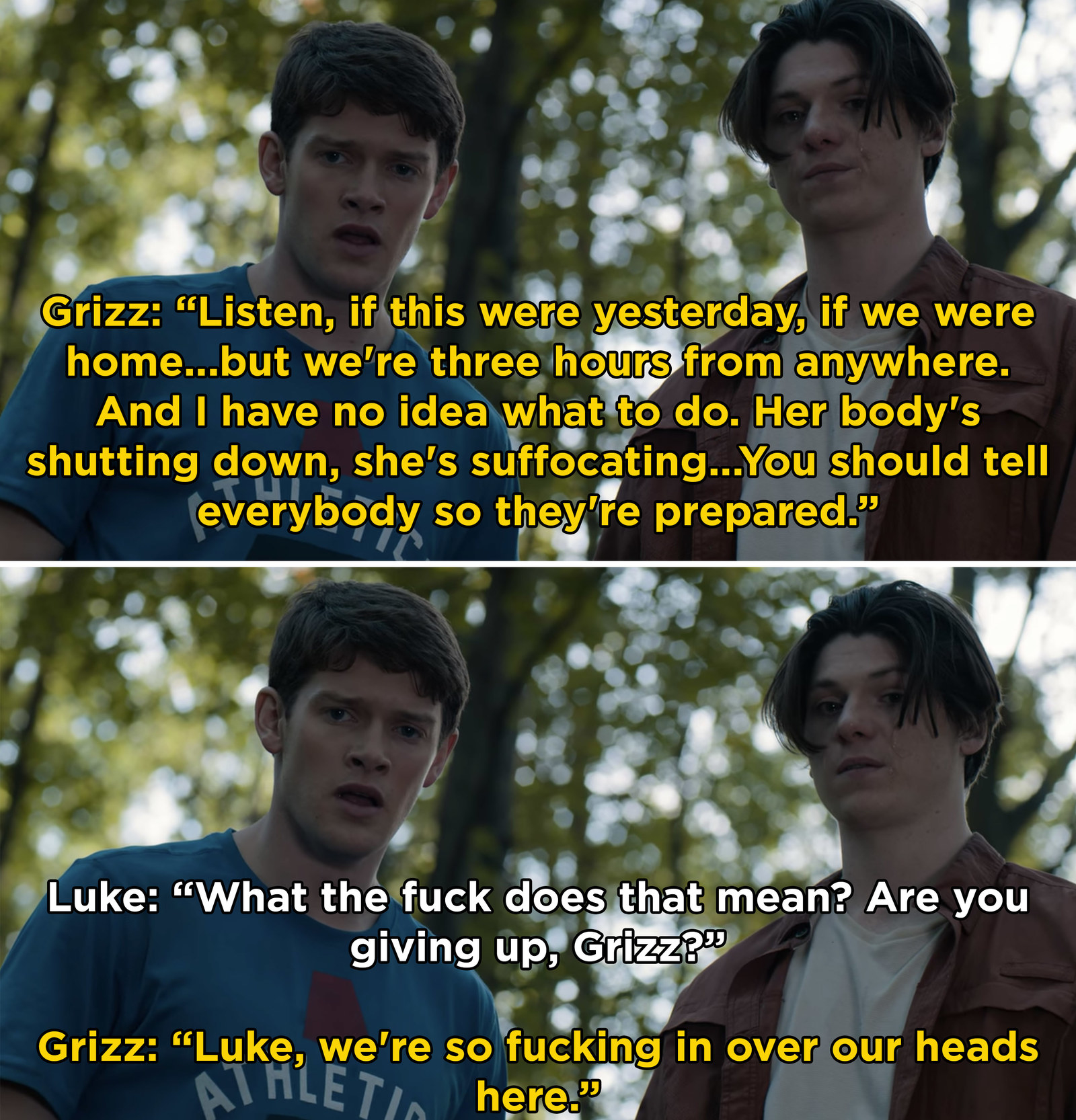 4.
When Grizz was the only one who was trying to rationalize why they were trapped: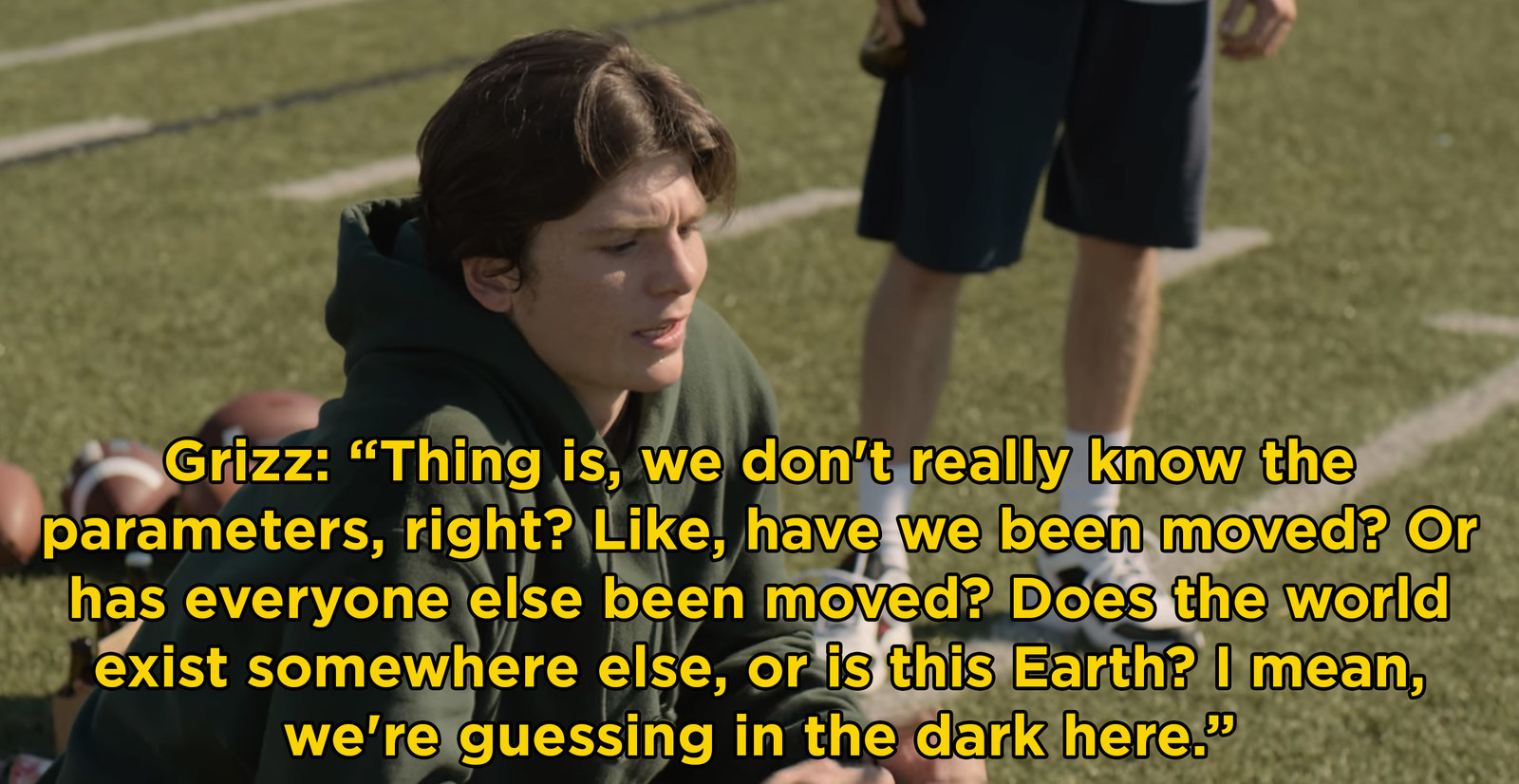 5.
When he quoted his favorite play and told Elle that she needed to make the most out of life: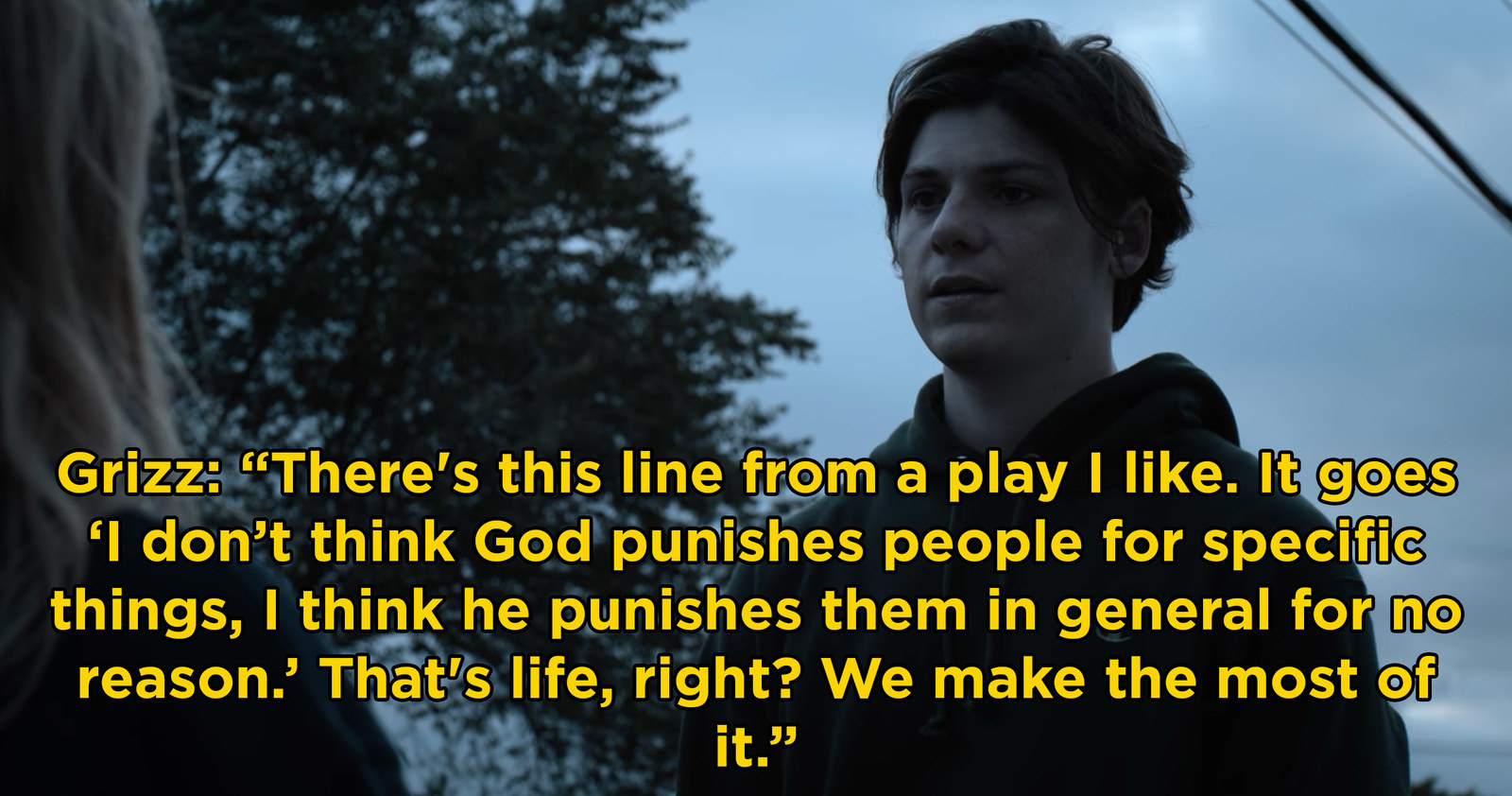 6.
When he rocked this button-down shirt and sweatpants look at prom: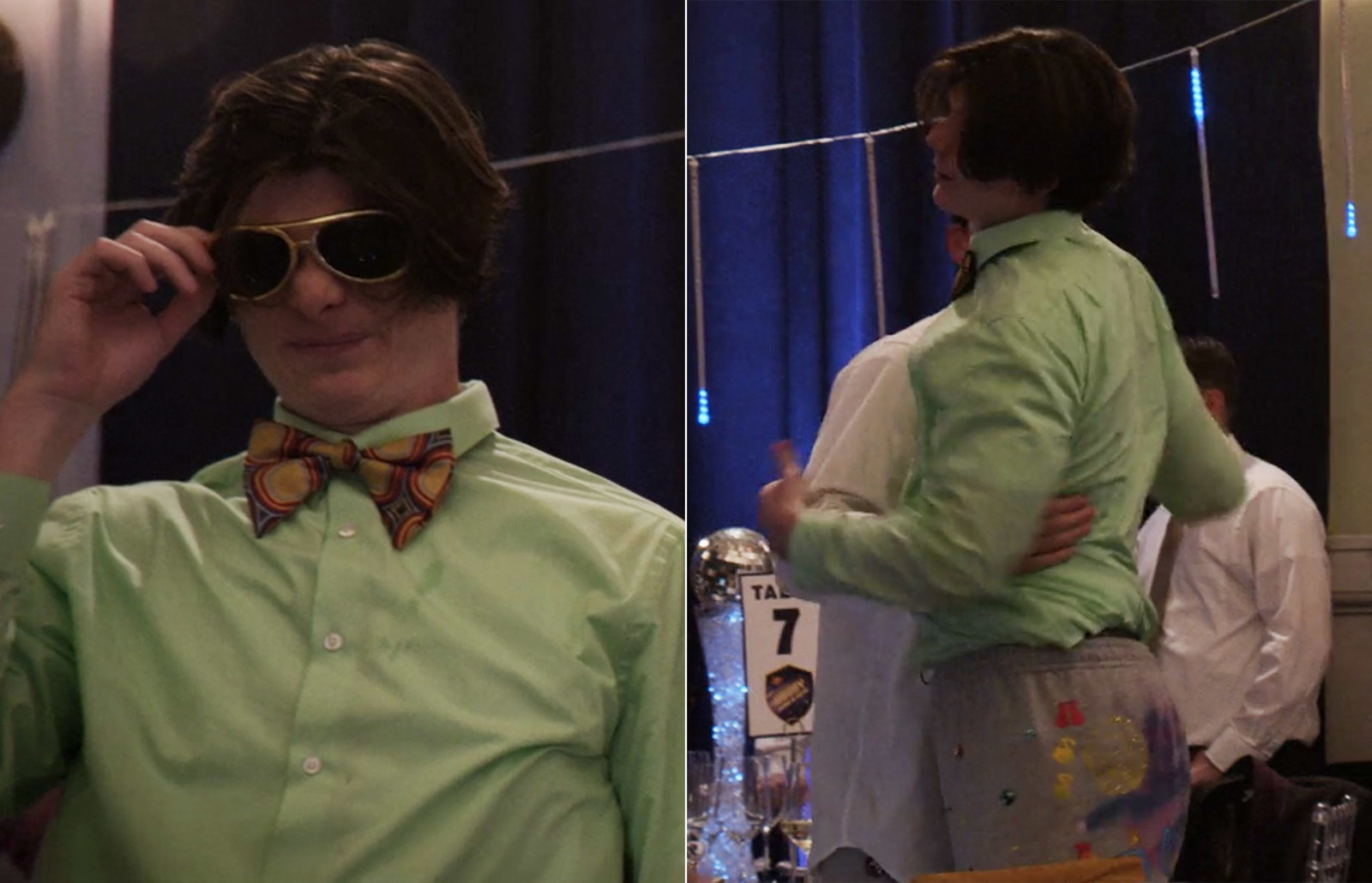 7.
When Grizz adorably and awkwardly danced in the background at prom:
8.
When Grizz showed Sam the only sign language that he knew, but wanted to learn more: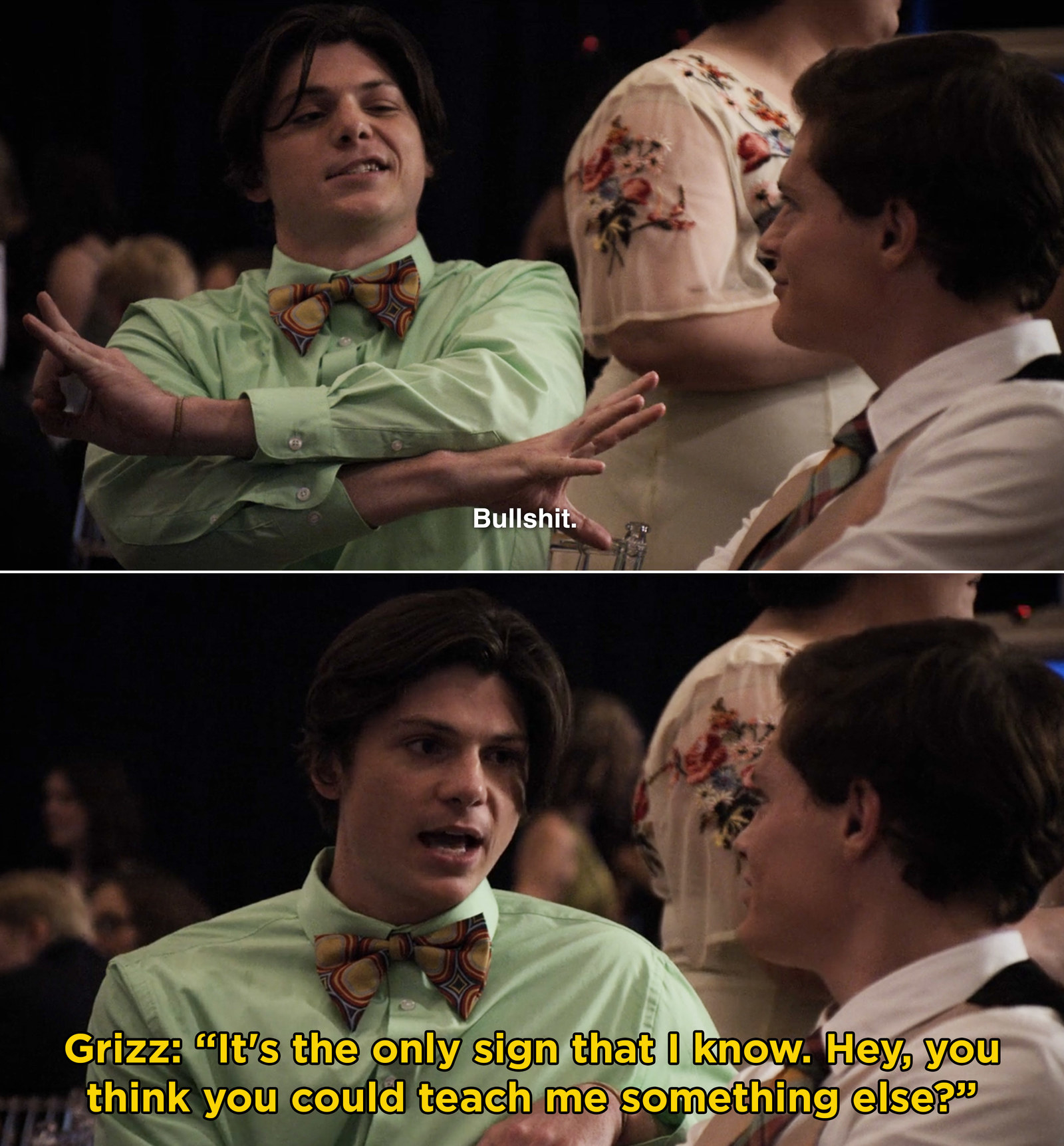 9.
And then, just the way he adorably looked at Sam: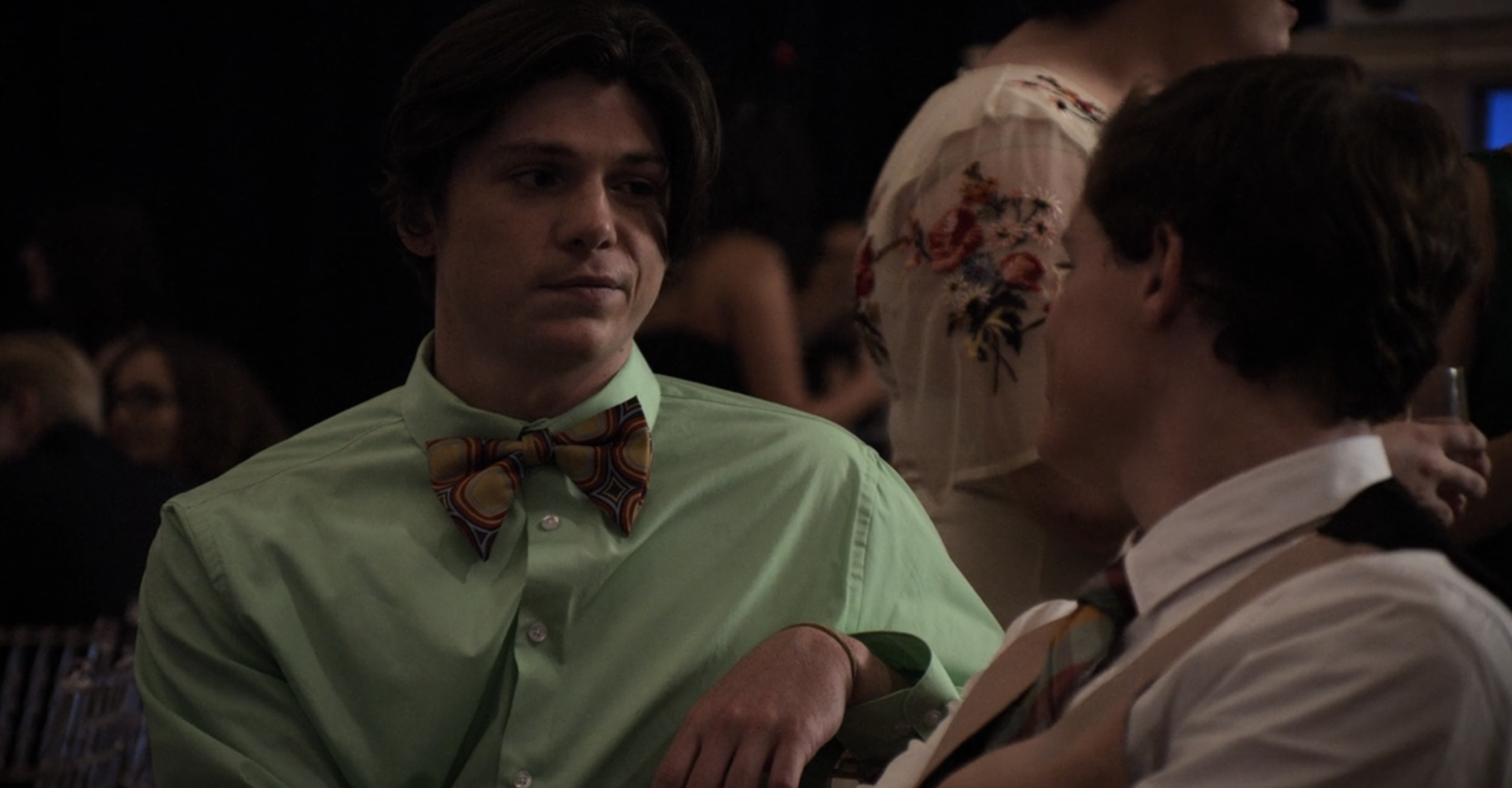 10.
When Grizz comforted Allie after Cassandra's death by bringing her tea and a quote he loved:
11.
When Grizz wanted to do anything he could to keep Allie safe after she was put in charge: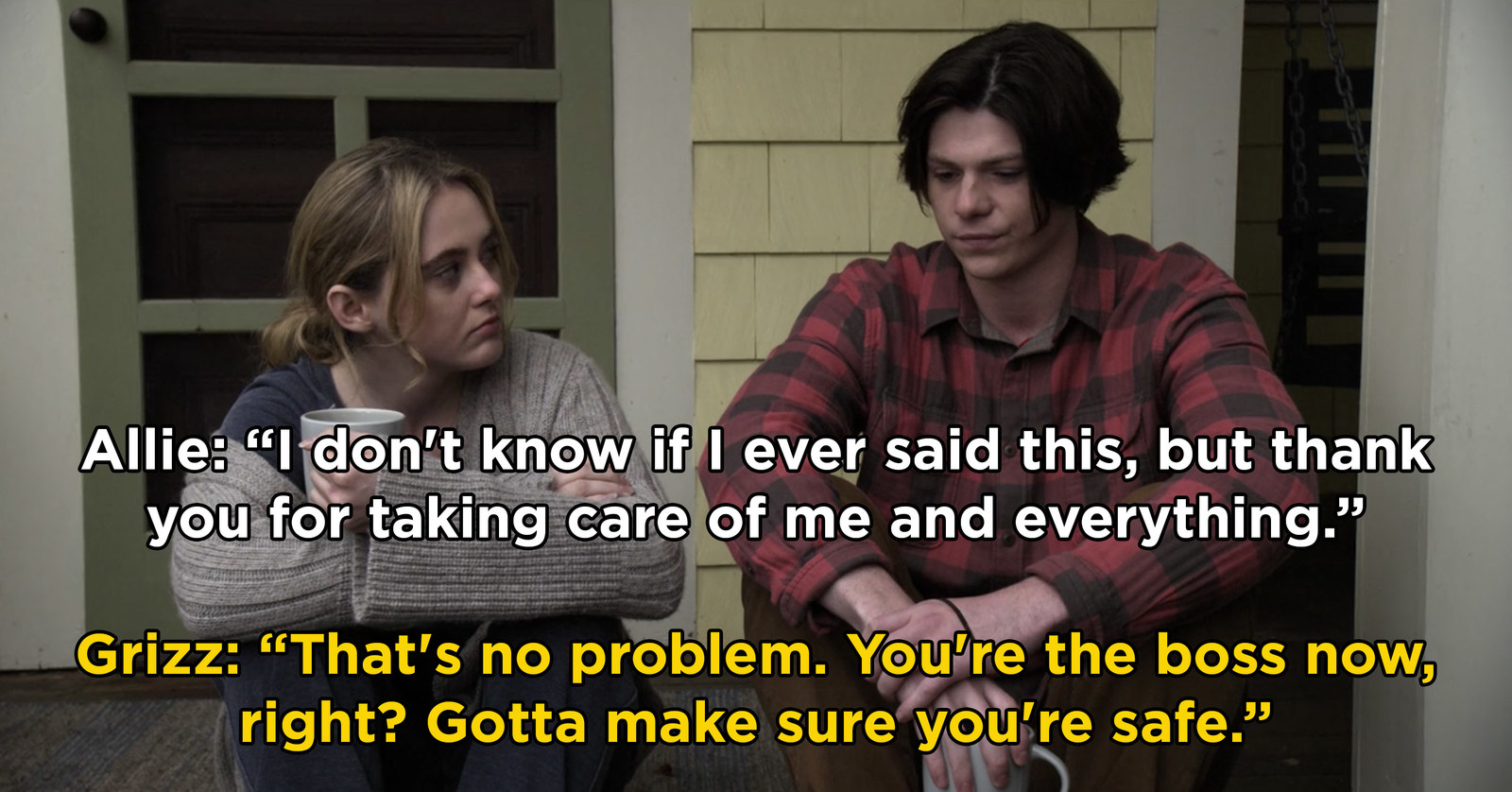 12.
When he accidentally slept through his alarm before the raid on Dewey's house: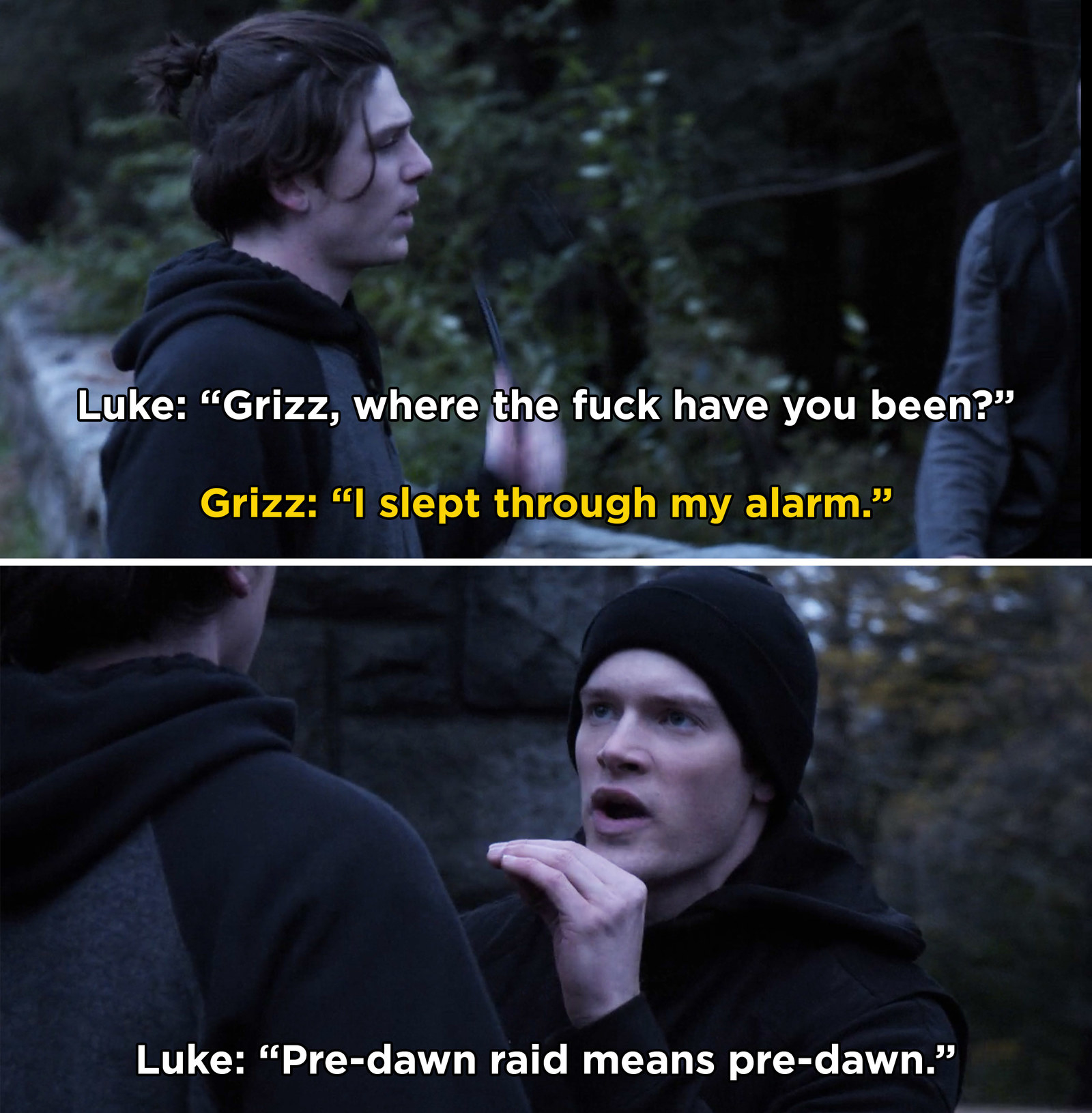 13.
When Grizz had this hilarious reaction when asked if they were raiding the house correctly: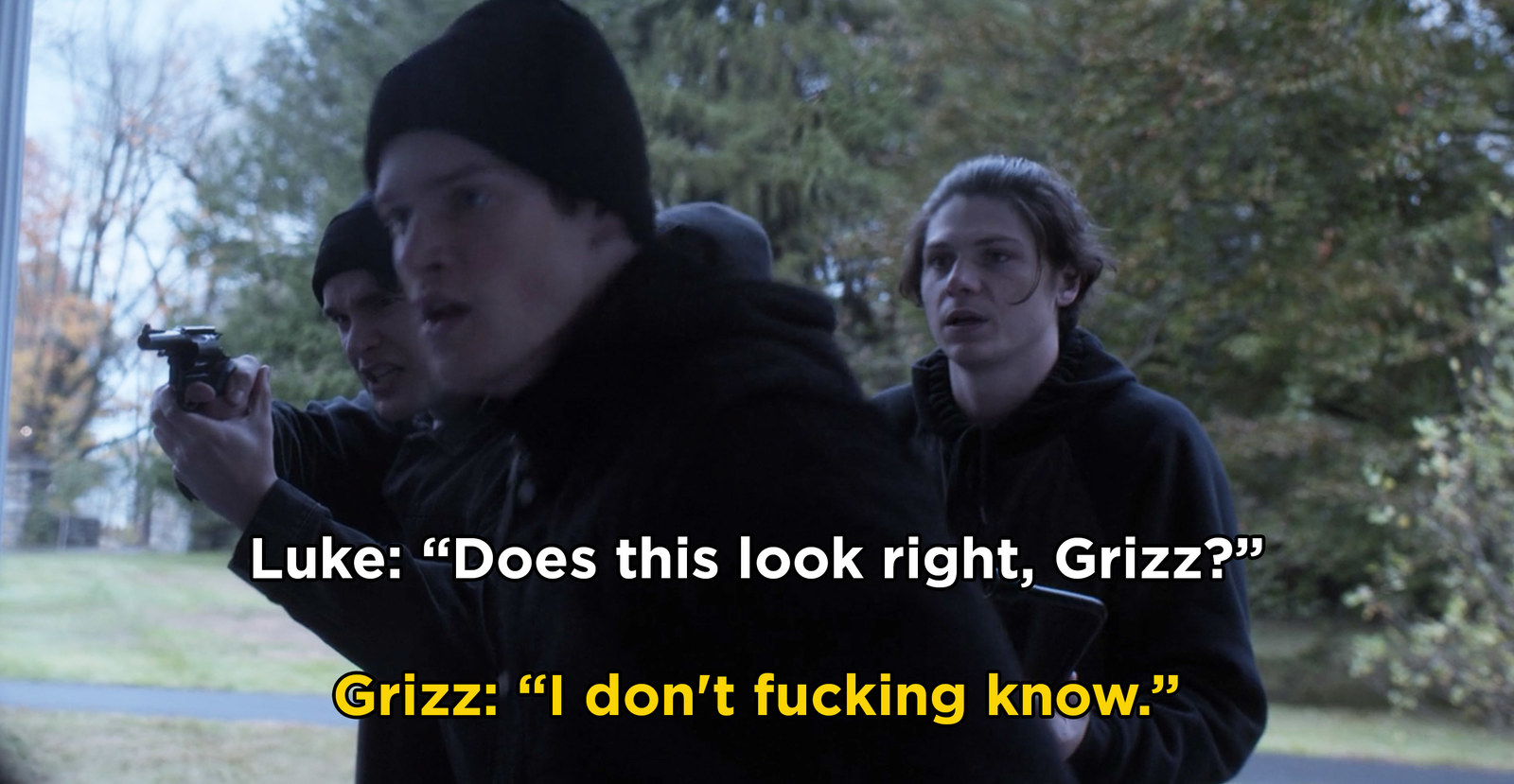 14.
When Grizz couldn't pull the trigger and kill Dewey: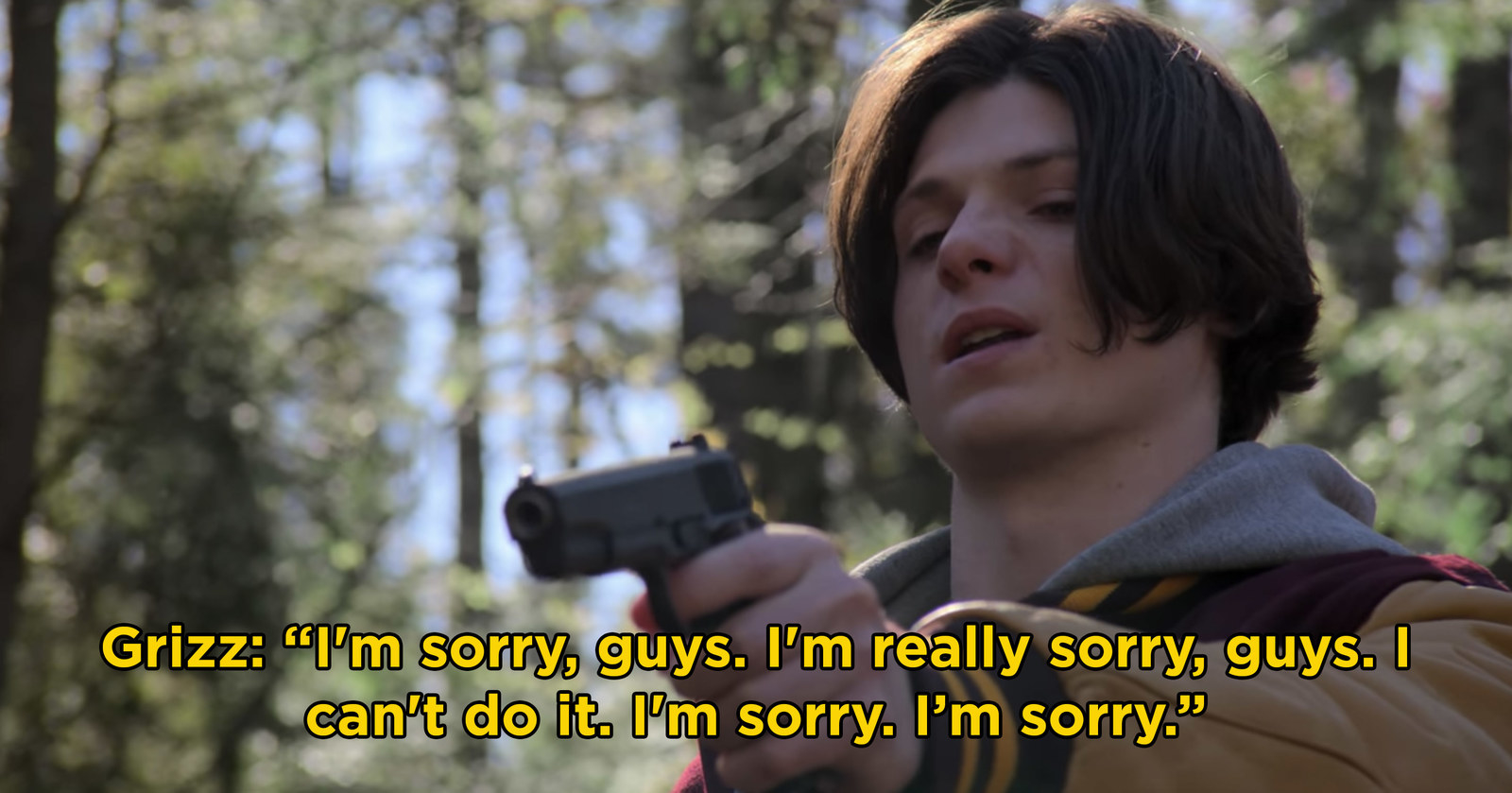 15.
When Grizz simply sat with Allie after everything that happened with Dewey: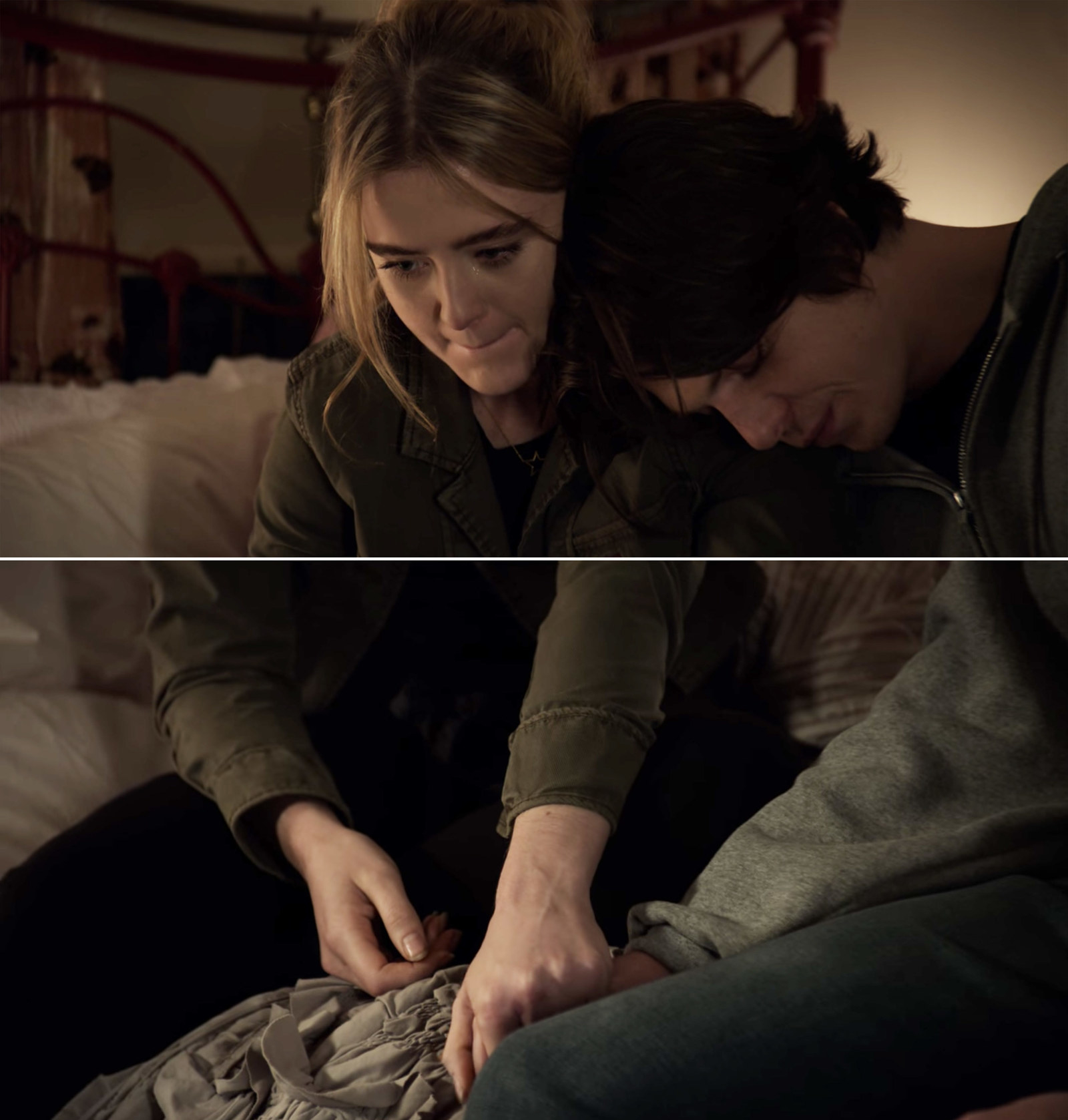 16.
When he went with Luke to pick out an engagement ring like a supportive BFF: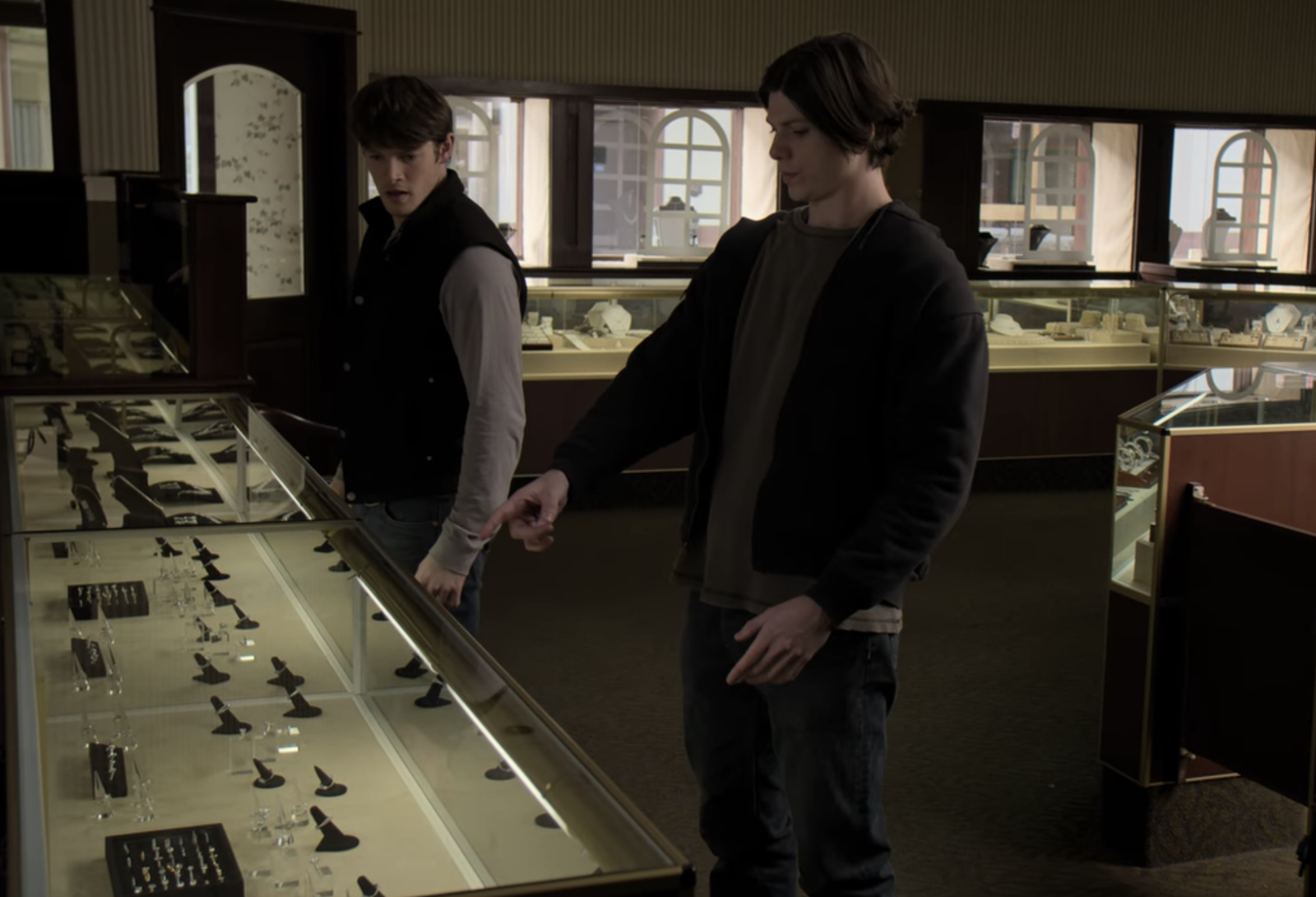 17.
When Grizz secretly learned more sign language so he could talk to Sam: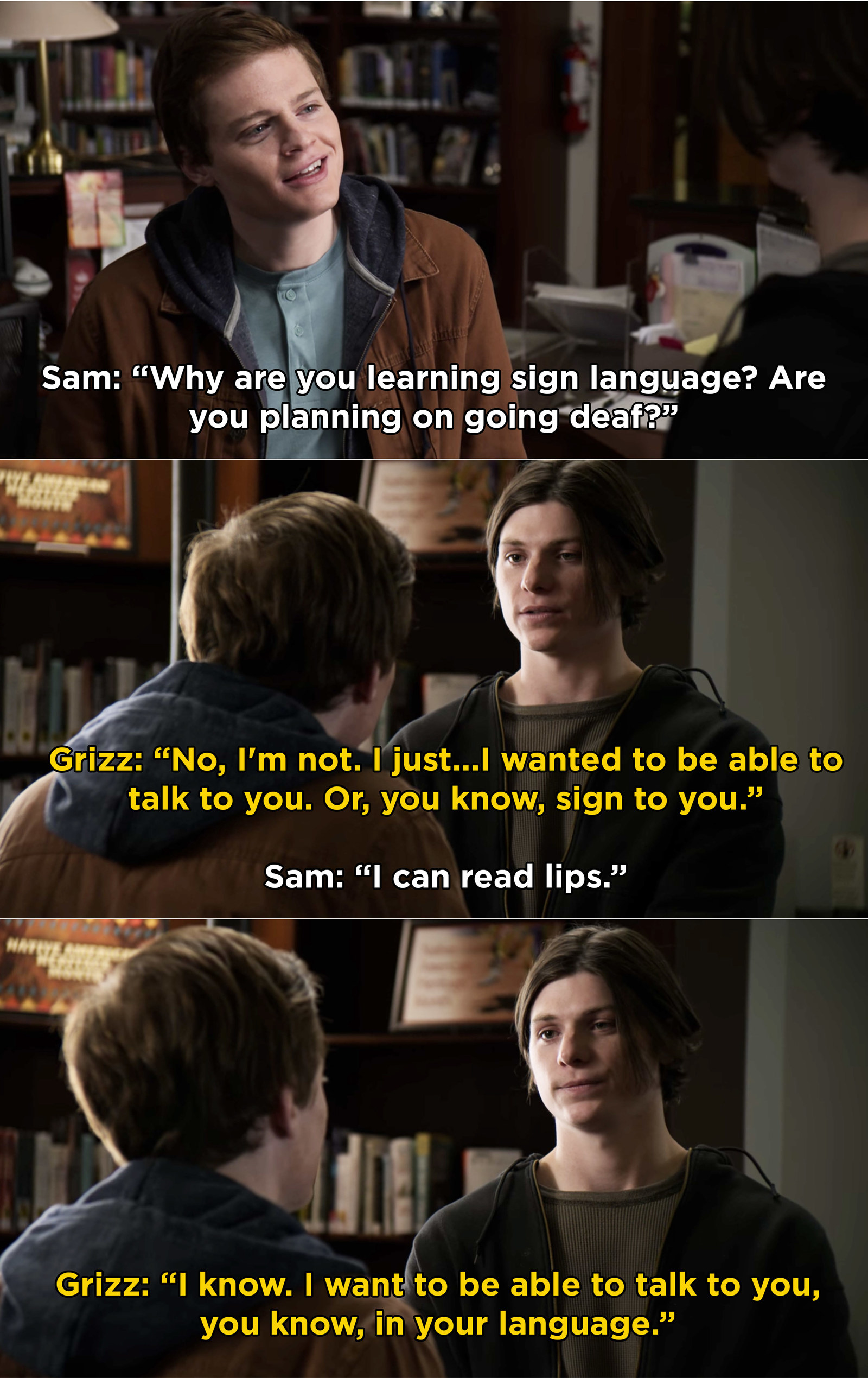 18.
When he taught Sam how to garden and they just enjoyed each other's company:
19.
When Grizz asked Sam how to say "kiss me" in ASL: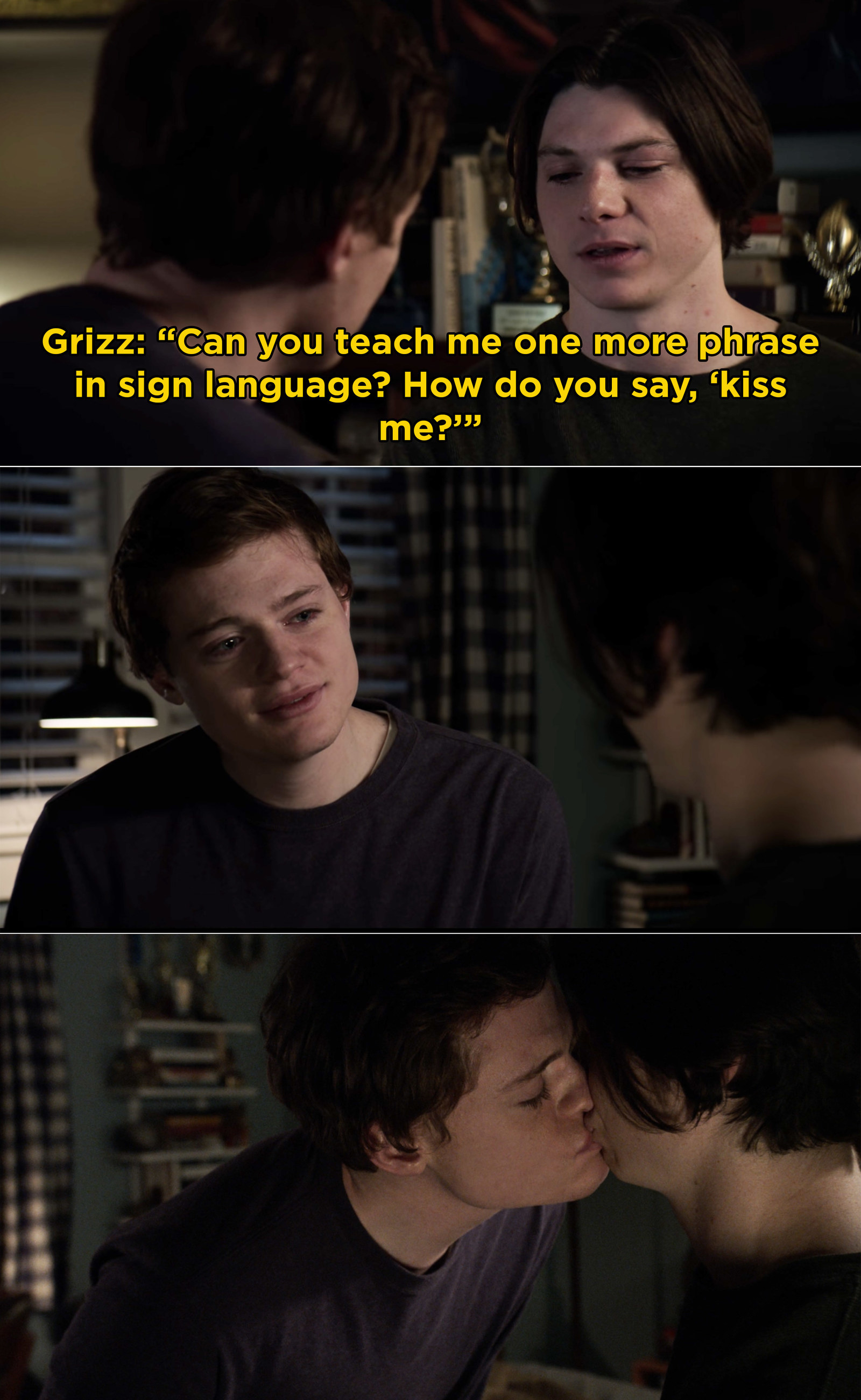 20.
When Grizz told Sam that their relationship felt like a new beginning: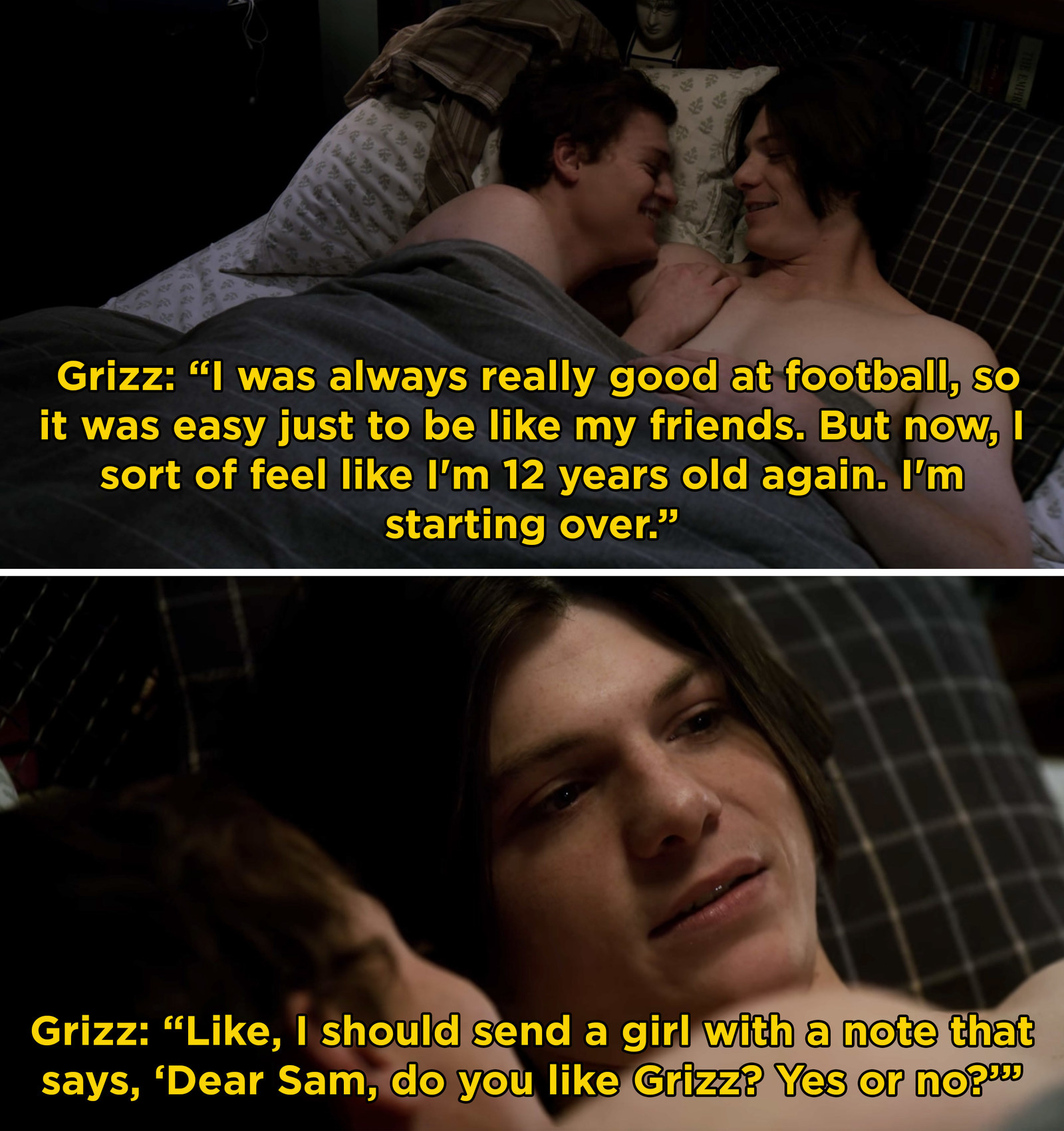 21.
When he was heartbroken after learning that Sam was having a baby with Becca: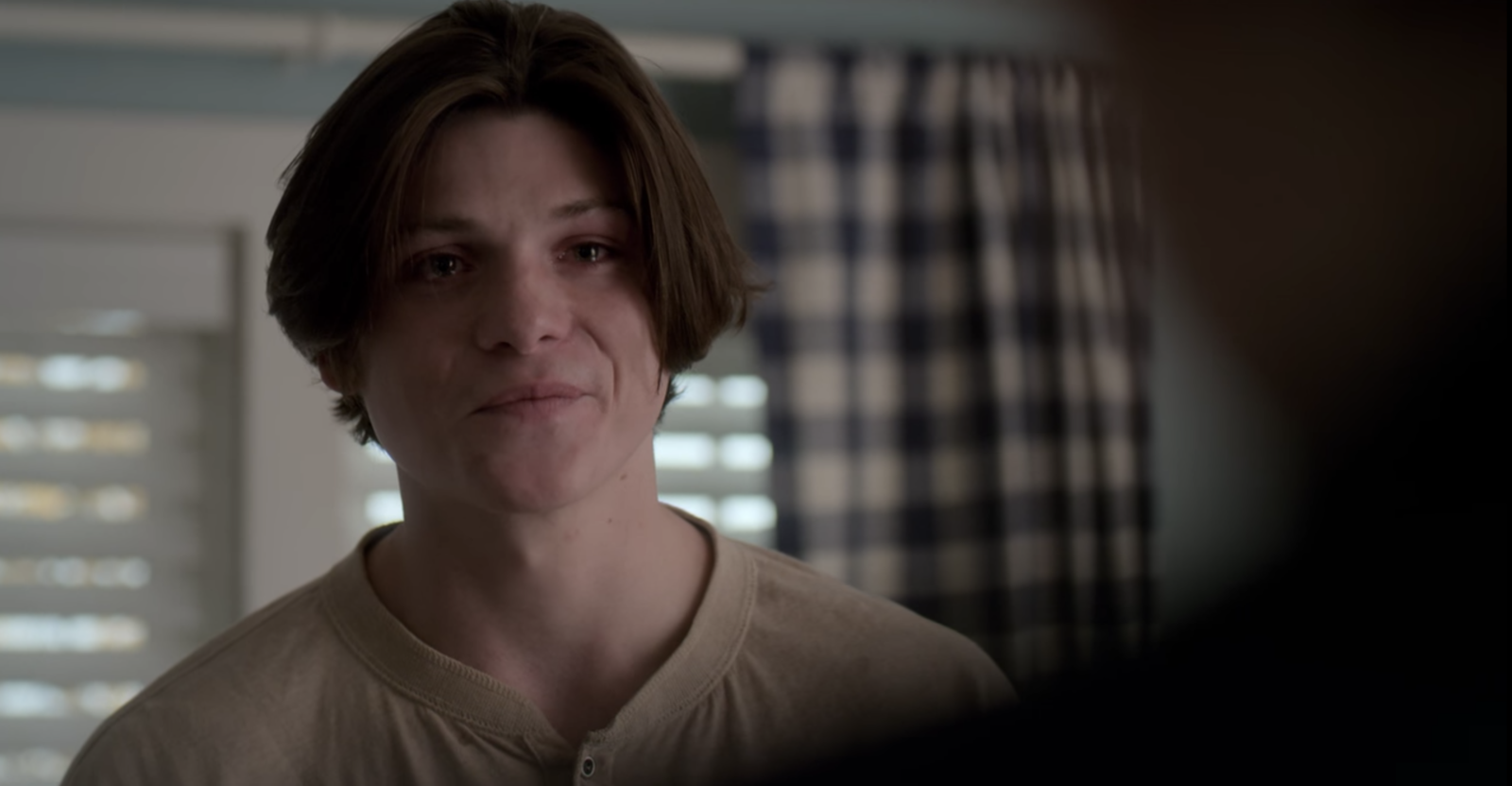 22.
When Grizz and Sam reconciled and kissed before Grizz left on his expedition: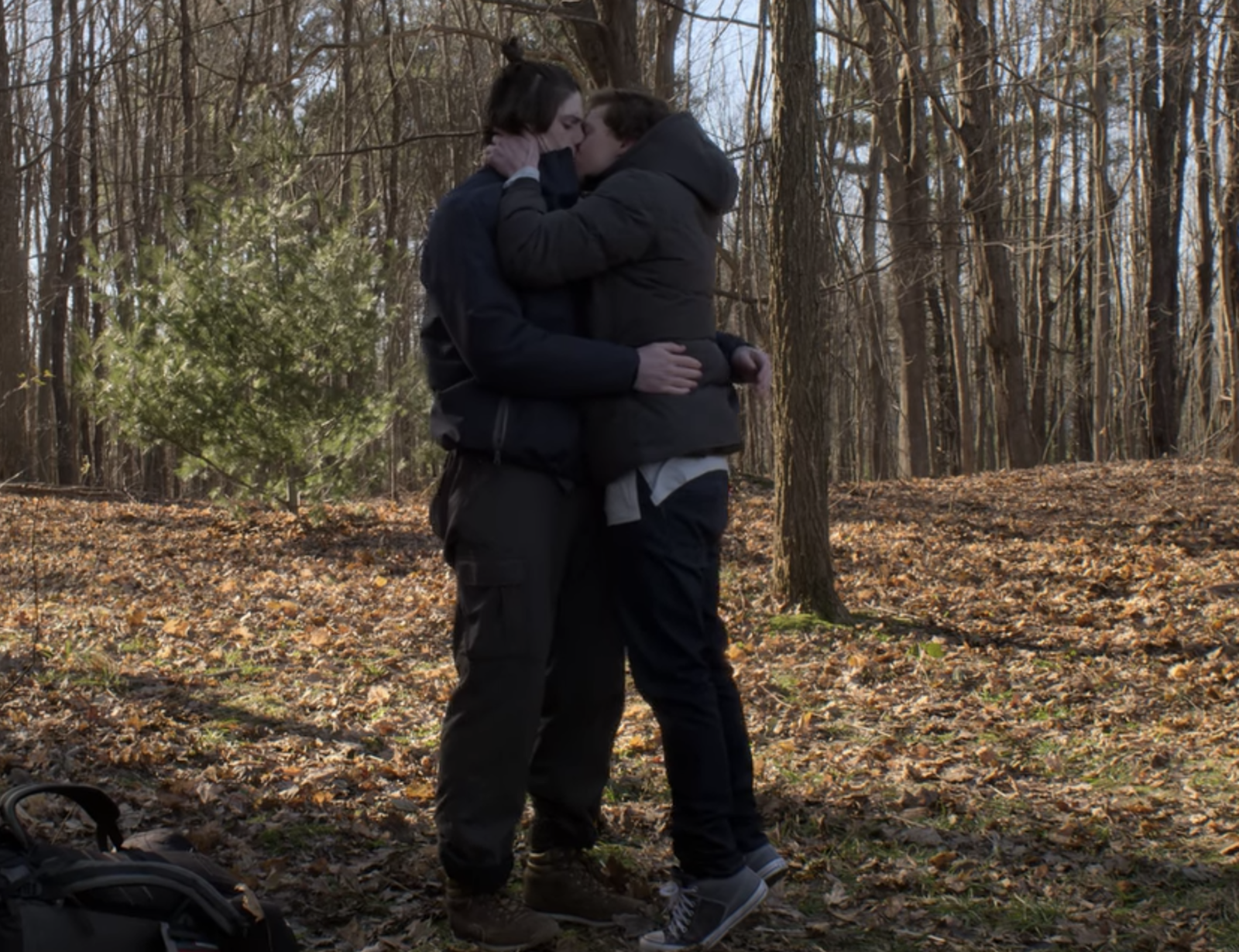 23.
And then, when Grizz told Sam that he would return to him: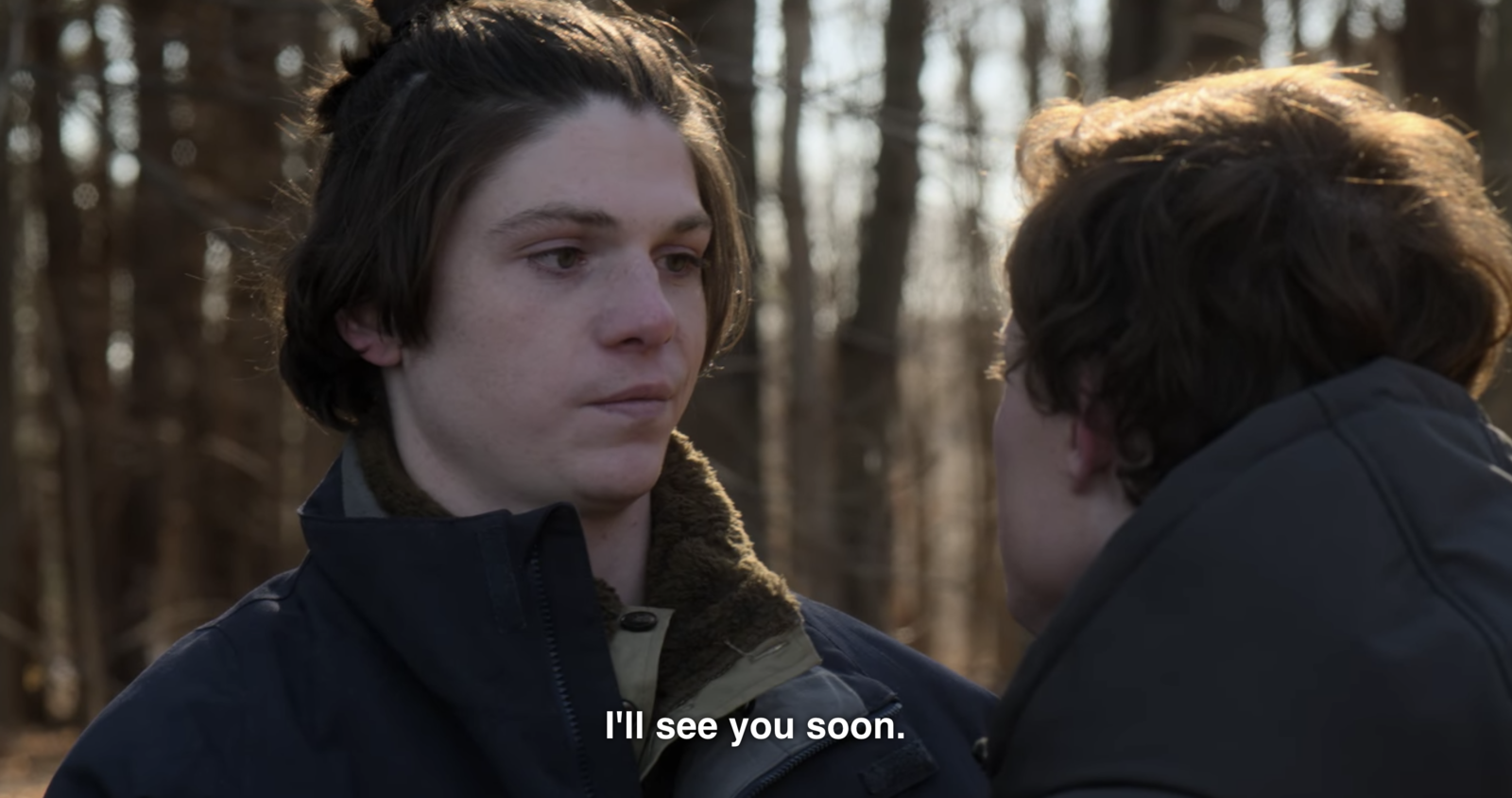 24.
When he adorably chased after these turkeys:
25.
When he read everyone a passage from the book that Sam gave him: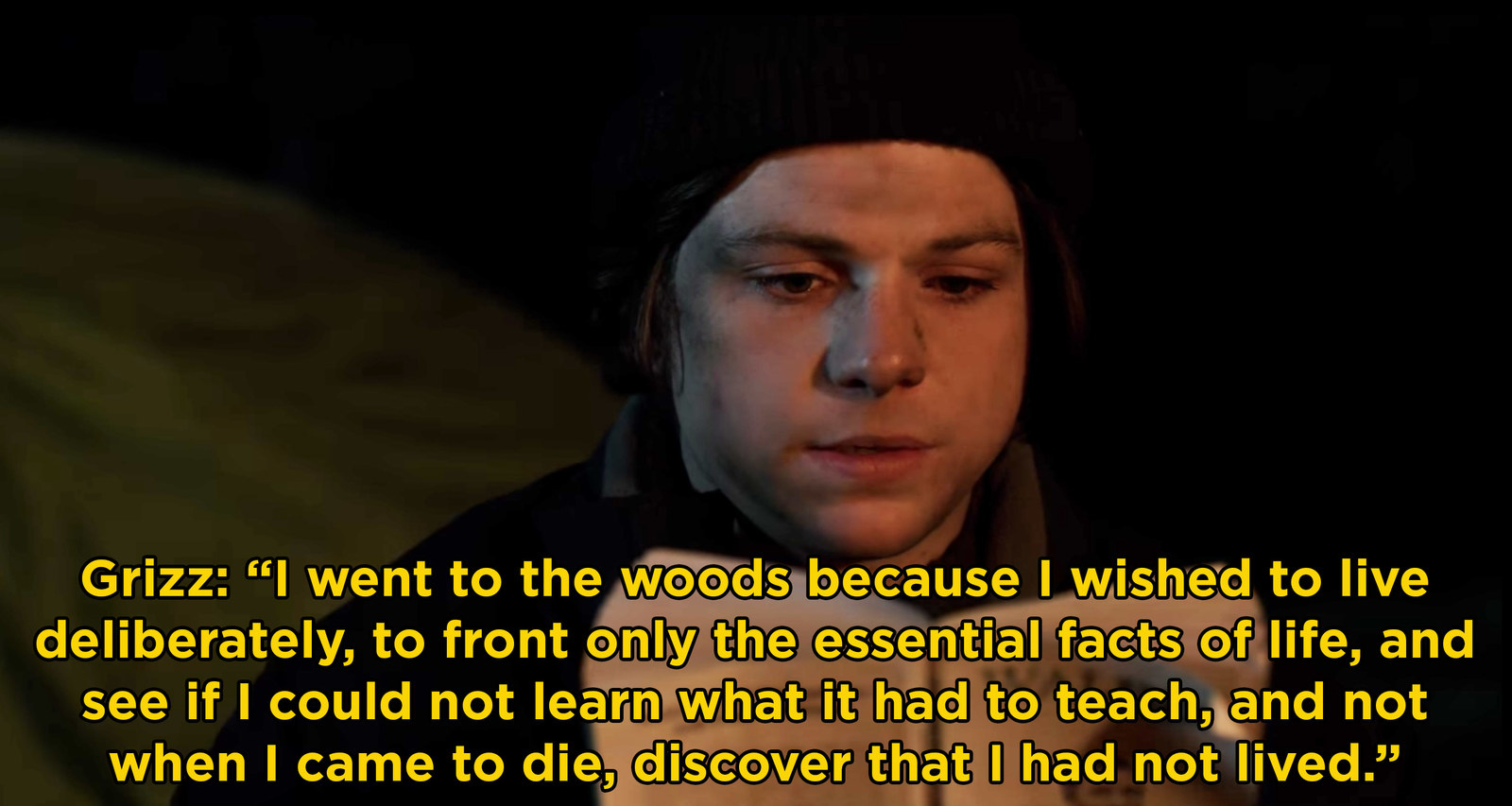 26.
When he decided to come out to Gwen after she crawled into his tent: