1.
First, the number seen on the scare simulator console was the phone number for Pixar's animation studio when the film was released.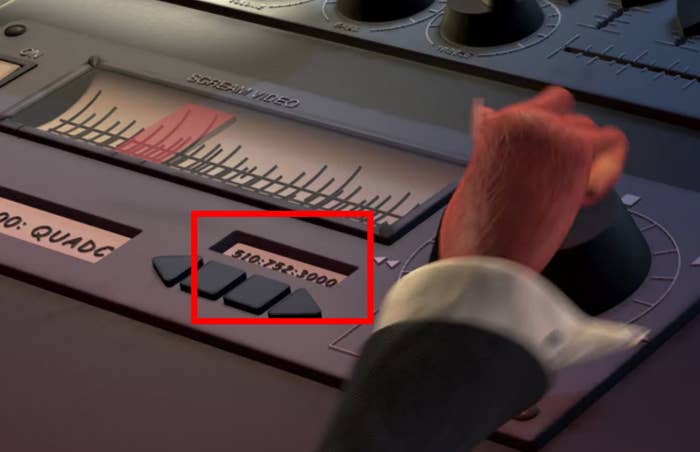 2.
Sulley's chair in his apartment has a hole to accommodate his tail when he sits down.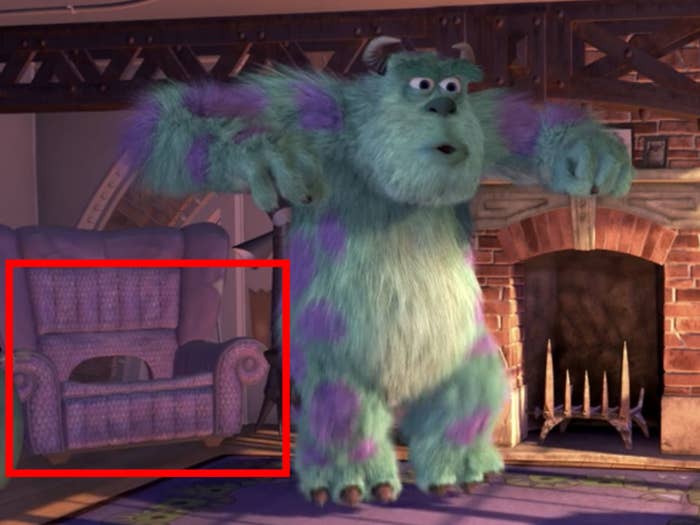 3.
The scareboard actually features the names of some Pixar staff members.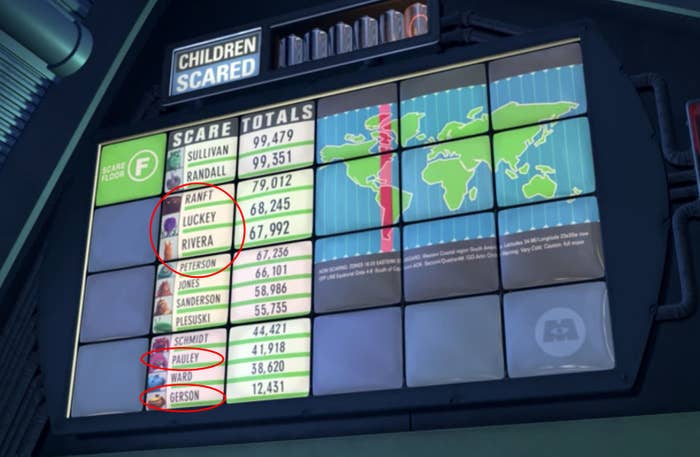 4.
Mike has several notes in his locker reminding him to file his paperwork — of course, he still forgets.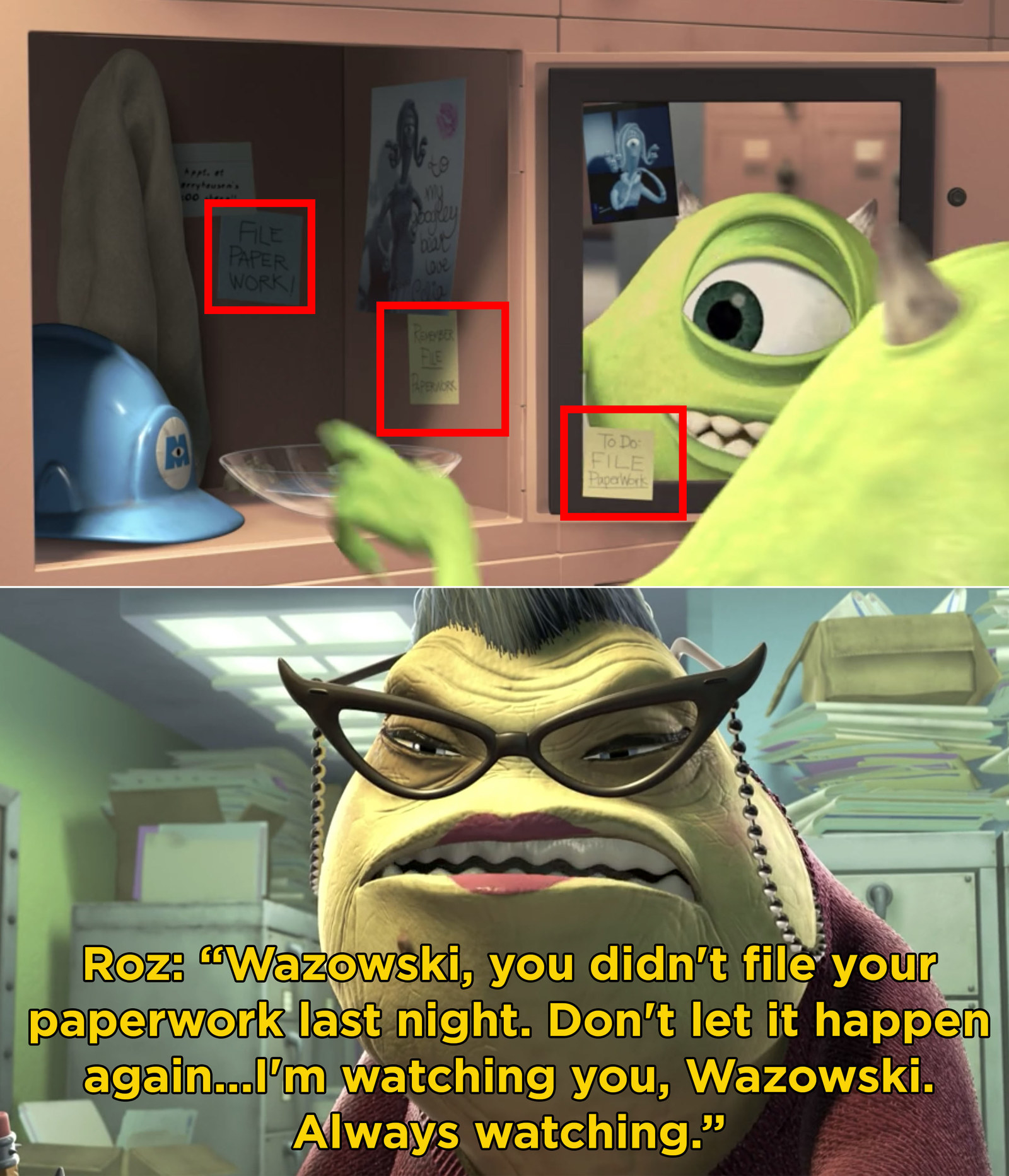 6.
The 2319 code is for a white sock incident. The 23rd letter in the alphabet is a W and the 19th is an S, meaning the code actually stands for W.S.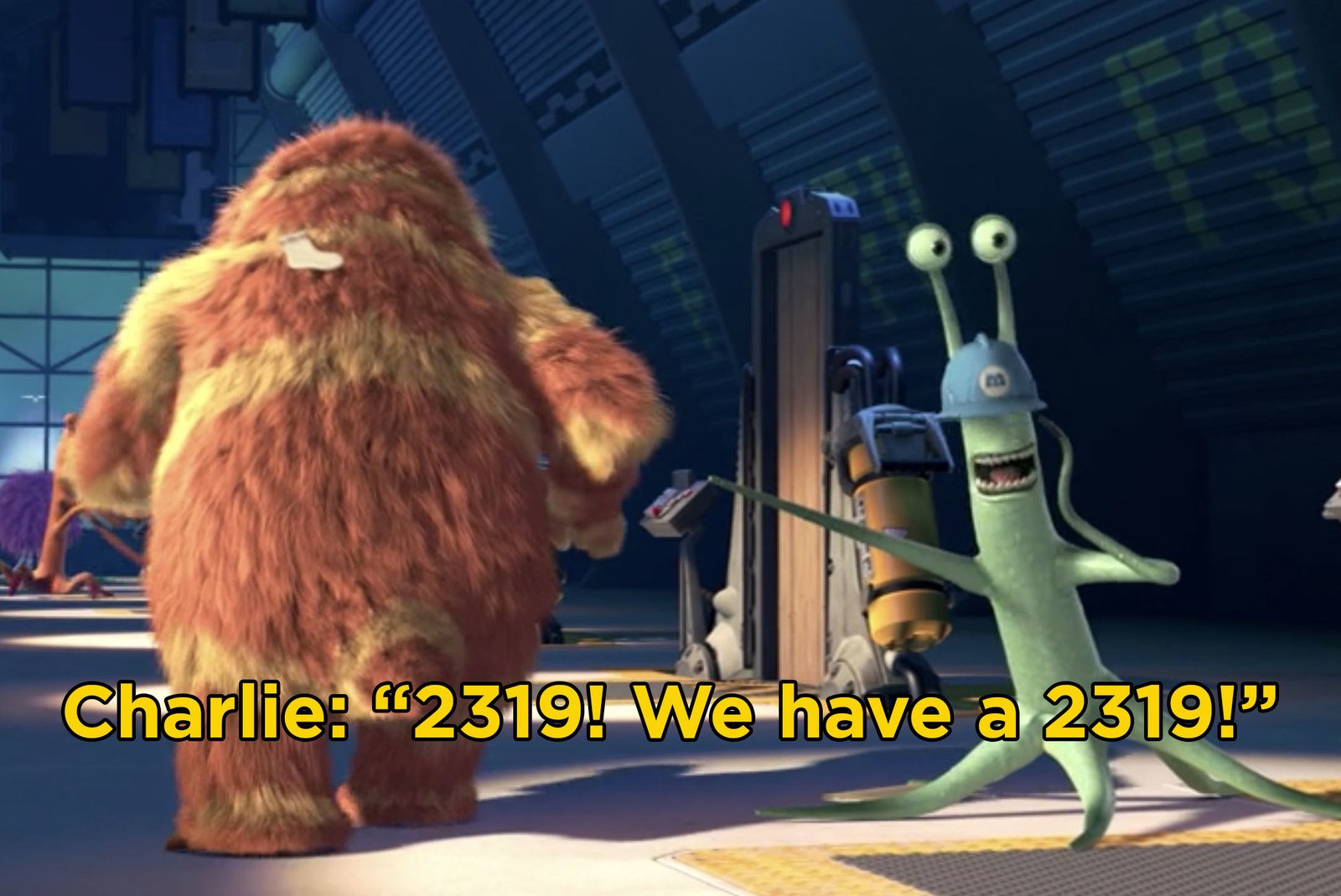 7.
The octopus that is preparing sushi at the restaurant has a bandage on one of his tentacles.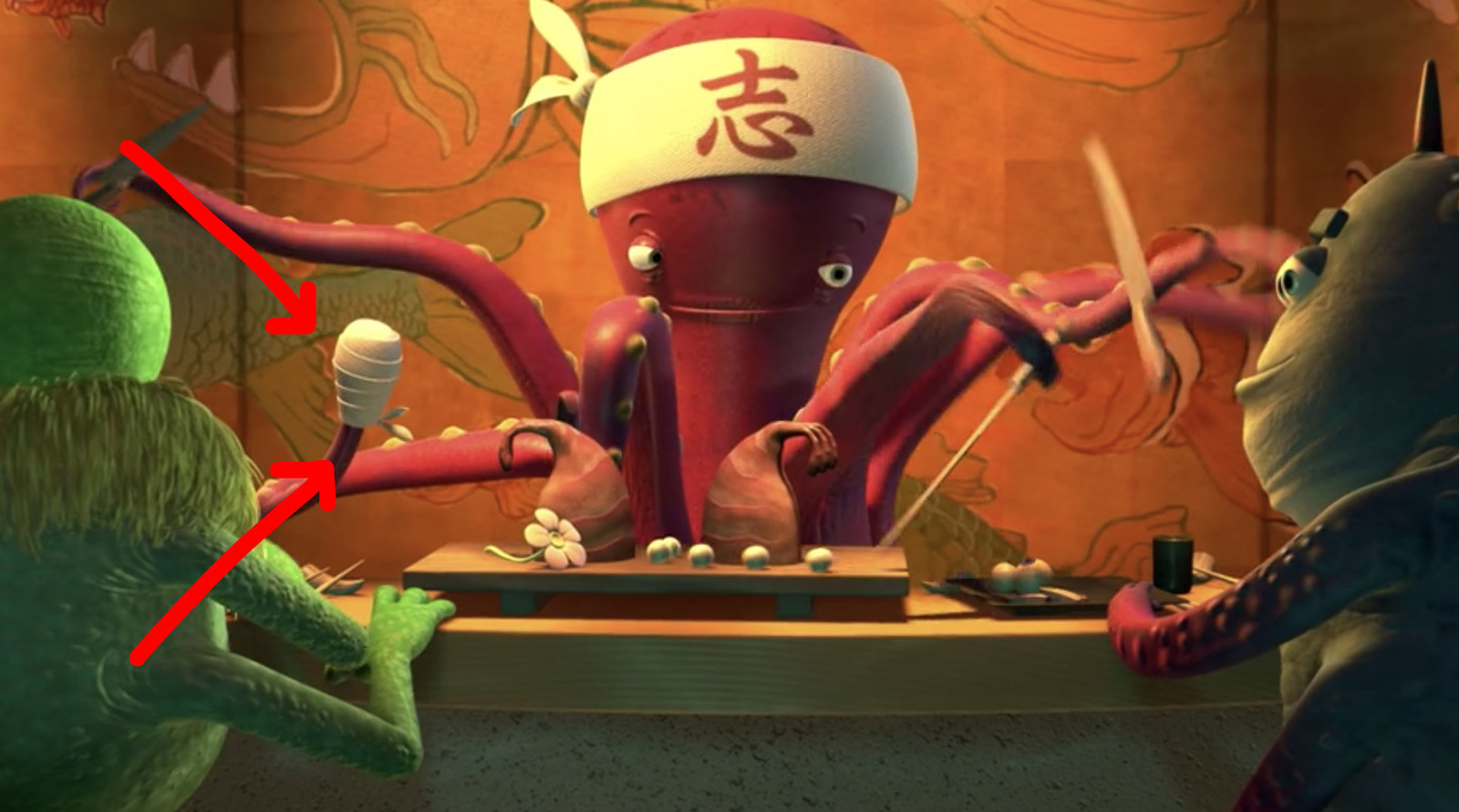 8.
You can spot a clownfish painted on the wall behind the octopus — this was a nod to Pixar's next movie after Monsters, Inc., Finding Nemo.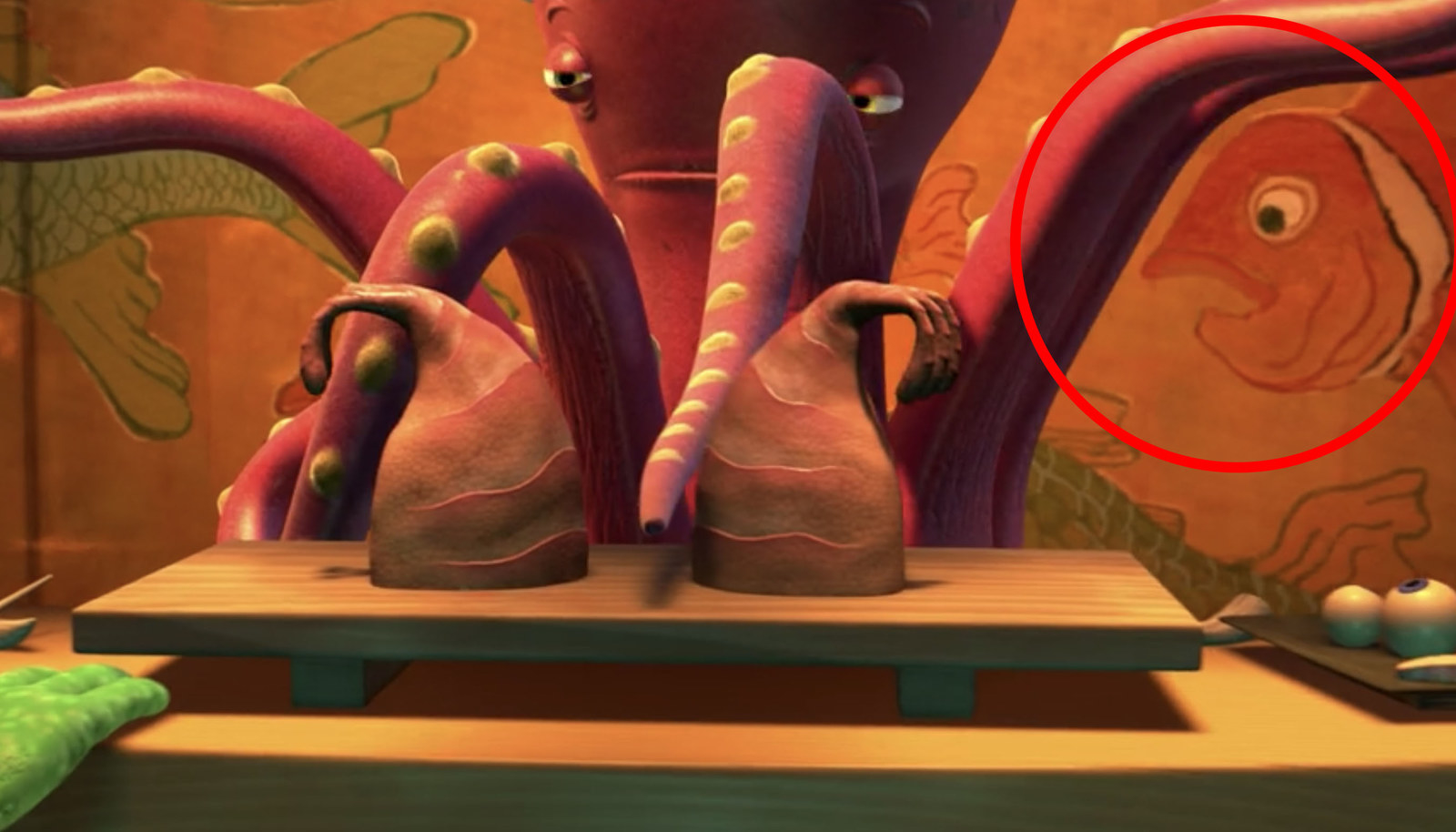 9.
In fact, one of the toy's Boo gives Sulley towards the end of the movie is Nemo.
10.
Also, in Boo's room, you can spot Jessie from Toy Story 2 and the iconic Pixar ball.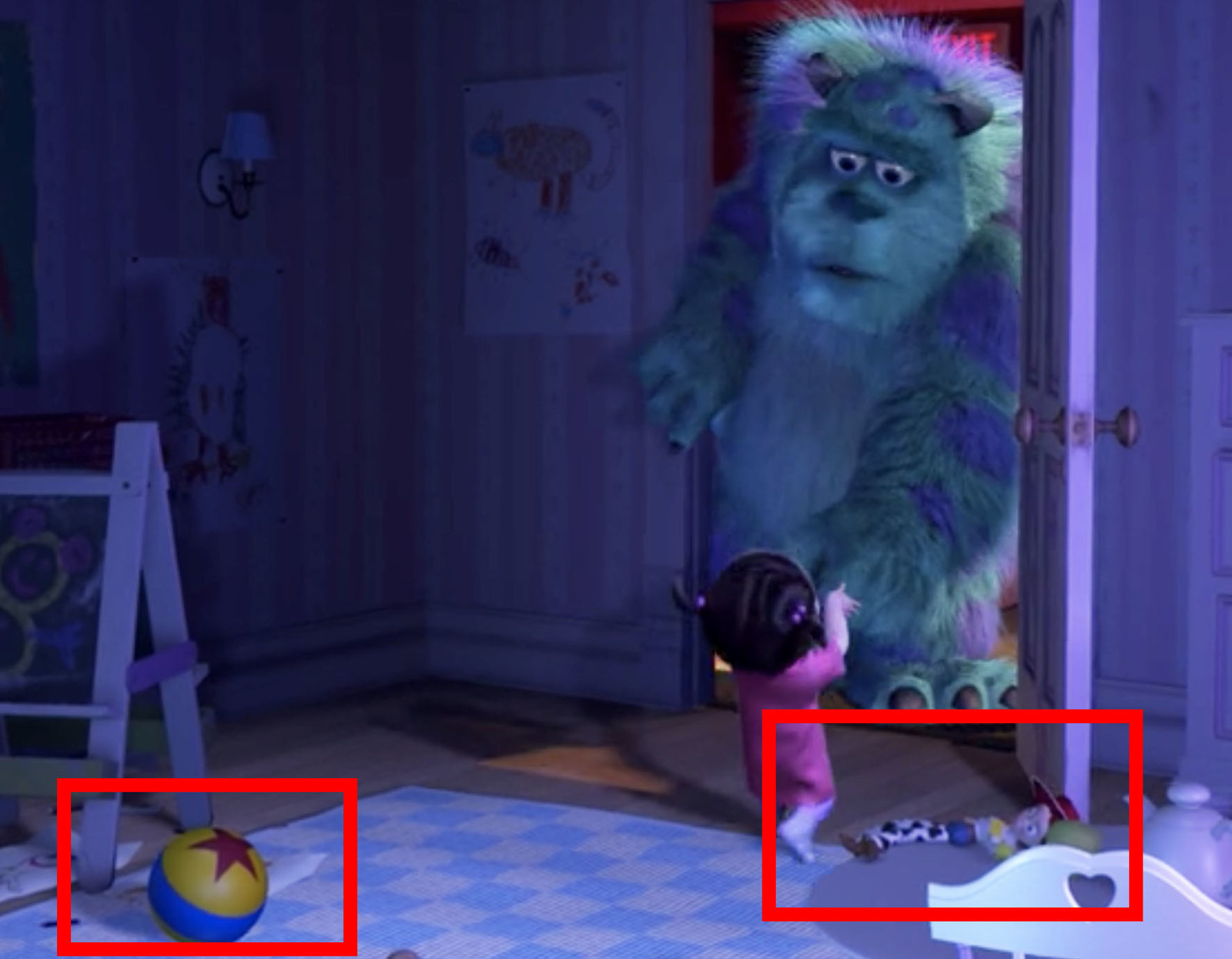 11.
One of the walls that Randall blends into is Andy's wallpaper from Toy Story.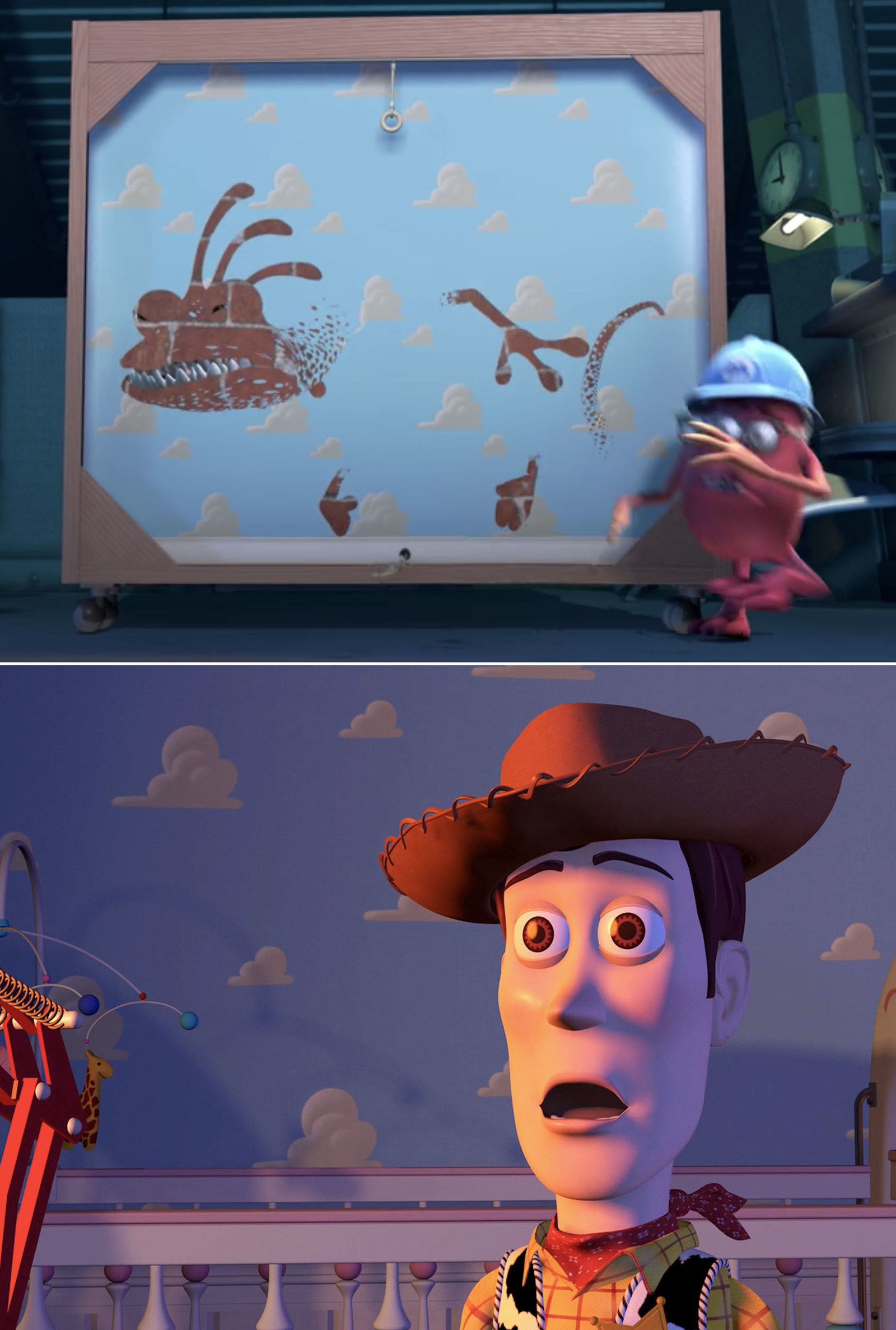 12.
After this monster runs out of a kid's room screaming, you can see a Paul Bunyan poster on the wall — in Toy Story, Sid has the exact same poster.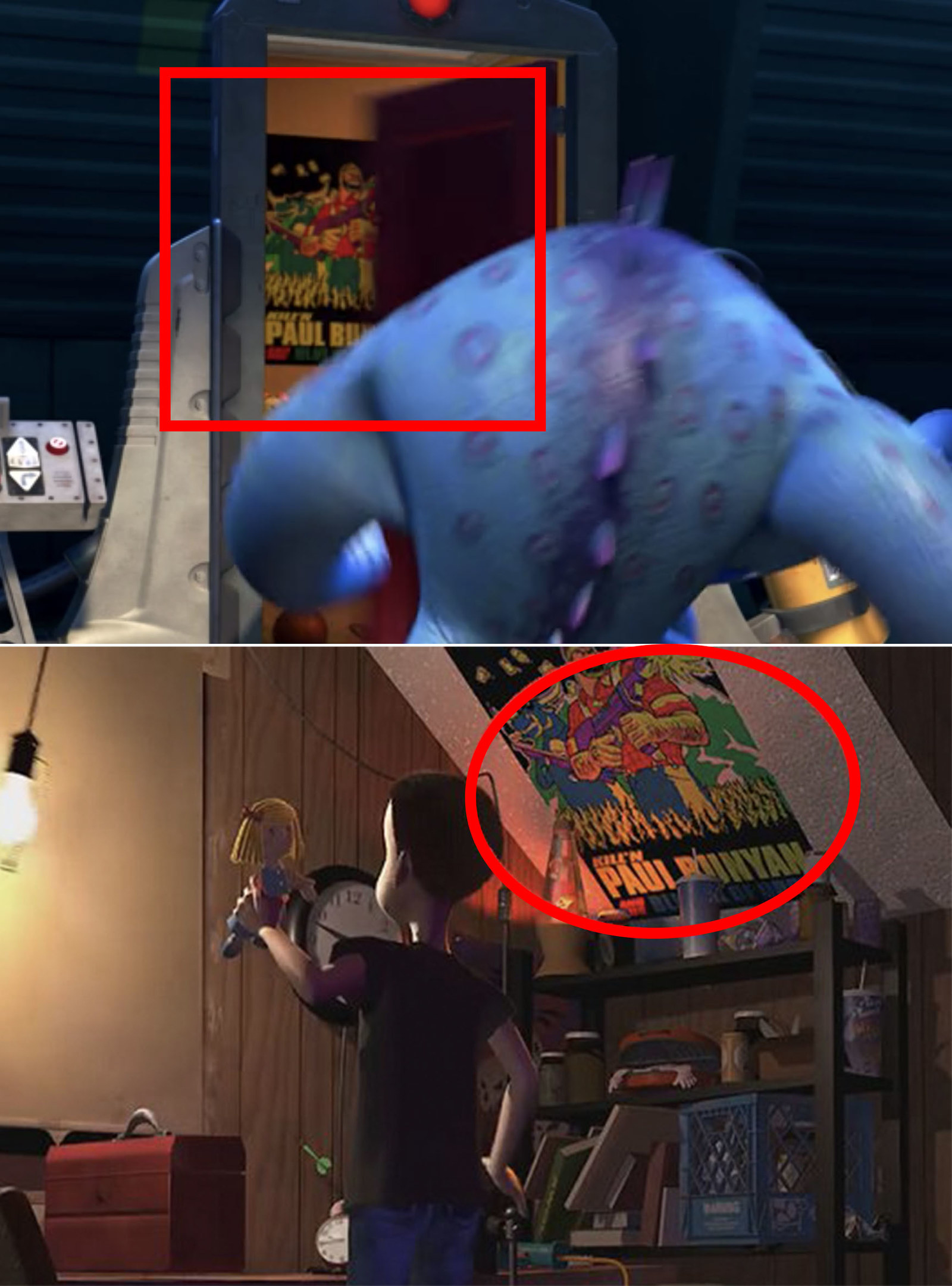 13.
After Mike's successful first comedy routine, he celebrates by dancing and doing the "white man's overbite" from When Harry Met Sally — of course, Billy Crystal, who voices Mike, starred in the movie.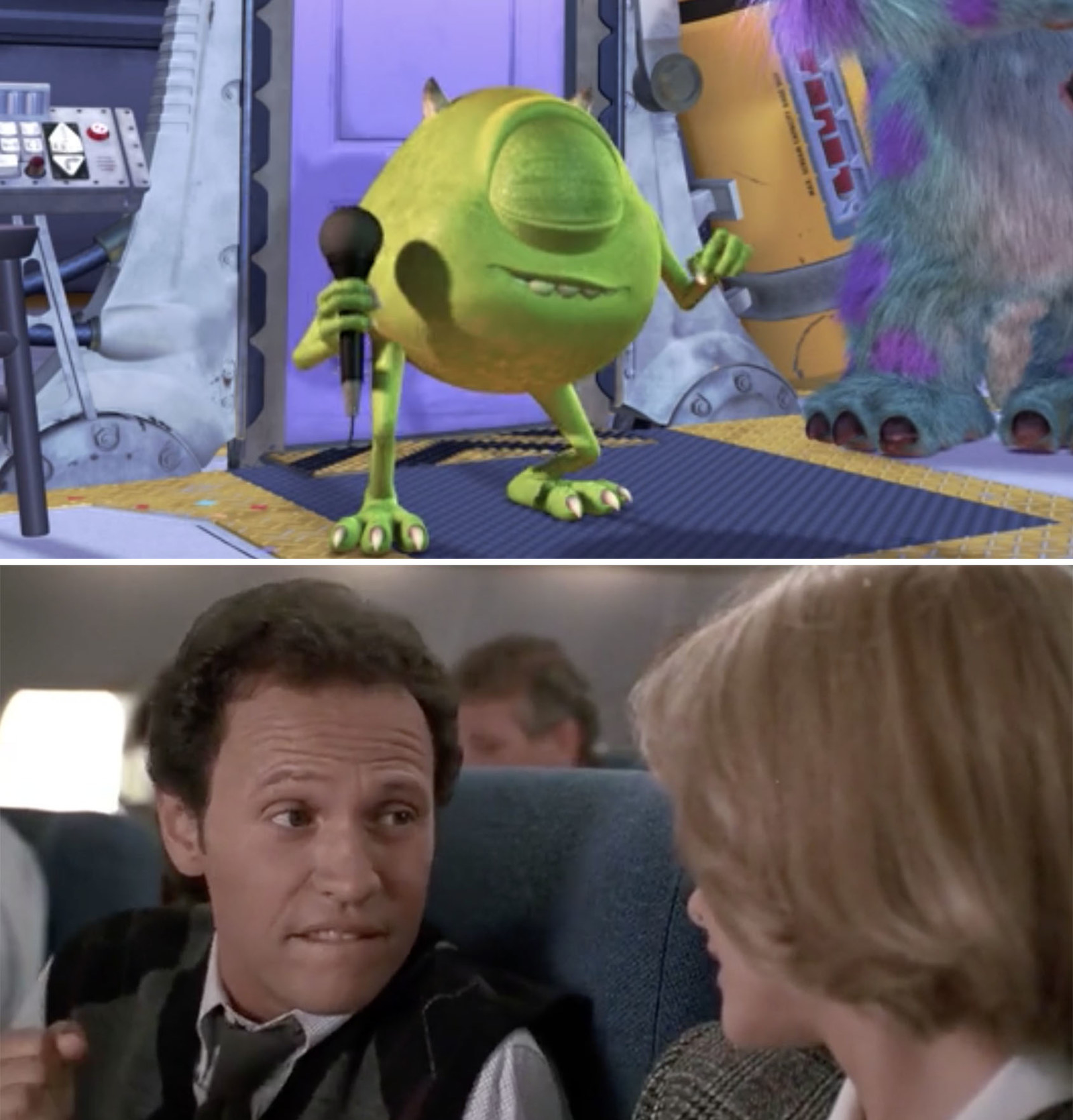 14.
Boo writes her real name, Mary, at the top of one of her drawings — Boo's real name comes from Mary Gibbs, who voiced Boo.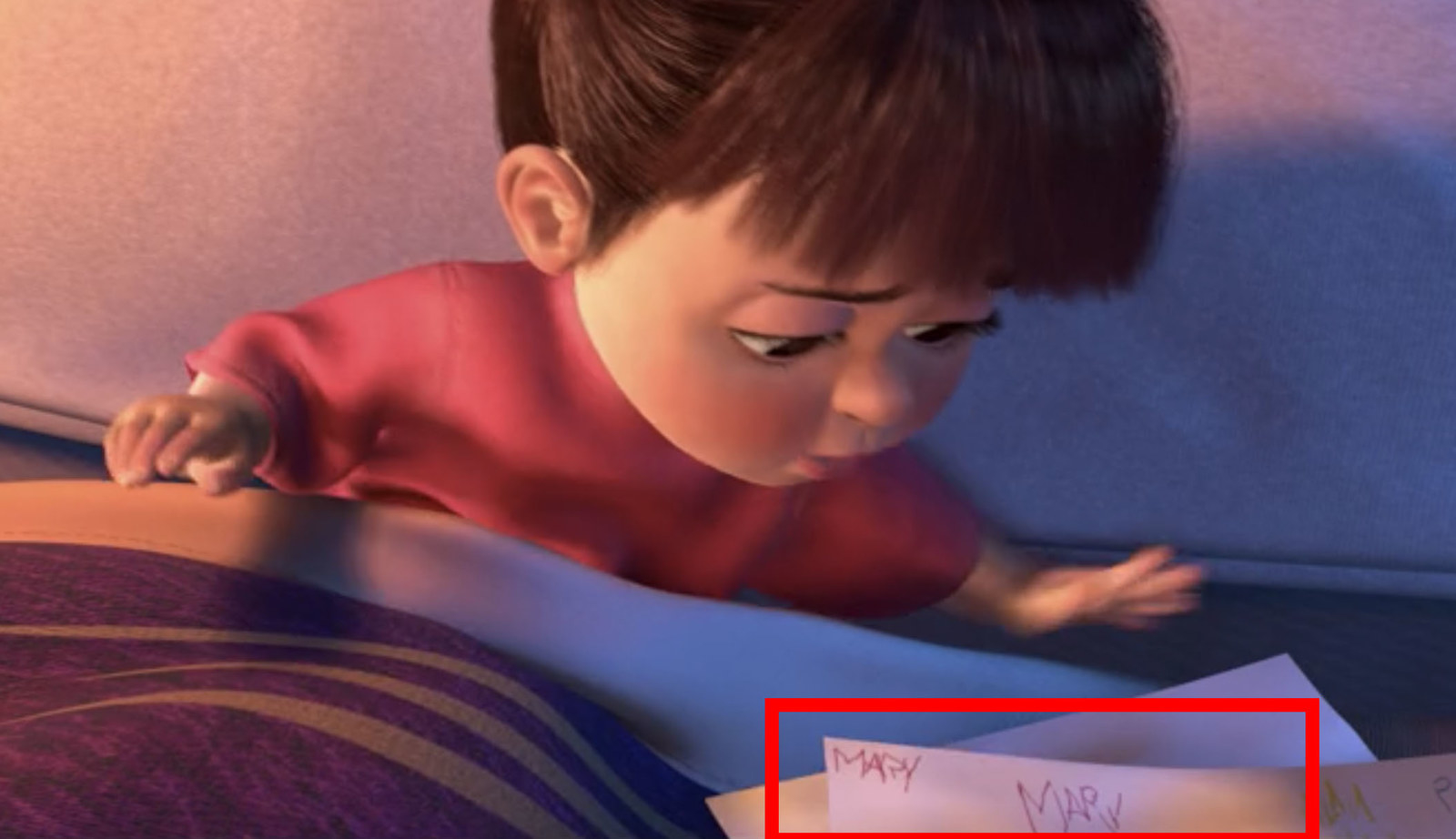 16.
In this boy's bedroom you can spot a Tomorrowland poster above his bed — of course, Tomorrowland is one of the themed lands in both Disneyland and Disney World.
17.
When Mike and Sulley are walking through Monstropolis, you can see that the grocery store is called Tony's Grossery.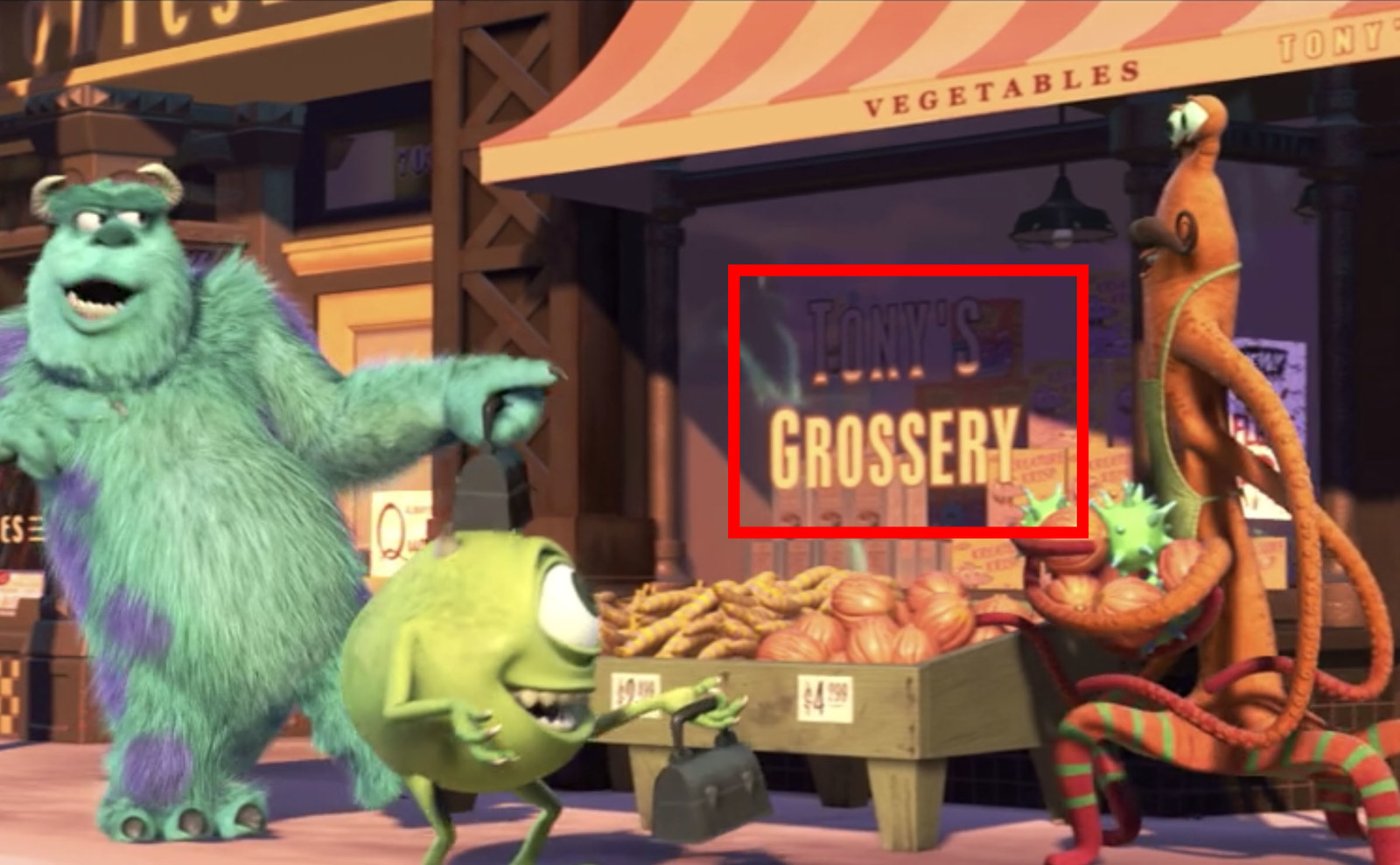 18.
You can spot the red unicycle from the Pixar short Red's Dream during the final scene — Red's Dream was Pixar's second computer-animated short.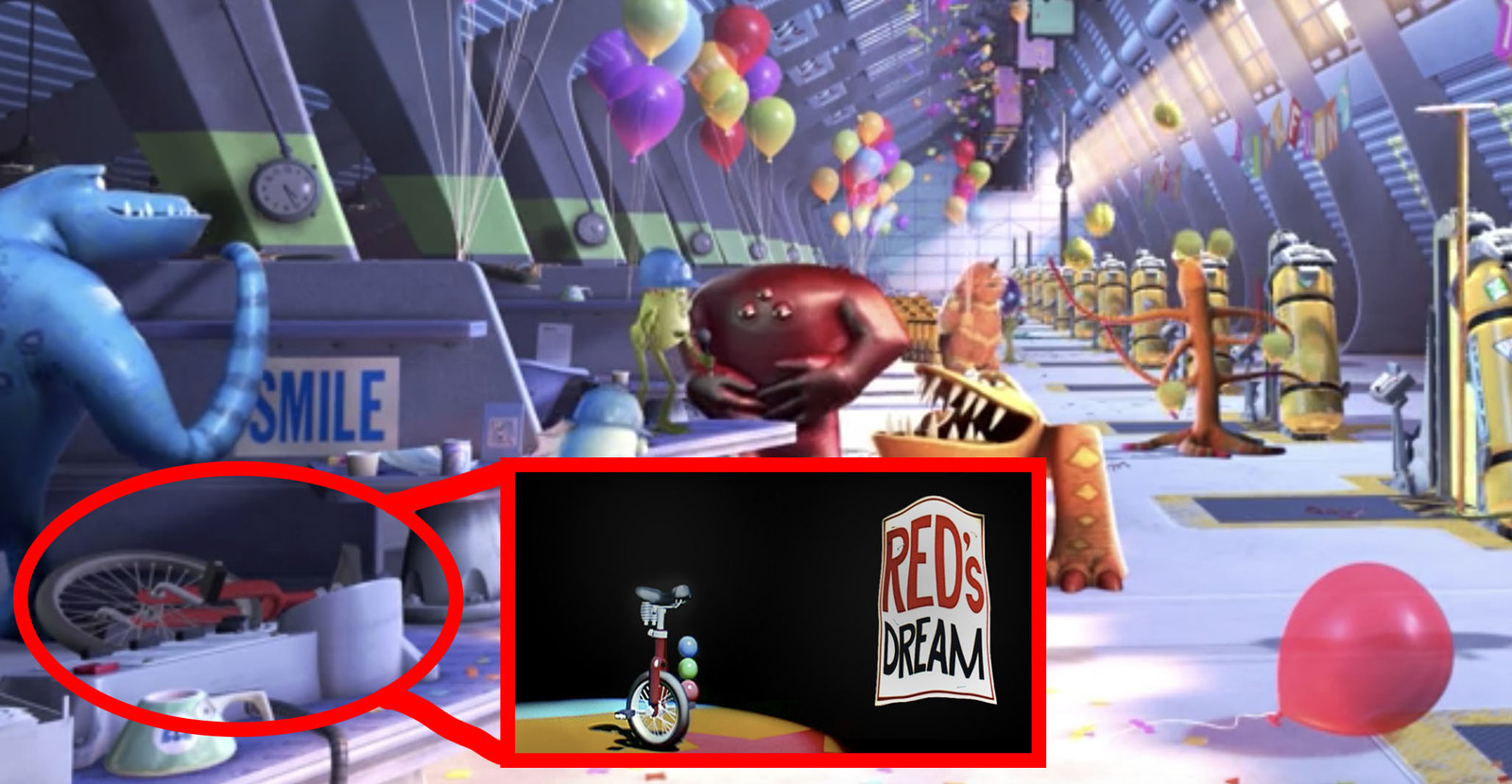 19.
The iconic Pizza Planet truck is parked outside the trailer that Randall gets stuck in.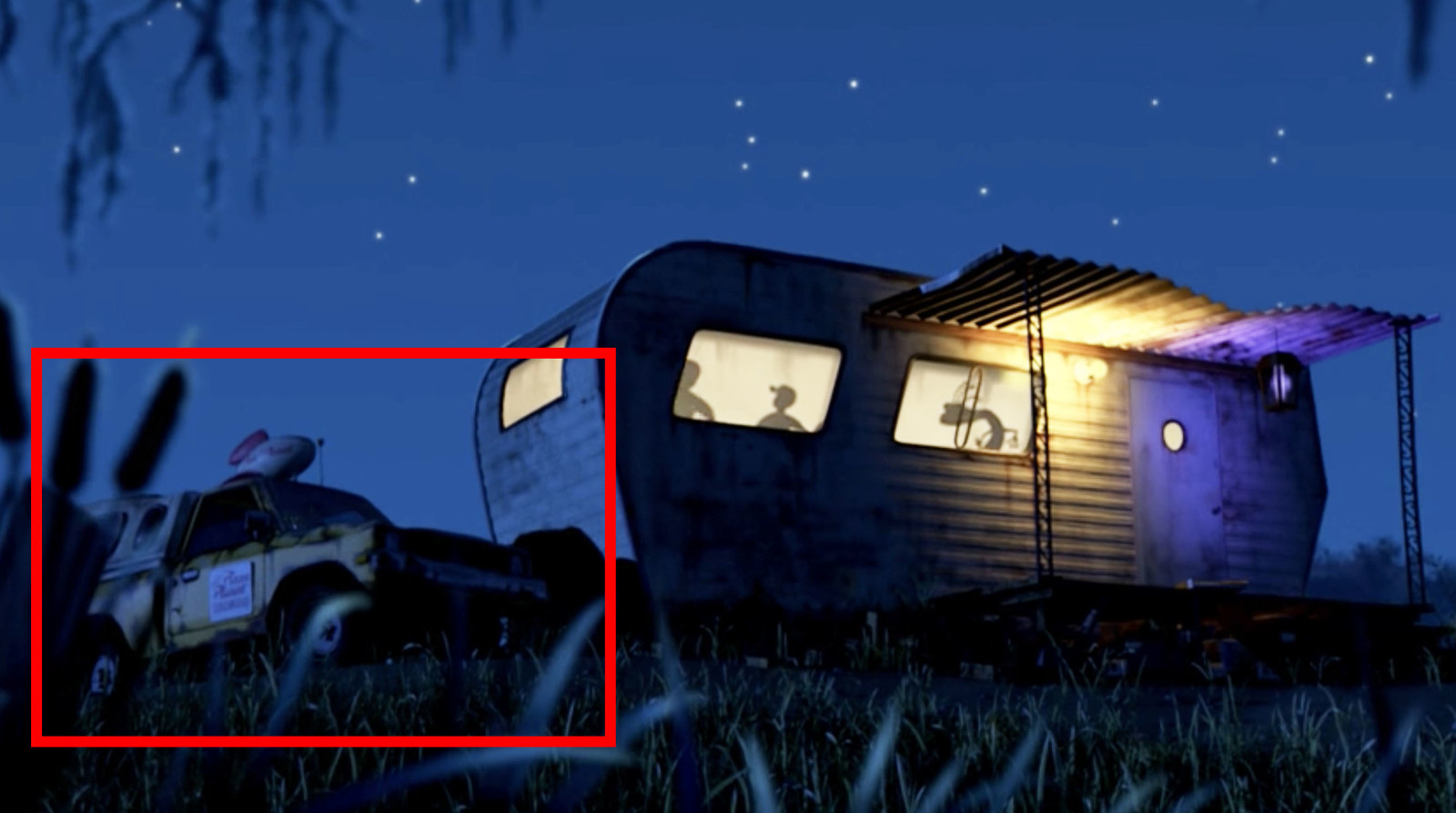 20.
Also, the trailer in Monsters, Inc. is the same one that makes a brief appearance in A Bug's Life.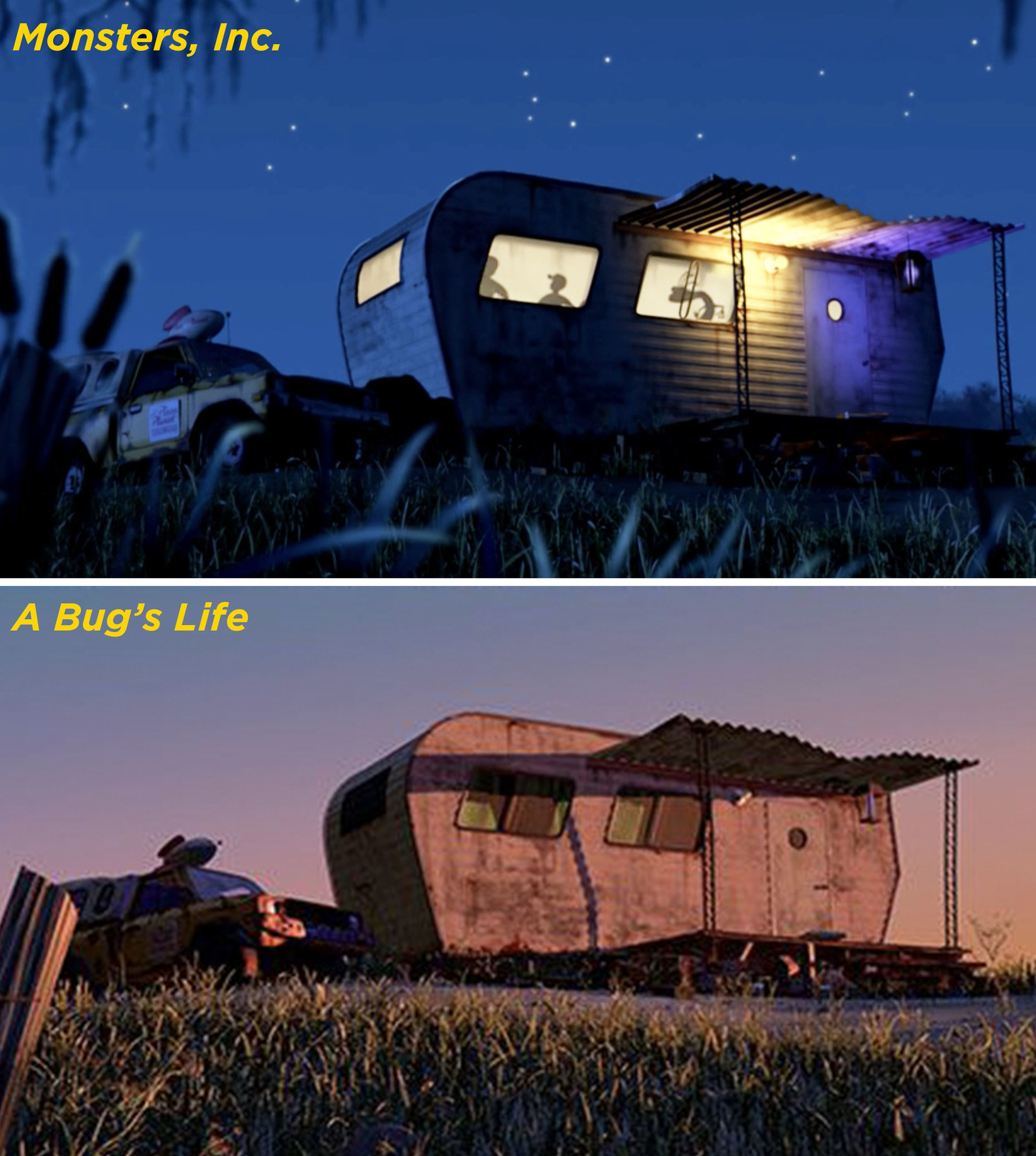 21.
And finally, in the end credits for the film it says, "No monsters were harmed in the making of this motion picture."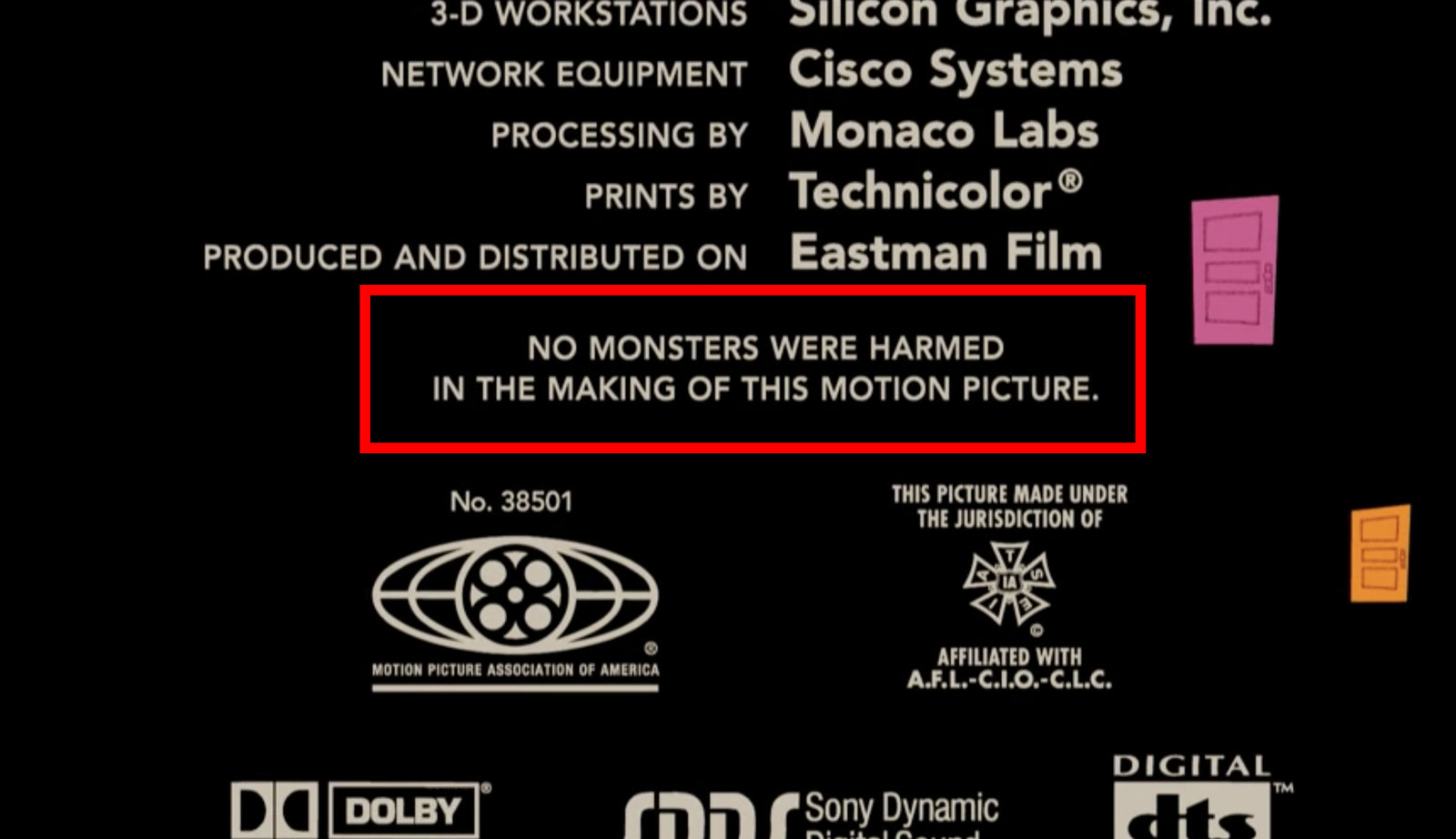 Have you spotted any amazing Monsters, Inc. details/Easter eggs? Tell us in the comments below!