The success of Wednesday is so huge, and a lot of it has to do with the amazing work from Jenna Ortega, who stars as Wednesday Addams.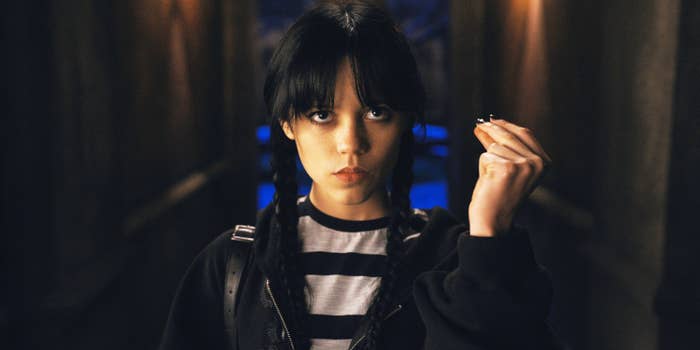 Her portrayal of the deadpan daughter of Morticia and Gomez has already earned Jenna critical acclaim, as well as 2023 Golden Globe and Screen Actors Guild Awards nominations for Best Actress in a Comedy Series.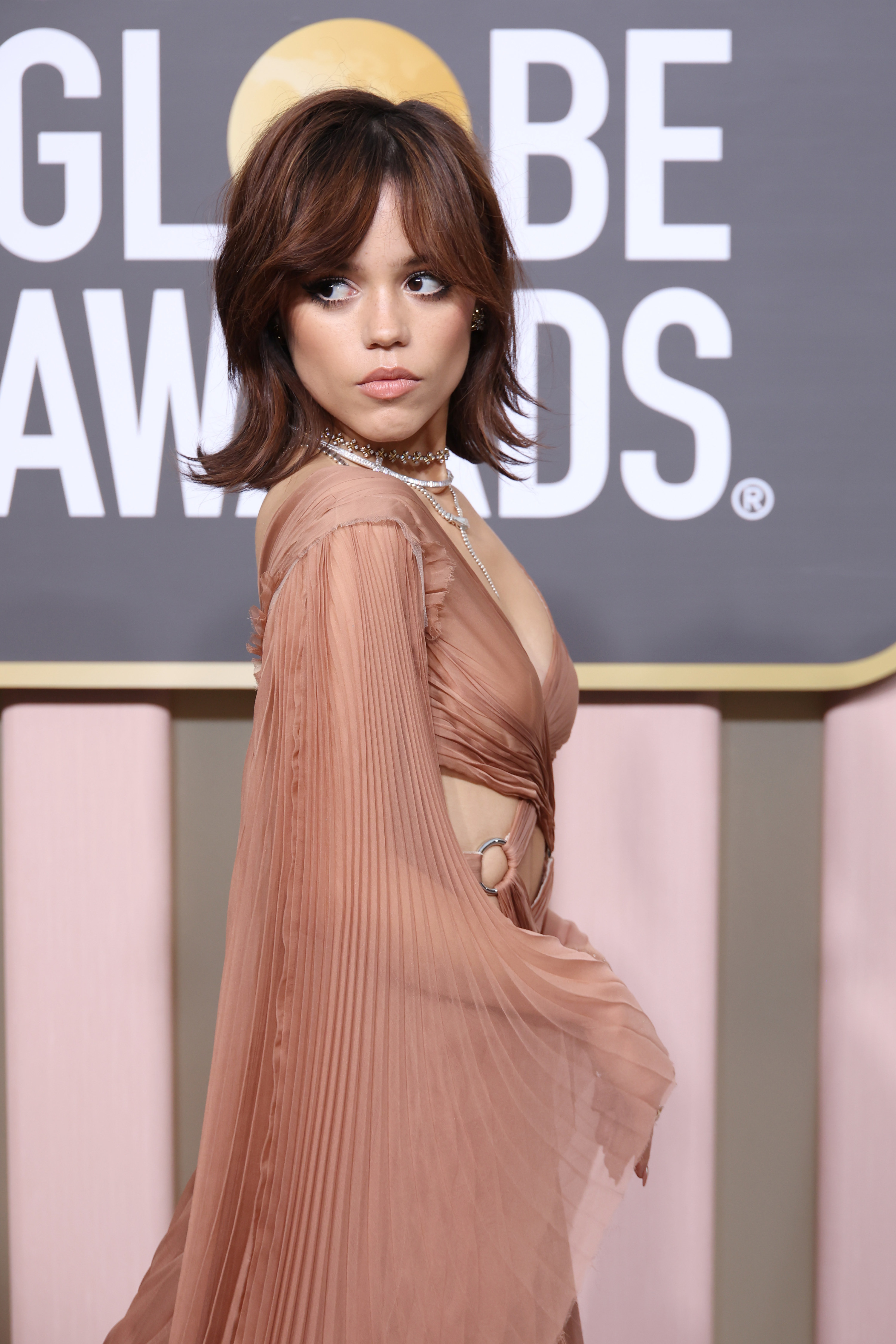 So, at just 20 years old, Jenna is leading one of the biggest Netflix shows to date, and, no surprise, it is not an easy thing to do. Not only is the scale of the show massive — Season 1 filmed in Romania — but Jenna is in practically every scene, which requires long filming days.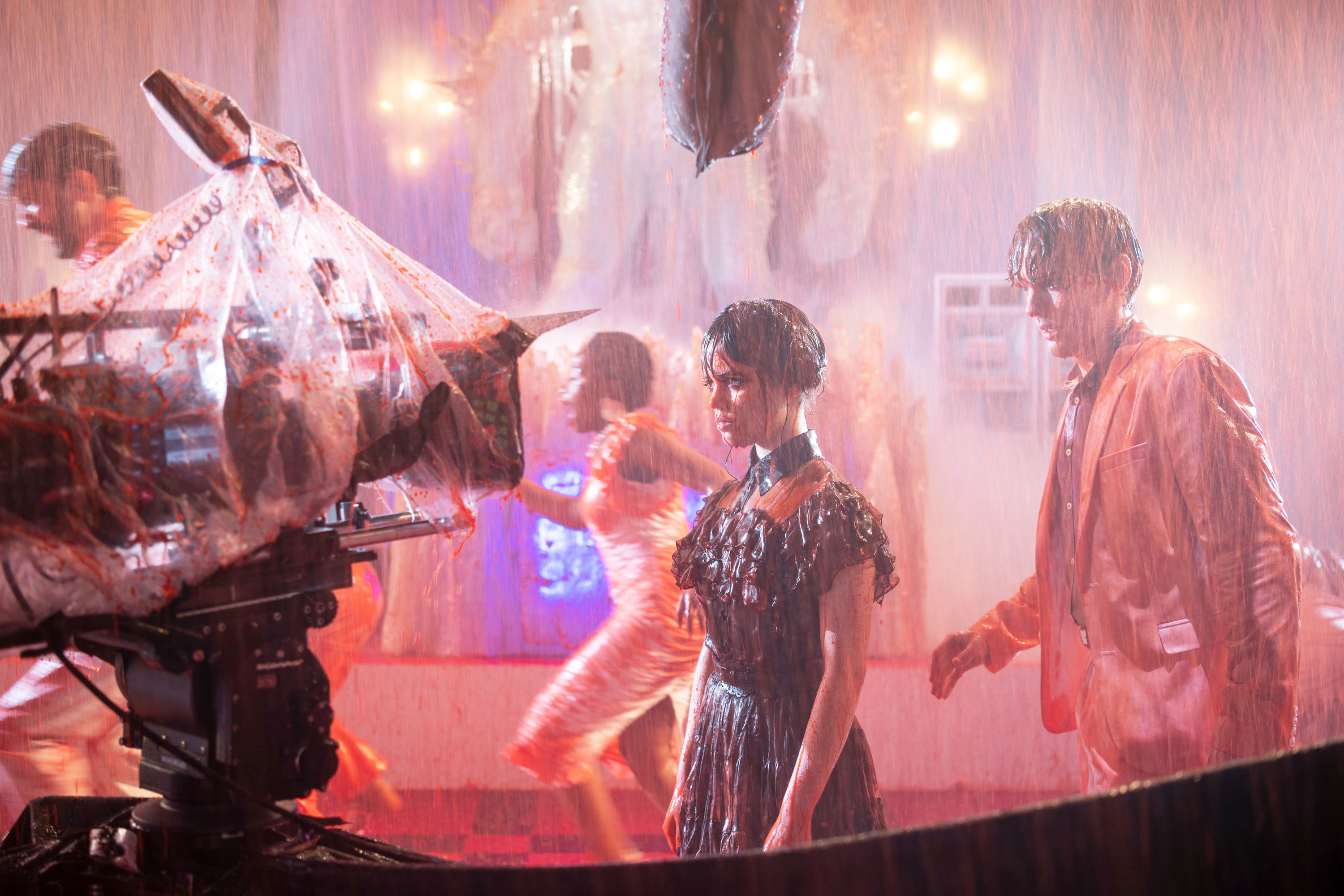 Recently, while speaking at a Netflix-hosted Q&A panel, Jenna reportedly detailed the rigorous filming schedule she was on for Wednesday that literally left her in tears some days.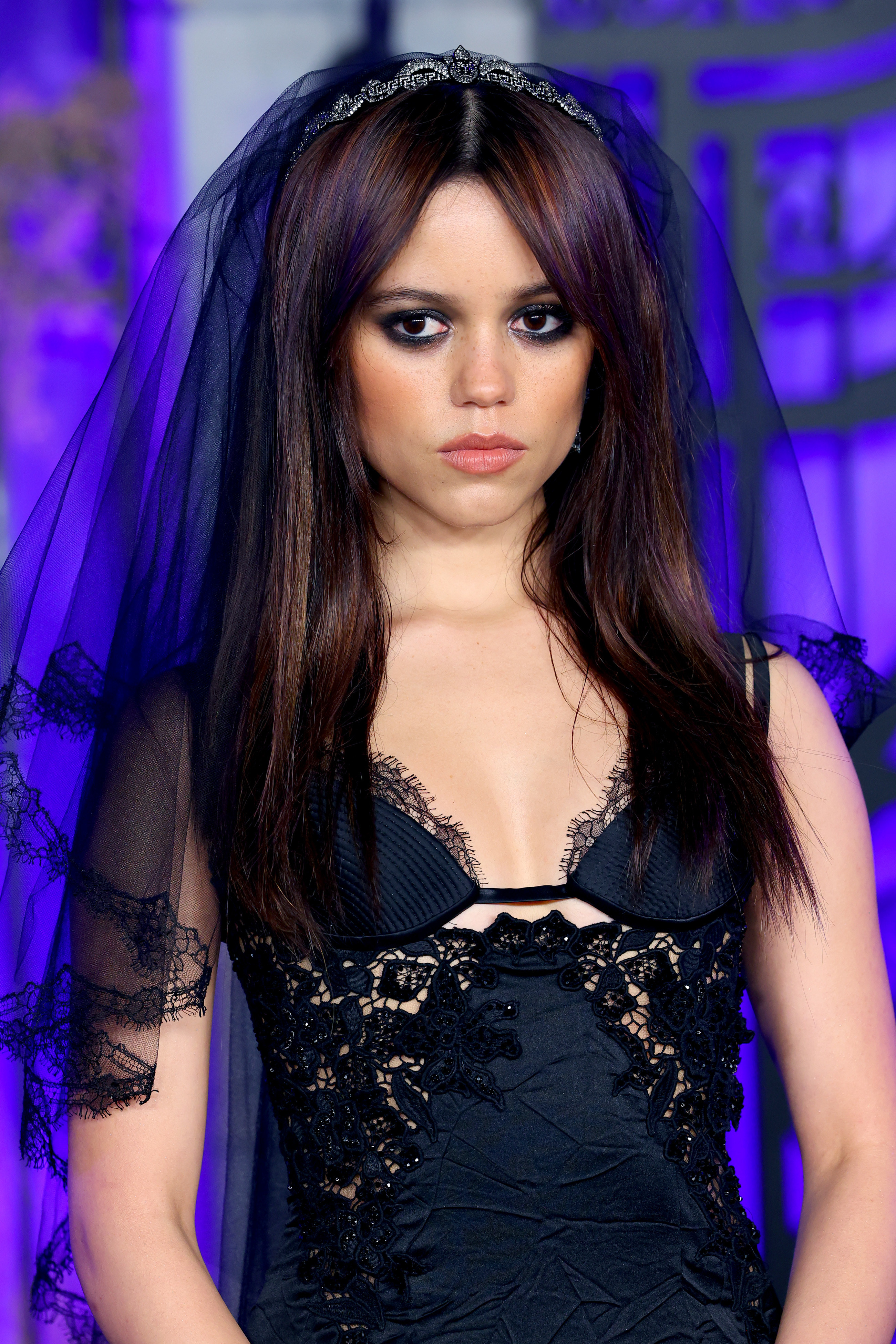 "It was show up to set two hours early, do that 12–14 hour day, then go home and then get on a Zoom and have whatever lesson that I had. Or show up to my apartment, my cello teacher was already waiting for me," Jenna said at the panel, according to Variety.
She continued, saying, "It was just constantly going, and if you could on a weekend, if we weren't shooting the sixth day that week, it was 'All right, well then, we'll get your lessons in on that day.'"
On top of actually shooting the series, Jenna was taking lessons to perfect some of Wednesday's skills that are showcased in the show. This included cello lessons, fencing lessons, learning to speak German, and much more.
In particular, Jenna revealed that she put a lot of pressure on herself to get the cello scenes just right.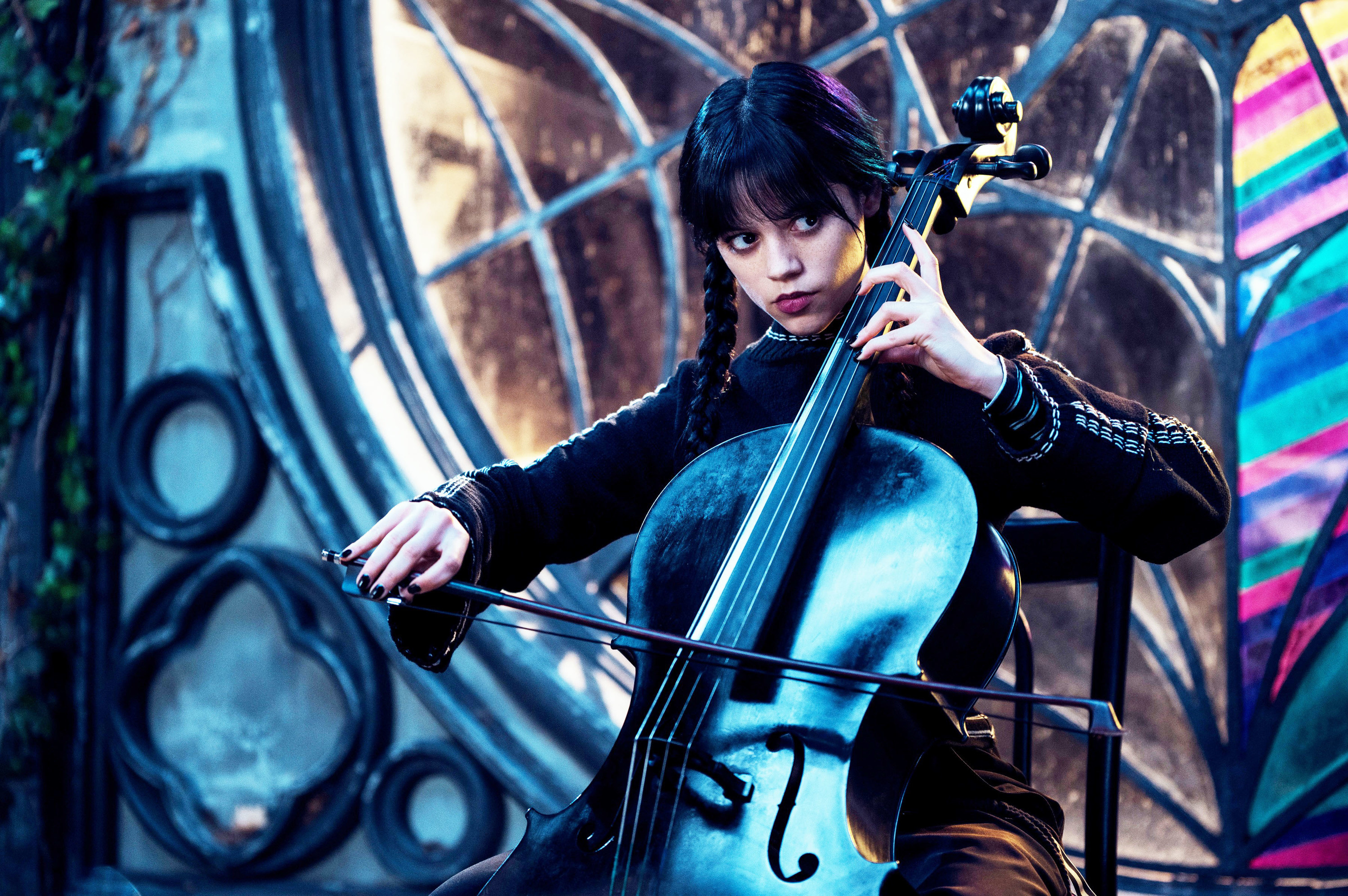 Jenna said that the cello and fencing lessons began months prior to filming, but they continued throughout the length of filming in Romania. She also had to switch teachers while filming abroad, which proved to be even more challenging, especially while learning "Paint It Black," a piece that is usually performed with two cellos instead of only one.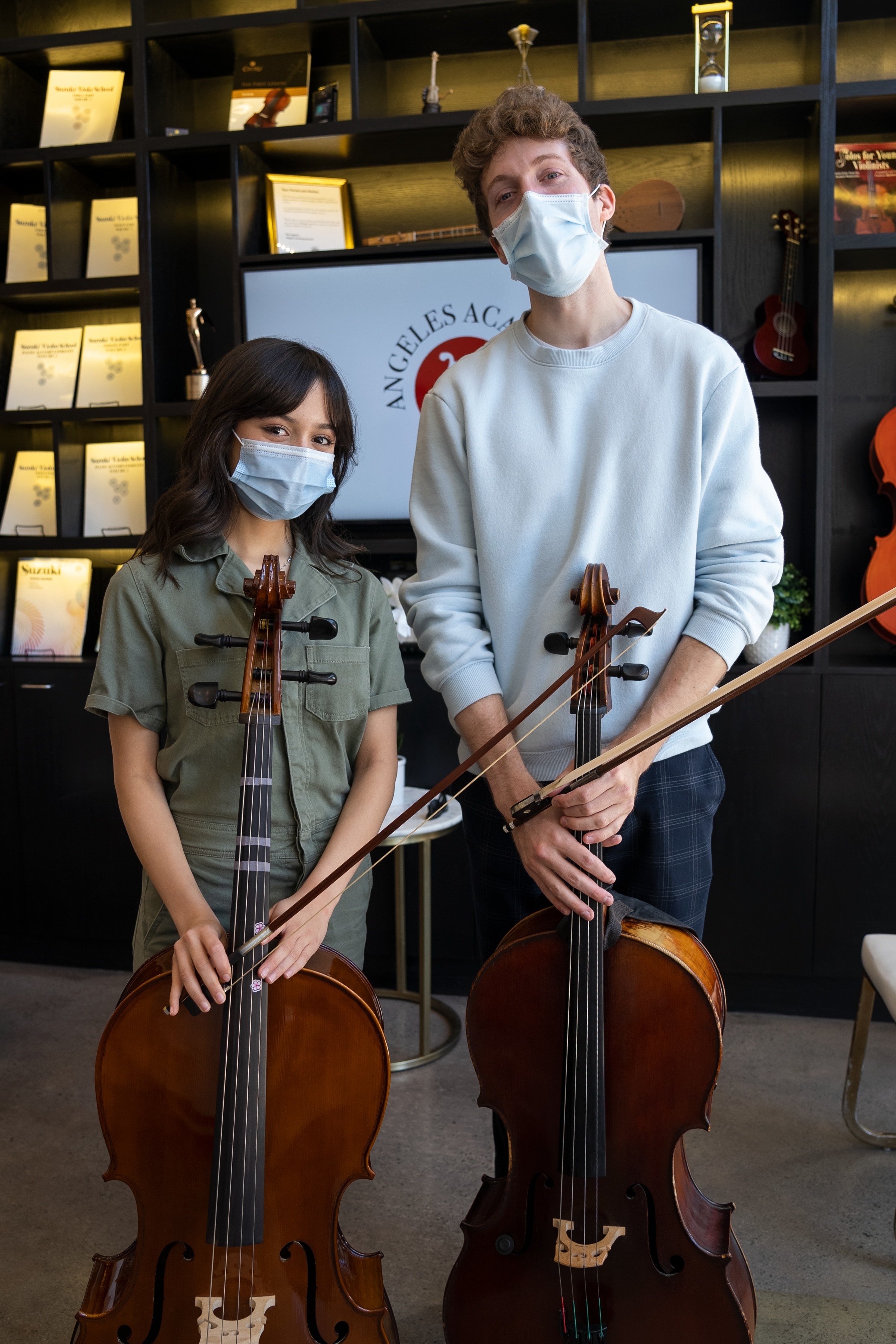 "I did not get any sleep. I pulled my hair out," Jenna said. "There's so many FaceTime calls that my dad answered of me hysterically crying."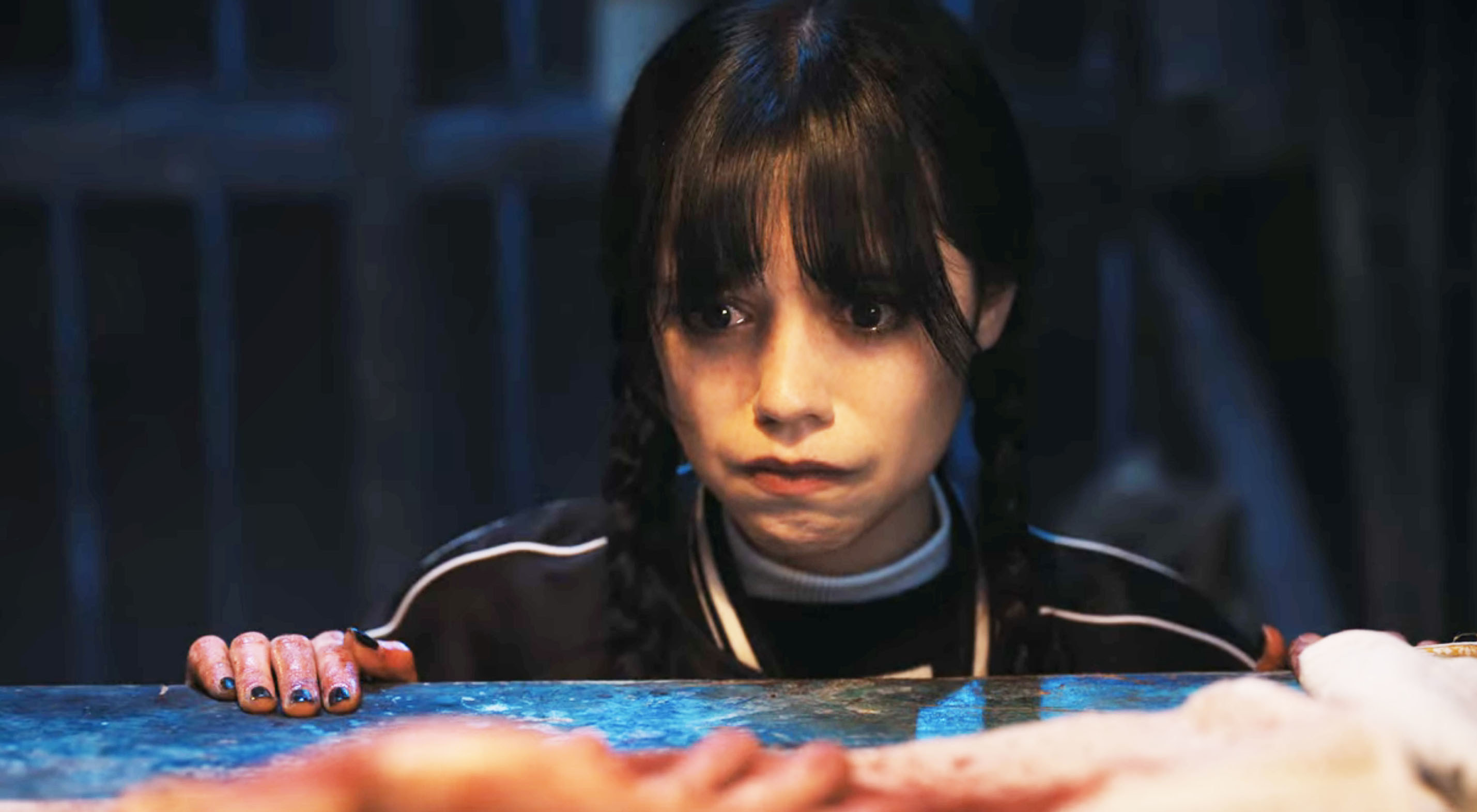 While Jenna was determined to do as much of her own stunt work as possible, eventually the production was running out of time considering Jenna was required to be in almost every scene of Season 1. So stunt and cello doubles were required simply to finish the shoot in a timely fashion.
"They had to start using stunt doubles or occasionally cello doubles if they didn't have time to get hands," Jenna said. "But I was very adamant about being as well prepared as possible because I wanted them to be able to use myself, because that's so much more believable if you could see your face."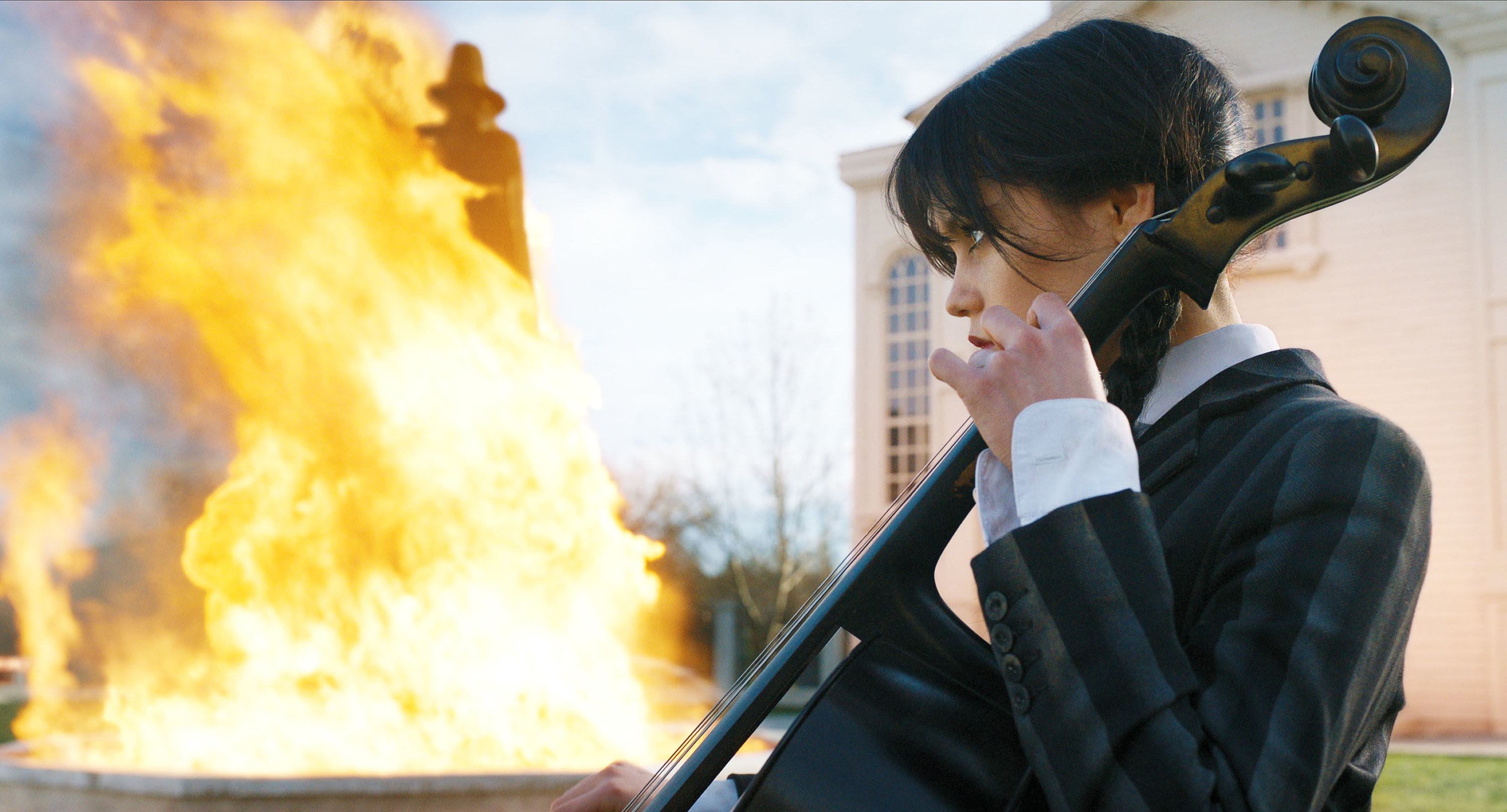 This isn't the first time Jenna has talked about the tough Wednesday filming schedule. Shortly after Season 1 dropped, Jenna revealed that she had COVID-19 while filming the iconic and viral dance sequence in Episode 4, titled "Woe What a Night."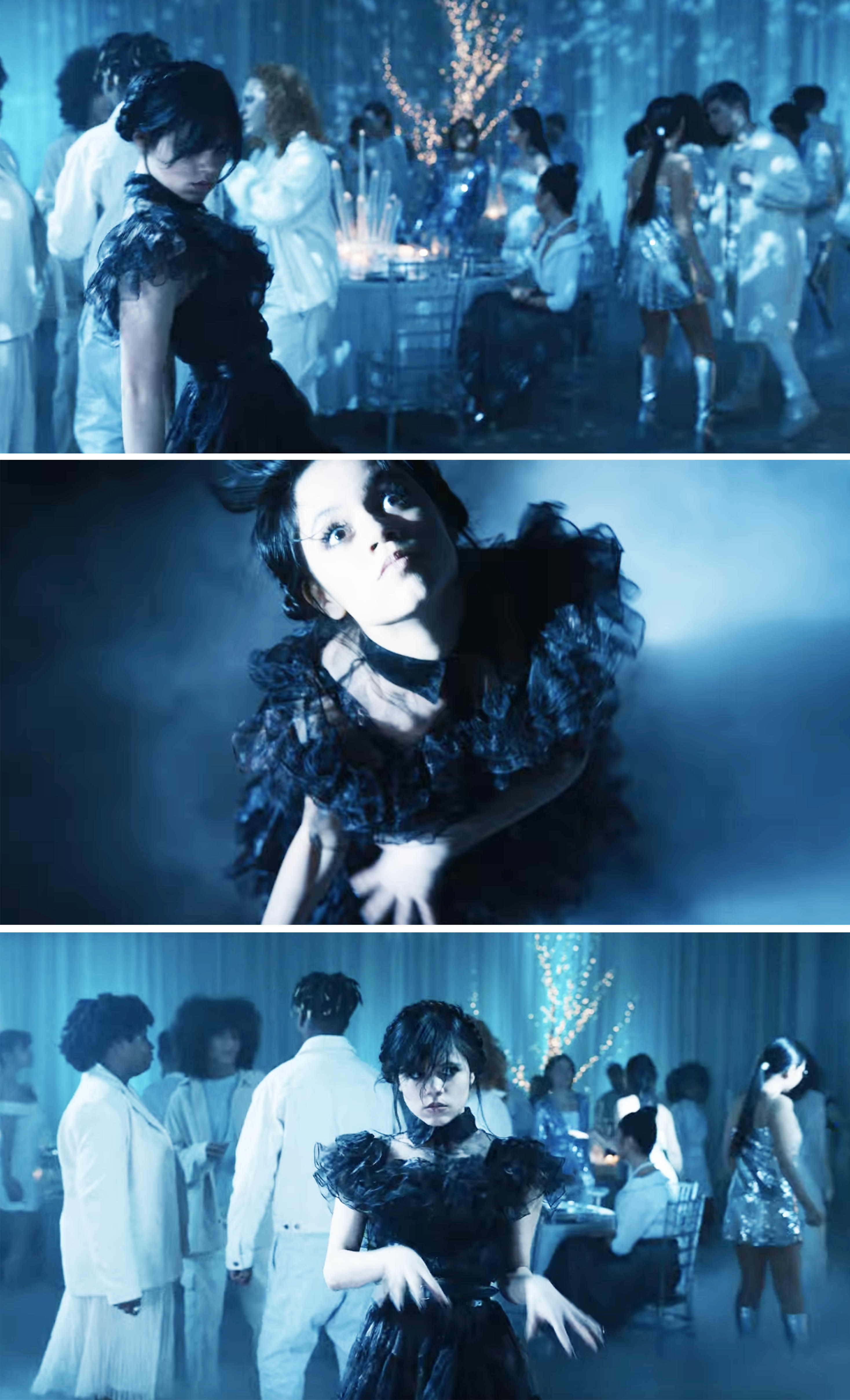 There's no word yet on when Wendesday Season 2 will begin filming, but I just hope Jenna gets some much-deserved time off before then.