1.
In Game of Thrones, Dany commands her army in hopes of winning the Iron Throne, but behind the scenes, Emilia Clarke couldn't remember her lines while speaking Dothraki: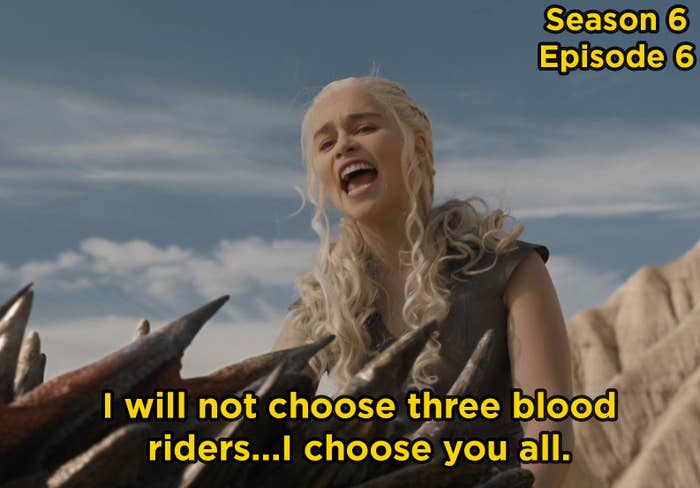 2.
In The Office, Michael shows Jim and Pam his new plasma screen TV, but while filming the scene, the cast couldn't keep it together when Steve Carell pushed the TV towards the wall: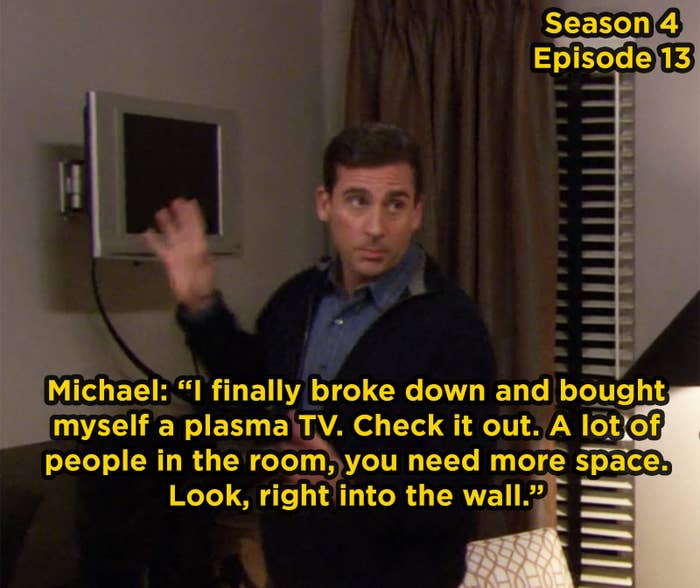 3.
In Grey's Anatomy, Cristina and Meredith have an emotional heart-to-heart after Meredith almost drowned, but in reality, Sandra Oh didn't know what to say and made Ellen Pompeo laugh: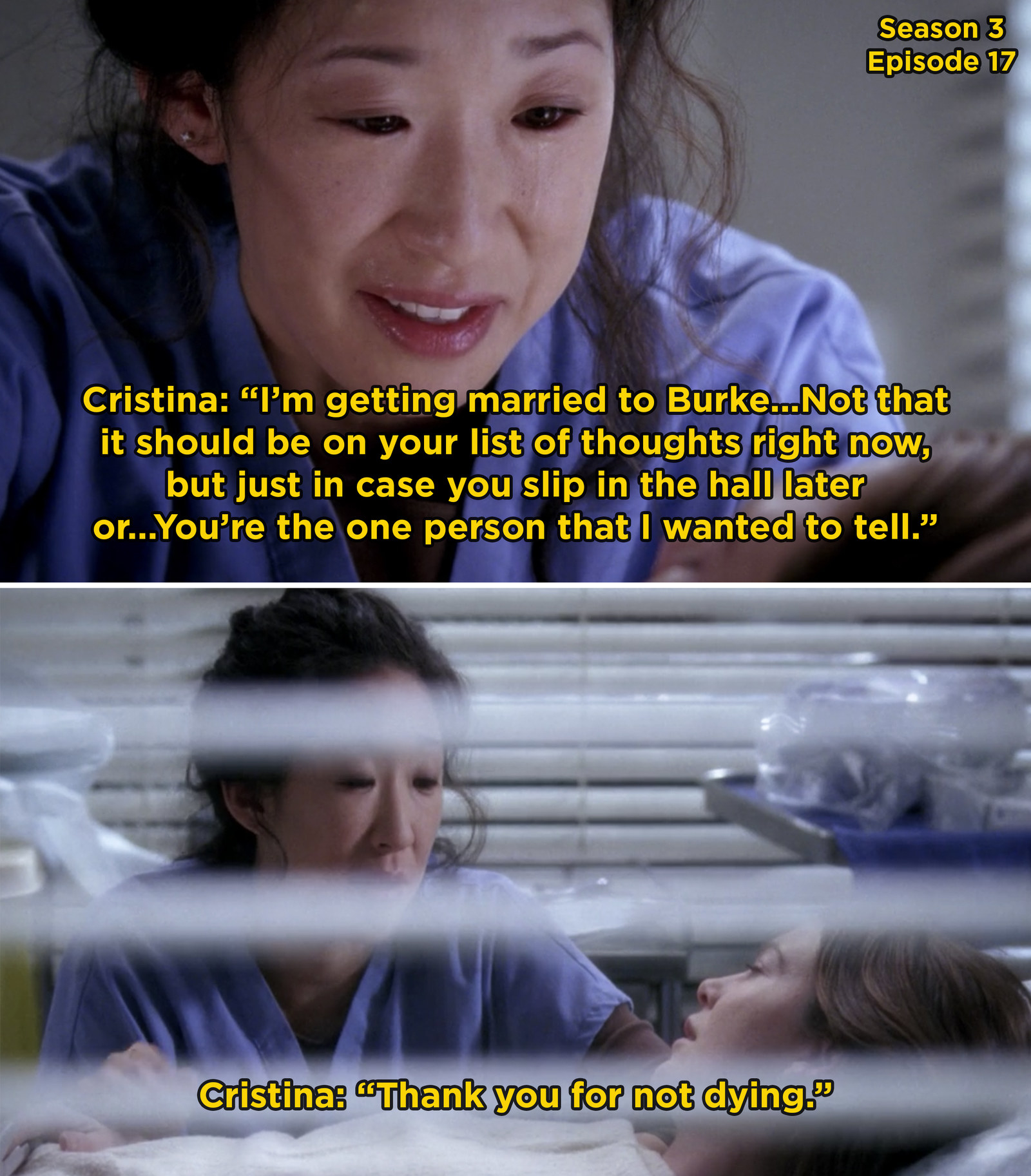 4.
In Parks and Rec, Andy steals Leslie's birth certificate, so Leslie can find out if she was born in Eagleton. While filming the scene, Chris Pratt sent Andy's stolen briefcase flying, breaking a light switch:
5.
In Friends, Phoebe sings along to Ross playing the bagpipes, but behind the scenes the cast thought it was by far the funniest thing ever: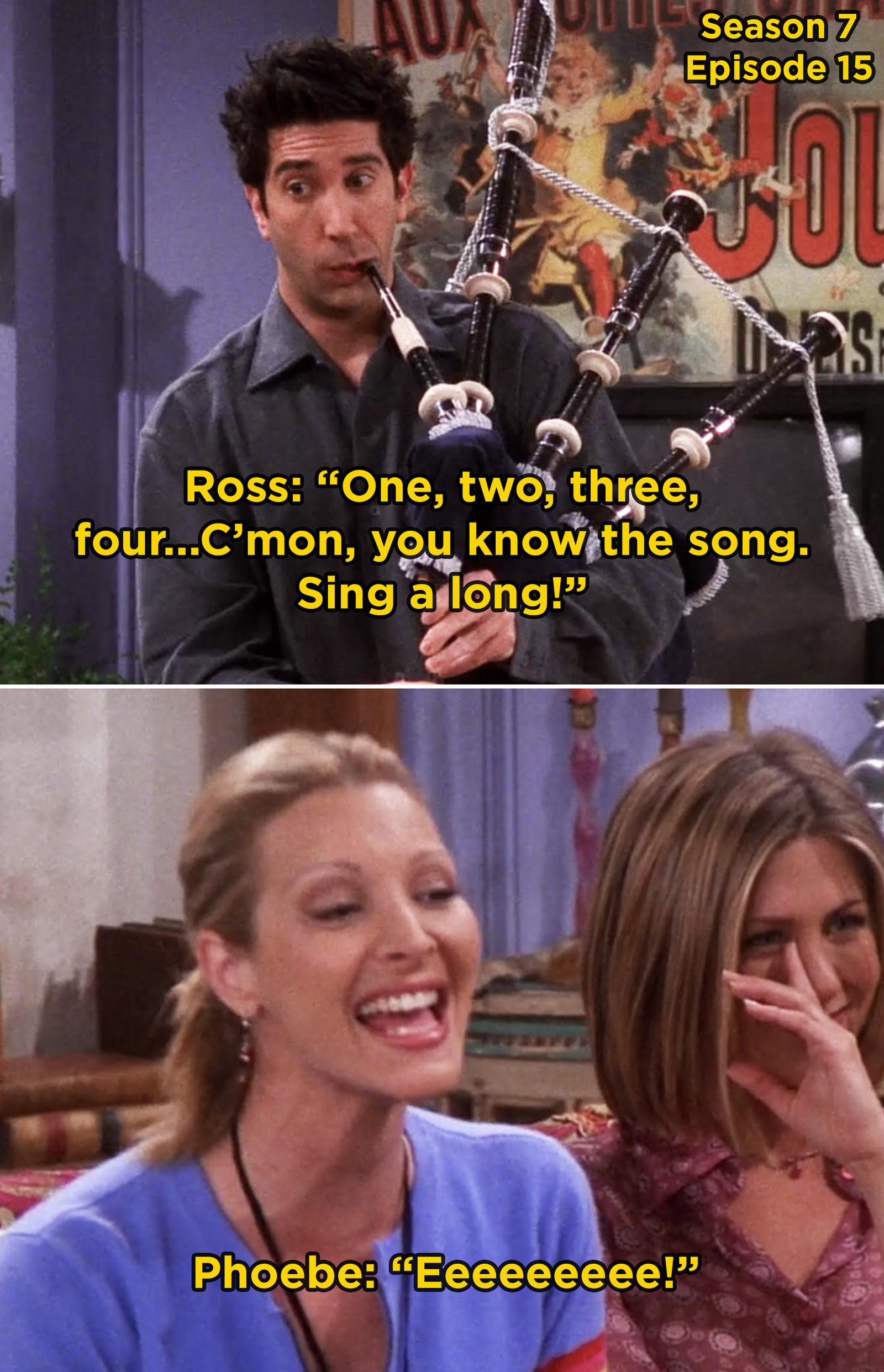 6.
In How I Met Your Mother, Barney tells the gang that he believes his father is The Price Is Right host, Bob Barker. In the bloopers, the cast started laughing when Neil Patrick Harris began telling the story:
7.
In Riverdale, Betty throws Jughead a surprise birthday party where he makes a birthday wish, but in one of the takes, Cole Sprouse couldn't blow out the candles: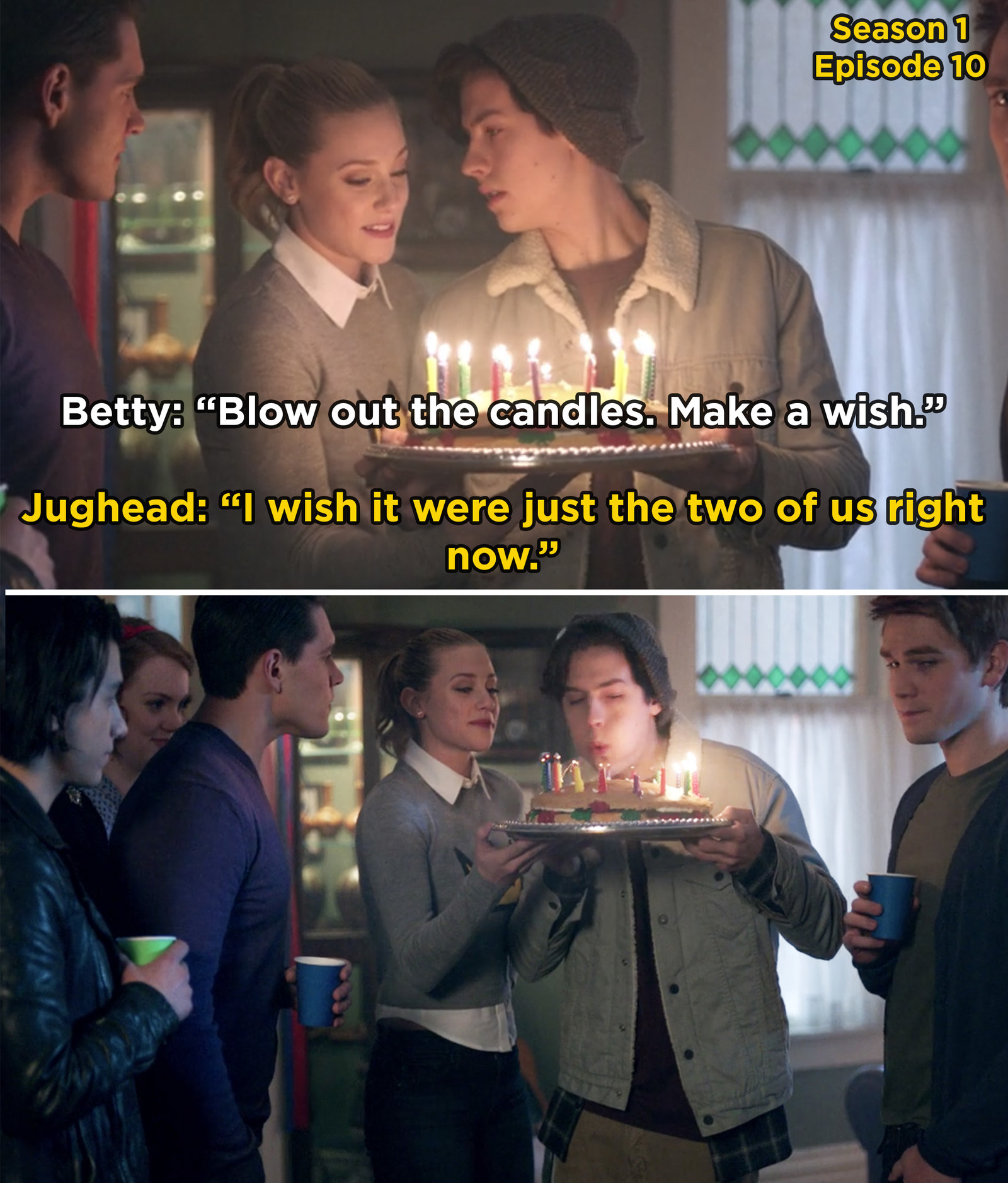 8.
In Supernatural, Sam scares Dean while he is listening to "Eye of The Tiger." In one of the takes, Jensen Ackles saw it as an opportunity to perform the entire song: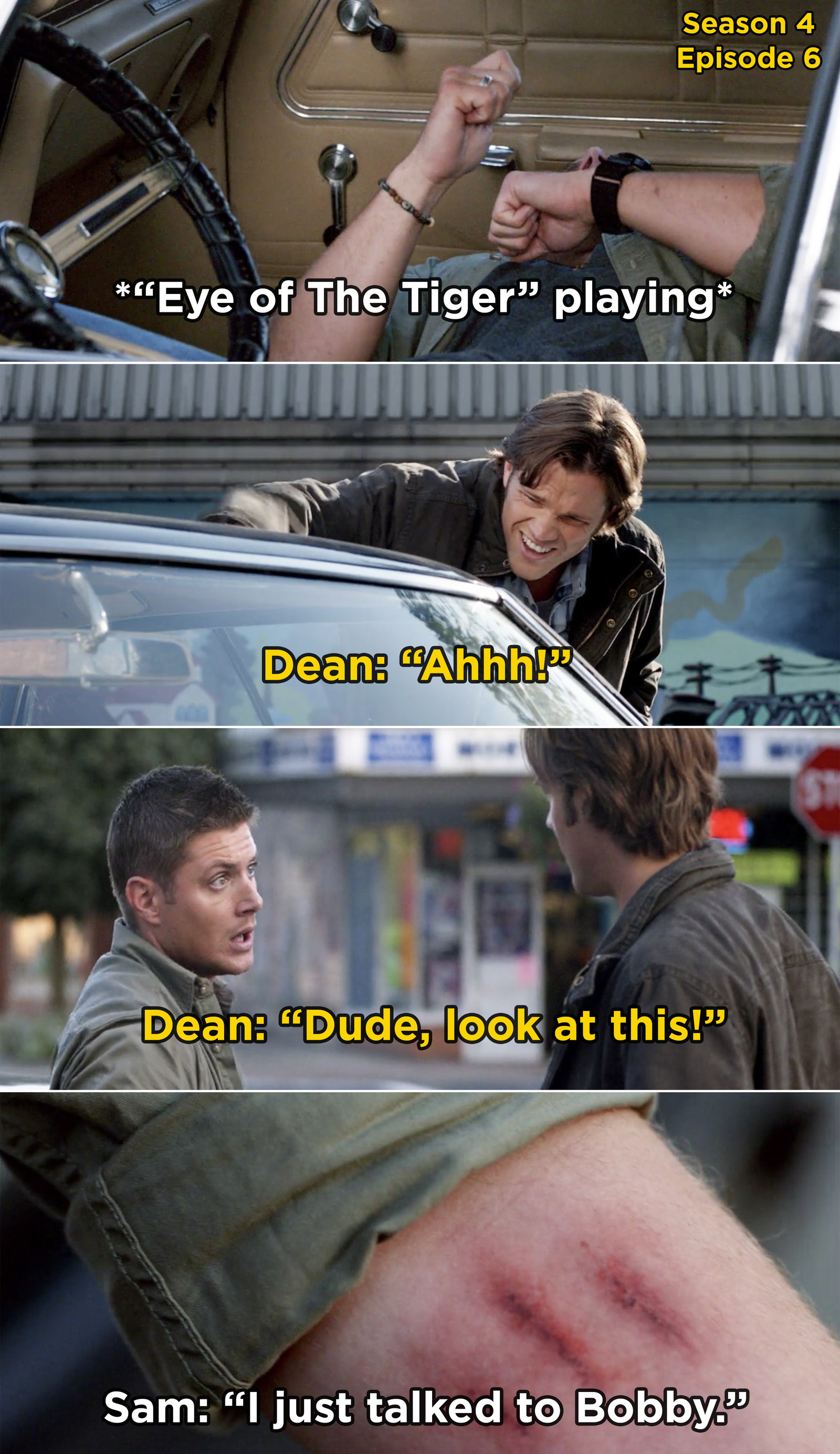 9.
In Breaking Bad, Jesse and Walter hitchhike out of the desert following a shootout with the feds. While filming the scene, Bryan Cranston couldn't stop laughing because Aaron Paul kept messing up his lines: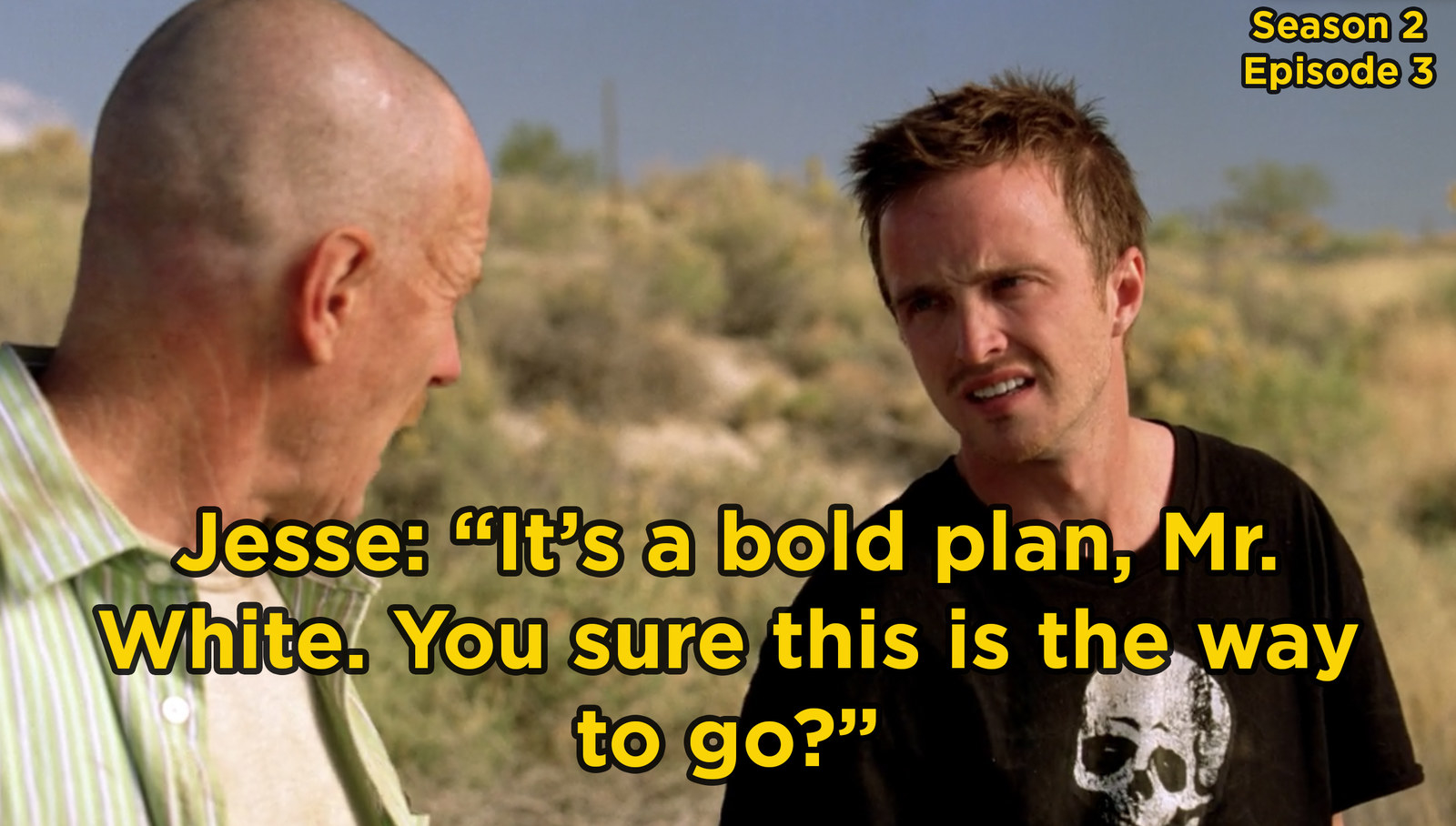 10.
In That '70s Show, Kitty dances with male dancers while out with Donna and Jackie, but in one of the takes everyone began laughing the minute Debra Jo Rupp started dancing: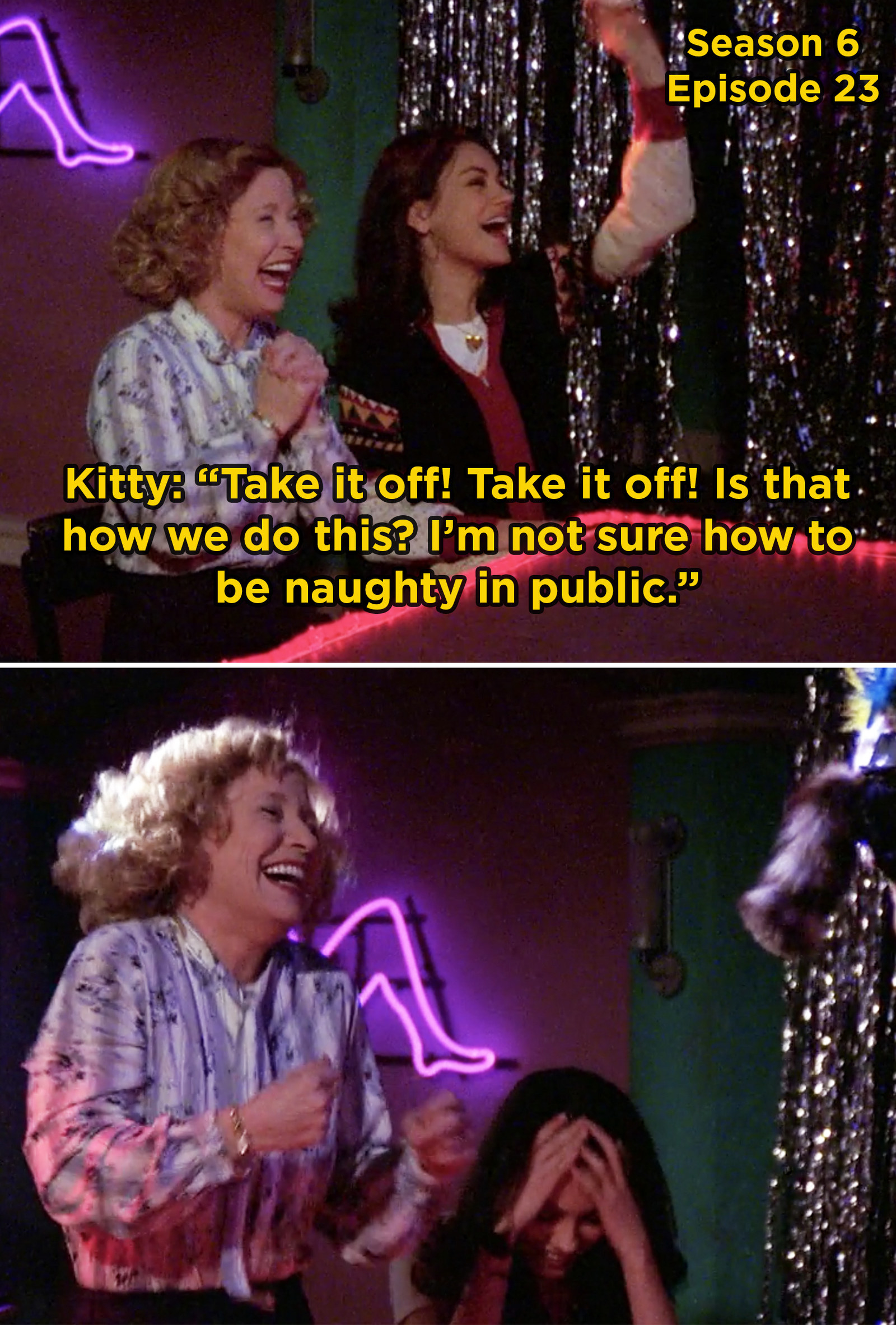 11.
In Pretty Little Liars, Emily and Hanna spot Officer Wilden in a photo that could lead them to Alison. While filming the scene, Ashley Benson thought Shay Mitchell's delivery of her line was hysterical: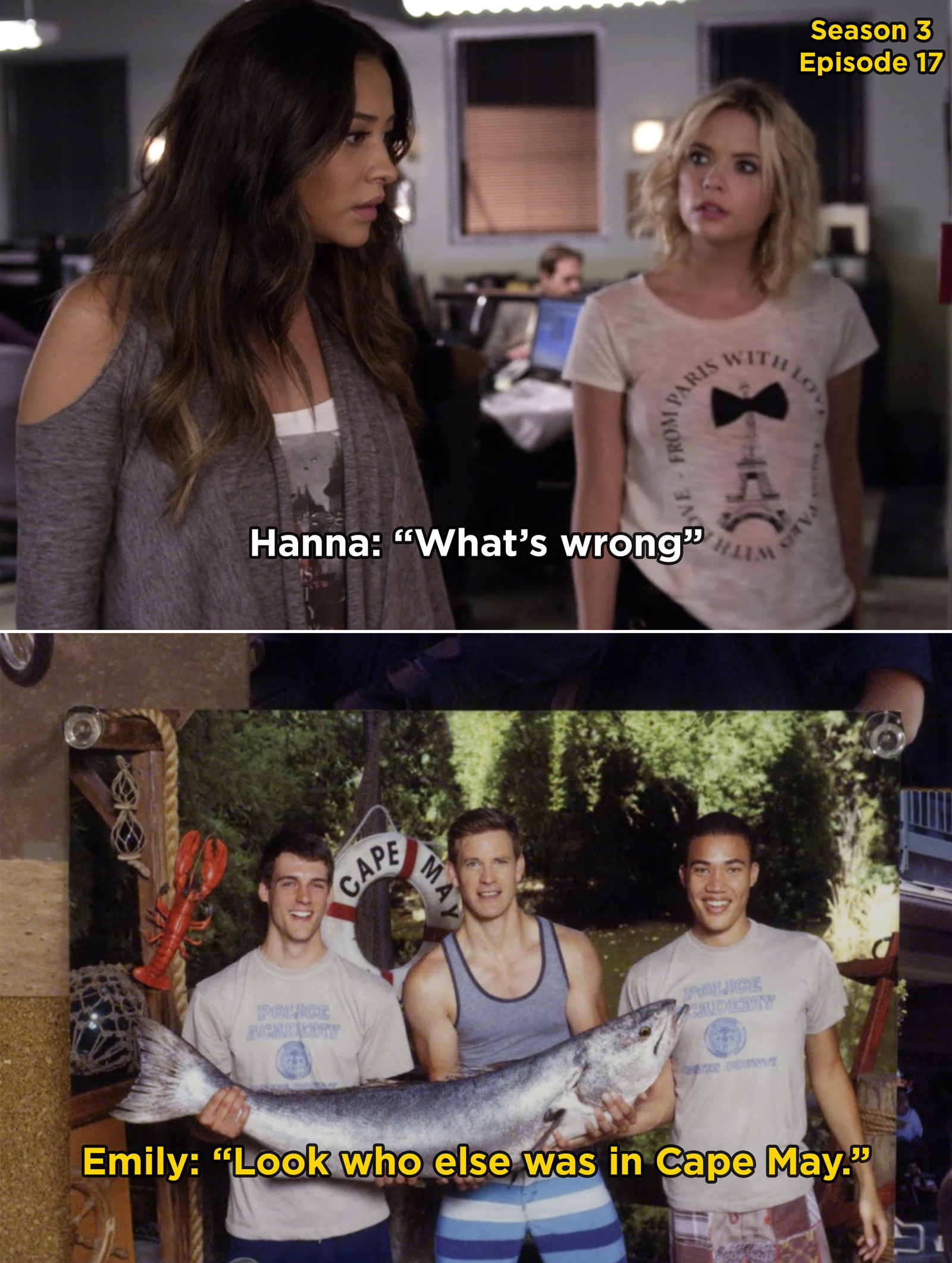 12.
In Orphan Black, all the clones gather together to celebrate a sense of calm after everything that has happened. While filming the scene as Helena, Tatiana Maslany started laughing with food in her mouth:

13.
And finally, in Seinfeld, Jerry and Elaine attend the funeral of Elaine's colleague, Susie. Filming the scene resulted in a three-minute long blooper because Julia Louis-Dreyfus couldn't stop laughing: